At the dawn of every NFL season, there is nothing more exciting than the influx of new, young talent to the league. Some of the best single-season performances of recent memory have come courtesy of players under 25 years of age, from Patrick Mahomes' Super Bowl-winning 2019 season to Lamar Jackson's earth-shattering MVP campaign of the same year, leaving us wondering who the next breakout candidate might be for 2021.
Some rookies naturally take to the NFL, commanding the professional landscape the same way they did at the college level, but more players take that jump in Year 2 or Year 3. And that constant refreshing of the talent pool is one of the most exciting things about the NFL.
Let's take a look at the best 25 players who will be under the age of 25 by opening kickoff, which is set for Sept. 9, 2021.
Warner has become arguably the game's best linebacker, a position that has become ever-more difficult to play given how good NFL offenses have become at attacking defensive weaknesses. The former third-round pick earned a PFF coverage grade of 91.1 in 2020, allowing a passer rating of just 81.9 into his coverage, some 25 points lower than the average at the position.
A year removed from his MVP season, Jackson is a fantastic example of how quarterback development isn't always just a neat curve in the right direction. Jackson was still good in 2020, and he actually recorded a higher big-time throw rate than he did throughout his MVP campaign, but his touchdown percentage went from 7.7% to 5.7% while his turnover-worthy play rate doubled to 3.6%. Jackson is still a dynamic playmaker who likely splits the difference between those two seasons in 2021.
Few receivers have the physical ability to dominate the way A.J. Brown does, and he may be even more dangerous this season now that Julio Jones is on the other side of the formation. Brown was the third-highest-graded receiver in the league in 2020. He has generated a passer rating of 130.1 since entering the league as a second-round pick in 2019.
We have only seen one year of Nick Bosa in the NFL, with injury robbing us of an encore last season. Still, that one year was devastating. Bosa notched 80 total pressures as a rookie, breaking the PFF rookie record. He was still cooking by the Super Bowl, too, where he notched 12 pressures in a losing effort to try and contain Patrick Mahomes and the Kansas City Chiefs.
Alexander was a shutdown force at cornerback for the Packers in 2020, earning a PFF coverage grade of 91.1 for the season while allowing a total of just 353 yards across 17 games, including the playoffs. The now 24-year-old allowed 20 or fewer receiving yards in 11 games last year and wasn't beaten for more than 66 all season.
Since moving to Pittsburgh and playing a more defined role — not to mention playing within a better defense — Fitzpatrick has been one of the best safeties in the NFL. He has nine interceptions and 11 pass breakups over the last two seasons, as well as three single-game PFF grades above 90.0. Fitzpatrick is a playmaker within the Steelers defense with the kind of versatility to make impact plays in all areas
Young was the best edge rusher prospect in PFF College history, and our college pass-rush grades have proved to be extremely reliable when it comes to predicting success at the next level. Young backed up his college performance with an impressive rookie year despite injury briefly slowing him down. He was a top-10-graded edge rusher in Year 1; he could be a superstar in Year 2.
Any time you're breaking rookie records held by Randy Moss, you are doing something pretty well. Jefferson wasn't just the best-graded rookie receiver in the NFL last season; his 90.5 PFF receiving grade was better than any other wideout other than Davante Adams. Jefferson generated 2.66 yards per route run, again second only to Adams.
Rookie offensive linemen typically struggle in Year 1, but Wirfs was thrown to the wolves and did nothing but thrive. The Iowa product allowed just 24 total pressures across 20 games on his way to a Super Bowl despite running up against some elite competition. In no game did he surrender more than four total pressures, and he had six perfect games of pass protection.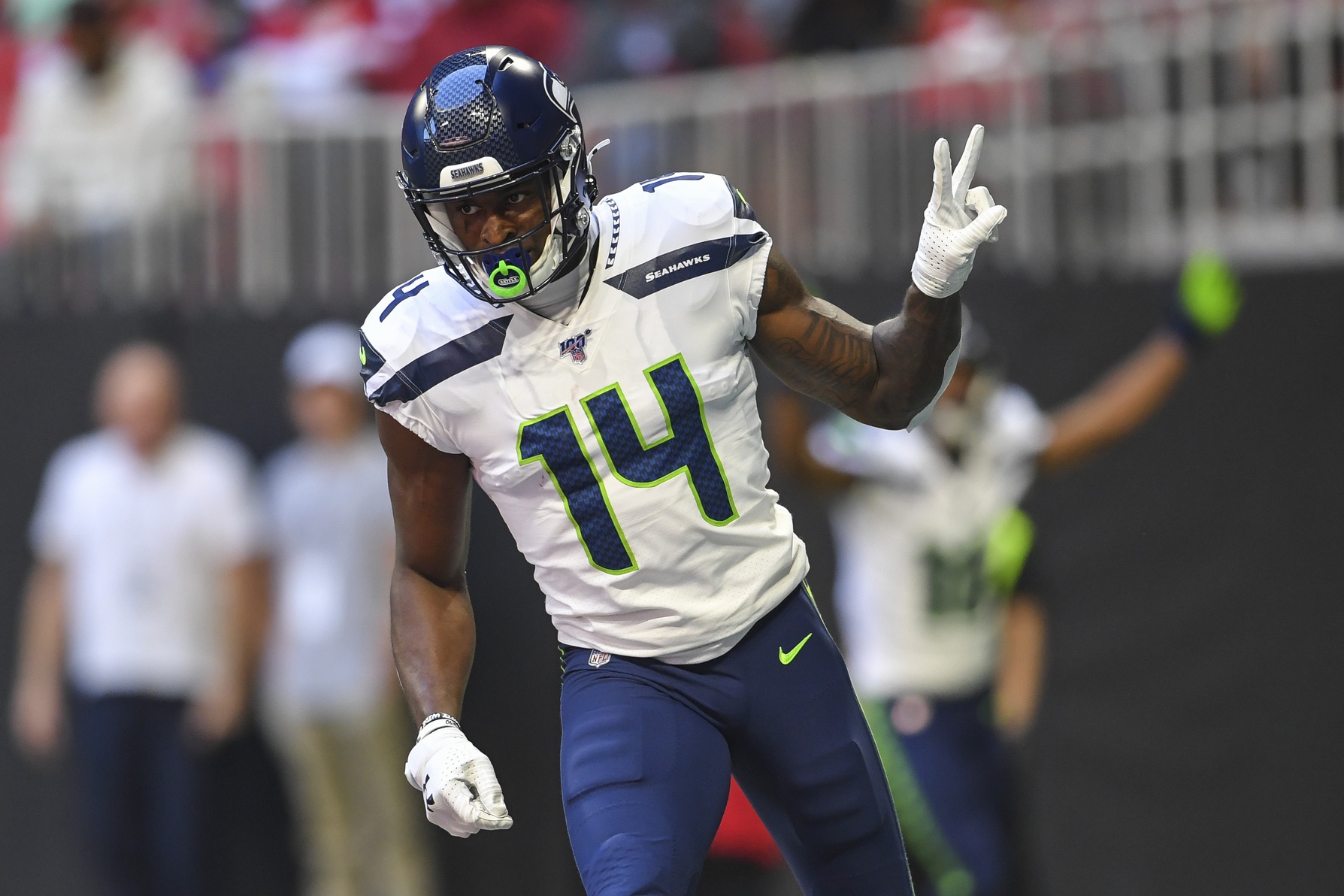 Most NFL defenders just can't live with the combination of size, strength and speed that Metcalf can bring to the table, and the true potency of that combination was laid bare when he torched Stephon Gilmore for a deep touchdown early in the 2020 season. Metcalf is still developing his skill set, but what he is already elite at is terrifying defenses the league over.
Bates was the highest-graded safety in the league in 2020, posting an overall PFF grade of 90.1 and a coverage grade of 90.0. Nobody could match the frequency of plays Bates made on the football, many of which came from a deep-lying, middle-of-the-field alignment. He tallied a combined 15 interceptions and pass breakups, and even that number sold him short, as he was questionably flagged for a penalty on what would have been another.
The Cleveland secondary needed a lot of help last season, but one player who was holding up his end of the bargain was Denzel Ward, who has become one of the hardest players in the league to beat. Ward has broken up 19 passes over the past two seasons and hasn't been beaten for a pass longer than 31 yards in two of his three years in the NFL.
The Dallas offense is so stacked that Lamb spent most of his rookie year (93.2%) in the slot while Amari Cooper and Michael Gallup manned the outside spots. Despite that and a passing game that fell away after Dak Prescott went down injured, Lamb still generated a passer rating of 102.0 when targeted, making several spectacular plays in the process.
He doesn't get the same acclaim as some other receivers, but Moore is just a consistently excellent receiver. He has been incredibly consistent in almost all numbers over the past two years, but 2020 saw him blossom into a big-play threat, averaging 18.1 yards per reception on an average depth of target of 13.7 yards, two full yards higher than the year before.
A lot rests on this season for Murray and the rest of the Cardinals. The 2018 Heisman Trophy winner didn't take the step forward many would have expected from him in 2020, at least as a passer. Instead, he became a much bigger rushing threat, scoring 11 rushing touchdowns, breaking 17 tackles and putting up almost 400 yards as both a designed rusher and on scrambles. Now he needs a jump from the 17th-ranked PFF passing grade he recorded in 2020.
We finally saw what Smith could do at the NFL level in 2020, as he realized the special coverage skills that jumped off his tape at the University of Georgia. Smith earned a PFF coverage grade of 84.0 and allowed a passer rating of just 75.8 on throws into his coverage, the second-best mark in football. If he can just take that next step in the run game, he could still jump further up this list.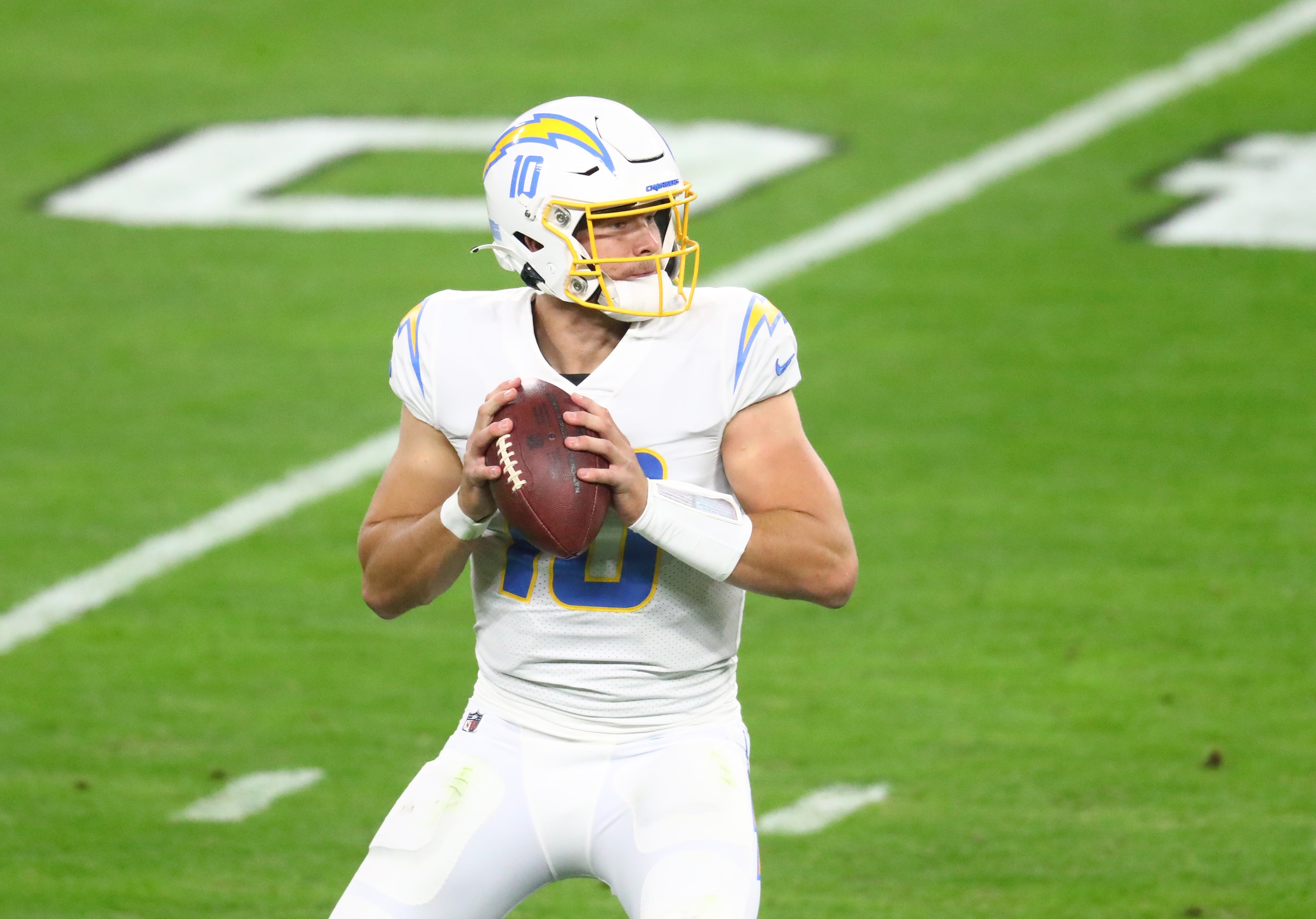 Herbert finished the year as the top-graded quarterback in the league under pressure, which is pretty spectacular for a rookie passer who wasn't even supposed to start until much later than he did. The only question is how sustainable it is and whether he will improve in other areas to offset any coming regression. Herbert is a big-play threat waiting to happen, with an extremely impressive arm and a vastly improved supporting cast around him going into Year 2.
Jacobs has been the one first-round draft pick of the current Raiders regime that has actually been a clear success, and few players have been as efficient as he has been with the ball since coming into the league. The 23-year-old back now has 120 broken tackles across 515 carries and has averaged 3.1 yards after contact per carry in the NFL.
It took Williams some time in college to put together the kind of spectacular season that made him such a coveted draft prospect, and his NFL career looks to be following a similar trajectory. His PFF grading improved significantly in 2020, and he came away with 20 more pressures and defensive stops than he did as a rookie. Williams will be a dominant force if he can take a similar step forward going into Year 3.
If offensive linemen didn't go largely unnoticed most of the time, Onwenu would have had a very legitimate case for rookie of the year in 2020. Playing multiple positions along the New England Patriots offensive line, the sixth-round rookie allowed just 14 total pressures all season and will be moving full-time to guard for 2021, the position from which he earned his best single-game PFF grades.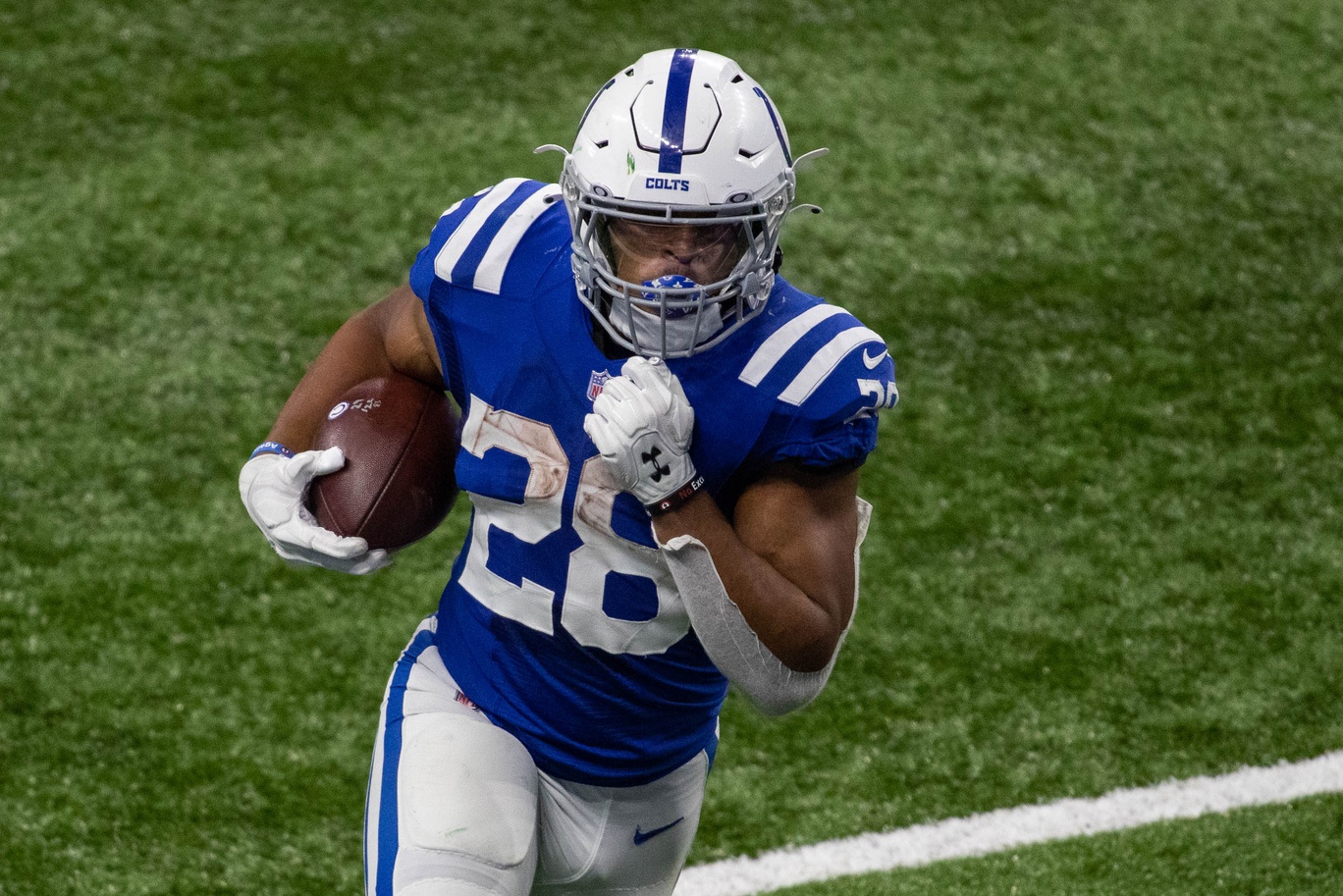 Once Jonathan Taylor got going for the Colts last season, it became obvious that he has the same ability at the NFL level as he did during his all-time great college career. Taylor averaged almost 3.0 yards after contact per carry and broke off 35 runs of 10 or more yards, slipping past 41 tackles along the way. As he continues to run behind one of the league's best offensive lines, expect him to be a force again this upcoming season.
Becton's first season might have been something spectacular had he not been bothered by injury all season. A player some questioned as a draft prospect, Becton looked perfectly at home playing at a high level in the NFL, giving up just 15 total pressures across 412 pass-blocking snaps. With a fully healthy season and a better quarterback behind him, Becton could be in line for a big year.
Simmons is yet to reach the point where he dominates consistently every week, but the glimpses of what he can do each game are intoxicating. The former Mississippi State star recorded 44 total pressures last season to pair with 27 defensive stops, not to mention two single-game PFF grades above 90.0. More of that dominance in Year 3 could put him in the conversation as the league's best interior defender not named Aaron Donald.
The adage goes that if you don't hear an offensive lineman's name much, he's probably doing a very good job. Wynn just quietly goes about his business for the New England Patriots and rarely gets a mention; he allowed just 16 total pressures across 10 starts last season, and his run-blocking grade was more than 20 points better than his rookie year. Wynn's biggest issue in the NFL so far has been injuries, but outside of that, he has been a stellar player along the offensive line.
His rookie season was solid enough, but Year 2 saw a major improvement from the former first-round pick in Atlanta. He elevated his PFF grades to north of 70.0 in all areas of the game, allowing 29 total pressures across 724 pass-blocking snaps. Lindstrom always had legitimate talent, and offensive linemen often show their best play in Year 3, so 2021 could be his year.