After ranking the best players at every position as a part of PFF's 2021 NFL season preview, we have finally come to safeties.
Often forgotten men of the team, safeties can make a major difference to the quality of a defense and a secondary. And while some positions in the league are extremely thin, highlighted by just a few stars but lacking any real quality beyond that, the safety position seems to be in excellent health.
Let's dive into PFF's top 32 safeties entering the 2021 NFL season.
Maintaining high-level play in the secondary over time is an extremely difficult task, yet Simmons has had back-to-back excellent years for the Broncos. Over the last two seasons, Simmons has the No. 1 overall PFF grade at the position and is the only safety who has put up a 90.0-plus grade over that time.
Smith's rookie season was in 2012, and he has never had a poor healthy season since that point — the kind of consistent excellence that Smith has been able to maintain for the Vikings is freakish at the safety position. The former Notre Dame star had a relative down year in 2020, but he still recorded five picks, five pass breakups and better-than-average grades in every facet of play.
Johnson has earned overall PFF and coverage grades of at least 80.0 in every healthy season he has played in the NFL, and now he gets the opportunity to show he can stay at that incredible level with a new team after his offseason move to Cleveland.
It would have been easy for Marcus Williams to allow his career to be haunted by the Minneapolis Miracle, when he showed up with the worst single play of his career at the biggest moment. But both before and after that play, Williams has been one of the best in the NFL. The now fifth-year safety missed just two tackles from 67 attempts in 2020.
Since moving to Pittsburgh and being allowed to play his natural position, Fitzpatrick has blossomed into one of the best safeties in the NFL. Some of that play is built off the back of a couple of exceptional games, but he now has nine picks and 11 pass breakups over the last two seasons, including the playoffs.
Had it not been for injury, James might be the best safety in the league, and football fans everywhere have their fingers crossed that the injury bug is finally behind him so we can see the kind of special player he can be. The Florida State product posted an overall PFF grade of 87.8 as a rookie, but he has played just 299 total snaps in the two seasons since.
Marcus Maye was the deep-lying free safety who allowed Jamal Adams to be the do-it-all star in the Jets secondary. But when the team traded Adams to Seattle, Maye was able to step into that role and show that he can also do a bit of everything well. Maye earned a career-high PFF grade of 82.9 last season, also notching career highs in snaps from the slot and in the box.
Bates recorded the highest overall PFF grade among safeties last season at 90.1 — he was one of two players with a PFF coverage grade north of 90.0. Bates tallied a ridiculous 12 pass breakups to go along with three interceptions on the season despite playing the bulk of his snaps in the middle of the field, where those plays are hard to come by.
Amos is often underrated and overlooked because he doesn't make as many spectacular plays as other safeties — he has just nine interceptions in six years — but he produced the highest PFF coverage grade among all safeties in 2020 (91.5), with seven pass breakups and three picks on the year.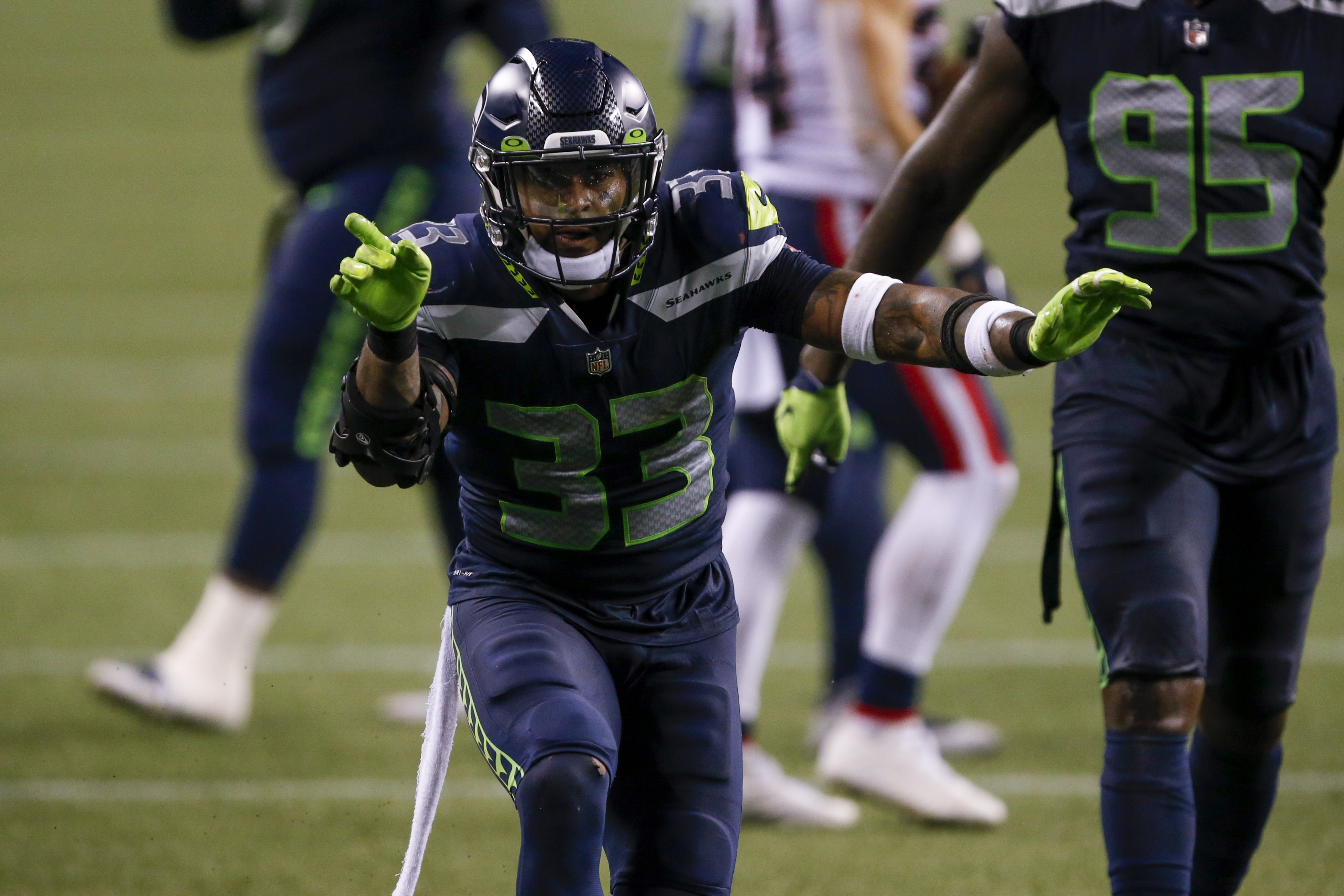 Adams is a better player than he showed last season in Seattle, albeit likely not one good enough to justify the two first-round picks in the trade that took him there. What was concerning about last season was how badly he was exposed in coverage within the Seahawks defense. Adams was often deployed in favorable coverage matchups with the Jets, but he was on the receiving end of that too often in 2020. He finished the year with 34 total pressures, 15 more than any other safety.
Tyrann Mathieu is a complete and versatile player who has been a difference-maker within the Chiefs defense since he arrived there. He still has a knack for making big plays at the most critical times, as he came down with a pick in both the AFC championship and the Super Bowl, two of seven he had in total last season.
Byard's play has dropped off recently after two seasons of spectacular PFF grades above 85.0. This most recent season saw him post career-low marks in overall grade (65.8) and coverage grade (61.5), which drags him outside of the top 10, such is the strength of competition. If Byard can bounce back to his best, he is a top-10 safety in this league.
Another player coming off a down season, this was the first play we had seen from Harris dating back to college that had been anything but good. Harris hit free agency coming off a season in which he graded at just 63.6 in coverage, and it meant he could only manage a cheap, one-year contract with Philadelphia. Before that, Harris generated 10 picks and an overall PFF grade of 90.6 over the previous two seasons combined.
The Buffalo Bills have an incredibly reliable pair of safeties, and the first on the list is Micah Hyde, who now has four straight seasons with an overall PFF grade of at least 70.0 — and three of the four are significantly better than 70.0. Hyde is often put in a good position by the defensive scheme in Buffalo, but he responds by making the plays he is given the opportunity to make.
Just behind his teammate is Poyer, a similarly versatile safety who allows the Bills to run any kind of coverage shell they want to. Poyer allowed just 8.7 yards per reception from 55 targets last season. He also forced two fumbles, making five in total over the last two seasons.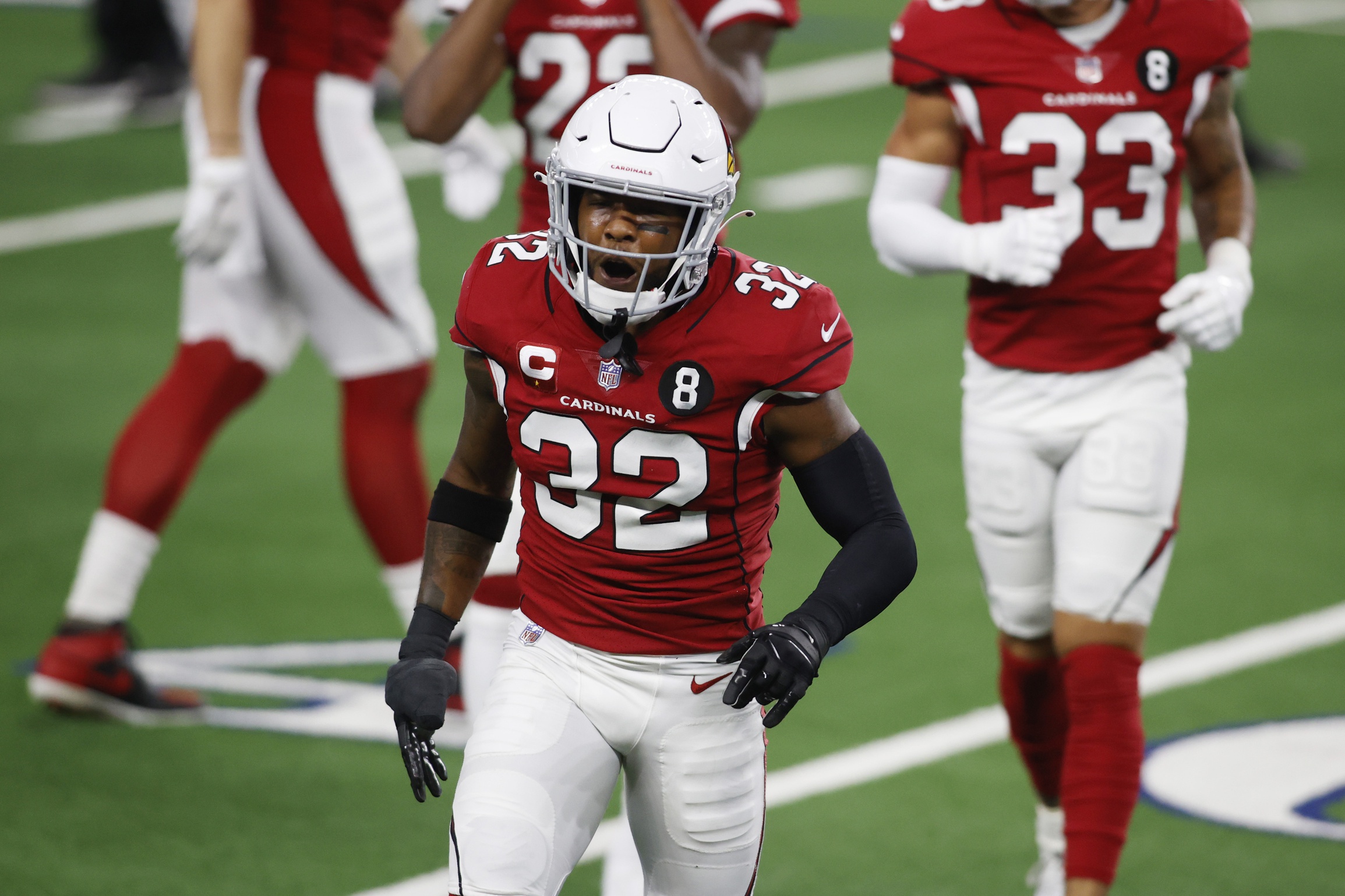 Unfortunately for Baker, the most memorable play of his season — and arguably his career — is getting chased down from behind by a flying D.K. Metcalf to prevent a defensive touchdown, but Baker is a big-hitting safety who has always excelled against the run but has improved in coverage throughout his NFL career. Last season saw him earn a career-high PFF coverage grade (68.9).
A former cornerback, Jackson has transitioned to safety and enjoyed a second career once he moved past the age of 30. Jackson has earned three of the best five overall PFF grades of his career since turning 30 and is coming off back-to-back years with a mark north of 80.0 overall.
Savage is moving in the right direction but is still a little more flash than substance. Watching him, you get the real sense that he is on the precipice of being a genuinely great player rather than the very good one that he is right now. Savage recorded four picks and seven pass breakups and made several critical hits last year. His biggest issue was with missed tackles, with 16 total on the year.
Ward struggled early in his NFL career despite entering the league with the prestige of a first-round pick, but the last two seasons have seen him at his best. Ward is coming off a season in which he earned better-than-average PFF grades across every facet of play. His biggest weakness has been a lack of plays on the football, with just two picks and 25 pass breakups across seven years of play.
A seventh-round rookie, Kamren Curl was one of the steals of the draft a year ago, one of the standout rookies of the season. What was even more impressive was the development he showed over the season, with his overall PFF grade jumping from 53.1 to 74.4 from the first half of his season to the second. Curl could be primed for a big sophomore campaign.
Another rookie who was far from overawed by the step up to the NFL, Antoine Winfield Jr. was a significant role player in the Tampa Bay Buccaneers Super Bowl campaign. He earned a PFF run-defense grade of 85.4, making some plays that caused flashbacks to the way his father played the run with the Minnesota Vikings years ago.
The best days of Devin McCourty may be in the past. At almost 34 years old, McCourty is coming off his lowest-graded season since 2011, when he was still playing cornerback for the Patriots. McCourty wasn't the only player who struggled for the Patriots in 2020, so maybe he can bounce back with the reinforcements they have assembled this year. Still, at his age, it feels wise to err on the side of caution.
Jackson had one of the best seasons we have ever seen at the safety position back in 2018, earning an overall PFF grade of 93.2 and a coverage grade of 94.7, but since Vic Fangio left town to coach the Broncos, Jackson's elite play has evaporated and he has posted seasons of 67.0 and 59.5 in terms of PFF grade. Jackson is still just 26 and has too much talent to never find elite play again, but he needs to find a solution this offseason.
Willis has back-to-back impressive seasons for the Colts since coming into the league as a fourth-round pick. He earned PFF grades in 2020 that were impressive in all facets of play we measure and even had eight total pressures from 31 snaps on the blitz as a rusher. Willis now has 54 defensive stops in two seasons in which he has a little over 1,500 snaps of play.
It would be easy to look at Houston last season and conclude they have no defenders of any quality, but Justin Reid has been an impressive safety for most of his career. Reid was dragged down by the unit as a whole in 2020, and his coverage grade of 67.2 was the lowest of his career, but his previous two seasons had been flirting with an 80.0 grade, and he has increased the number of defensive stops he has made each season.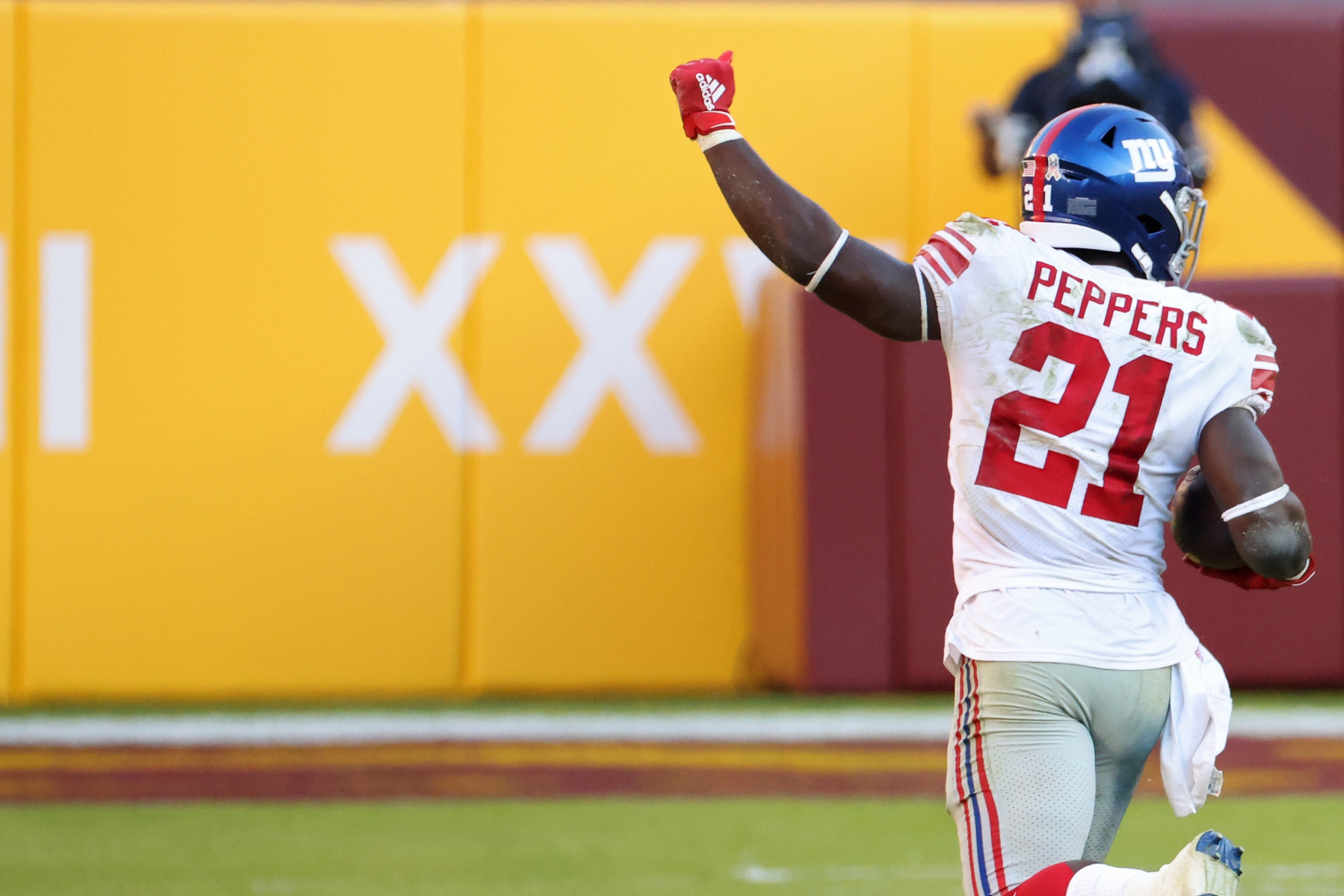 Between being a former first-round pick, used in a debatable way early in his career and then used as a makeweight in the trade for Odell Beckham Jr., it would be easy to dismiss Jabrill Peppers as a bust, but he is far from a bad player. Peppers has made 27 defensive stops in each of the past two seasons and has at least 10 total pressures in each of the last three.
Something of a journeyman at the position, Tashaun Gipson  Sr. is with his fourth team in the NFL, but his first year in Chicago was one of the best of his career and saw him post grades of at least 69.9 in every facet of play PFF measures. Gipson missed just seven tackles from 80 attempts in 2020.
Collins isn't that far removed from a genuine Defensive Player of the Year kind of season, but he has declined sharply since that spectacular 2016 season. Collins hasn't been the same player in Washington as he was at his best with the Giants, but he has never had a better defense around him than he will have in 2021. If he can't show that play again this year, then it really may never happen again.
Clark is a player the Baltimore Ravens love to deploy all over the formation and can use him in pretty much every way, including rushing the passer. Over the past two seasons, he has 177 pass-rushing snaps on the blitz and has racked up 27 total pressures on those rushes. Clark is good enough at everything to be the kind of versatility player the Ravens covet in their secondary.
Harrison's career wasn't stellar in Jacksonville, but the second he was traded to Cleveland, he began to look like a different player, and that was within a secondary that wasn't loaded with quality. In 2021, Harrison should be surrounded by a dramatically improved supporting cast and able to build on the overall PFF grade of 76.6 he posted in limited snaps last year.
Thornhill's second season was something of a letdown, given how good he was in his first, but a torn ACL in Week 17 of that debut season probably impacted his play in Year 2. Now he is a year removed from that injury, and a return to that PFF coverage grade of 78.0 or better this season would see Thornhill likely even climb higher on this list.
The singular position "safety" doesn't feel like it does justice to the kind of deployment the Panthers orchestrated for Jeremy Chinn in his rookie season. Chinn lined up all over the formation and was more of a matchup weapon than just a safety — he played at least 20 snaps at free safety, in the box, covering the slot, lined up as a wide cornerback covering tight ends or backs and even stacked up at the line of scrimmage looking to threaten as part of the pressure package.