Winning the offseason can be a fallacy.
I know that's not something that you want to hear if your team is fresh off signing one of the biggest names of the 2020 free agency period, but from 2006 to 2019, there was only one team that got more value out of their new players in their first season (according to PFF WAR) than they produced for their previous team a season earlier. That team was the Baltimore Ravens.
We often overrate the kind of impact that free agent signings will have with their new teams, especially in their first season as they adjust to a new situation and system. With that in mind, here is how PFF's top 2019 free agents fared last season after switching teams. For this analysis, we have excluded players who were tagged and traded, such as Jadeveon Clowney, Frank Clark and Dee Ford). 
[Editor's note: Check out PFF's 2020 Mock Draft Hub, NFL Draft Big Board and NFL Mock Draft Simulator. PFF Elite subscribers can also download the 1,100-page 2020 NFL Draft Guide.]
On all those elite Seattle Seahawks defenses, Thomas played his role as the quintessential free safety, patrolling the back end of the secondary with some of the best range in the NFL. That role fit him like a glove, and he generated six straight 79.0-plus overall grades from 2013 to 2018, half of which were elite marks of 90.0 or higher. However, the Ravens opted to switch things up a little bit after they signed him to a four-year, $55 million deal.
| | | |
| --- | --- | --- |
| Season | Snaps played in the box | % of snaps in the box |
| 2019 | 264 | 28% |
| 2018 | 38 | 16% |
| 2017 | 79 | 9% |
| 2016 | 62 | 9% |
| 2015 | 34 | 3% |
Thomas played in the box on 264 defensive snaps in 2019, as the Ravens opted to use his instincts closer to the line of scrimmage on over a quarter of his defensive snaps. That was more snaps than he had played in the box from 2015-18 combined.
This relatively drastic change had virtually no effect on his coverage grade. Thomas' 86.1 coverage grade marked the seventh straight season at 80.0 or higher, and he allowed just 87 receiving yards into his primary coverage all season long.
The changing role did show up in several other areas, though. Thomas' 15 quarterback pressures were 11 more than he picked up from 2013-18 combined, but his 53.2 run-defense grade was the first time in his career that he came in below the 65.0 threshold. All in all, it was a strong start for one of the best safeties in the NFL on what became one of the best defenses in the NFL toward the tail end of the 2019 season.
The lesson that the NFL can learn from the Lions' signing of Flowers last offseason is that you are never just one pass-rusher away.
After a career year with the New England Patriots, the eastern affiliate of the Lions, Flowers signed a five-year, $90 million contract with Detroit. He was coming off back-to-back 80.0 overall grade and 75-plus pressure seasons. And after providing solid play both as a pass-rusher and against the run, he had the profile of one of the top young defensive linemen in the NFL.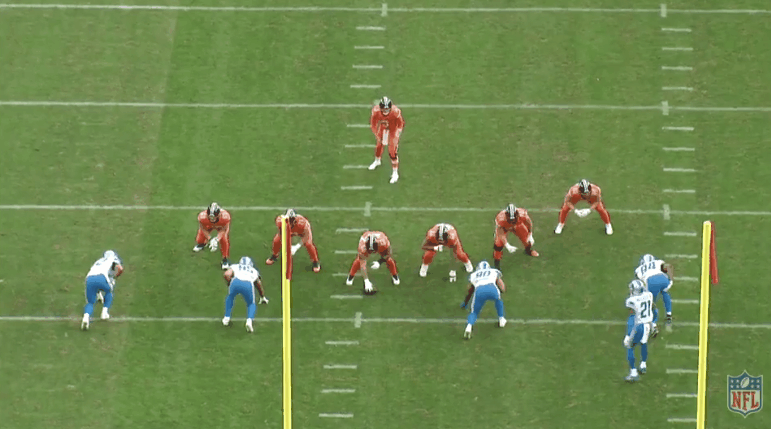 Judging by the play above, that hasn't changed. Flowers was productive for the Lions in his first season with the team, earning an overall grade of 83.0 and notching 62 pressures on the season. But while he was just as productive as he was with the Patriots, the Lions still had one of the worst pass-rushes in the NFL.
As a team, their 61.9 pass-rush grade was higher than that of only the Miami Dolphins, Kansas City Chiefs and Seattle Seahawks. Flowers should once again be a high-level performer on their defensive line in 2020, but it's up to the Lions to put some guys around him who can continue to improve the pass-rush. 
Collins didn't have a bad season in his first year with the Redskins, but his 69.3 overall grade was his worst single-season figure since his rookie season with the New York Giants in 2015. And that rookie season was the only year in Collins' career that he played most of his snaps from a free safety alignment.
It's not hard to see that he plays his best football when lined up close to the line of scrimmage in a box role. Over his five-year career, Collins has recorded a 59.9 overall grade when lined up at free safety compared to a 79.7 grade in the box and a 75.5 grade in the slot. 
That's where the Redskins played him for the most part, as Collins played just 24% of his snaps in a free safety alignment. Collins picked up grades of at least 75.0 in run defense and on his limited pass-rushing opportunities, but his 60.6 coverage grade was his lowest since his rookie season. With another year in the new system under his belt, I'd expect Collins to rebound in 2020 with a stronger showing now that he's paired with the newly acquired Sean Davis, who figures to fill in at free safety.
If you couldn't tell by this point, the 2019 crop of free agent safeties was a very strong one. We viewed the Amos signing by the Packers as one of the best value signings of the offseason, and it didn't take long for him to deliver — against his old team, no less.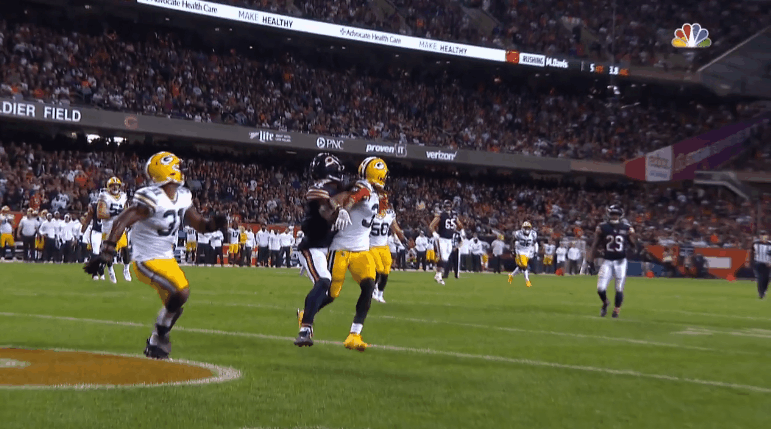 That play in a big moment was one of just two interceptions on the season, and his lack of the splash plays in coverage such as those interceptions and pass breakups gives off the impression that he isn't an impact player in the secondary. Those numbers aren't everything, though. Amos has been as solid as they come over the last several seasons, and that hasn't changed.
He didn't grade out as well as he did in 2017 or 2018, but his 75.6 overall grade was still a very respectable mark at the position. When it comes to value, Amos was the 14th most valuable safety in the NFL, per PFF WAR. He may have played more in the box than he was accustomed to with the Chicago Bears, but he took that in stride and still played at a high level. There is no reason to expect that to change next season.
Giving that kind of contract to Bell was not a sound move for a franchise trying to get back to contender status. There is no getting around that. It's also hard to say that Bell was anything but one of the most talented running backs in the NFL over the past five seasons; he carried a heavy load on the ground while providing legitimate receiving ability for the position. That view of Bell as a player has changed by quite a bit over the last year, however. 
In 2019, Bell averaged just 3.2 rushing yards per attempt and put up his worst receiving numbers since his rookie season (except for an injury-shortened 2015 campaign). The truth, however, is that he wasn't all that different a player last season. His situation just got much, much worse at a position where the situation matters a lot.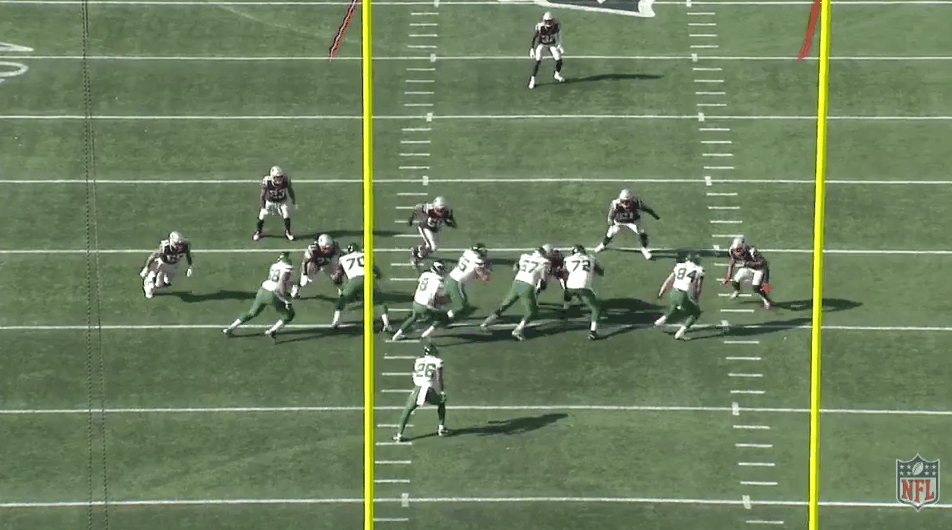 When you're met with this view as a running back, there is only so much that you can do. And the simple fact is that Bell was met with defenders in the backfield far too often.
From a grading perspective, Bell's play didn't fall off a cliff, though. His 73.8 overall grade was higher than the 72.2 mark he picked up with the Pittsburgh Steelers in 2017, and it was a grade that ranked 20th among 58 qualifying NFL running backs in 2019. It's not the elite grading profile he has shown at times, but it also shows that Bell wasn't the problem offensively. I expect his numbers to improve when the offense around him does.