We're in the midst of rankings season here at PFF, and now that we have ranked the NFL's edge defenders, interior defenders and linebackers, it's time to focus on the league's best cornerbacks.
The roles, assignments and schemes that each cornerback plays within are all very different, so we can't rely purely on PFF grade to rank these players. Some players will be boosted up the ranking because they play in a tougher environment, while the opposite is true for others.
Cornerback is also inherently one of the most volatile positions in the league from year to year, and even top-end players can end up with average seasons just because they ran into some elite competition and came out on the wrong side of the equation.
Without further ado, here is our list of the top 25 cornerbacks in the league, factoring in all of those things alongside the PFF play-by-play grading.
Gilmore is as close to a Darrelle Revis as the league has right now — he's a true shutdown cornerback. Gilmore's coverage numbers in the toughest of situations — single coverage — are simply peerless. He has developed into the player he always had the talent to be, and he has only become better under Bill Belichick's tutelage. Right now, Gilmore is the NFL's gold standard at the position, and with three consecutive seasons grading at 80.0 or better, he has also played with unmatched consistency.
A torn Achilles threatened to torpedo Richard Sherman's career, but last season he showed how good he could be when he is at his best and 100% healthy. Though he had a rough Super Bowl, Sherman allowed just 373 yards and one touchdown all season long, including the playoffs. Passes thrown his way resulted in a passer rating of only 45.3, or barely better than if the quarterback had just thrown the ball away every play instead. Sherman's physical tools may be on the wane as he gets older, but he may be the smartest cornerback in the game and has a freakish understanding of how an offense tries to attack him.
From Day 1 in the NFL, Hayward has been one of the most underrated but consistently excellent players in football. He had one of the most impressive seasons covering the slot we have ever seen as a rookie, and he has progressed to being one of the most consistent No. 1 corners in the game during his time with the Chargers. No corner in the NFL has a better forced incompletion rate than Hayward (25.1%) over the last three seasons. He gets overlooked at times because of the zone-heavy system he plays in, but he is an elite cover corner and has been every step of his NFL career.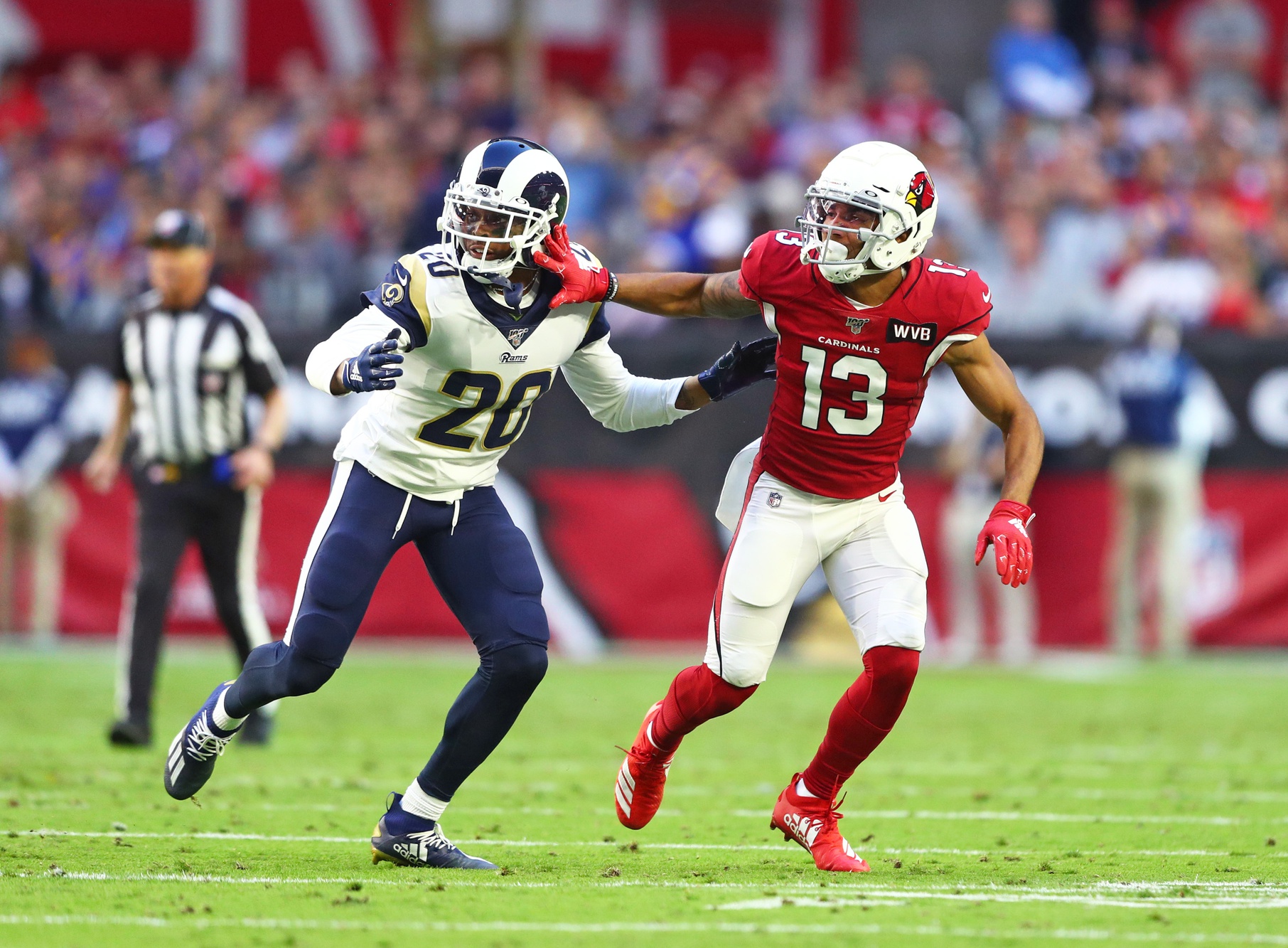 Ramsey draws some of the toughest coverage assignments in the league and has done so in multiple stops now between Jacksonville and Los Angeles. It leads to his overall PFF grade not always matching the elite potential he has. Over the last three seasons, however, his grade is an elite 91.0, and he is right up there with the best in the game while making life easier for other members of the Rams' secondary.
Another player who draws a nightmare run of receivers to contend with each week in the NFC South, Lattimore is still a top-quality cover corner for the Saints. He showed in his rookie season how good he could be, battling Julio Jones and even being asked to track him by the time they met the second time. Lattimore that season gave up a passer rating of just 51.2 when targeted and allowed only 53.8% of passes thrown his way to be caught. Though both numbers have slipped since that season, he has still broken up 29 passes in three regular seasons and allowed only five scores in three years against elite competition.
One of the best corners of the past decade, Chris Harris Jr. is the ultimate underdog story. An undrafted rookie, Harris Jr. first earned a roster spot and then a role in the slot for the Denver Broncos before playing so well that he was given base snaps outside as a starter. He then ultimately transitioned away from the slot full-time, all while excelling at every step along the way. For the Chargers, Harris will move back inside to the slot where he has always been at his best. In his best years, Harris was arguably the best slot corner we have seen in 15 seasons of grading, and the Chargers have the kind of supporting cast around him to help him hit those heights once again.
Jones may not have the elite top-end play of the players ahead of him, but his baseline at cornerback has been very good, and he makes life very difficult for opposing receivers on a down-to-down basis. Some will criticize his two interceptions in five years of play, but he has 32 pass breakups in that span and been beaten for less than 11 yards per catch. In his career, he has yet to be beaten for a pass longer than 50 yards, and he has above-average PFF grades in every facet of cornerback play for his career. He isn't the flashiest corner, but he is an extremely solid force on the outside.
In a league that has trended away from man coverage, Humphrey has some of the best coverage numbers when playing man-to-man of any corner in the league. Over the last three seasons in single coverage, only Gilmore has a higher PFF grade than Humphrey's 91.8, and Humphrey has allowed a better completion rate (39.4%) and passer rating (59.6) on those targets. In zone coverage, he slips a little behind other players, but his ability to play sticky man coverage is truly elite.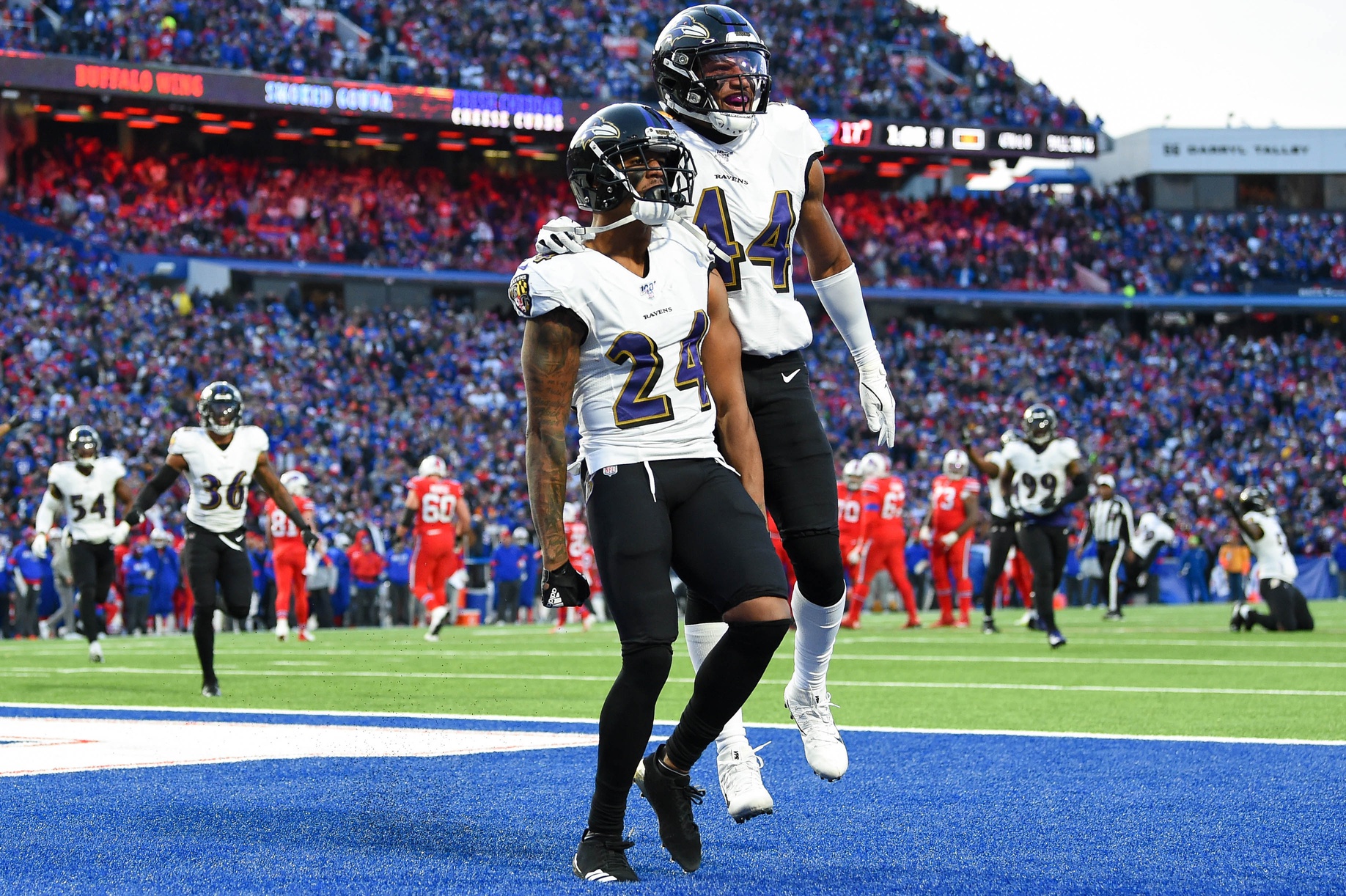 Marcus Peters is, in some ways, the opposite skill set from his teammate in Baltimore, Marlon Humphrey. While Humphrey excels in man coverage, Peters is at his best when he can keep his eyes on the quarterback and make plays on the football. Peters is tied for the league lead in interceptions with 13 over the last three years, and his numbers were markedly better in Baltimore than they were with the Rams. Peters has always gambled a little too much, and the plays he loses on are costly, which is what separates him from the best players at the position. He has never had a season in which he allowed fewer than three touchdowns and has only surrendered fewer than 500 yards once.
Last year would have you believe that PFF hates Tre'Davious White, but between his position as the 12th-best player in the 2017 draft, and his coverage grade above 90.0 as a rookie, there is plenty of evidence that our grading credits him where due. White's coverage numbers were spectacular last season, as he notched six interceptions, surrendered no touchdowns all season and allowed a passer rating of just 46.3 when targeted. Still, his grade didn't quite match those numbers because of some hidden negatives in there. Overall, White is an elite talent who is only a few plays here and there from repeating that 90.0 grade and being worthy of the All-Pro status he had last year.
Darius Slay is primed for a bounceback season in 2020. No team played more man coverage than the Detroit Lions, which matched Slay up against some of the best receivers in the game on a regular basis. Slay wasn't torched by that group, but he consistently found himself coming up on the losing side of targets over the season. In a more protective system, Slay can get back to just being a playmaker in coverage. Over the past three seasons, only Gilmore has more than the 50 forced incompletions that Slay has tallied, and last year marked the first season in five that he didn't have double-digit pass breakups.
Last season saw Jackson take a major leap forward. And while he may not have had an interception, he did produce 10 pass breakups, four of which came in the playoffs. Jackson surrendered just 30 catches over the regular season and was beaten for a touchdown one time while allowing barely more than 10 yards per reception. Jackson is still under 25, and his best football could still be ahead of him. Another step forward in his development in 2020 could catapult him into the top echelon of cornerbacks.
At this point, there's significant doubt as to what the real Patrick Peterson actually is. Between suspension, illness and fluctuating performances, Peterson has been all over the map in terms of PFF grades but has always been some variety of good. Last year marked some of the worst numbers of his career, being beaten for a passer rating of over 100 for the first time in a season (104.6), and with him now over 30, it's fair to wonder if he will return to his very best play. If he can, Peterson will jump up this list in a year's time, and he is only a year removed from a PFF coverage grade of 83.7.
Dating back to college, Desmond King has been a playmaker for every defense he has lined up in, and in any role they've asked of him. He has been an elite NFL slot corner thus far, with only Stephon Gilmore and teammate Casey Hayward producing better overall grades (91.6) over the past three years. King leads all cornerbacks in defensive stops over that time span (55), staking his claim as one of the best players in the league at playing in front of the first-down marker and limiting damage in the passing game. Though he is a high-level slot corner, he could well ply his trade exclusively at safety in 2020 for the Chargers.
Steven Nelson produced a breakout 2019 campaign in Pittsburgh. His 80.5 overall PFF grade ranked inside the top 10, and he showed that he could mix it up with the best of them and win despite being a little undersized for the NFL. Nelson allowed just one touchdown all season, and that came in Week 1 against the Patriots and Josh Gordon. Nelson allowed only 51.5% of passes thrown his way to be caught and didn't surrender 100 receiving yards in any single game last year.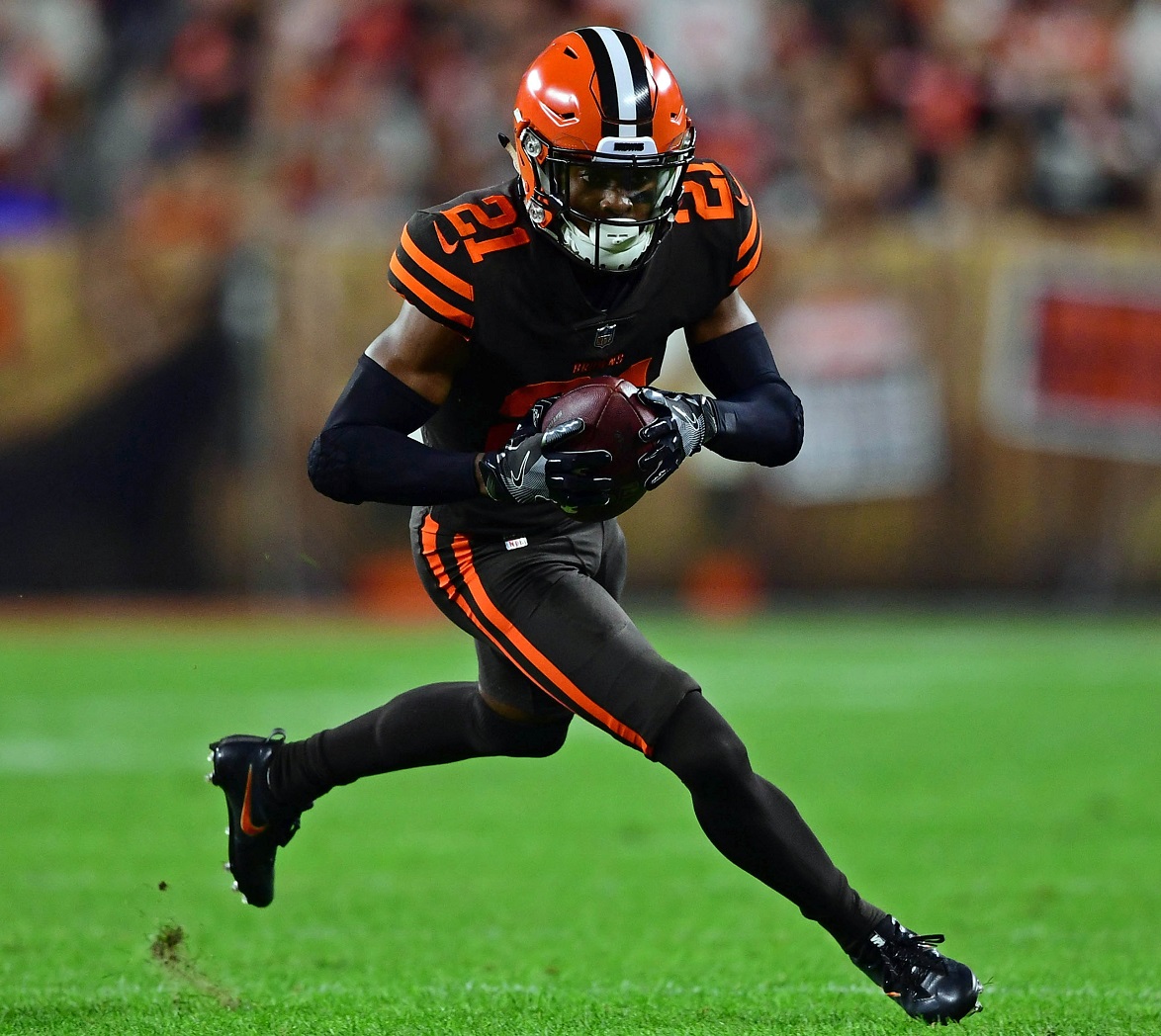 Denzel Ward's NFL career is still a work in progress, but he is already on the brink of being one of the very top corners in the game. For his career, he has allowed under 50% of passes thrown his way to be caught, and that dropped to 44.9% in Year 2. He surrendered just one touchdown and was beaten for a mere 58.0 passer rating on the season. With the Browns likely pivoting to more zone coverage in 2020, Ward could have a chance to improve as a playmaker, converting some of the nine pass breakups he had last season into interceptions.
Through a couple of weeks into the 2019 season, Jaire Alexander looked like the best cornerback in football. He has that kind of talent. The issue is not his high watermark, though. It's the bad games he hasn't managed to purge yet from his seasons. Alexander was beaten for 100 receiving yards twice last season, including 201 receiving yards against Dallas — most of which went to Amari Cooper. Alexander has elite traits and games, but he needs to do it more consistently to rank higher on this list and eliminate the bad days at the office.
Nickell Robey-Coleman has been one of the best slot corners in the league since he arrived in the NFL, and that has never been more valuable. Only Desmond King has a higher PFF grade than him over the past three seasons, and Robey-Coleman has slightly better coverage numbers. He has allowed the fewest yards per catch of any cornerback playing primarily in the slot over the past three seasons and has surrendered one of the lowest completion percentages. He should be a huge boost to the Philadelphia Eagles this season.
Injury derailed Joe Haden's career after an outstanding start in Cleveland, and he was in the wilderness for long enough that his resurgence with the Steelers may have flown heavily under the radar for some. He had 10 pass breakups and five interceptions while allowing just 53.2% of passes thrown his way to be caught in 2019. Over the past two years, he has been beaten for just 10.3 yards per catch. He has also been penalized fewer than six times for five straight seasons, with only three coming in 2019.
It's difficult to separate Jason McCourty's play from the boost he receives playing in New England, where he is aided both by the scheme and the presence of Stephon Gilmore, but he had some excellent tape on his resume prior to his arrival with the Patriots. He didn't allow a touchdown last season, and he has 16 pass breakups and a PFF coverage grade well above 80.0 over the past two years. At 33, McCourty is past his prime, but he still has the skills to do his job at a very high level, particularly with Gilmore taking care of opponents' top receivers.
Another slot specialist, K'Waun Williams was part of the reason the San Francisco 49ers were so much better defensively in 2019 than the year before. Williams had the highest PFF grade (80.3) since his rookie season in Cleveland and played more snaps than he ever has before as the team went all the way to the Super Bowl. Williams has the kind of speed and quickness underneath to thrive in the slot, where two-way go routes are a major threat to corners. And he is another player who thrives at keeping things in front of him, giving up an average of just 7.7 yards per catch in 2019.
Sample size is not Quinton Dunbar's friend, even in terms of his entire playing career at the cornerback position. He was once a college wide receiver, but we saw him truly excel last season for Washington. He ended up with the second-best overall PFF grade (87.6) in the regular season, and the move to Seattle puts him in a system that should play to his strengths in a way Washington's new scheme wouldn't have. Dunbar's length and athleticism are perfect for Seattle's system, and the team will be expecting him to pick up where he left off in 2020.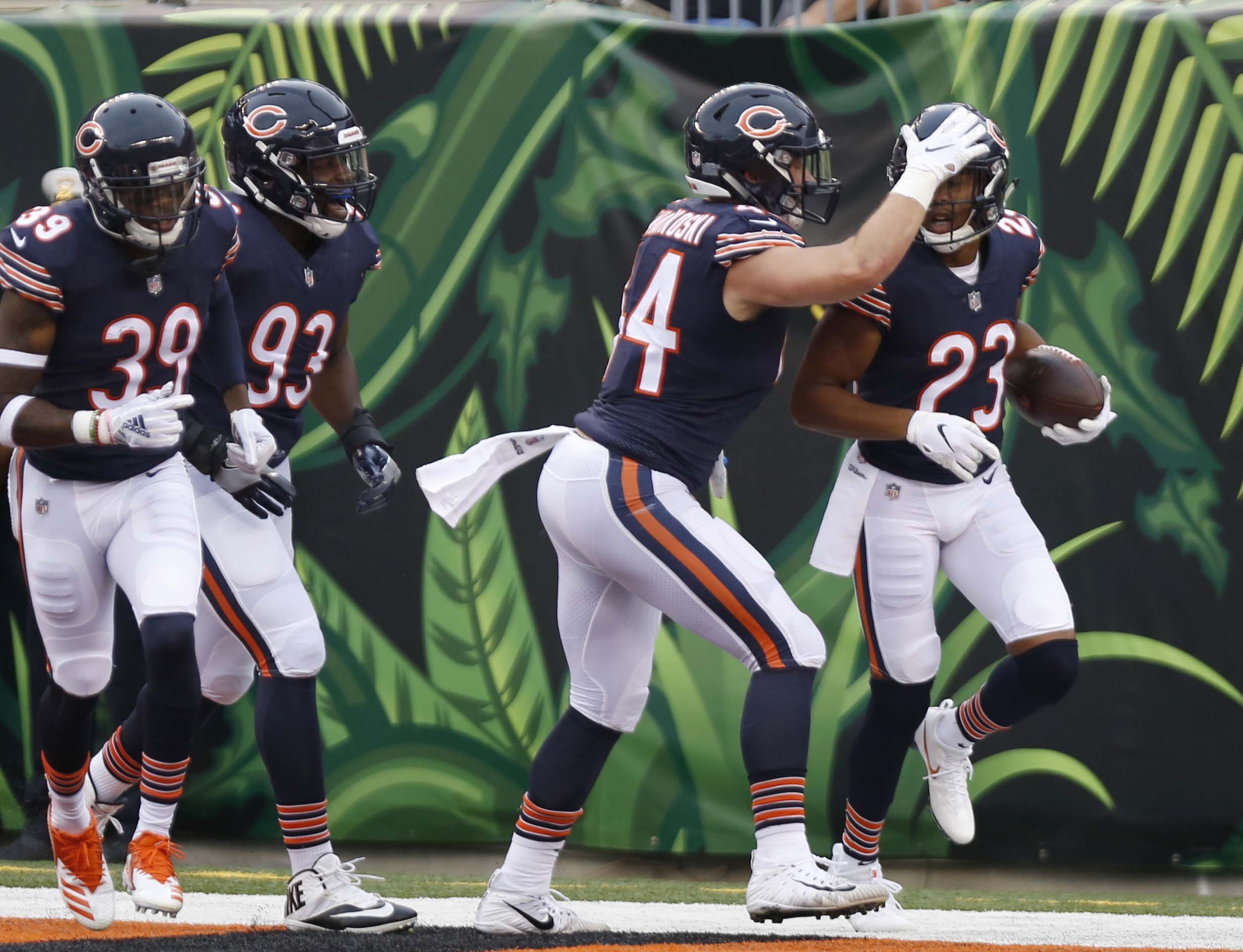 Chicago's change in defensive scheme last season wasn't kind to Kyle Fuller, whose overall PFF grade dropped almost 20 points to 62.5 in his first year under Chuck Pagano. We saw just how good Fuller could be under Vic Fangio, albeit in a scheme that is more protective of its corners. Fuller had back-to-back seasons in which he allowed a passer rating under 70.0, and he had three pass breakups and nine interceptions during that time. It will be important for Fuller to show he can be as effective in the new scheme in 2020 — otherwise, he might have to seek a more favorable defensive scheme to show his worth down the road.
William Jackson III's first NFL season (2016) was arguably the greatest statistical campaign we have ever seen from a cornerback, and he did it against some elite competition. However, his overall PFF grade has gone backward each year since then. Last season, Jackson was at his worst — just as most of the Bengals' roster was — and he was beaten for a 99.1 passer rating when targeted. The player from that rookie year didn't just vanish, however, and his performance was simply too good not to rank him on this list despite what has happened since. 2020 is a big season for Jackson to show he can be that player once more.
Mike Hilton has quietly been one of the best slot corners in the league, giving the Steelers a very underrated and unheralded group of corners. Hilton may be a small step behind the best slot defenders in the league, but only Desmond King and Nickell Robey-Coleman have a higher PFF grade when lined up there (83.6) over the past three seasons. Hilton has the second-best forced incompletion rate from the slot over that time and one of the lowest completion rates allowed.