Rankings season is firmly underway at PFF as we stare into the 2020 NFL football year, and now it's time to focus on edge defenders.
PFF has long since grouped all edge rushers together, eschewing the nominal differences between 3-4 outside linebackers and 4-3 defensive ends. With sub-packages ever more popular, those differences have only become less important.
When ranking this position, it quickly became clear that edge rusher is stacked in today's NFL — some extremely good edge rushers didn't even make the top 25, and many elite players were still showing up well outside of the top 10.
Subscribe to
It's possible to forget that J.J. Watt was once the most devastating defensive force in the NFL before injuries began to attack that player and Aaron Donald arrived on the scene. Watt hasn't quite got back to that level, but he's gotten a lot closer than many think. His overall PFF grade in 2018 — his first healthy season since 2015 — was 90.5, and through the first eight games of last year, he was leading the league in total pressures before a pectoral injury took him out. Watt is still an elite-level pass-rusher and has been inching back towards his best form. If he can take another small step in that direction in 2020, he will still be the league's best edge defender and a true Defensive Player of the Year candidate.
It says something about Mack's quality that in a relative "down season," he still earned an overall PFF grade of 86.2 and had 70 total pressures and four forced fumbles to his name. Mack is still a dominant force against both the run and pass, and he has two more seasons grading above 90.0 than he has below that mark over his career. The Bears have worked to get him more help this offseason, with the addition of Robert Quinn in free agency, so Mack should have a little more breathing room to get back to his dominant best, which is as good as the league has at the position.
One of the most perennially underrated players in football, Jordan has become a nightmare for opposing offenses. Jordan has shown he is capable of taking over games, and over the last four seasons, he has averaged an overall PFF grade of 89.5. In 2019, he had 84 total pressures and hit double-digit pressures in two games. The veteran pass-rusher is also one of the NFL's most consistent edge defenders, rarely grading even as low as average on a single-game level. Jordan deserves to be seen right up among the best players in the league at his position, not in the next tier down.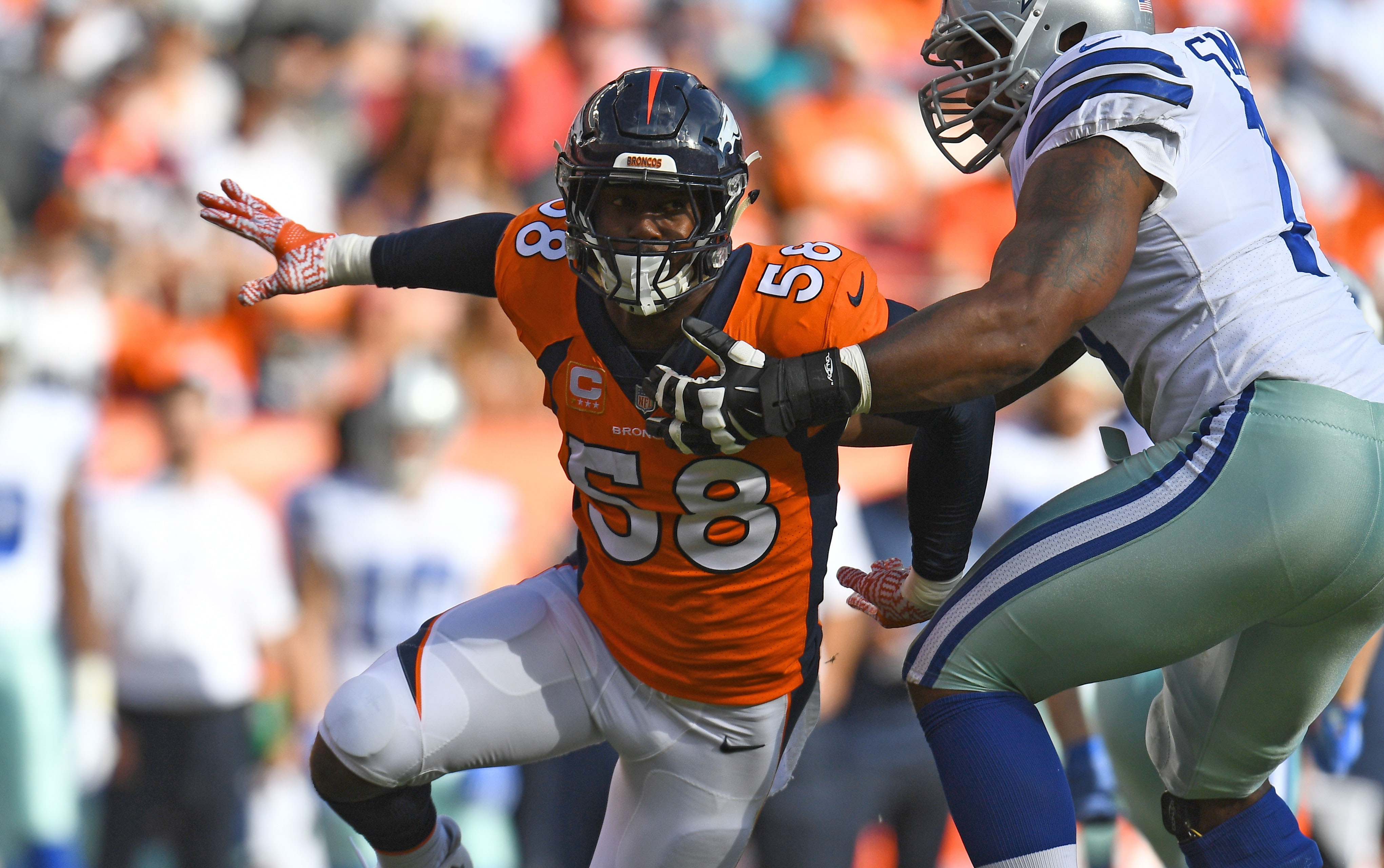 Miller would probably be the No. 1 player on this list in any other year, but he is coming off by far the worst season of his career. And at 31 years old, it's fair to at least wonder if this is the start of a decline or just a bump along the road. Miller began his NFL career with eight consecutive PFF overall grades above 90.0 before not just dipping below that mark last year but dipping below 80.0, as well. He still had 77 total pressures on the season, but a far greater percentage of them were unblocked or cleanup plays and he had fewer decisive wins than usual, which helps explain why his sack total dipped. Miller is ranked too low here if he bounces back — but for the first time in his career, that's a question that needs to be asked.
T.J. Watt's career has been an exercise in steady improvement, and last season that improvement took him from very good to one of the best in the game. He had a legitimate Defensive Player of the Year-caliber season and finished with the highest PFF pass-rushing grade (91.7) of any edge rusher. He also progressed from just getting a lot of pressure to making impact plays, sacking the quarterback 18 times, forcing eight fumbles and even picking off a couple of passes. If Watt repeats that level of play in 2020, he could be the top name on this list in a year's time. Only Aaron Donald has had more single games with a PFF grade above 80.0 in the past two seasons.
Before Garrett saw red and a rush of blood to the head saw his season ended through suspension, he was having the kind of year we have been expecting from him since he entered the league. Garrett's PFF pass-rushing grade at that point was the best in the league, and he had 49 total pressures through 11 weeks, including seven in the game where it all ended. Garrett has always had the physical tools to dominate, but 2019 was the first time the player Garrett could be and the player he actually was began to meet. If he can show that it wasn't a fluke, 2020 will see a Defensive Player of the Year kind of season from the former No. 1 overall pick.
Nick Bosa didn't just break the single-season rookie record for total pressures at PFF — he shattered it. That record, 64, was set by Aldon Smith back in 2011, but Bosa ended his rookie year with 80 and was still cooking on gas throughout the postseason, adding another 22 in three postseason games, including double-digits in the Super Bowl. If Bosa takes even a marginal step forward in year two — or even just avoids a sophomore slump backward — he is one of the league's best edge rushers and a true force to be reckoned with.
While Nick Bosa was a rookie sensation, older brother Joey has been no slouch in the NFL so far, earning an overall PFF grade north of 85.0 in three out of his four seasons (and his three healthy ones). Bosa is less of a pure edge rusher, with the power and versatility to play more inside alignments and techniques, so he won't have the peak pressure totals of some other players, though he has still topped 70 twice in four seasons. Bosa is a disruptive force along the defensive line for the Chargers and has shown he can move all over the line and cause havoc wherever he lines up.
It took years for Graham to get the recognition and credit he deserves as one of the best edge rushers of his generation, but his consistency and impact for the Eagles has been remarkable over the past decade. Graham has always been looked down upon a little because of a lack of sacks, and while that prevents him from rivaling the likes of Von Miller at his best over the last decade, the volume of pressure he gets puts him pretty close. Graham has averaged 76 total pressures and a PFF overall grade of 88.7 over the past four seasons. He is still a relentless presence on the D-line that opposing offenses have to contend with each week.
Hunter is one of the most physically gifted edge rushers in the league, and while he has always been racking up the sacks, last season was the first time he really matched that with a high volume of pressure and a down-to-down consistency that saw his overall PFF grade jump more than 10 grading points from his previous best. Hunter ended last season with 97 total pressures (including the postseason) and was leading the league for much of the year. He enters the 2020 season still at just 25 years old, with his best football very possibly still ahead of him, which should be a scary proposition for anybody who has to block him.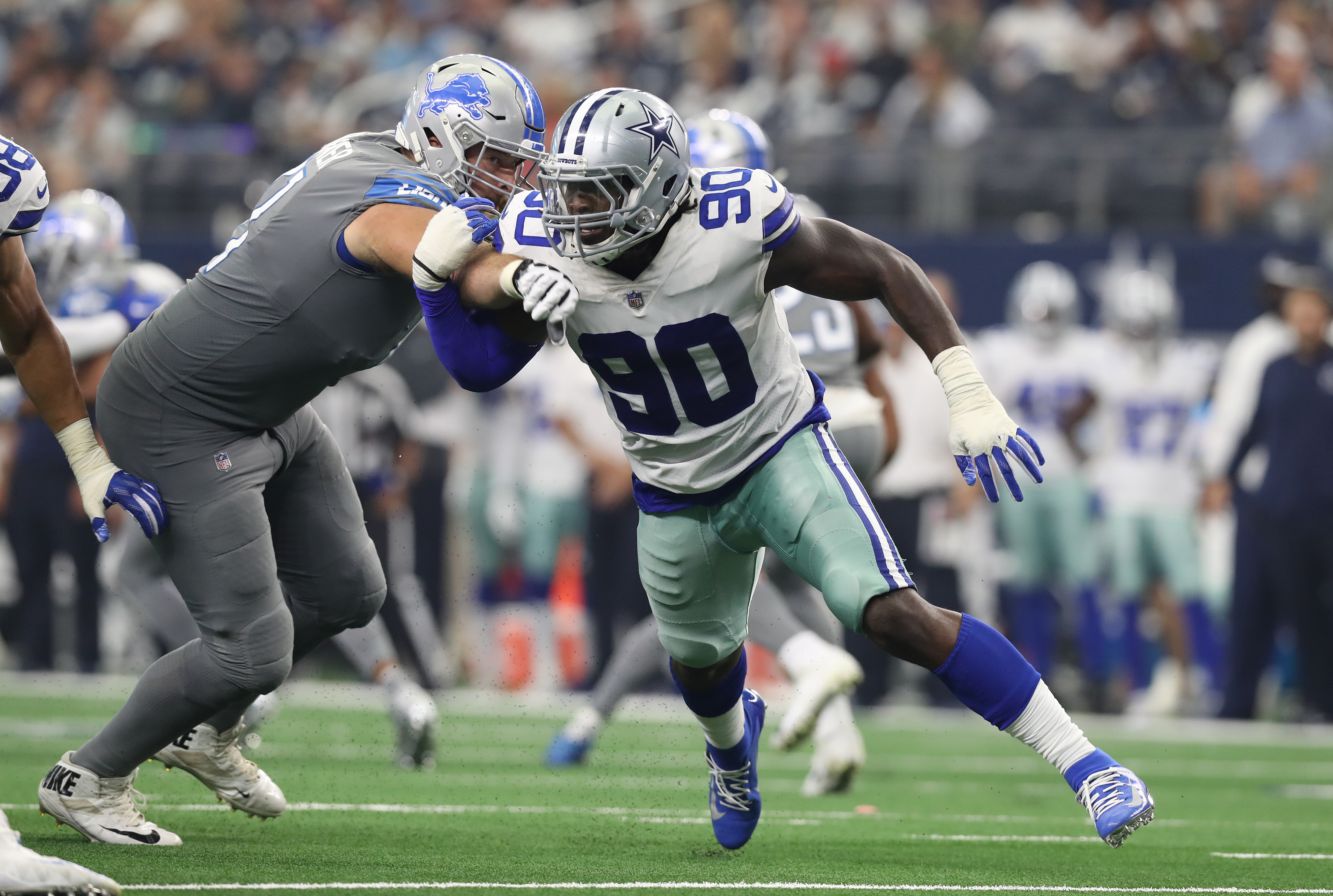 Lawrence had a bit of a slow start to his NFL career, but he has been an elite edge rusher ever since his breakout 2017 campaign. That season still remains a high watermark for Lawrence and is the only time he has broken the 90.0-overall barrier in terms of PFF grade, but he has backed it up with a pair of strong seasons, both of which graded above 85.0 overall and saw him rack up more than 55 total pressures. Over the last three seasons, only Joey Bosa has a higher pass-rushing grade among edge rushers.
If we knew for a fact we were going to get the 2019 version of Za'Darius Smith every year, he would be far higher on this list. Smith finished the regular season with an overall PFF grade above 90.0 and led the entire league with 93 total pressures, but that season represents a 20-grading-point jump over anything he had done in the past with the Ravens. You can certainly argue that his situation is better in Green Bay than it was in Baltimore, but such a huge outlier begs at least a small degree of caution that he will regress a little in 2020. Even so, Smith was one of the most versatile and destructive pass-rushers a season ago, so his ceiling is high.
Generally speaking, skewing sack-heavy in terms of the percentage of your total pressure is not a repeatable skill for a pass-rusher. The notion of a rusher being a good "finisher" of pressure is not really a thing backed up by data, but as always, there are exceptions. For his entire career Jones has been an exception to that rule. Over the last three seasons, Jones leads all edge rushers in sacks by seven, but he ranks just seventh in total pressures (193). He is consistently able to earn the highest-value pass-rushing plays through technique and is one of the best players in football at his position.
Jadeveon Clowney is one of the best run defenders in the league, regardless of position. But as a pure pass-rusher, he flashes dominance more than he brings it every single snap. Over the past three seasons, 12 edge rushers have more total pressures than the 171 that Clowney has racked up. Yet, in run defense, his grade is over 90.0 and he leads all edge rushers in tackles for a loss or no gain on the play. Clowney remains unsigned likely due to his asking price, but he is certainly a quality player.
A big-money move to Detroit hasn't seen Trey Flowers cease to be a formidable defensive lineman. His overall PFF grade and pressure total in 2019 were both down from the career year he had in his final season with the Patriots, but they were both still excellent, and he has graded well every season of his NFL tenure. Flowers has also earned impressive grades in the run game in addition to the work he does as a pass-rusher. He has always graded out as above-average in each facet over four seasons starting.
Carlos Dunlap has been an excellent player since coming into the NFL in 2010, but he quietly had a career year in the midst of Cincinnati's struggles last season. Dunlap generated an 89.7 overall PFF grade, narrowly beating 2012 for the best he has managed in the NFL, while his 89.0 run-defense grade also topped his previous best mark. He had 51 total pressures and 36 defensive stops and was playing his best football late in the year when the Bengals had nothing but the No. 1 overall pick in their sights.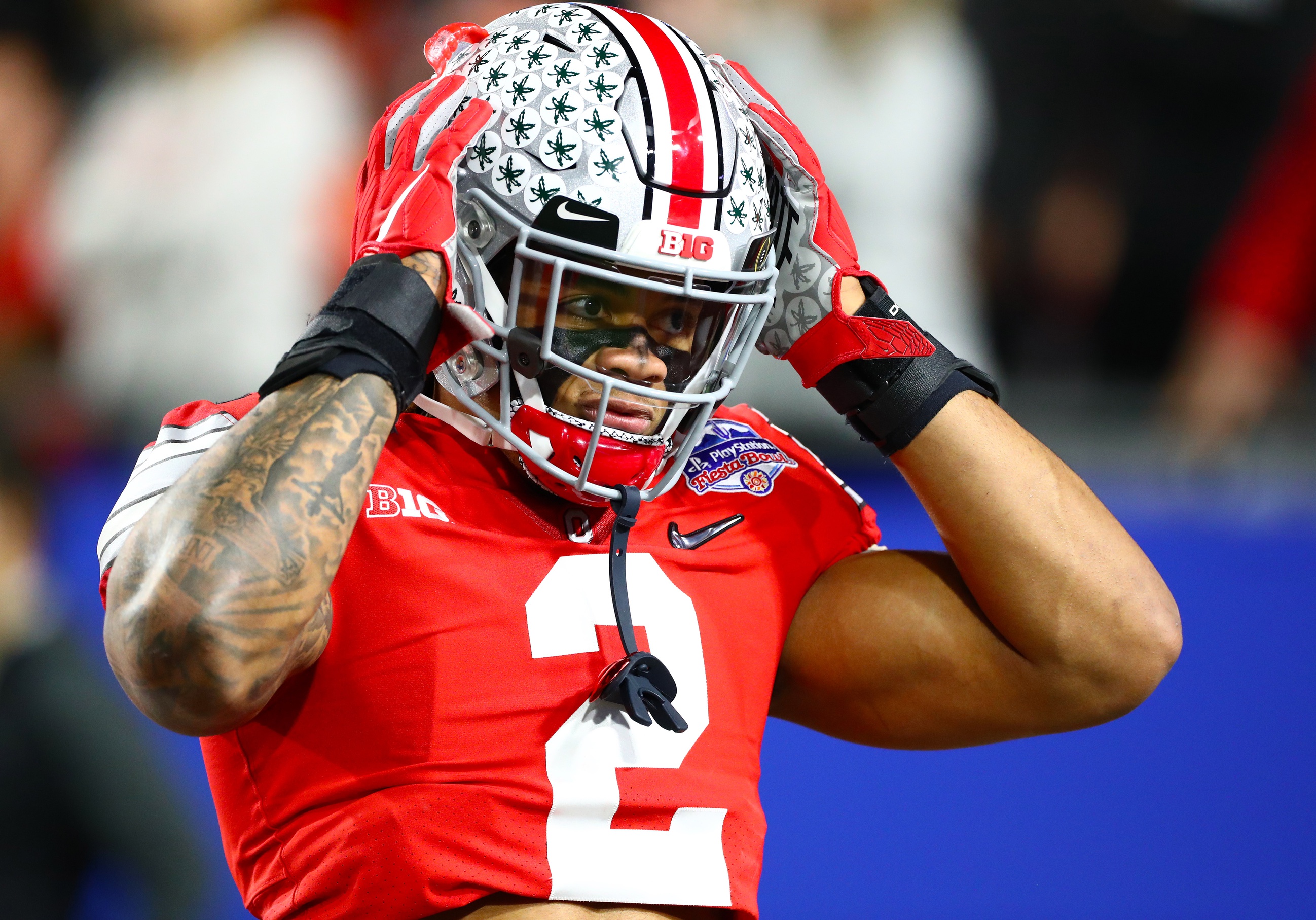 It might seem like madness to rank a rookie this high before he has taken an NFL snap — we have all seen highly touted rookies amount to nothing at the next level — but it speaks to just how dominant Young was in college and how confident we are in his transition. PFF College grading has done an excellent job highlighting elite pass-rushers from the college ranks, and the two dominant edge rushers at Ohio State who preceded Young — the Bosa brothers — both hit the ground running in the NFL. Young produced the highest pass-rush grade we have ever seen in college (95.4) and the best pass-rush win rate (22.3%). He should be a force right out of the gate.
Jerry Hughes might finally be slowing down as a pass-rush force at 32 years of age. Hughes has been Buffalo's sole significant source of pass rush on the edge for pretty much the entirety of his career, and he is only a year removed from a career-best 90.4 PFF pass-rush grade and 74 total pressures. 2019 saw a downswing in both grade and pressure rate, and it remains to be seen if Hughes can pick that pace back up this coming season. At his best, he remains an excellent speed rusher who is very difficult to handle.
It was a breakout 2019 campaign for Arik Armstead in his contract year, and that alone has to raise some questions as to how repeatable it is. He produced an 89.6 overall PFF grade, more than 15 grading points better than his mark in 2018, and he almost doubled his pressure total to 73 from the previous year's 37. If 2019 Armstead is here to stay, he is a force to be reckoned with and deserves a better ranking than 19th among edge rushers. But the doubt that lingers from a contract year keeps him here until he proves he can back it up again.
In his prime, Justin Houston was a Von Miller and Khalil Mack rival as the best edge rusher in the league, but age and injuries have chipped away at that peak play. Despite that, a reduced role in Indianapolis last year saw him put together an excellent season. He had 60 total pressures for the Colts as well as 32 defensive stops and impressive grades across the board. Houston's 87.1 overall PFF grade was his highest mark since 2015, when he was at the end of three consecutive years above 90.0. That version of Houston may not be coming back, but his current self remains a problem for offenses.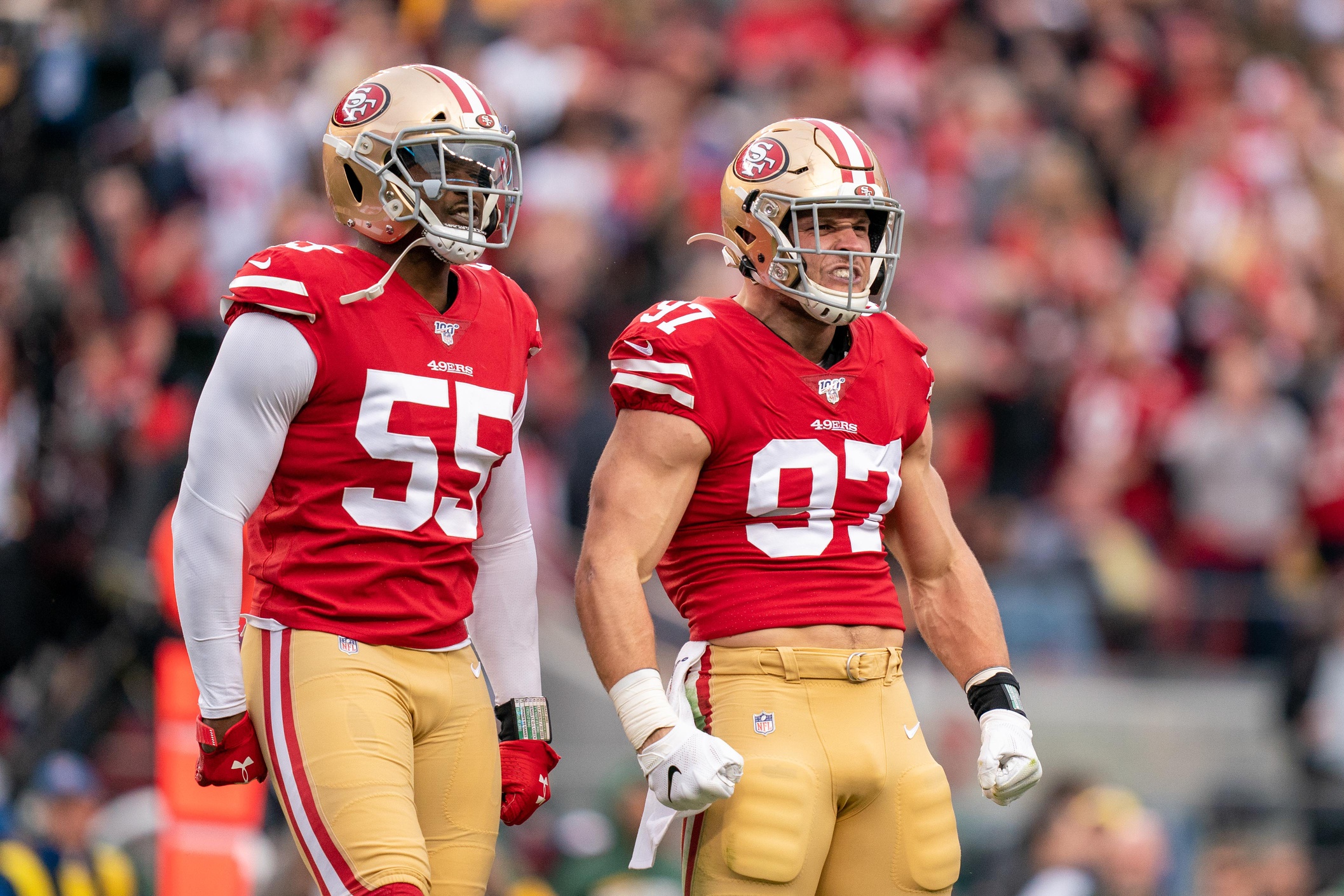 Injury kept Dee Ford from backing up his contract year performance last year with another impressive campaign, this time with the 49ers. When he was on the field, Ford was effective, notching 33 total pressures from 252 pass-rushing snaps. But his season was limited to just 322 total snaps after he played over 1,100 the year before as Kansas City made it to the AFC Championship Game. Ford has elite speed-rush ability on the edge, and his run defense is just good enough to make him viable in an every-down role.
Last season's sack champion, Shaquil Barrett isn't quite as good as that status would have us believe. While he produced a career-high pass-rush grade in 2019, it wasn't by much. The reality is, a combination of significantly more opportunities (256 more pass-rushing snaps than any other year of his career) and a little bit of pass-rush luck (22 of his 81 total pressures were either unblocked, cleanup or pursuit plays, and fully a third of his sacks) led to a jump in production. Barrett has always been a good player, though, and that won't change in 2020 — just don't expect to see him leading the league in sacks again.
Kyle Van Noy has played in multiple positions over his career, but it wasn't until the past couple of seasons where the Patriots deployed him primarily as an edge defender that he finally grew into an elite playmaker. Last season, he had 60 total pressures and a career-high 84.2 PFF grade while also still moving around the defense a little and fitting into New England's multiple fronts where appropriate. Van Noy now moves on to Miami and critically remains under a former New England coaching disciple in head coach Brian Flores, so his production should continue in a role suited to his skills.
Yannick Ngakoue is still just 25 years old and should be sitting on a huge-money contract at the peak of his powers, but he is in a staredown with the Jaguars in negotiations and his best play was three years ago now. In 2017, he generated an 88.2 PFF pass-rushing grade and notched 82 total pressures, but as the defense was dismantled around him, he hasn't come close to replicating that level of impact since. Ngakoue's speed and burst as an edge rusher are rare physical gifts, and his tape proves he can dominate, but that lack of consistency since 2017 is what keeps him this low on the list.
Frank Clark's best 20 plays are as good as any edge rusher's in the league. His issue is the next 20 and beyond. He remains more an example of a "can-do" player who has the skills to be the best in the league but just doesn't showcase them consistently the way the players at the other end of this list do. Clark has topped 55 total pressures in each of the past three seasons, but he has yet to break 70, and his run defense has been good, not great. Clark's ability is rare, but his consistency is what keeps him below 24 other edge rushers.