We're in the heart of rankings season here at PFF. And today, it's time for the interior defensive linemen.
As has been the case for quite some time, Aaron Donald is not only the best at his position, but he's also the best player regardless of position in the NFL. Philadelphia Eagles' Fletcher Cox and Kansas City Chiefs' Chris Jones aren't too far off from him compared to the rest of the list, but it really is Donald's world; we're just living in it.
There are no more superlatives to do justice to how good Donald is. He isn't just the best interior defender in football, but he is the best player in football at any position. The gap between Donald and the next-best contender at his position is wider than it is at any spot in the league outside of perhaps Justin Tucker and the remainder of the kickers.
Donald is the best pass-rusher at any position in the league and has 35 more total pressures than any other interior defender over the past two seasons. He also has by far the best pass-rush win rate, the best pressure rate and the best pass-rush grade over that time. The nature of his position is such that he can seem to go quiet in some games, but Donald is as close to unblockable as the league has ever seen, not only over the last 15 years that PFF has been grading every play, but very possibly of all time.
The real competition at this position is to be the best interior defender in the league not named Aaron Donald, and Cox has a good claim to that crown. Only Donald has more total pressures over the past two seasons, and the tape shows Cox to be the best power-rusher in all of football. His ability to ragdoll even the strongest of NFL offensive linemen is completely unparalleled, and at his best, he has the capacity to take over games and determine outcomes through his impact in the trenches.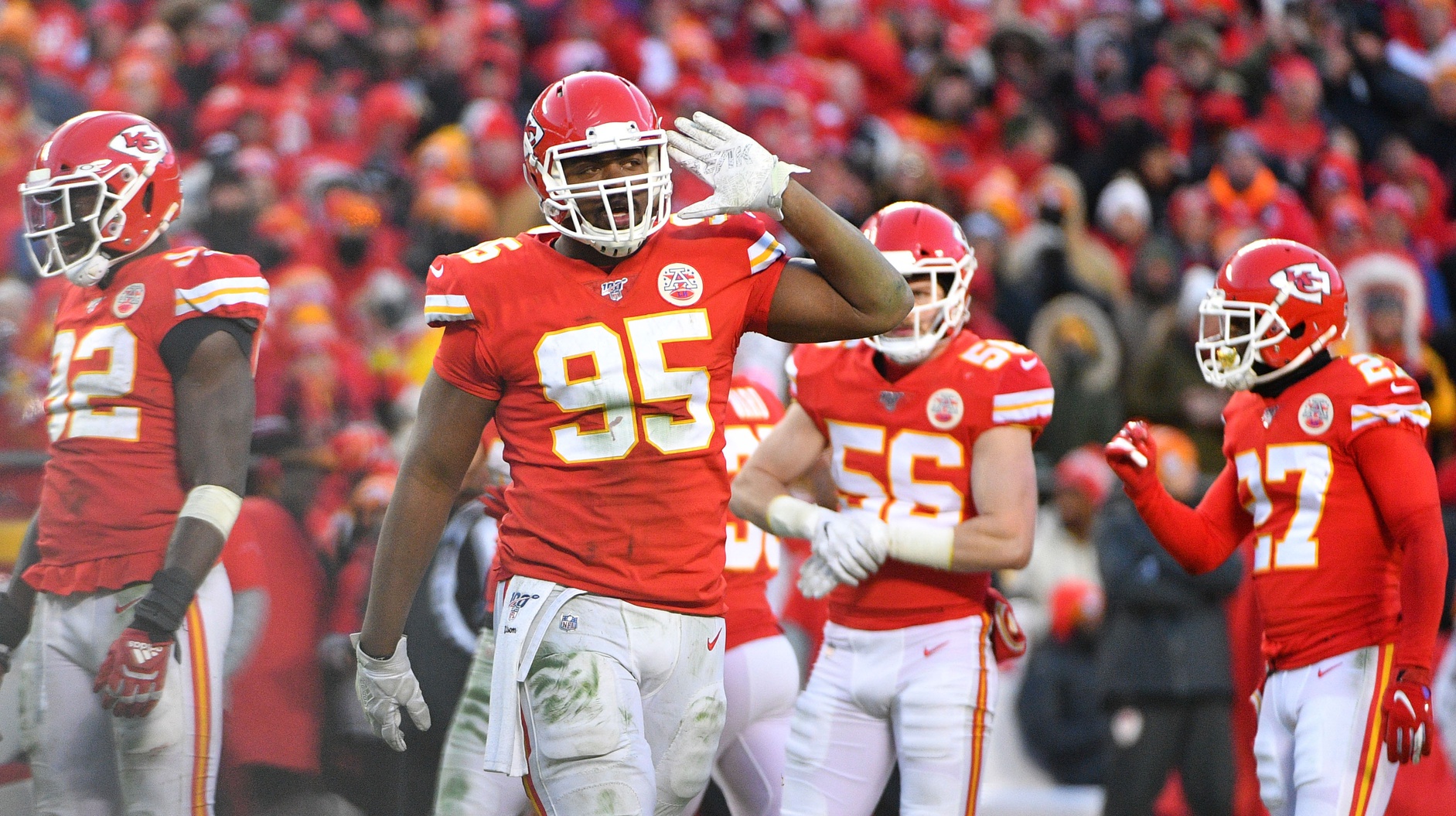 The other player with a very good claim to be seen as the best non-Donald player at the position is Chris Jones. We saw the kind of direct impact he can have on a game in the Super Bowl when he batted down a couple of key passes and flashed the ability to dominate up front. Jones trails only Donald over the past two seasons in pass-rush win rate (18.6%) and has shown a consistent knack for those batted passes, with seven in just those two regular seasons of play. Jones has quickness and power and is a well-rounded pass-rush threat. The Chiefs did good business by locking him up long term.
Jarrett is the classic underdog story at his position. A fifth-round draft pick back in 2015, Jarrett was undersized compared to the physical freaks that tend to draw the attention at draft time, and we weren't yet far enough into the Aaron Donald era for teams to look too far beyond that. However, Jarrett has only gotten better in the NFL and is coming off back-to-back seasons with an overall PFF grade above 90.0. He has been an impact pass-rusher and run defender at multiple alignments along the Falcons' defensive front and should be a force in 2020 once more.
Campbell may be the best run defender in football and has been playing his best football — in multiple positions — since turning 30. Campbell is a rare athlete who will be pivoting back to more of an inside alignment in Baltimore having been played on the edge in Jacksonville, and though his run defense is his best skill, he has also averaged 70 total pressures over the past three seasons, so he can certainly get after the quarterback. Even in his final season with the Cardinals, where he played on the interior, he had 56 pressures and earned the best PFF pass-rushing grade of his career (89.2).
The crown as the best non-Donald interior defender is a tough one to claim definitively, but in 2019 it belonged to Heyward. Consistently an excellent player, he had a career year for Pittsburgh when they needed to lean on him more than usual with his running mate Stephon Tuitt going down hurt. Heyward ended up with the best PFF grade of his career (91.5) and had 60 total pressures as well as dominating against the run. He gave Quenton Nelson all he could handle when the two went head-to-head, and if he plays at that level again in 2020, he could easily jump as high as No. 2 on this list.
Clark entered the NFL as something of a one-dimensional player — dominant against the run but relatively absent as a pass-rusher — but since that point has developed into a well-rounded and imposing player. Clark is now the modern-day prototype at the nose tackle position. Still excellent against the run, he offers more than enough as a pass-rusher to be an every-down presence even when the team moves to sub-packages. Clark had 62 total pressures last season and has now had back-to-back seasons with a pass-rushing grade of at least 87.0.
The ceiling for Hicks is truly dominant. In 2018, he earned an overall PFF grade of 91.7, thanks largely to his work against the run, but he brought enough as a pass-rusher to really impact opposing offenses. Hicks had 51 total pressures that season before missing much of 2019 through injury. The only real concern is that his 2018 season stands out as something of an anomaly compared to the rest of his career, and if he doesn't get back to that level again, he may not quite justify this ranking.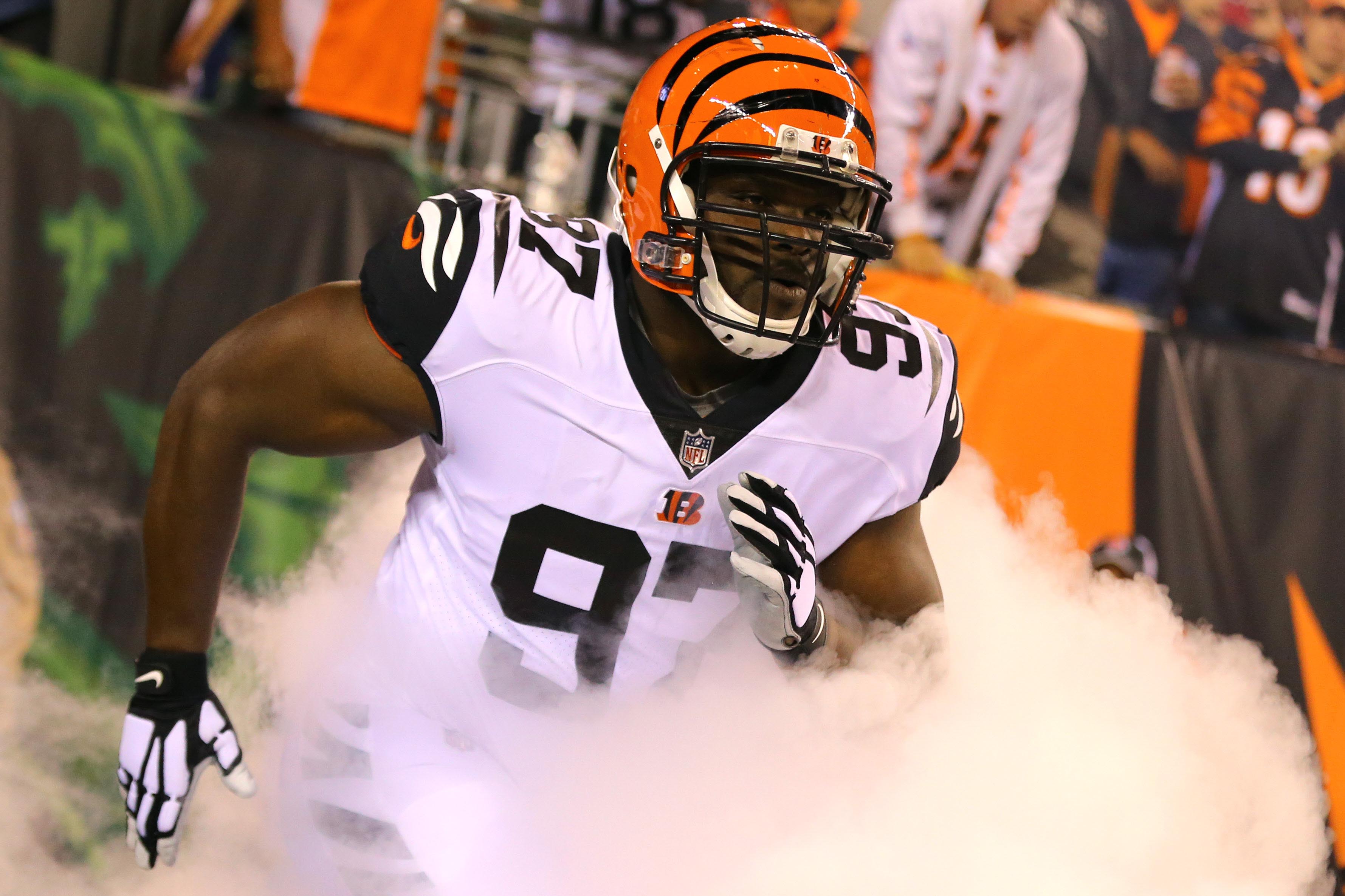 Geno Atkins isn't quite the force he once was when he was once a foreshadowing of what would be to come in the shape of Aaron Donald. Atkins still owns one of the greatest single-seasons we have seen at the position (2012), and once he recovered from a knee injury he got close to that level once more, but those seasons are now a couple of years in the rear-view mirror. Over the past two seasons, his PFF grade has dropped from 90.7 to 81.8 and then to 76.2 — still good, but no longer dominant. Atkins will still get after the passer, but his days as truly elite may be over.
The 2019 season was a big one for Hargrave because more was asked of him than in previous seasons. And he responded with a career year and the demonstration that he could be more than just the run-stuffing nose tackle on base downs. Hargrave played 225 more snaps than his previous career-high, and he almost doubled his best previous mark for total pressures while maintaining his strong performance against the run. He proved he could be a complete player who should only shine brighter on the Eagles defensive front in 2020.
Before going down injured last season, Tuitt was on course for a career year to match the rest of that Pittsburgh defensive line. His 89.1 overall PFF grade through six games is the best mark of his career, and he had at least one pressure in every game before going down. Tuitt has shown elite play against the run and the pass but had yet to put them together in the same season. If he can find that key in 2020, he will be one of the best 10 interior defenders and a true impact-return for the Steelers given the departure of Hargrave in free agency.
There are few players built quite like Buckner. His sheer length and quickness make him a very awkward assignment for offensive linemen, and he uses that to good effect. Since entering the league, he has been consistently very good but has yet to take that next step toward being consistently dominant. A big-money move to Indianapolis puts far bigger expectations on his shoulders as the best player on that unit, and if he can build on last season's career-high in pressures (55 in the regular season), he could leap up this list in a year's time.
We saw just two games from Short in 2019 before he was lost to injury, and he now has age working against him (31 and counting), but his resume has too much excellent play on it to assume we won't see a very good player again in 2020. He has never earned an overall PFF grade lower than 76.5 in a full season, and that mark came in his rookie year. Over the four seasons before last year's curtailed campaign, he earned a grade of at least 83.7 every year and averaged north of 50 total pressures. There have been few more consistently impressive players in all areas of the game than Short has been since he entered the league back in 2013.
Much like Javon Hargrave, D.J. Reader had more responsibility on his shoulders in 2019, and he responded by showing that he could be far more than just a two-down run-stuffer at the nose tackle position. Injuries and departures caused the Texans to expand Reader's role, and he earned a career-best PFF grade (86.7) while playing more total snaps and more passing snaps than any of his previous seasons. He increased his career-high pressure total to 35 — 12 more than his previous career-best. And he didn't sacrifice production in the run game to do so.
A big-money free agent move will provide him another chance to prove he can be a complete player, and that should be exciting for Bengals fans.
Jurrell Casey enters his 10th NFL season having never been anything worse than good over his entire career to date. His best seasons saw him rank among the best players at his position, but even at his worst, he has been a positive force for disruption inside for the Titans. Last season was his lowest overall PFF grade in some time (74.2 overall), but he still had 42 total pressures including the playoffs and put together one of the best pass-rushing games of his season against the Ravens when they were forced to chase the game.
Casey can still stand up and be counted on in the most important situations. He should be a big addition to the Denver Broncos.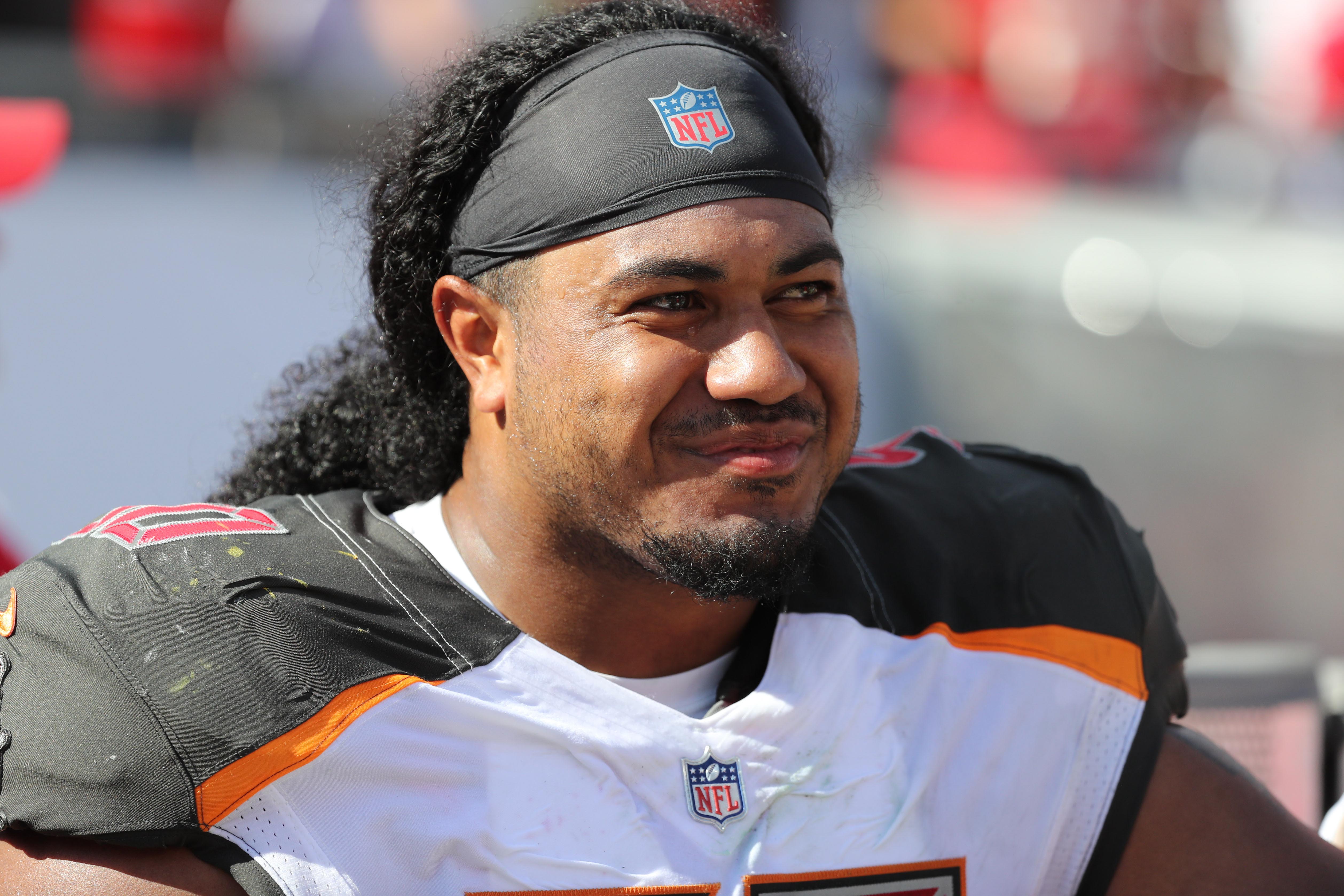 To be an elite nose tackle in today's NFL, one needs to show they can be a factor on passing downs. Otherwise, one simply won't play enough to have a huge impact overall. Vita Vea weighs in at almost 350 pounds, but he had 56 total pressures last season and actually earned a better pass-rush grade than he did against the run. That ability to cause disruption in all facets of the game means the Bucs can keep him on the field all the time (749 snaps in 2019).
He needs only a small step forward in his consistency and baseline of play for him to join the elite players at his position — and to perhaps be seen as the best nose tackle in football.
Given his lofty draft selection back in 2015, Leonard Williams has become something of a disappointment, but he remains a good player. He has never become an impact pass-rusher, which limits how good he can be at this level, earning PFF grades in the 60.0s in four of his five NFL seasons and never topping 55 total pressures. His work against the run has been solid, but even that peaked in his first two seasons and has dropped off since.
Williams is still young and has huge athletic gifts, but he needs to realize his potential to be ranked higher in comparison to some of the game's best.
At this point in his career, Ndamukong Suh is the old warhorse of interior defenders — but one who is still going strong and providing value to his team as a plus player. His days of being a dominant force may be over, yet we are only a season removed from him earning an 80.0 overall PFF grade and registering 57 total pressures, including nine across three playoff games.
2019 was a notable step back for Suh, and at 33, it may be that his decline is a sharper one than this ranking suggests. However, if Suh can halt the slide just a little, he can still make a significant impact for the Bucs.
Even by Sheldon Richardson's underachieving standards, 2019 was something of a disappointment. We saw only one truly dominant game from him, and like the rest of the Browns, we were left wanting more. Richardson has always flashed the ability to be so much more in the NFL, but even 80% of what he is capable of is still an impact force along the defensive line, particularly in the games where he does show up in full force and put that potential on display.
Richardson has the quickness, strength and moves to be a major factor for the Browns. Perhaps, he will benefit from the expected improvement from the entire team in 2020.
Injury has derailed Sheldon Rankins' development, but his career before 2019 had shown a player steadily progressing into a major force along the defensive line. His overall PFF grade had jumped from 53.5 as a rookie to 69.1 in Year 2 and then 78.8 in Year 3. Another step forward would have seen him become one of the most destructive players at his position.
Instead, his health hampered that trajectory, and the player we saw between injuries just wasn't the same. If Rankins is fully healthy in 2020, he could remind us all what was once so promising about his game.
Dexter Lawrence became something of a litmus test for where your opinion stood on New York Giants general manager Dave Gettleman when he was drafted in the first round last year. A 342-pound nose tackle in the most pass-happy era the NFL has ever seen seemed to many like a poor allocation of resources, but Lawrence showed as a rookie that he could justify that selection.
He graded at least better than average in every facet of the game that PFF measures, and while pass rushing was his weakest area, he still registered 30 total pressures and showed he could become something legitimate in that area. If we separate Lawrence the player from Lawrence the maverick draft pick, he deserves real respect as a quality player already.
One of the least-heralded names on this list, Shelby Harris has been a consistently impressive performer for the Broncos over his entire career. 2019 hurt his stock slightly — in a massively expanded role (snaps jumped from 391 to 636 as he became a "full-time" player), his grade took a significant step back. But even considering that, he was still good. In 2018, he registered an overall grade of 90.0 as a situational player.
As a full-time starter, he wasn't able to maintain quite that level of play. Yet, he still showed he was well worth starting, having entered the league as an unheralded seventh-round draft pick.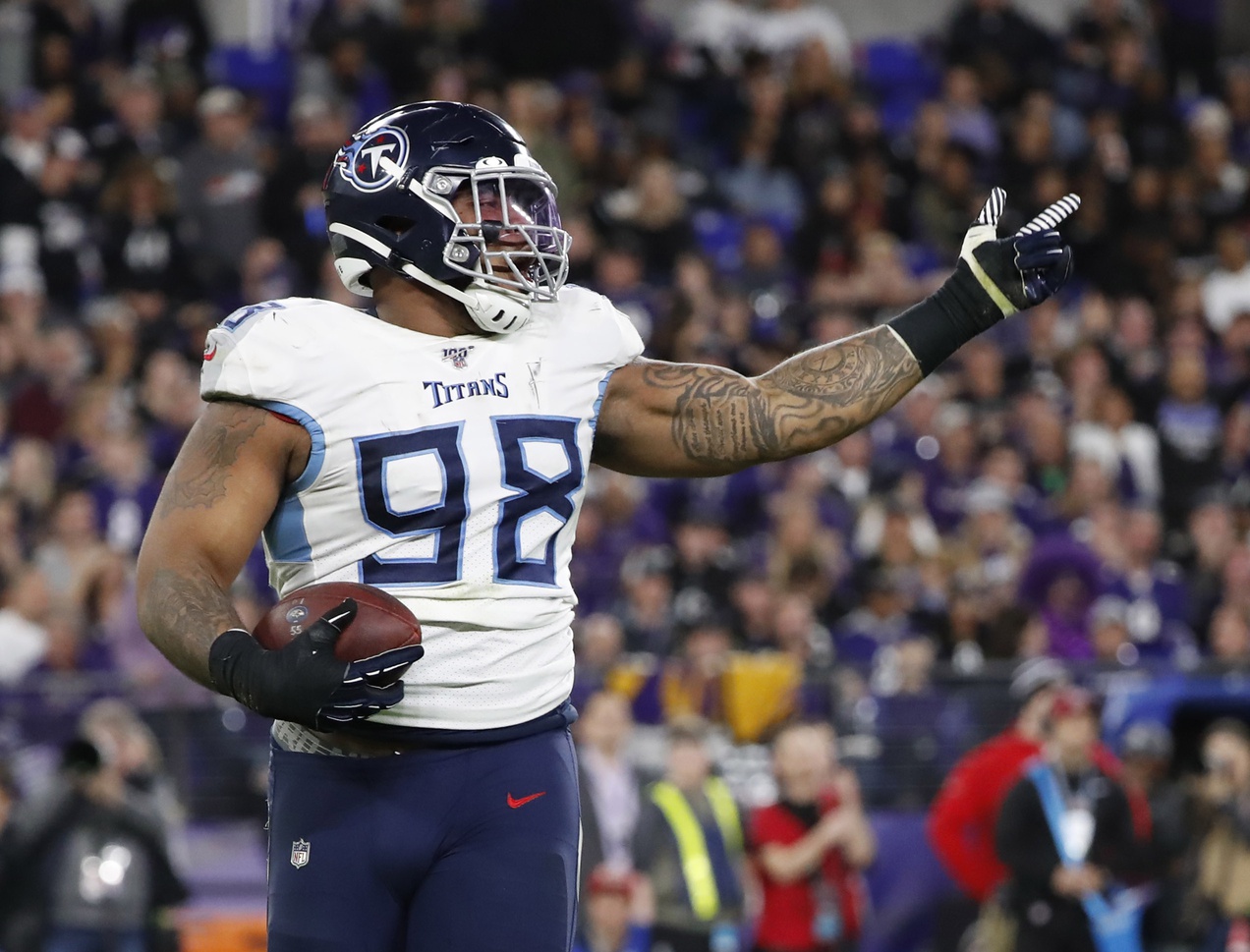 When Jeffery Simmons played his first NFL game after a speedy recovery from an injury, he earned a 90.8 PFF game grade. It looked like the first-round talent would be one of the most dominant linemen in the league right out of the gate. He never threatened that grade again over the rest of the season, but the fact he was still working his way back to 100% health shouldn't be underestimated. Simmons in Year 2 has sky-high potential and could vault up this list if he can rediscover that performance he showed in his first game, albeit a game that came against a bad Chargers offensive line.
Simmons has all the tools needed to become a dominant force, but as of now, three of his 13 career pressures came in that one game, and he had just one other performance earn a grade higher than 73.0.
One of the smallest interior linemen in the league, Maurice Hurst has, nevertheless, been an impressive pass-rusher through two seasons. He demonstrated significant growth from Years 1 to 2. He had 38 total pressures in 2019 on 355 pass-rushing snaps, earning him a 77.8 PFF grade in that facet.
Hurst was dominant as a pass-rushing interior force at the college level, and while it has taken him a little while to adjust to the jump in competition in the NFL, he looks to be on the right track. Hurst may never become an elite NFL player, but he is already solid and is only getting better.
We aren't that far removed from Linval Joseph being arguably the best nose tackle or run defender in the league. However, that player seemed to disappear almost overnight, and his past two seasons haven't been nearly at that level. The Chargers will hope he can bounce back in new surroundings, but Joseph's best days may be behind him, leaving a player who is now more solid than outstanding.
As a pass-rusher, Joseph was never dominant. In the past two years, he has notched just 18 total pressures, almost exactly half of what he used to average. His run defense has also tailed off, and he managed just 26 defensive stops — 15 fewer than the 2017 season in which he had 41 as part of a performance that earned him a 90.4 PFF grade.