The 2020 NFL regular season is over, as is the first round of the playoffs. As we wrap up what is now the best weekend on the football calendar, it's time to take a look at one of the more vexing sets of transactions that occur before free agency — the acquisition of new head coaches.
There are six vacancies this year, due in large part to the fact that an abundance of 10-win teams playing this past weekend means a number of other squads spent the year being beaten up on. There are some reports that a seventh position will open up in Philly.
Let's go through each of the vacancies and rank them by how attractive they should be viewed around the league, using PFF data. Then, we'll go through some of the candidates who are being discussed and talk about their fitness for these positions. 
NFL teams cycle through personnel on the regular, and while mistakes (read: noise) are inevitable, they're not irreducible. Hopefully, as the league continues to get smarter and smarter, we'll see hires become increasingly so.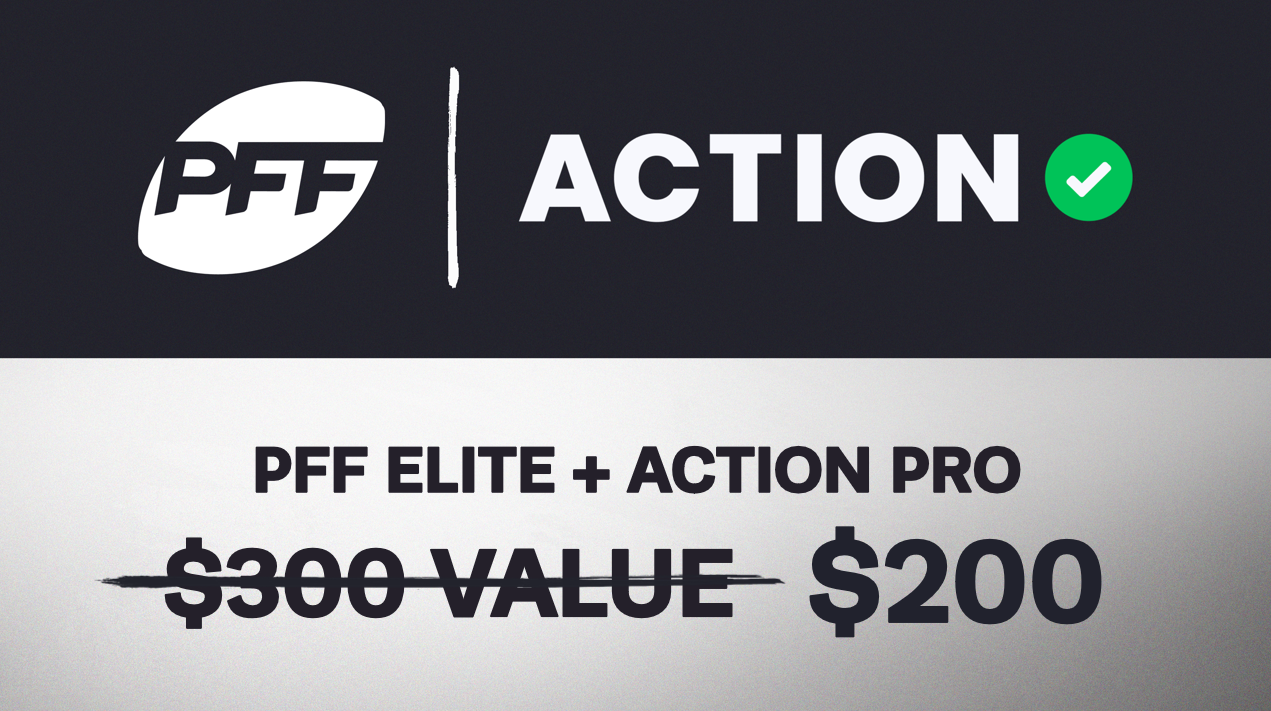 Vacancies
Record: 1-15
Rating: 32nd in PFF Elo
Highest Pick in April: 1st
Cap Space (per OTC): $74 million (1st)
The Jaguars' roster generated the lowest wins above replacement figure among all teams in 2020 (1.74), but the cupboard is not bare, with young players such as C.J. Henderson (0.13 WAR in 2020), Laviska Shenault Jr. (0.15), D.J. Chark Jr. (0.26) and Josh Allen (0.06) to go with veterans such as Joe Schobert (0.14) and Myles Jack (0.31). With the top pick in the draft, another first-rounder from Los Angeles (Jalen Ramsey) and a second-rounder from Minnesota (Yannick Ngakoue), this is a very good chance for someone to come in and build a team in their own image.
Record: 7-9
Rating: 26th in PFF Elo
Highest Pick in April: 13th
Cap Space (per OTC): $29 million (9th)
The Chargers appear to have hit on a quarterback with 2020 sixth overall pick Justin Herbert, who averaged 7.3 yards per pass attempt (17th) and threw 31 touchdowns (10th). They have a great weapon on the outside for him in Keenan Allen, who recently signed an extension, and a defense full of great players — such as Joey Bosa and Casey Hayward Jr.
Los Angeles' four-game winning streak to finish the season was regrettable given how the franchise is now picking outside of the top 10, as would be losing Shane Steichen — the highest-rated play caller in our offensive play caller ratings in 2020. The Chargers have retained their coordinators during head-coaching changes before, and keeping Steichen would add to the appeal of this job.
Record: 2-14
Rating: 30th in PFF Elo
Highest Pick in April: 2nd
Cap Space (per OTC): $71 million (2nd)
On one hand, the Jets haven't been good in forever, and the scrutiny of being a head coach in The Big Apple might deter some. On the other hand, they have the second overall pick, a second-year left tackle in Mekhi Becton who showed a lot of promise and two additional first-round picks from the Seahawks in the Jamal Adams trade. 
Couple this with the second-most cap space in an offseason where many teams will be scrambling to get under a reduced number, and the Jets are quietly a very appealing landing spot.
Record: 4-12
Rating: 17th in PFF Elo
Highest Pick in April: 4th
Cap Space (per OTC): –$24 million (30th)
Given the lack of salary cap space and the relative inability to cut players to get under the reduced number, I stewed over whether to rank the Falcons lower on the list. That said, they have some really valuable players at important spots in Matt Ryan, Calvin Ridley, Julio Jones, Deion Jones, Grady Jarrett and A.J. Terrell, and a draft pick that might end up being a quarterback for them or for somebody else via a trade.
The right offensive mind and some hits in the draft — similar to 2016 — could quickly transform the team back into a contender. 
Record: 5-11
Rating: 31st in PFF Elo
Highest Pick in April: 7th
Cap Space (per OTC): $12 million (18th)
While many of us liked the Lions going into the season, their glaring weakness at head coach ultimately left us disappointed, as they finished in last place in the NFC North for the third straight year under Matt Patricia.
Fast forward to this offseason. Star receiver Kenny Golladay is a free agent, third-overall pick Jeffrey Okudah was the least valuable cornerback in all of football and questions remain about whether Matthew Stafford will continue to play for the team that selected him first overall in 2009. While having positive cap space is a plus, having a draft pick that is not in the range to land one of the top quarterbacks puts Detroit behind Atlanta in these rankings.
Record: 4-12
Rating: 28th in PFF Elo
Highest Pick in April: no first-round pick
Cap Space (per OTC): –$18 million (26th)
Deshaun Watson was the third-most valuable player in football, while the Texans — despite a 4-12 record — played more like a 7-9 team fundamentally. Houston ranked first in yards per play on offense, and Tim Kelly was a plus as an offensive coordinator during his first year at the helm.
That said, the franchise is without a first-round pick again, has a ton of money tied up at the two inside linebacker positions and can't cover anyone on the back end of the defense. Couple this with the fact that Watson very well might want out and that they have no cap space, and this position is only attractive because it is an NFL head-coaching job.
Candidates 
A former second-round pick by the Chargers, Bienemy has been an assistant in the NFL for quite some time. He has overseen the development of league MVPs under his tutelage, from Adrian Peterson in Minnesota to Patrick Mahomes in Kansas City.
He's never been the primary play caller for the Chiefs — a job that Andy Reid has mostly held down — but that hasn't kept other Reid assistants such as Brad Childress, Doug Pederson and Matt Nagy from producing 12-win seasons as head coaches after leaving Reid.
After years of being overlooked, he's finally being considered a top candidate, and his exclusion from consideration for the Houston job has already drawn the ire of superstar quarterback Deshaun Watson.
We've often confessed our appreciation for Joe Brady. After taking a wildly average LSU offense in 2018 to the national championship in 2019, he finished the 2020 regular season with the third-highest offensive play caller rating.
Brady directed an offense with Teddy Bridgewater and P.J. Walker at quarterback to the league's 17th-best yards per play mark, keeping them within one score in eight of their 11 losses. He doesn't have any head-coaching experience, which is an obvious issue, but other up-and-coming coaches have been able to come out of the gate without said experience, as well. His star will only get brighter, so look for a team to snatch him up this round.
Note to NFL teams in need of an HC:

Hire Joe Brady pic.twitter.com/wdoD8YXEmh

— PFF (@PFF) January 2, 2021
Despite a season full of injuries and COVID-19 issues, the 49ers allowed only 5.0 yards per play on defense — good for fourth in the NFL. This earned Saleh the highest mark in our defensive play caller ratings.
There were some questions about how he handled the fourth quarter of Super Bowl LIV, but aside from surrendering a lead to one of the best quarterbacks to enter the league since the merger, he's done a great job developing young talent — Fred Warner, Nick Bosa, Arik Armstead and DeForest Buckner, among others — while assimilating newcomers such as Richard Sherman. 
While defensive-minded coaches are not necessarily positive expected value long-term due to instability on the offensive side of the ball vis-à-vis the play caller, Saleh deserves an opportunity to lead a team. Will it be Detroit?
Eberflus has already turned down a chance to interview for the Texans job, a team he is 5-2 against during his time coordinating the Indianapolis Colts' defense.
After leading a good, not great, bend-but-don't-break defense during his first two years as a coordinator, Eberflus' group largely carried the Colts to their 11-5 record, earning the eighth-best opponent-adjusted grade from us.
The Colts have a great analytical culture under Frank Reich and Chris Ballard, and if any of that has rubbed off on Eberflus, this could be a great hire.
Kelly, who was interviewed by his current team last week, oversaw an offense that was categorically not the reason why Houston won just four games in 2020. The Texans ranked first in yards per play in 2020, with quarterback Deshaun Watson earning over 3.3 wins above replacement in what was his best season — a campaign he played significant parts of without DeAndre Hopkins, Will Fuller V or Kenny Stills. 
Given the Texans' dysfunction, I'm not sure continuity is what the anecdote is right now, but Kelly, like Watson, is something good about the team. And if keeping him makes Watson happy, it might be a good idea.
While the Ravens' offense regressed some from what was a historic 2019 season, much of said regression can be attributed to losing three parts of the league's most valuable offensive line and an injury to Lamar Jackson.
In fact, Roman fell only from the fourth-best play caller in our rankings in 2019 to fifth in 2020, with his team putting up over 385 yards in each of its final five games — all wins. There has to be some concern over what transpired in San Francisco vis-à-vis Colin Kaepernick's regression and the lack of quarterbacks with his or Jackson's talents freely available, but Roman has earned the opportunity to be considered.
Bowles has been a head coach twice, once in an interim role with the Dolphins and once for the Jets, where he compiled a 24-40 record. The former Washington and San Francisco safety has been one of the best defensive play callers in the league since rejoining Bruce Arians in Tampa.
Rebuilding a Tampa defense that was one of the worst in the league when he got there into one of the best, starting from back to front, has been very impressive. Obvious questions remain about his acumen as a head coach, but given how well he's done in each spot sans New York, he's probably good for another opportunity.
Smith has been in command of the Tennessee Titans' offense the past two years, wherein they have finished fourth in yards per play in both campaigns. Ryan Tannehill, after having fallen out of favor with Miami, has been one of the most efficient passers in the NFL over the past two years, averaging 9.7 and 13.5 yards per play-action pass attempt in those seasons.
Many will point to Derrick Henry's two league-leading seasons on the ground as another positive, while skeptics will point toward prehistorical run/pass ratios as evidence of a flaw in his approach.
Smith has a Shanahan-like ceiling as a head coach and also calls plays, but he has a pretty low floor if he's not endowed with the talent he has in Tennessee. 
After rescinding his acceptance of the Indianapolis head coaching position prior to the 2018 season, McDaniels has fallen each year in our offensive play caller rankings, down to 30th in the NFL in 2020.
Without Tom Brady in 2020, the Patriots' offense finished 23rd in yards per play and 23rd in net adjusted yards per passing play. In his prior life as a head coach who called plays for the Broncos, McDaniels finished 17th and 30th in our rankings, leading to an early dismissal.
It will be interesting to see what people are interested in, given McDaniels' history and that of most other Bill Belichick disciples when they leave the nest.
Urban Meyer
Meyer has been rumored to be a frontrunner for the Jaguars job after two years off following a stellar run as the head coach of Ohio State. During the PFF College era (2014-present) Meyer's Buckeyes earned the fourth-most wins above average, trailing only Alabama, Clemson and Oklahoma.
That said, they earned the country's second-most wins above average after he left in 2019, and his ability as a recruiter (he was the third-best by 247Sports' metrics) will be less relevant in the NFL. I'm a bit skeptical about this one.
Garrett, the former head coach of the Dallas Cowboys, struggled this year in his return to the offensive coordinator role for the Giants, failing to earn an offensive play caller rating in the top half of the league.
He was 18 games over .500 during the regular season in his 10 seasons with the Cowboys, although there are legitimate questions about whether he got the most out of a team that had some of the NFL's best talent during his time — including ranking first in yards per play offensively in his final year when Dallas went 8-8.