Black Monday came and went without too much in the way of fireworks. When the dust settled, only one new general manager job was made available, as the Broncos announced John Elway would be ceding control of the roster for a different position in the organization.
That leaves seven open positions now available after Washington said it intends to hire a general manager this season after going without one in 2020. Let's look at the prospects of each and rank them from most to least attractive for new candidates.
Note: Cap space numbers are from OverTheCap.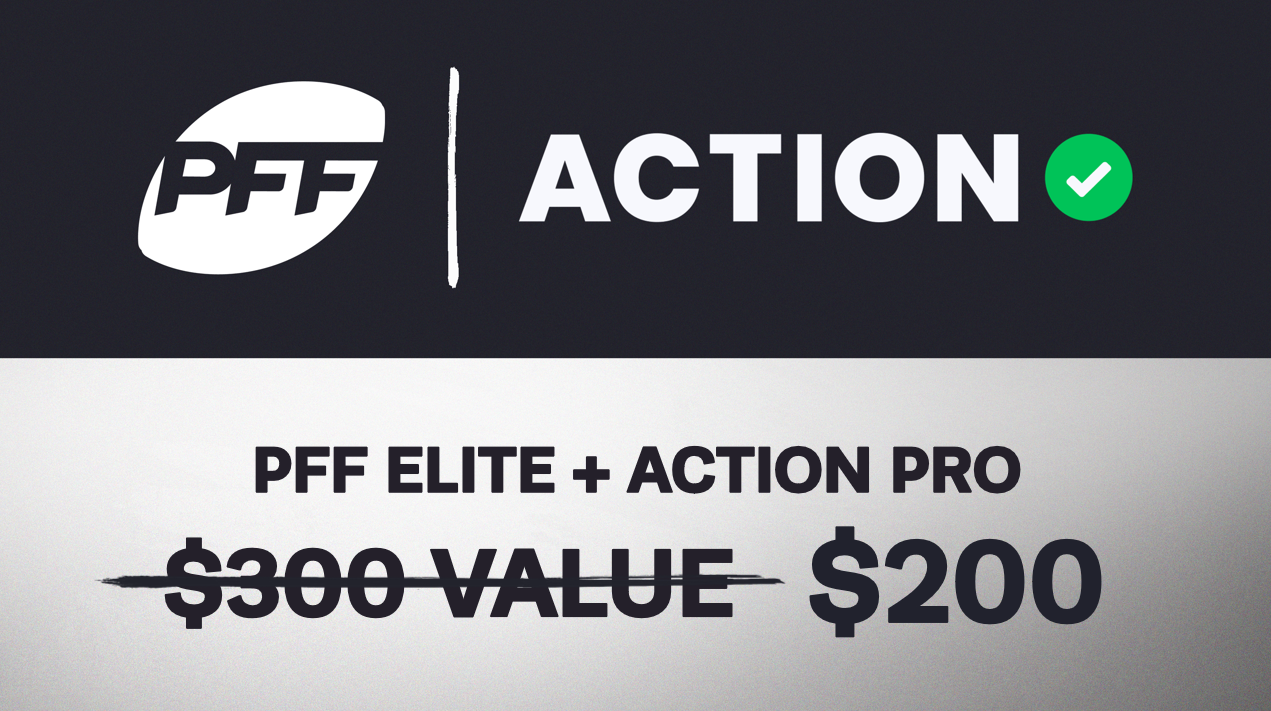 Projected 2021 Cap Space: $77.6 million (1st)
Key Free Agents: LT Cam Robinson, WR Dede Westbrook, DT Abry Jones, CB D.J. Hayden
Blue-Chip Players: LB Myles Jack, C Brandon Linder
It's abundantly clear why Jacksonville is number one: Trevor Lawrence. Any new general manager will be like a kid in a candy store with not only the most cap space in the NFL but also additional first- (from the Rams) and second-round (from the Vikings) picks this season.
This is almost the same setup John Dorsey had when coming to Cleveland, except Jaguars owner Shad Khan said he'll still have oversight — which is likely to stop some of the reckless overspending we saw from Dorsey when he had all those assets.
There's obviously still some uncertainty and a lot of holes to fill on the roster, but any talent evaluator with an ounce of confidence would kill to be in charge of this team at the moment.
Projected 2021 Cap Space: -$24.4 million (30th)
Key Free Agents: C Alex Mack, S Keanu Neal, S Damontae Kazee
Blue-Chip Players: WR Julio Jones, WR Calvin Ridley, QB Matt Ryan, DT Grady Jarrett, LB Deion Jones
This situation is on the opposite end of the spectrum from the Jaguars. The new general manager won't be able to fill holes in free agency, and who knows how long Matt Ryan will be under center for. At the same time, this team isn't far off from competing for Super Bowls.
There's already a roster filled with impact starters in place, and the Falcons own the No. 4 overall pick. They simply need to smooth out the massive issues at certain positions (cornerback, edge, interior offensive line). If they aren't going to take their quarterback of the future at No. 4, the Falcons are likely best served trading back for a haul because this roster is multiple competent players away — not one elite player away.
Projected 2021 Cap Space: $16.2 million (18th)
Key Free Agents: RT Taylor Moton, LT Russell Okung, LG Chris Reed, RG John Miller, WR Curtis Samuel, CB Rasul Douglas, CB Corn Elder
Blue-Chip Players: Edge Brian Burns, RB Christian McCaffrey, WR D.J. Moore
The Panthers are in a bit of a no man's land at quarterback after Teddy Bridgewater (66.0 overall grade) was ultimately benched in Week 17. With him on the books for $23 million and the Panthers drafting only at No. 8, they have a difficult decision about what to do at the position going forward.
If a new general manager can figure that out, though, they have a roster chock full of young talent. Two of the blue-chippers above are on rookie deals, and rookie defensive tackle Derrick Brown, as well as safety Jeremy Chinn, could be joining them shortly.
There's also considerable fat that can be trimmed from this roster in underperforming vets, such as Matt Paradis and Kawann Short. If they hit on another top-10 pick this spring, the Panthers will be well on their way to competing for the NFC South in short order.
Projected 2021 Cap Space: -$15.3 million (26th)
Key Free Agents: WR Will Fuller V, CB Vernon Hargreaves III, CB Gareon Conley
Blue-Chip Players: QB Deshaun Watson, LT Laremy Tunsil
The Texans' general manager job has what every team in the NFL is looking for: a franchise quarterback. They just don't have many other pieces or any way of acquiring them for at least another year. Houston doesn't own a pick until the third round this year, and the only players the team can cut who will give them $10 million-plus in cap space are Brandin Cooks and J.J. Watt — the Texans' two highest-graded players after Watson this season.
It's a roster that has been decimated by a complete lack of young, cheap talent walking through the doors. Pretty much every quality starter on this roster is already on their second contract. I hope that any general manager who takes this job has a lot of hobbies, as they won't be able to do much to improve this roster for a while.
Projected 2021 Cap Space: $47.2 million (5th)
Key Free Agents: RG Brandon Scherff, CB Ronald Darby, Edge Ryan Kerrigan, LB Reuben Foster
Blue-Chip Players: Edge Chase Young, WR Terry McLaurin, DI Jonathan Allen
Washington's quick rebound after Alex Smith's injury left them in cap hell should be applauded. They've drafted very well of late and could have players on their rookie contracts, such as edge defender Montez Sweat and running back Antonio Gibson, joining that blue-chip tier soon enough. That's why they have so much projected cap space in 2021 — and can create a lot more if they part ways with Smith — yet still made the playoffs.
The problem is that with pick No. 19 at best in 2021, Washington falls squarely in the purgatory of desperately needing a quarterback yet having a roster that's too good to end up where you can find one in the draft. While I'm all for taking as many shots on the position as possible, picking in the teens — as they did with Dwayne Haskins — means all the quarterback talent that gets there has been thoroughly picked through.
I'd expect the team's next general manager to be a serious player in the free agent market for a quarterback.
Projected 2021 Cap Space: $19.6 million (15th)
Key Free Agents: S Justin Simmons, LB Alexander Johnson (RFA), WR Tim Patrick (RFA), DT Shelby Harris
Blue-Chip Players: LT Garett Bolles, Edge Von Miller
With middling cap space, an average roster, only the eighth overall pick, two of their best defensive players hitting free agency, a roller-coaster young quarterback and a division home to Patrick Mahomes, the Broncos' new general manager is going to have their work cut out for them to start competing for championships again.
On the bright side, this team has the pieces to get it done offensively. It features one of the fastest receiver groups in the NFL, and first-round pick Jerry Jeudy was as advertised as a rookie — outside of his drop issues — with 856 yards.
Ultimately, the success or failure of any new Denver general manager will come down to their handling of the quarterback position. That was John Elway's downfall, as he infamously botched his handling of the position after Peyton Manning retired. The Broncos can't afford more of the same.
Projected 2021 Cap Space: $12.2 million (19th)
Key Free Agents: WR Kenny Golladay, WR Marvin Jones, WR Danny Amendola, Edge Romeo Okwara, S Duron Harmon, Edge Everson Griffen
Blue-Chip Players: LT Taylor Decker, C Frank Ragnow
The Lions' blue-chip list pretty much says it all. Any general manager taking over this roster has very few building blocks to work with. The team's past three draft classes have produced a grand total of one quality starter so far (Frank Ragnow), and he plays one of the least valuable positions in the NFL. The Lions don't have a ton of cap space, either, so it's easy to see why the general manager job will be a grind for whomever takes over.
The tough decisions don't stop there, though, as they'll also have to navigate exactly what to do with quarterback Matthew Stafford. The Lions' starting quarterback for the past decade-plus hasn't publicly said he wants out but is quite obviously exasperated with the state of the franchise. A full reset may be in order, and trading the 32-year-old Stafford to the highest bidder may have to be any new general manager's first order of business.