Yesterday, we presented PFF's top candidates for NFL Offensive Rookie of the Year, and it's now time to turn our attention to the defensive side of the ball. We'll consider the situation each rookie landed in, as well as how we evaluated them as prospects. Here are PFF's top candidates for NFL Defensive Rookie of the Year.
[Editor's note: Subscribe to PFF ELITE today to gain access to PFF's Premium Stats and new Player Grades experience in addition to the 2020 NFL Draft Guide, 2020 Fantasy Rookie Scouting Report, PFF Greenline, all of PFF's premium article content and more.]
Considering Young is the best non-quarterback prospect we have ever seen — even above Myles Garrett, Nick Bosa and Joey Bosa — it's pretty clear he is the favorite for Defensive Rookie of the Year. He shattered the PFF pass-rush grade record in 2019 by posting a 96.4 on such plays and was a playmaker with 25 combined sacks and hits and six forced fumbles. PFF lead draft analyst Mike Renner went as far as calling him a future Hall of Famer, something he only said one other time about a prospect (Quenton Nelson).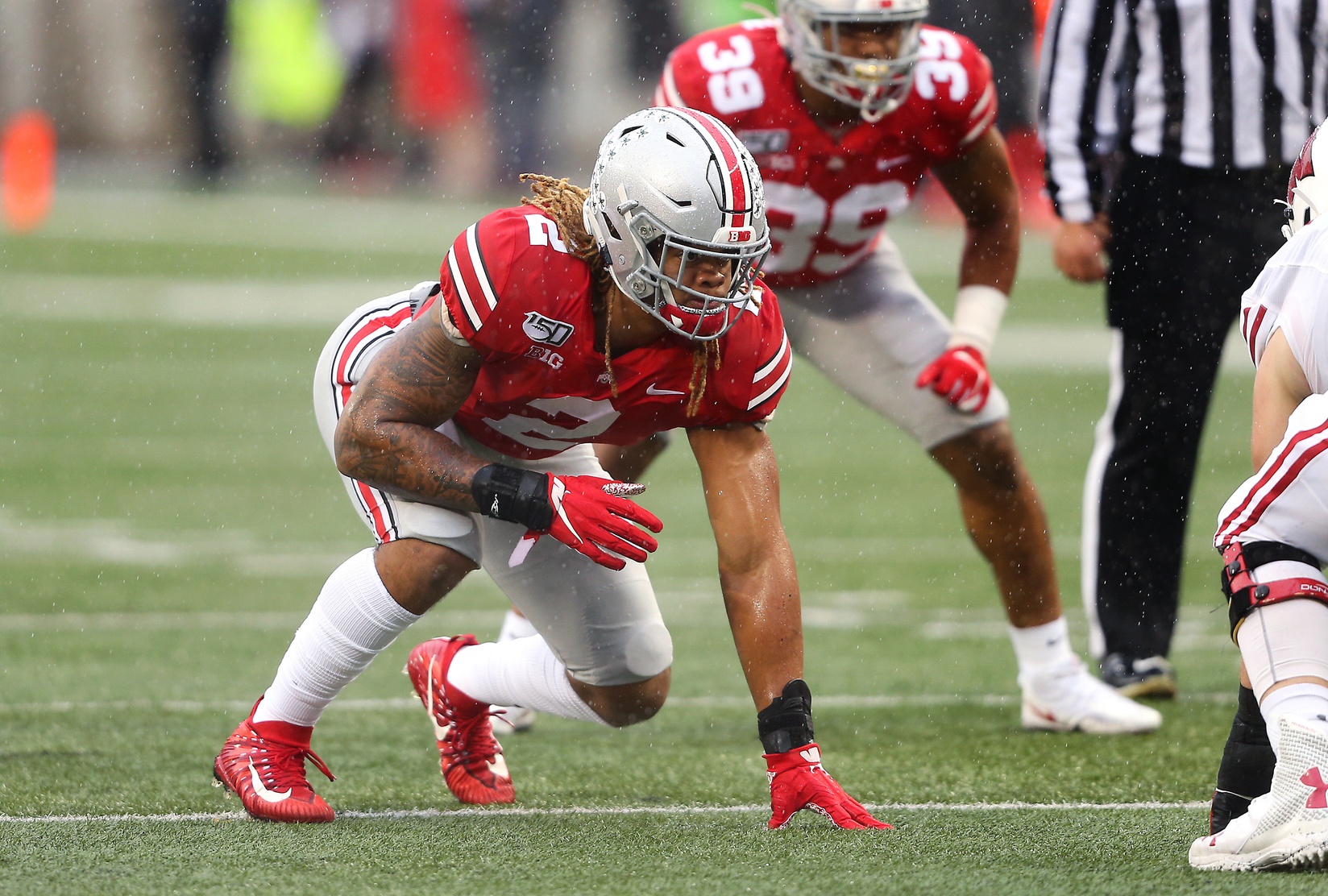 Cardinals defensive coordinator Vance Joseph said Simmons won't be playing as much in the secondary, but that the team plans to use him in a "similar all-encompassing role" if he proves he can handle it in the NFL. Regardless of whether Simmons plays a majority of his snaps at off-ball linebacker or all over the field like he did at Clemson, Simmons is a top candidate for DROY with his proven success at any position in any role.
He was one of just three FBS players to record at least 100 snaps on the defensive line, in the slot, in the box and at free safety, and he was the only one of the three to have any kind of success, earning an overall grade of 88.5. Among all college off-ball linebackers and safeties last year, Simmons was the only one to own 80.0-plus grades against the run, as a pass-rusher, as a tackler and in coverage.
Queen's speed, explosiveness and overall athleticism is off the charts and exactly what the Ravens needed in their defense. He'll have a large role right away in Baltimore, and his athleticism will make an impact immediately as a blitzing weapon. Mix in his top-notch coverage ability and you've got yourself a prime DROY candidate.
After being named a starter on LSU's defense in Week 4 of this past season, Queen went on to produce a PFF coverage grade that was the seventh-best in the FBS. Overall, he allowed just half a yard per coverage snap. Doing that in the SEC is incredibly impressive.
Okudah could have plugged into any scheme in the NFL and had success, but he went to his perfect fit in Matt Patricia's man-heavy defense that will need him to contribute right away. You won't see Okudah come away with a high number of interceptions in that scheme, which could ultimately prevent him from winning this award, but he has shut-down ability that shouldn't be ignored.
Okudah is the Michelangelo's David of cornerbacks at 6-foot-1 with over 32-inch arms and having cracked the 96th percentile in the 10-yard split, vertical jump and broad jump at the NFL Scouting Combine. These traits shined as Okudah became a shutdown corner in press coverage at Ohio State. He allowed less than half a yard per coverage snap in press and wasn't responsible for a single explosive play allowed. For perspective, the next-best mark in the draft class was a quarter of a yard above him, and Okudah was the only one in the group to not allow multiple explosive plays on such reps. If he locks down NFL receivers in similar fashion, it would be hard not to give him the award.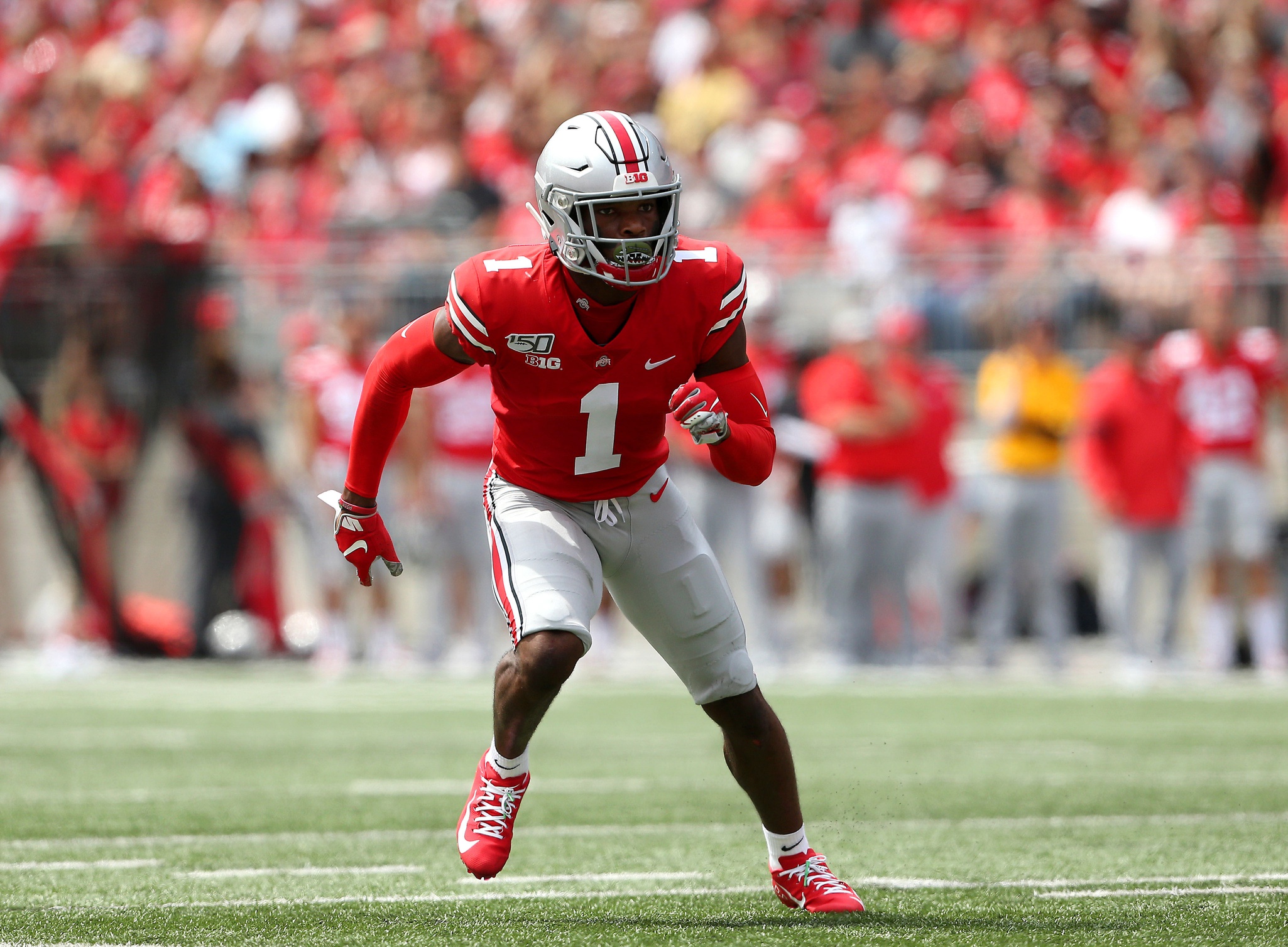 Javon Kinlaw is joining one of the best pass-rush units in the entire NFL in San Francisco. If he develops his repertoire of pass-rushing  moves, he has the chance to put up outlier-type numbers for a rookie interior defensive lineman. At the NFL Scouting Combine, I asked Kinlaw how he felt about plugging into different defensive schemes, and he seemed very comfortable. He really just needs the right coaching:
"I haven't really scratched the surface with my pass-rush. A lot of the times, I'll just be out there bull-rushing — just walking guys back. So, I feel like once I get the right coaching, the sky's the limit."
Even with a lack of pass-rush moves, Kinlaw wrecked opposing offensive linemen at South Carolina. He posted a 90.7 pass-rush grade in 2019, which was third in the FBS, while recording the highest win rate at 18.8% — and he did that while playing a third of his reps at nose tackle.
Missed tackles be damned, Delpit's coverage ability is NFL-ready and could lead to ball production that is too good to ignore for DROY. With his length and short-area quickness, Delpit was a playmaker at LSU. He produced 27 combined interceptions and forced incompletions during his three years as a Tiger, which tied for the most in college football. If that translates to the NFL on Cleveland's defense in 2020, it will be more than enough to look beyond his tackling issues.
We all know "Mr. Versatile" to be Isaiah Simmons, but McKinney should be associated with that title as well. There have been only five safeties to play over 450 snaps in the box, slot and at free safety over the past two years, and only one of those five produced 70.0-plus grades at all three of those alignments — Xavier McKinney. He was effective against the run, as a pass-rusher and in coverage, producing grades above 79.0 in all of those facets in each of the last two seasons.
McKinney was a playmaker at Alabama in his versatile role, combining for 22 interceptions, pass breakups and forced fumbles. That type of playmaking for the New York Giants in 2020 would garner a lot of DROY attention.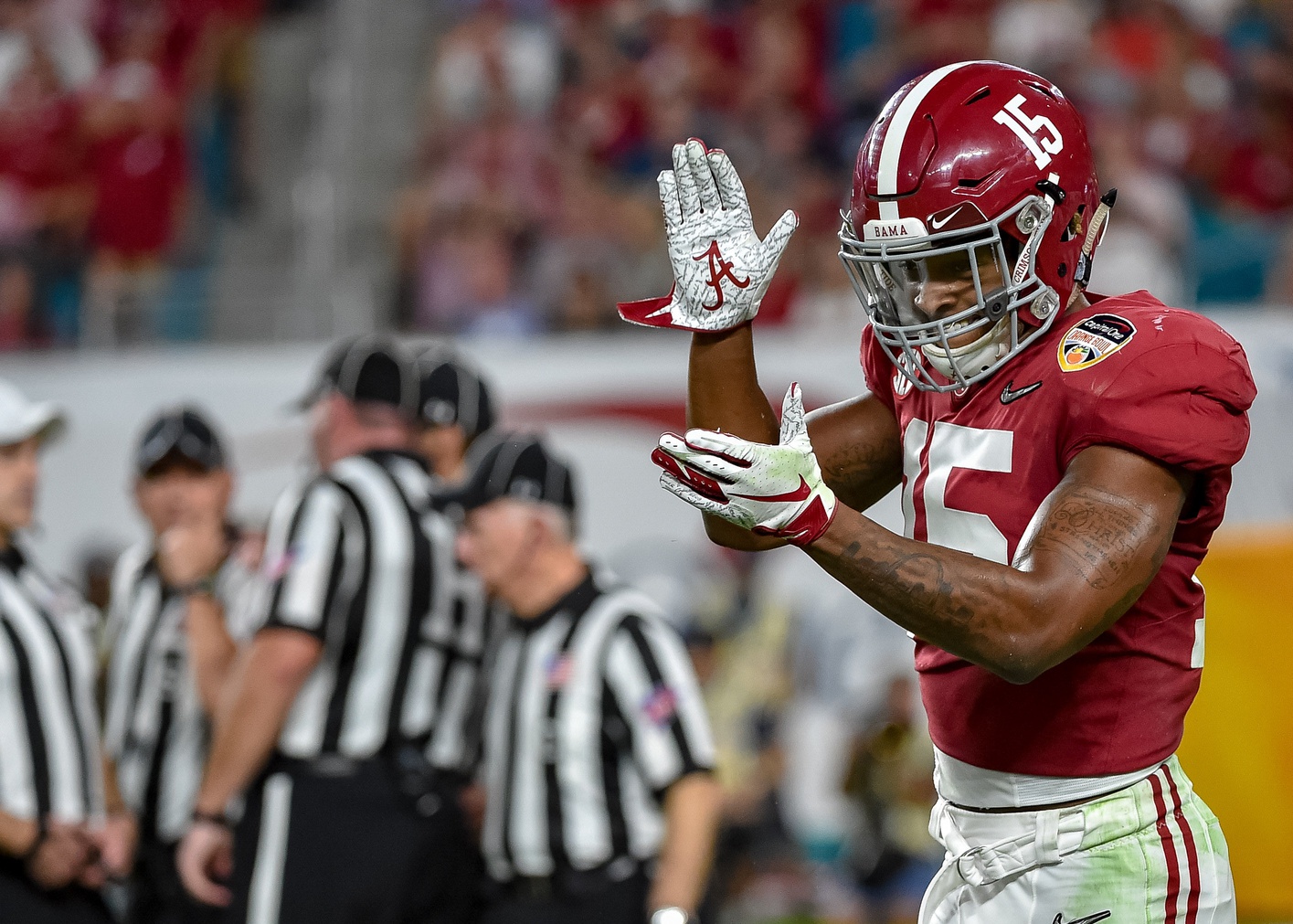 With his elite ball skills, clear ability to read route concepts and sharp instincts, Winfield was a playmaker for the Golden Gophers in 2019, recording seven interceptions, two forced incompletions and two forced fumbles. Rarely was he caught off guard in coverage, either, with only 11 catches allowed all year. Throw in the fact he's a heat-seeking missile as a tackler — like his father who played cornerback in the NFL earlier this century — and Winfield could bring the DROY home to Tampa Bay.
With the Bears cutting Prince Amukamara this offseason, Johnson is likely to start opposite Kyle Fuller on the outside and could have incredible ball production in this diverse Chicago scheme. Johnson is one of the most instinctive cornerbacks in this draft class with great physicality and ball-tracking skills, which landed him 24th on the PFF big board. In other words, you're not going to expose this man downfield — he'll likely expose you.
On 58 targets of 10 or more yards downfield the past two seasons, Johnson made more plays on the ball (16) than catches allowed (14). He actually forced tight coverage on 83% of those targets, which was the second-highest rate in the country.
The Chargers had a huge need at the linebacker position and gave up their second and third round picks to trade up for Murray. He will be on the field as much as possible, leading to a high tackle number. Murray has sideline-to-sideline range and is incredibly explosive. As a result, he had the fourth-most instances of being the first defender to contact since 2018 among Power-5 off-ball linebackers. This isn't something we would advocate for, but if he gets a few interceptions to fall his way, it wouldn't be a surprise to see him high in DROY voting.