With three weeks of NFL action now behind us, it's time to dive into the PFF database to analyze which players have excelled at their respective positions in the 2020 season. We took a look at cornerbacks yesterday; today we'll look at the wide receiver position — specifically, the 10 highest-graded wide receivers in the NFL in regard to PFF receiving grade through Week 3 of the 2020 season.
Note that this top 10 is solely based on 2020 — nothing from past years is taken into account. In addition, this is not a list of wide receivers who we think will continue to produce at a high level. Just because Player A is on this list and Player B is not doesn't mean we would rather take Player A over Player B. Rather, this list is simply meant to show who has played the best through the first three weeks of the 2020 season. 
[Editor's Note: PFF's advanced statistics and player grades are powered by AWS machine learning capabilities.]
Hopkins has been a key cog in Arizona's offense thus far — he is currently on pace to see over 200 targets this season. Hopkins has been the perfect possession receiver for Kyler Murray and the Cardinals, turning that high target share into an NFL-high 21 first downs — only one of those has come on a deep ball of 20-plus yards. His eight broken tackles after the catch — most in the NFL — have helped in that regard.
Hopkins produced a receiving grade above 90.0 in multiple seasons with Houston, but he has never come close to having this great of a start (89.9 receiving grade through Week 3). And we haven't even had to see Hopkins show off his strong play at the catch point or body defensive backs because of how little he has had to face tight coverage. He's been schemed a good deal of open targets, but Hopkins also has generated a step or more of separation on eight of his 12 targets against single coverage. Hopkins has been a game-changer for the Cardinals so far.
Ridley and his route-running chops have been put on full display throughout the first three weeks of the 2020 season. He's handled single coverage with ease, busting off seven explosive plays of 15-plus yards on such reps, which is the most in the NFL. From Shaquill Griffin and Quinton Dunbar in Week 1 to Trevon Diggs in Week 2 to Kyle Fuller and Jaylon Johnson in Week 3, Ridley has been a consistent winner in every matchup against his coverage defender.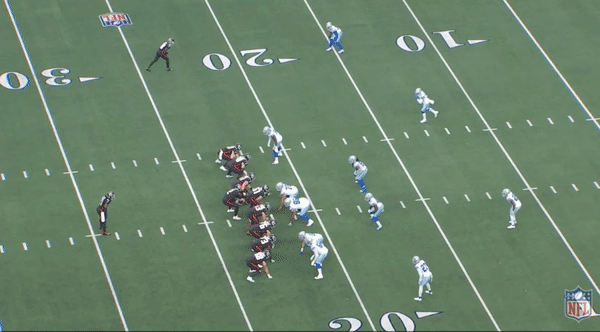 Ridley has been used extensively downfield, particularly on deep outs. On out routes that were 10 or more yards downfield, Ridley has produced an NFL-high 95.9 receiving grade. He's seen nine such targets so far and hauled in seven for 120 yards and a touchdown (all of which lead the NFL).
Rookie wide receiver Justin Jefferson had himself an incredible breakout game last week against the Tennessee Titans, posting a league-high 93.8 PFF grade, which was also the third-best single game grade we have ever recorded by a first-year receiver. We had our concerns throughout the draft process about how Jefferson would handle one-on-one coverage on the outside after seeing nearly all of his production in 2019 stem from finding a hole in zone coverage — so far, so good in that area. Jefferson actually hauled in all four of his targets against single coverage on the outside for first downs, including this impressive contested catch: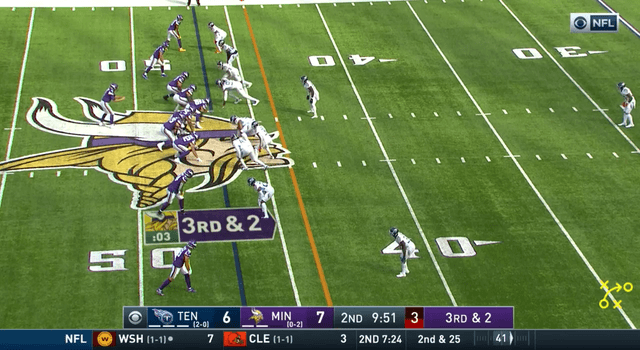 After that near-record rookie performance, Jefferson now leads the NFL in yards per route run at 3.40 — that's four-tenths higher than second. In a wide receiver class that was perhaps the best in NFL Draft history, no one has played better than Jefferson so far.
There hasn't been a better wide receiver against single coverage this season than Thielen. He has produced the highest grade in the NFL on such plays and routinely has gotten open. Of his 14 targets against single coverage, Thielen had at least a step of separation on 10. Thielen's ability to separate paired with a few nice snags on catchable yet inaccurate passes has helped him rank as the highest-graded receiver on targets of 10 or more yards downfield.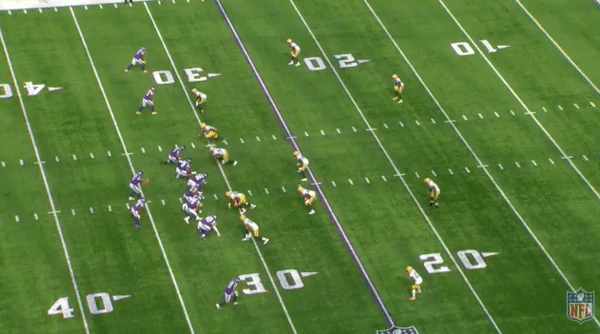 Thielen has done this despite having some of the poorest quarterback play in the league. Just 61.9% of his targets have been deemed catchable, according to PFF's ball-charting process, which ranks 49th of 55 qualifying wide receivers. In addition, three of Thielen's 21 targets have been intercepted, which is tied for the most in the NFL.
Robinson's career has been defined by making the most of really poor quarterback play, and the start of 2020 has been no different. Just over 61% of his targets have been deemed catchable (fifth-worst at the position) and he has the second-most targets in which the quarterback's throw wasn't deemed accurate (14). Yet, he has still been a playmaker and has overcome that to produce the fifth-best receiving grade through Week 3.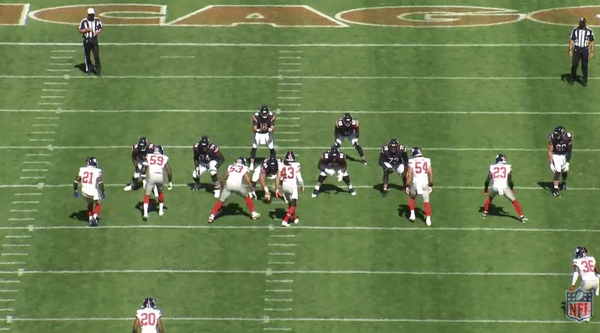 He'll be an interesting player to watch over the next few weeks with Mitchell Trubisky now riding pine and Nick Foles taking over as the starter. Foles' accuracy wasn't much better than Trubisky on Sunday, but historically it has been — and he at least could attack downfield. Time will tell if this quarterback switch can elevate Robinson's play. 
Kupp's best moments so far in 2020 have been due to his playmaking in traffic. Some of his production is thanks to Sean McVay's design, but he's been impactful after the catch. On horizontal lead targets (i.e. those concepts where Jared Goff leads Kupp across the field), Kupp has produced the fourth-best receiving grade and averaged the third-most yards after catch at 7.9 on 12 catches. Of those 12 catches, 10 have picked up a first down or touchdown.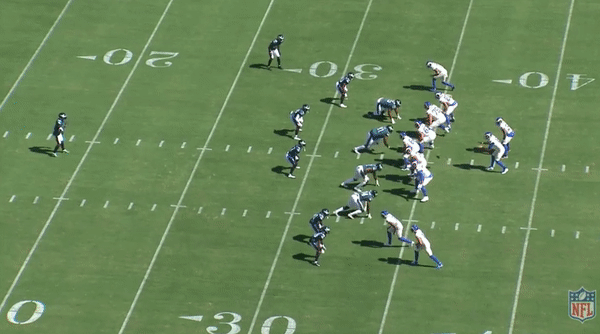 This really isn't too different than any other season of his career, but that's also helped him earn the second-best receiving grade so far in 2020 against single coverage. McVay is dialing up some beautiful concepts and Kupp is executing them to perfection.
Similar to Thielen and Robinson, Allen hasn't had the best quarterback situation this year in L.A. with Tyrod Taylor and Justin Herbert. No wide receiver has seen more inaccurate targets this year than Allen (15). Yet, he has overcome that and caught 10 of them. Allen has been lights-out on shallow targets, producing an 83.0 receiving grade on targets of nine yards or less downfield — third-best in the league. Allen hasn't generated separation against single coverage at an elite level like he has in years past, but he's making the most of his opportunities within this offense.
The big reason why Davis rings in at No. 8 here is how well he has performed against single coverage. His grade on such matchups is the sixth-best in the league, as he has hauled in three of four contested opportunities against single coverage and 10 of 13 altogether for 120 yards and a score. 
Davis' route tree this year really hasn't been diverse — he's seen multiple targets on only three routes — but he has clearly been dominant on those. This is kind of surprising considering the route he has been targeted on the most (crossers) had been his Achilles' heel in the past. He has caught six of eight crossers for 93 yards and a 90.5 receiving grade. In his three years prior, Davis had just 17 catches on 27 crossers en route to a lowly 64.4 receiving grade.
Adams is widely considered as one of the league's best route-runners and his 2020 tape is a full-on validation. Adams has had 13 targets against single coverage so far this season and generated at least a step of separation on 12 — the highest rate in the NFL. He gave rookie corner Jeff Okudah a nice lesson of what life is like against the NFL's best a couple of weeks ago:
Davante Adams' releases are something else, really taught the rook' Jeffrey Okudah a few things on Sunday. pic.twitter.com/S3UdXGt9PS

— Austin Gayle (@PFF_AustinGayle) September 21, 2020
Adams had to miss Week 3 due to a hamstring injury, but he is the second-most productive receiver in regards to yards per route run (3.0). For Aaron Rodgers' sake, let's hope we don't see that injury come back again in 2020.
When targeting McLaurin, Dwayne Haskins has thrown 62.5% of his passes accurately. When targeting anyone else in the offense, Haskins has thrown 42.5% of his passes accurately. Why is that, you ask? Because the guy has consistently been open, whether it's against man or by finding the soft spot in zone. We've seen more of the latter, but when he gets an accurate ball in an open field, he has been dangerous after the catch. 
McLaurin's usage has been a tad different this year, seeing his average depth of target drop over 4 yards as he's been used more on horizontal concepts. On passes where the quarterback is leading the receiver across the field, McLaurin has produced the fifth-best receiving grade in the NFL — he's broken six tackles on nine catches (most in NFL) and has averaged 13.8 yards after catch (most by nearly six yards). He's been a big-time playmaker in traffic so far for Washington.