With three weeks of NFL action now behind us, it's time to dive into the PFF database to analyze which players have excelled at their respective positions in the 2020 season. Today, we'll look at the cornerback position — specifically, the 10 highest-graded cornerbacks in the NFL in regard to PFF coverage grade through Week 3 of the 2020 season.
Editor's note: ELITE subscribers can view player grades, advanced statistics, positional snap counts and more in Premium Stats 2.0. Subscribe today for access.
Note that this top 10 is solely based on 2020 — nothing from the years prior was taken into account. In addition, this is not a list of cornerbacks who we think will continue to produce at a high level. Just because Player A is on this list and Player B is not doesn't mean we would rather take Player A over Player B. Rather, this list is simply meant to show who has played the best through the first three weeks of the 2020 season. And remember, cornerback play is volatile. Enjoy!
Rhodes got off to a bit of a rough start in his first game with the Indianapolis Colts. In Week 1 against Jacksonville, he recorded a 39.3 coverage grade, allowing three catches for 33 yards and one score. On top of that, he was flagged for defensive pass interference in the middle of the third quarter, resulting in a 30-yard gain that set up a Jaguars field goal to tie the game. Rhodes bounced back, though, and had some of the best play of his career in the following two weeks.
On his 48 combined coverage snaps in Weeks 2 and 3, Rhodes allowed just one of six targets in coverage to be caught for 11 yards while recording a pass breakup and two interceptions — he returned one for a touchdown and the other came in the end zone. Indianapolis currently sits at the top spot entering Week 4 in expected points added per pass play allowed, and Rhodes has been an integral part of that. We will see how long this will continue from Rhodes, who has struggled in recent years. Regardless, he has impressed over the past couple of weeks.
Mike Pettine has had the Green Bay Packers' coverage unit operate in a far more diverse scheme than it did in 2019. They are one of five teams so far this year to not run at least 25% of their coverage snaps out of one specific coverage concept. Whether playing press-man or in a zone concept, Alexander has excelled in coverage for the Packers to the tune of top-10 coverage grades in both man and zone coverage. That combines to form an 88.6 coverage grade on the year.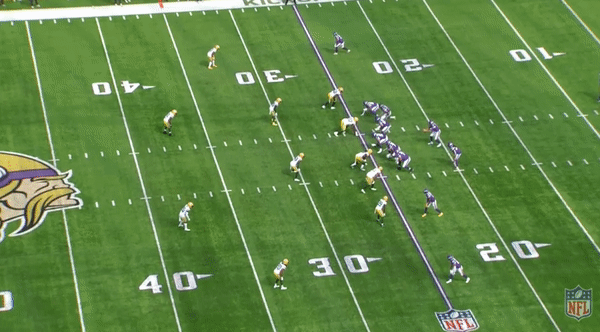 Bradberry gave up a couple of scores in his New York Giants debut in Week 1, but he has been the most productive cornerback in the NFL so far this season. He has totaled eight combined pass breakups and interceptions through Week 3, which is three more than any other cornerback.
Bradberry has also forced tight coverage on seven of his 19 targets thus far. And of those seven, not a single one was caught. That is the most targets forced in tight coverage without one being caught of any NFL cornerback.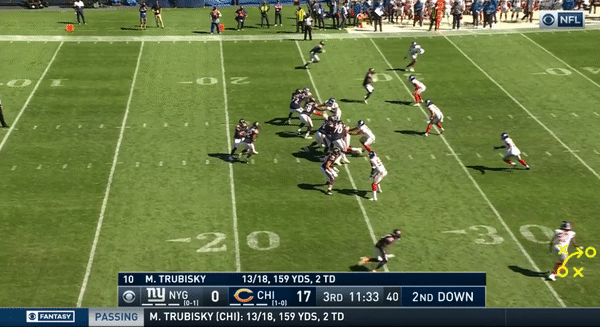 The Giants have one of the worst secondaries in the NFL but have had a bright spot so far in Bradberry. Without his play in the past three weeks, the Giants' pass coverage wouldn't be one of the worst, it'd be the worst.
Fuller has defended short, quick throws exceptionally well in 2020. On targets of 9 yards or fewer, Fuller has recorded a 90.1 coverage grade, the second-best mark in the NFL. In addition, Fuller produced four total plays on the ball (most in the NFL) on those targets and allowed a 21.5 passer rating. For reference, throwing the ball into the ground every play nets a 39.6 passer rating. Chicago has had strong play on the outside from Fuller and rookie Jaylon Johnson, which has helped the team rank in the top five in both coverage grade and expected points added per pass allowed on targets to the outside through Week 3.
Outside of a 43-yard touchdown allowed in Week 2, Jackson has performed well to start his fourth season in the NFL. His best play of the year came in that same game where he allowed that touchdown, as he picked off Baker Mayfield on a deep play-action shot in the fourth quarter: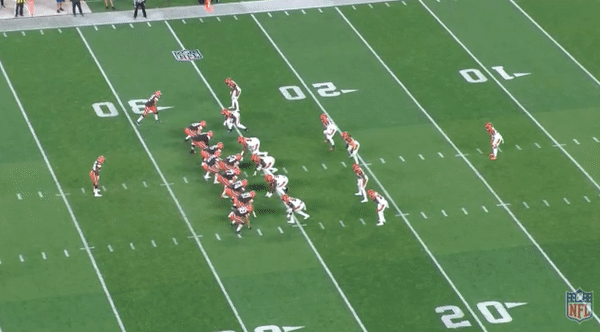 That helped him earn the third-best coverage grade of the week. Overall on the year, Jackson has also tacked on two forced incompletions and five passing stops.
Mullen has had some bad plays in run support, but we are looking solely at coverage performance here. And he has been a standout player in that facet thus far — particularly in press-man coverage, where his length and physicality come in handy.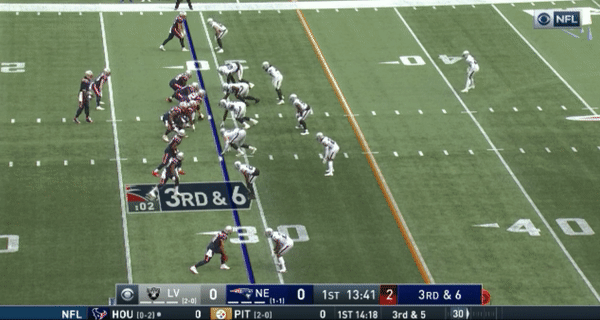 On such snaps, Mullen has recorded a 90.8 coverage grade, which leads all cornerbacks. For perspective, the next best sits at 86.9, and then there is only one other corner to produce a grade above 80.0. Mullen has seen five targets when playing press-man and allowed just one to be caught while recording three forced incompletions.
The Rams don't play a whole lot of man coverage (21%, seventh-lowest rate through Week 2), but quarterbacks have been scared to throw Ramsey's way when he's in man-to-man. He has logged 20 coverage snaps on the outside in man and has yet to see a single target. Ramsey is at his best when the Rams are playing Cover 6, though. On those snaps, he has logged a 90.3 coverage grade, the second-best mark in the NFL.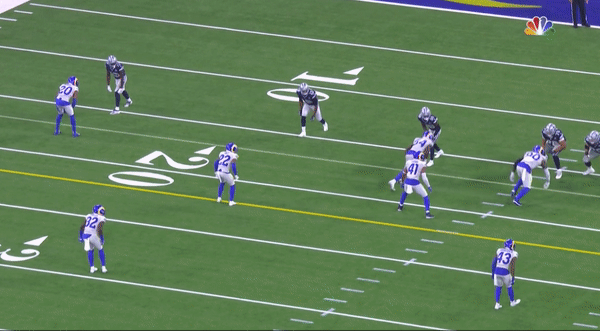 Murphy-Bunting lands at No. 8 for his spectacular play while manning the slot. His slot coverage grade through these three weeks of play ranks first among 31 qualifying defensive backs. Murphy-Bunting may have only one pass breakup on the year, but he has had multiple plays on the ball when lined up in the slot negated by a penalty he didn't commit.
Because of his strong play, the Buccaneers have allowed the fourth-fewest expected points added per target to the slot among the 32 defenses. We saw Murphy-Bunting emerge as one of the league's top slot corners in the back half of his 2019 rookie campaign, and he has carried that into 2020. The NFL undervalues slot cornerbacks, and Murphy-Bunting — so far — is leading the valuable position.
Jackson kicked off his 2020 season with an exceptional game against the Miami Dolphins in Week 1. He allowed only two catches for 18 yards while intercepting one and breaking up another, paving the way to an 82.4 coverage grade for the game. Jackson gets tasked with playing single coverage quite a bit in Bill Belichick's scheme, and he has held his own these three games on those reps, allowing just 46 yards in total in single coverage in 2020.
Douglas has been one of the stingiest cornerbacks in the NFL in his first three games with the Carolina Panthers. Among 90 qualifying cornerbacks to play at least 60 coverage snaps, Douglas ranks third in yards per coverage snap allowed (0.60). Douglas has allowed under 35 yards in coverage in each of his three games played, which makes him just one of four cornerbacks in the NFL to accomplish such a feat this season.
With the help of Douglas, the Panthers' outside cornerback unit has performed above expectations thus far, as it has allowed the seventh-lowest passer rating on targets in their coverage.