Many factors played into the New England Patriots' decision to cut Cam Newton and roll with rookie Mac Jones as their starting quarterback. The first one head coach Bill Belichick will say is this: They did what they thought was best for the football team.
Ultimately, Jones outplayed Newton this summer in training camp and preseason and earned the starting role.

---
Click here for more PFF tools:
Fantasy Draft Kit | PFF Betting Dashboard | PFF Fantasy Rankings
PFF Fantasy Projections | NFL Premium Stats | Win Totals Tracker
---
Newton is not viewed as an ideal backup for a few reasons, however, according to league sources. Newton is a popular player and team leader. The veteran started 15 games for the Patriots last season and led a team decimated by opt-outs, injuries and dead salary cap to a 7-8 record. It would have been an uncomfortable situation to relegate him to backup status given his command of the locker room. It was easier for New England to start fresh with Jones as the starter and Brian Hoyer (who was released Tuesday but is expected back Wednesday in a procedural move) as a backup.
Also, the Patriots likely would have needed to keep a third quarterback around anyway due to Newton's vaccination status and the uncertainty that comes with it. We learned last week when Newton missed five days due to a misunderstanding over COVID protocol that he was unvaccinated. A similar situation can't happen during the season and leave New England scrambling for a second-string quarterback.
The Patriots clearly didn't cut Newton solely over his vaccination status, since he was still in competition with Jones for the starting role as recently as three days ago, but the combination of those factors didn't make the 2015 NFL MVP an ideal choice as the sole backup behind a rookie. Reserve QB Jarrett Stidham will begin the 2021 season on the physically unable to perform list and miss at least six weeks, at which point he can serve as a third option.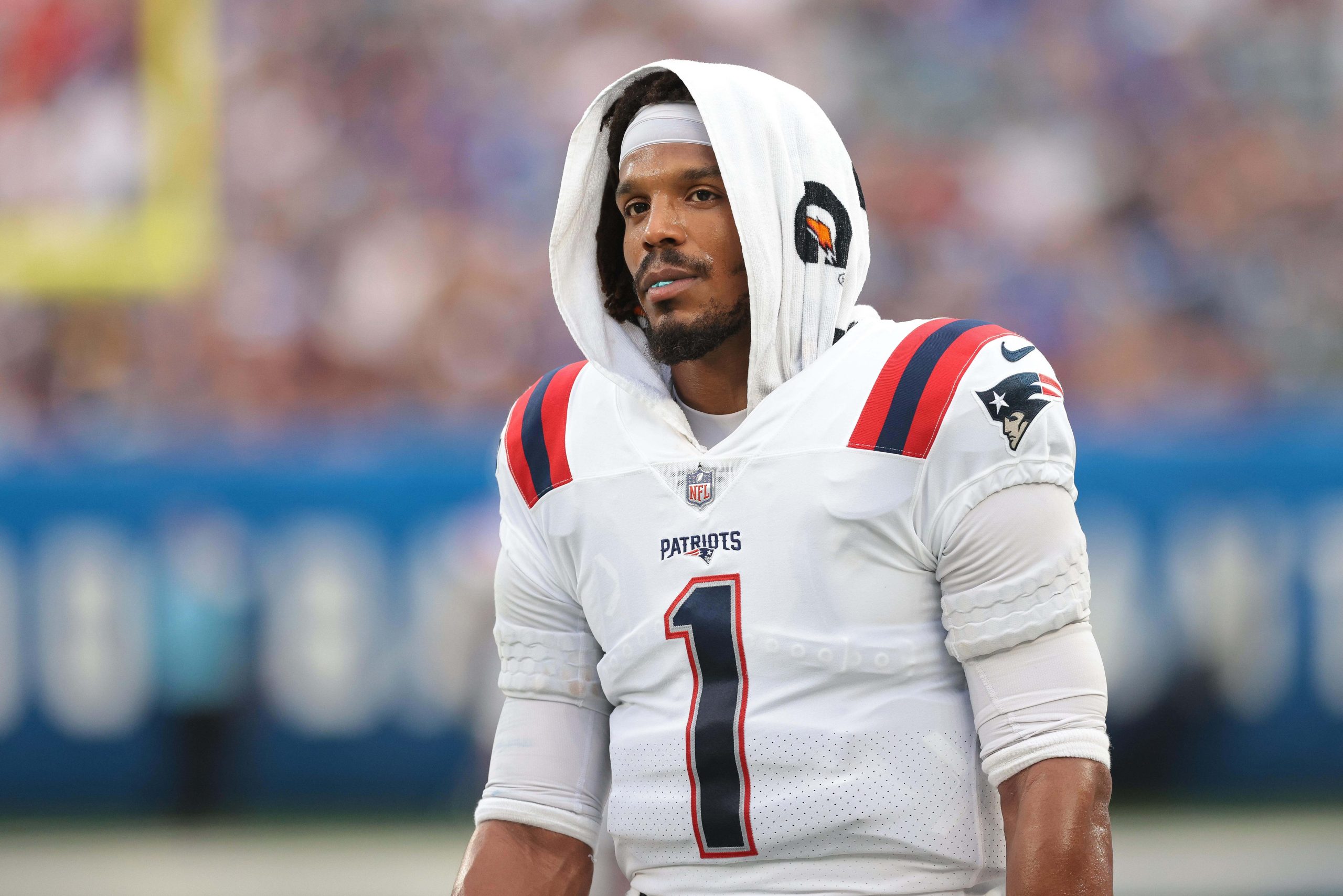 There was a constant competition between Jones and Newton this summer in Patriots preseason and training camp, with both quarterbacks receiving reps with and against starters. Newton was viewed as the frontrunner as recently as two weeks ago. Then the veteran QB learned that availability is just as important as ability.
When Newton missed time, a window opened for Jones to take the job if he impressed with Newton away. That's exactly what transpired, and Jones put together his most impressive practice of the summer in New England's first joint session with the New York Giants, completing 48 of 55 passes in competitive drills. Newton returned the next day and took first-team reps but only threw 10 passes in team sessions to Jones' 23 attempts.
Newton started New England's final preseason matchup against the Giants, and Jones took over with second-stringers, but looking too deeply into game reps by that point was overblown. Jones had already taken the bulk of starting reps over the course of the entire week.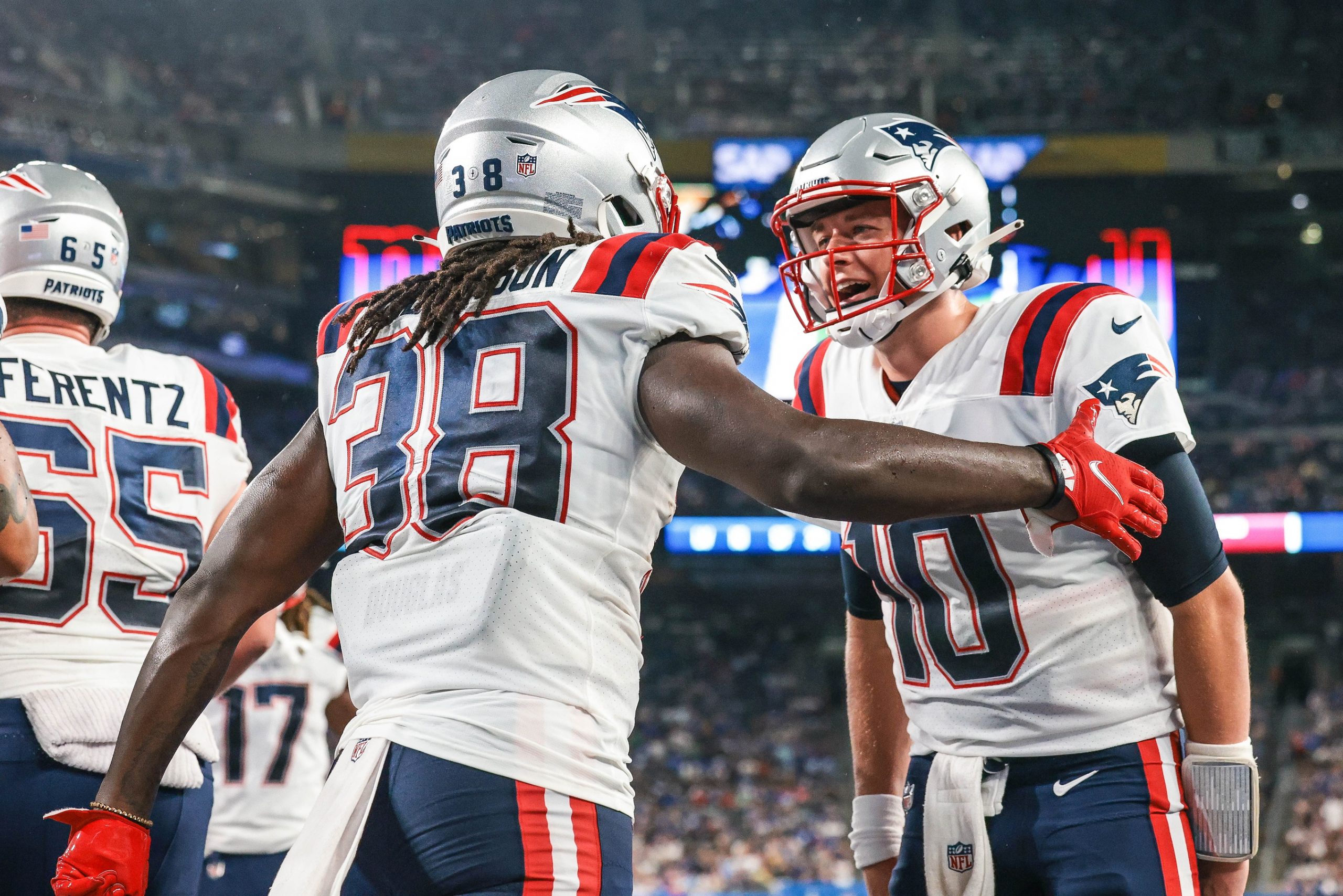 Tuesday's news probably should have been easier to predict when the Patriots didn't make Newton available to speak to the media before or after Sunday's preseason game against the Giants.
The next question becomes Newton's next landing spot. Sources told NFL reporter Josina Anderson that the Dallas Cowboys, who are left with Cooper Rush as the backup to starting quarterback Dak Prescott after releasing Ben DiNucci and Garrett Gilbert, "will do their due diligence in reviewing QB Cameron Newton's newfound availability." League sources indicated to PFF that they would be surprised if Newton signed elsewhere imminently, however.
Those sources didn't see Newton as a great backup option for the same reasons he was cut by the Patriots, and there are no obvious starting positions open in the league. Newton is also viewed as a declining player. One source said, it's "sad, but his arm is shot."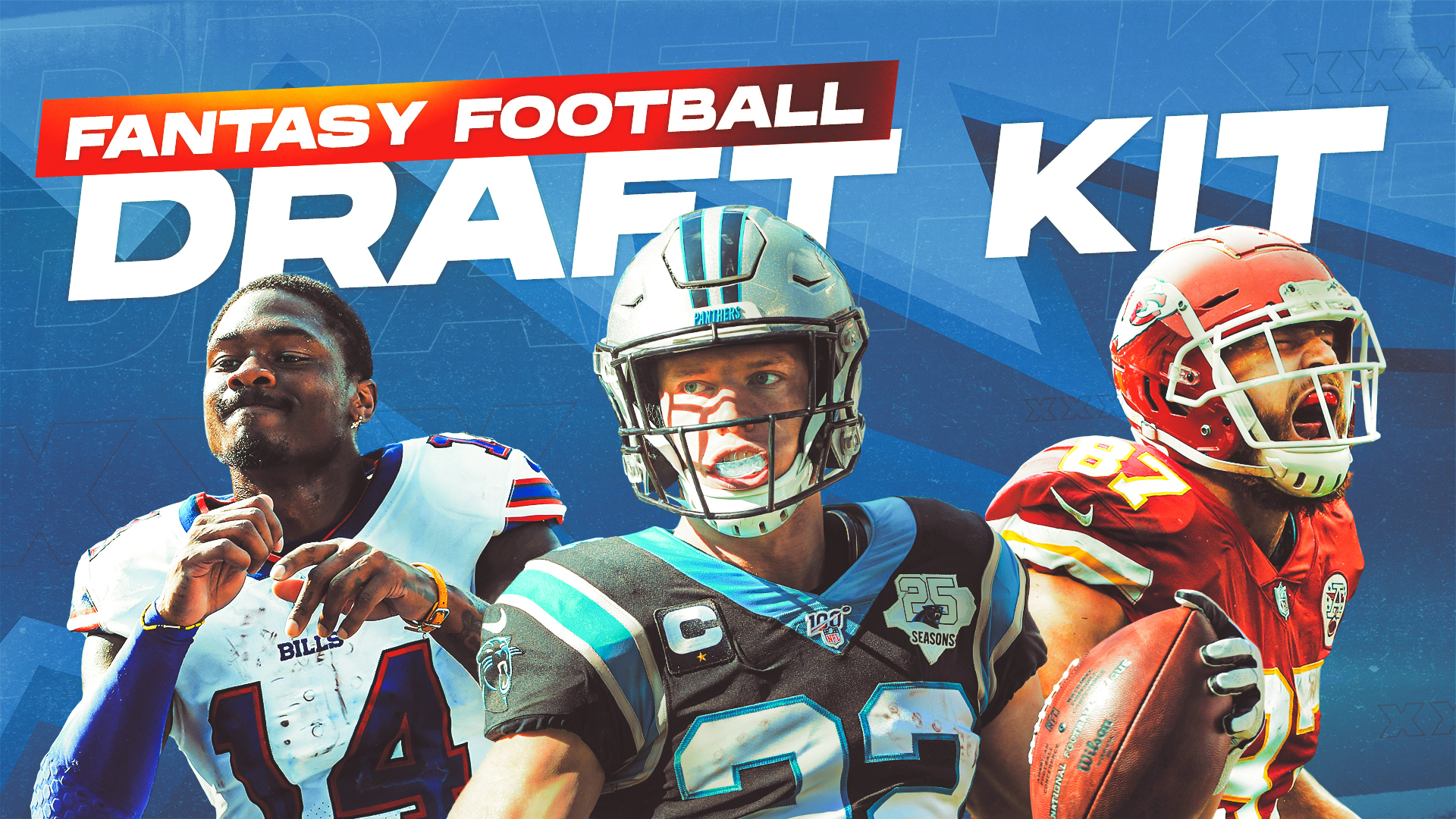 Still, PFF's Sam Monson tweeted Tuesday that Newton would be the best quarterback on the Denver Broncos' roster over Teddy Bridgewater and Drew Lock. The Panthers have a shaky starting quarterback situation with Sam Darnold at the helm and former-XFL star P.J. Walker as a backup, but a reunion for Newton in Carolina is unlikely. The Houston Texans are expected to start Tyrod Taylor at quarterback with rookie Davis Mills serving as a backup until their situation with Deshaun Watson, who is facing 22 lawsuits accusing him of sexual misconduct and wants to be traded, is resolved.
The Cowboys, New York Jets, Detroit Lions and Atlanta Falcons have the most tenuous backup quarterback situations in the NFL. The Jets, like the Patriots, will start a rookie at quarterback in Zach Wilson, however. Lions backup Tim Boyle is set to miss time with a broken thumb, leaving David Blough as Jared Goff's backup. The Falcons are keeping Josh Rosen and Feleipe Franks as Matt Ryan's backup quarterbacks on their initial 53-man roster.
The Cowboys, who have Prescott entrenched as a starter, could be the most comfortable landing spot for Newton if he does sign elsewhere as a backup this season. Prescott is coming off of an ankle injury and dealt with shoulder soreness this offseason. The Cowboys are expected to be playoff contenders in the NFC and could use a better backup option behind Prescott than Rush.
Newton played under Ron Rivera for nine seasons in Carolina, but the Washington Football Team head coach said Tuesday that the squad will move forward with starter Ryan Fitzpatrick and backups Taylor Heinicke and Kyle Allen.
Looking ahead to next offseason, the Chicago Bears could look to sign Newton in the future to help mentor 2021 first-round pick Justin Fields. Newton and Fields have a relationship that goes back to the latter's high school days at Harrison High School in Kennesaw, Ga.