Having a true franchise quarterback is far from the end-all, be-all (just ask the Houston Texans), but if a team doesn't have one in the modern NFL, it can pretty much kiss its hopes of winning a Super Bowl goodbye.
With the massive influx of quarterback and receiver talent, along with the proliferation of certain offensive concepts in recent years, franchises simply have to keep up with the Joneses through the air (or have one of the most dynamic runners in the league at quarterback).
The five teams listed below have quite clearly not done that. While each has players who have shown glimpses at times, they are all drafting at their respective spots because they didn't measure up at the league's most important position. The good news is that they're in luck with this quarterback class. The top three players on PFF's draft board are all quarterbacks. Despite not drafting in the top five, all the teams below could have an opportunity to trade up for a prospect that could have gone No. 1 overall in other years.
The Jacksonville Jaguars and New York Jets look primed to pick off the top two quarterbacks in this year's class. After that, however, the Miami Dolphins at No. 3 could easily opt for franchise offensive tackle Penei Sewell to protect for Tua Tagovailoa. Things get interesting after that. The Atlanta Falcons sitting at No. 4 look like the prime trade spot in this draft unless they themselves opt to take a quarterback.
So, let's take a look at exactly why each team should be willing to make such a move, what their future with that quarterback could look like and what kind of draft picks it would take in a trade to get it done.
Note: All later-round pick numbers are based on OverTheCap's compensatory pick projections, and trade compensation is based on PFF's proprietary draft pick trade value simulator.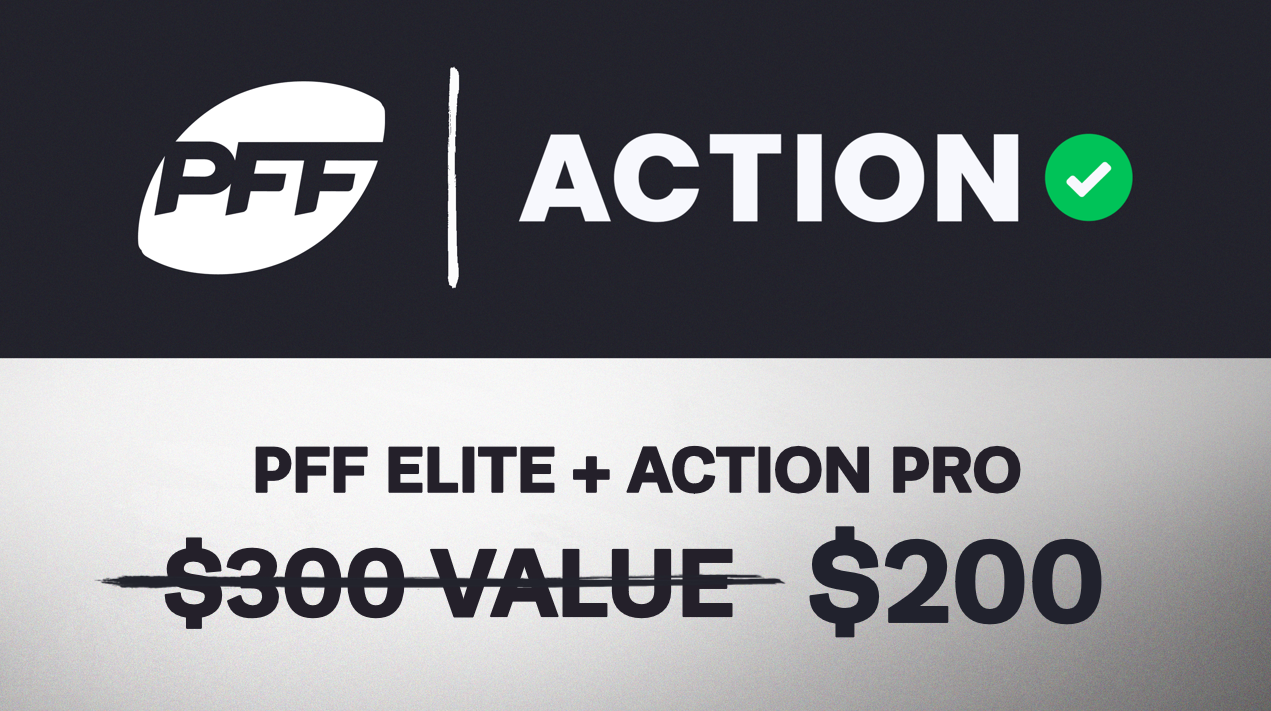 What it Would Take
Eagles get picks: 4, 105
Eagles give picks: 6, 37, 148 + 2022 5th
If the Eagles are objectively evaluating what Carson Wentz and Jalen Hurts did this season without rose-colored glasses on, it makes very little sense to go anywhere other than quarterback. The only way I could see otherwise is if the Eagles completely strip down their aging roster and hit reset. Even then, this quarterback class could be too much to pass up.
With reports that Wentz wants out after he was the fifth-lowest-graded passer among starters in the NFL this season, his uncuttable contract looks like one of the worst in the league. The worrisome thing is that for as much as the Eagles' offense looked better with Hurts because of his legs, his passing grade was actually lower than Wentz's. It will take a massive improvement from either will to put them close to competing in 2021.
You may be asking, "Why would the Eagles trade up if the Falcons and Bengals won't take quarterbacks in front of them?" The answer is that there are four other teams on this list. If you look at the difference in compensation between what the Eagles have to give up and what the Broncos — who sit at No. 9 — can offer, you'll see their Week 17 loss to the Football Team wasn't inconsequential.
Still, the Eagles could likely stand pat and still get QB4 in this draft class, and that might be OK with them. That will likely be North Dakota State's Trey Lance, who is a similar runner to Hurts and wouldn't require a playbook change.
What it Would Take
Panthers get picks: 4, 214
Panthers give picks: 8, 39, 110 + 2022 3rd
For as much as the Panthers had low expectations for 2020 with a gutted roster, those were supposed to be on the defensive side of the ball — not the offense. This was a team with a solid offensive line, a bevy of playmakers and a lauded new offensive coordinator calling plays. You couldn't ask for a much better situation for free agent quarterback Teddy Bridgewater to step into, yet he failed to bring any explosiveness to the offense. His 66.4 passing grade ranked 24th among starters, and the Panthers finished ranked 20th in points per drive.
Even with Bridgewater under contract for likely 2021 at least, the Panthers organization should set its sights higher than what he brought to the table. One of the biggest reasons why the franchise should do it now is because the team isn't going to be this bad next year. That defense should improve considerably with its youth. And with similar offensive personnel, they'll at least be drafting in the teens, making any trade-up situation that much more difficult.
What it Would Take
Broncos get pick: 4
Broncos give picks: 9, 40, 111 + future 3rd
Ultimately, John Elway's downfall in his tenure as general manager was his passiveness at the quarterback position. Whether it was Paxton Lynch, Trevor Siemian, Case Keenum or now Drew Lock, Elway was always seemingly taking the draft or free agent leftovers at the most important position. While the NFL may not always hit on high picks, they are at least good at identifying talent deserving of high picks, as it's been nearly impossible to find a quarterback outside of the top 15 over the past half-decade.
Now with Denver in fairly reasonable trade-up distance, that should change. It doesn't mean giving up on Lock. It just means not putting all their eggs in the Lock basket like this past season. They now have too many playmakers on offense to put their playoff hopes on Lock's inconsistency that led to a 63.4 passing grade in 2020. While the Broncos could wait and hope that one of the top guys falls all the way to nine, fans have seen too often how taking a quarterback after the rest have been picked over can turn out.
What it Would Take
49ers get pick: 4
49ers give picks: 12, 43, 114 + 2022 2nd
The two big things in play here are that 1) The 49ers can create $24.1 million in cap space by cutting Jimmy Garoppolo, and 2) Garoppolo has not been that good. Two of his previous three seasons ended prematurely with injury, with a 75.1 passing grade season sandwiched in between, so it's difficult to say Jimmy G is decidedly better than players such as Cam Newton or Jameis Winston who signed for pennies this past offseason.
The 49ers also aren't like a lot of other teams on this list that could desperately use those other picks. This is a damn good roster. If they weren't decimated by injuries on the defensive side of the ball, they likely make the playoffs — even with a backup quarterback. The added bonus with whomever they would target in a trade is the mobility factor.
Kyle Shanahan hasn't had a rushing threat at quarterback since RG3. In his rookie season, RG3 went for 815 yards on the ground and Washington ranked sixth in points per drive. The 49ers' offense has been missing that aspect — one that's becoming more en vogue with top offenses around the league.
What it Would Take
Patriots get picks: 4, 178
Patriots give picks: 15, 46, 77, 97
It would obviously take a lot, as the Patriots wouldn't be drafting again until Day 3 if they made the move. However, New England is finding out the hard way that quarterbacks don't grow on trees. If there is any team on this list that could eschew the position entirely, though, it would be the Patriots. If they were to make a trade like this, it would obviously zap any chances of adding young talent that this roster so desperately needs with those next three picks.
Still, with Bill Belichick at head coach, will they ever be bad enough to be in legitimate striking distance for an elite quarterback prospect? Selling the farm now when the quarterback class is so deep so that they can develop for a couple of years down the road could be the best course of action.