The Jacksonville Jaguars are sure to take Trevor Lawrence with the No. 1 overall pick in the 2021 NFL Draft. That means we can already start looking at what the offense with Lawrence at the helm will look like and what type of players the team should draft to surround him.
New Jaguars head coach Urban Meyer hired Darrell Bevell as his offensive coordinator and Brian Schottenheimer as his passing game coordinator, both of whom are fresh off offensive coordinator stints in opposite parts of the country with drastically different quarterbacks. Bevell coached in Detroit with quarterback Matthew Stafford, while Schottenheimer coordinated Seattle's offense with the enigmatic Russell Wilson.
Lawrence is built more in the Stafford mold of quarterbacks, but that doesn't stop us from taking some ideas Schottenheimer used in Seattle that fit Lawrence's skill set. By doing this exercise, we can also get a glimpse of what type of receiver the Jaguars could target with one of their four remaining picks within the first three rounds of the draft.
View PFF's 2021 NFL Draft position rankings:
QB | RB | WR | TE | T | iOL | DI | EDGE | LB | CB | S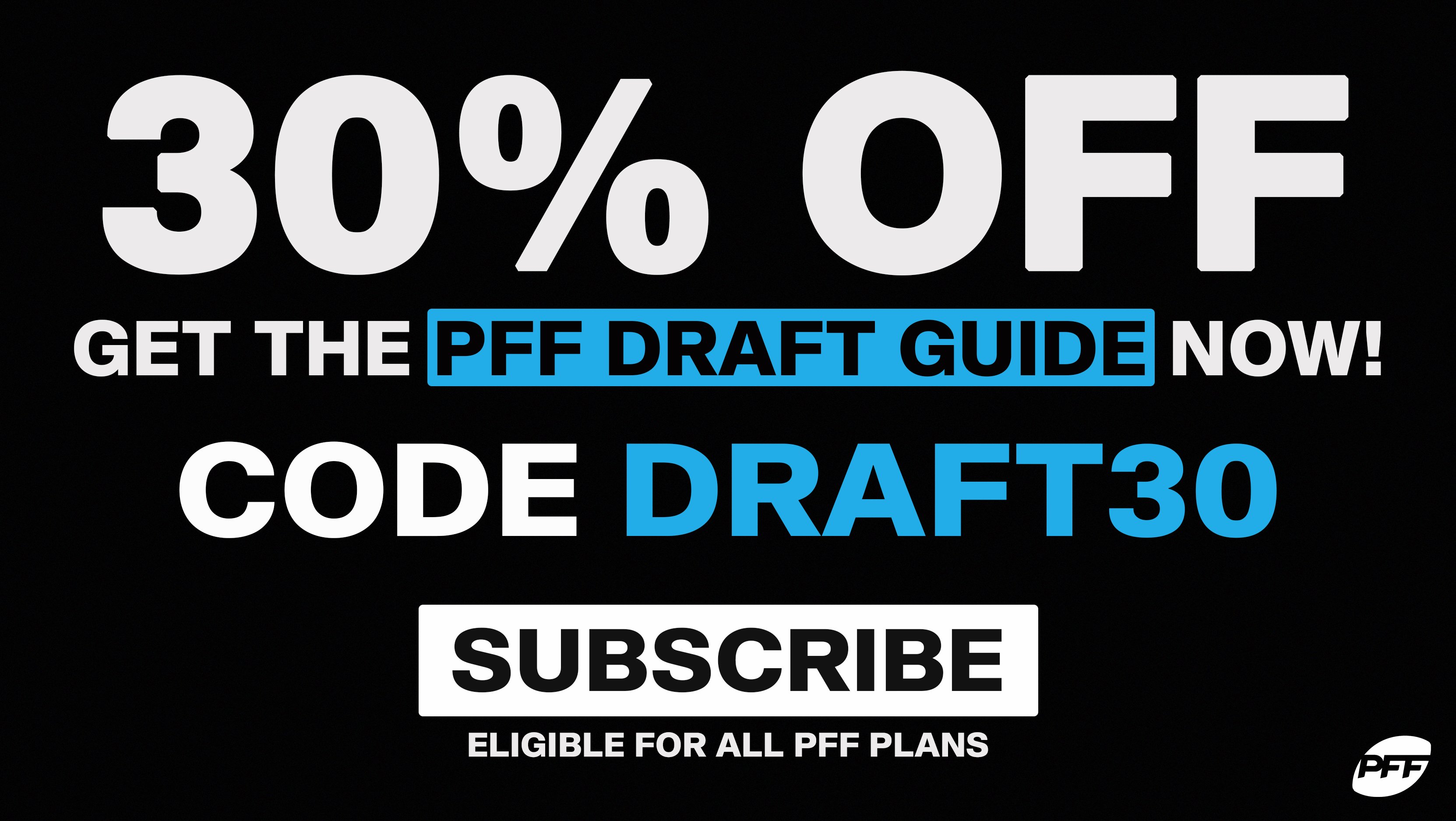 Play Action
We start with play action because it's our best bet of protecting a young quarterback with a set way to scheme open receivers and define his reads. Over the past two seasons, Schottenheimer ran a non-RPO, non-screen play-action attempt 27% of the time compared to 23% for Bevell. Both were above league average.
You would obviously love to see the Jaguars start Lawrence's career with a high number in that facet. When we dive deeper into these play-action attempts, we can see actual divergence. 42% of Russell Wilson's play-action throws came off a rollout, while only 18% of Matt Stafford's did. Rolling or booting a quarterback tends to define the quarterback's reads to an even higher degree, and we can get some easy horizontal throws away from the original flow of the defense.
You don't get as many explosive plays on bootlegs — although you can design some nice throwbacks away from the boot — as you would on play actions where the quarterback still sets up in the pocket, but the throws are easier. Schottenheimer wanted Wilson outside the pocket because there were some issues with the quarterback seeing open receivers from the pocket.
Giving Lawrence a heavy dose of those rollouts should be the way to go. He does a great job of contorting his body and still firing off passes with a lightning-quick release while on the move. You do cut the field in half and force receivers close to the sideline when you boot the quarterback, and Lawrence has shown he can fit the ball in on sideline throws.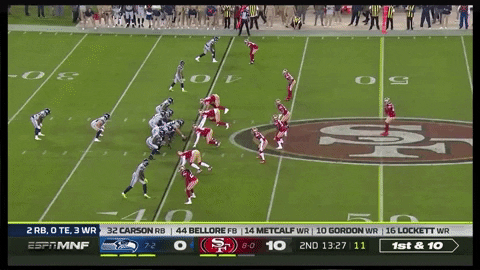 Bevell gave Stafford more difficult decisions to make by keeping him in the pocket and leveraging his elite arm strength. Certainly, Lawrence, being that he'll go No. 1 overall in the draft, could be a phenomenal talent right out of the gate, but I think skewing more toward Wilson in this sense would be the way to go. With that said, Bevell gave Stafford quick in-breaking throws off straight dropback play-action attempts. He could do the same for Lawrence.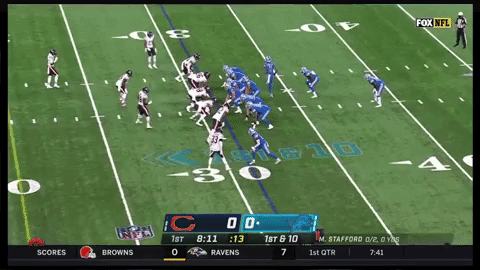 You see this in Kyle Shanahan's offense, and the Patriots made great use of it in the Rob Gronkowski heydays. With Lawrence's quick release, this is a great way to use the straight dropback off play action but still create an easy and defined read for a young quarterback.
Subscribe to PFF Edge to continue reading
Already have a subscription? Sign In