While eight NFL teams are still in Super Bowl contention, the other 24 franchises are looking toward the future during the divisional round of the 2022 NFL playoffs. Let's dive into questions about a potential Calvin Ridley trade, the top wide receiver NFL draft prospects and Kirk Cousins' future with the Minnesota Vikings in this week's mailbag.
---
Click here for more PFF tools:
Rankings & Projections | WR/CB Matchup Chart | NFL & NCAA Betting Dashboards | NFL Player Props Tool | NFL & NCAA Power Rankings
Best Bets Tool
---
It's a difficult situation to assess since Atlanta Falcons wide receiver Calvin Ridley missed most of the 2021 season due to personal reasons, and the specifics of those have not been revealed (nor do they need to be). No one has said Ridley explicitly wants a trade out of Atlanta or that the Falcons would be willing to move him. Personal reasons are an understandably sensitive topic, so it makes sense that more has yet to come out.
With all of that being said, I wouldn't count on the New England Patriots landing Ridley in a trade this offseason. A league source was doubtful New England would pull off that specific move, though the Patriots' affinity for Alabama players and need at wide receiver make it a logical topic of discussion.
The Patriots have limited cap space this offseason, and Ridley is on the books for $11.1 million. That's a bargain for a wide receiver of Ridley's caliber, but the talented wideout still might be too pricey for New England to acquire if they also want to fix their aging defense — a chief priority this offseason. A better way to acquire more pass-catching talent might be through the draft or even just signing a lower-level free agent like slot receiver Braxton Berrios, whom the Pats originally selected in the sixth round of the 2018 NFL Draft and broke out in 2021 with the New York Jets. Over the final seven weeks of the 2021 season, Berrios ranked sixth among qualified wide receivers with an 85.8 receiving grade.
Braxton Berrios in 2021
| | |
| --- | --- |
| PFF Grade | 74.0 |
| Receiving grade | 74.3 |
| Targets | 60 |
| Receptions | 46 |
| Receiving yards | 431 |
| Rushing attempts | 5 |
| Rushing yards | 40 |
| Total touchdowns | 5 |
The Patriots didn't want to give up on Berrios when they waived him in 2019 and were hoping he'd land on their practice squad when they cut him. They had Julian Edelman, N'Keal Harry (who had just been selected in the first round), Josh Gordon, Demaryius Thomas, Jakobi Meyers, Phillip Dorsett and Gunner Olszewski at the time and no space on the active roster for Berrios. The Miami product was claimed by the Jets, then things went awry for New England at wide receiver. They signed Antonio Brown, traded Thomas, released Brown, waived Gordon and had to trade for Mohamed Sanu later in the season.
It's hard to second-guess New England's decision to cut Berrios at the time, but in retrospect it probably would have made more sense to keep him over Olszewski. Berrios was banged up at the time, however, and Olszewski was an All-Pro punt returner in 2020. Berrios earned All-Pro honors this season as a kick returner. It's worth noting that Meyers, who was an undrafted rookie during that 2019 summer, has outproduced Berrios in their respective careers. There's room for both players on one roster, however.
Now that Berrios is a free agent and has shown the ability to produce out of the slot, it could make sense for New England to take another look. Smaller, shiftier slot receivers have always thrived in New England, and the Patriots don't currently have a player like that on their roster.
I'll defer to PFF lead draft analyst Mike Renner's big board. He has the top wide receivers as Ohio State's Garrett Wilson, USC's Drake London and Alabama's Jameson Williams. I wouldn't necessarily be surprised if Ohio State's Chris Olave, Penn State's Jahan Dotson or Arkansas' Treylon Burks passed Williams since the Alabama product tore his ACL in the national championship game.
Burks is a player to watch if teams are interested in finding the next Deebo Samuel. The Razorbacks product is a big receiver at 6-foot-3, 225 pounds and brings some ball-carrying ability. He caught 66 passes for 1,104 yards with 11 touchdowns and carried the ball 14 times for 112 yards with another score in 2021. Overall, he's a rushing threat who can go up and win contested grabs and make plays after the catch. He also had a monster game (eight catches, 179 yards, two touchdowns, 87.5 overall grade) against Alabama.
I'm not saying Burks can be a Samuel facsimile. The San Francisco 49ers wide receiver is a unique weapon the NFL has never really seen before, but I would expect teams to allow wide receivers to carry the ball more frequently to open up their offenses (we saw it this season with the Patriots and Kendrick Bourne and the reverse with Atlanta Falcons running back Cordarrelle Patterson), and Burks already showed he could do it at Arkansas. Running backs aren't the only dual-threat skill players in the NFL. Wide receivers are showing that ability, as well, now.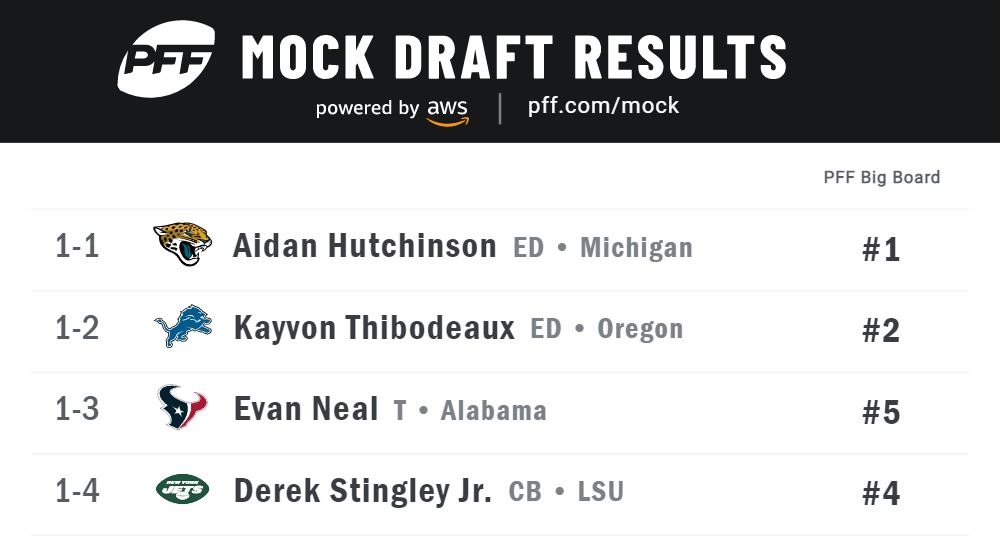 I think they'll be OK for a while. The Los Angeles Rams are already $5.2 million in the red as far as cap space goes for 2022, but they also have a ton of ways to open up more through extensions and restructures.
The Rams' top free agents are linebacker Von Miller, wide receiver Odell Beckham Jr., running back Sony Michel, cornerback Darious Williams, guard Austin Corbett and center Brian Allen.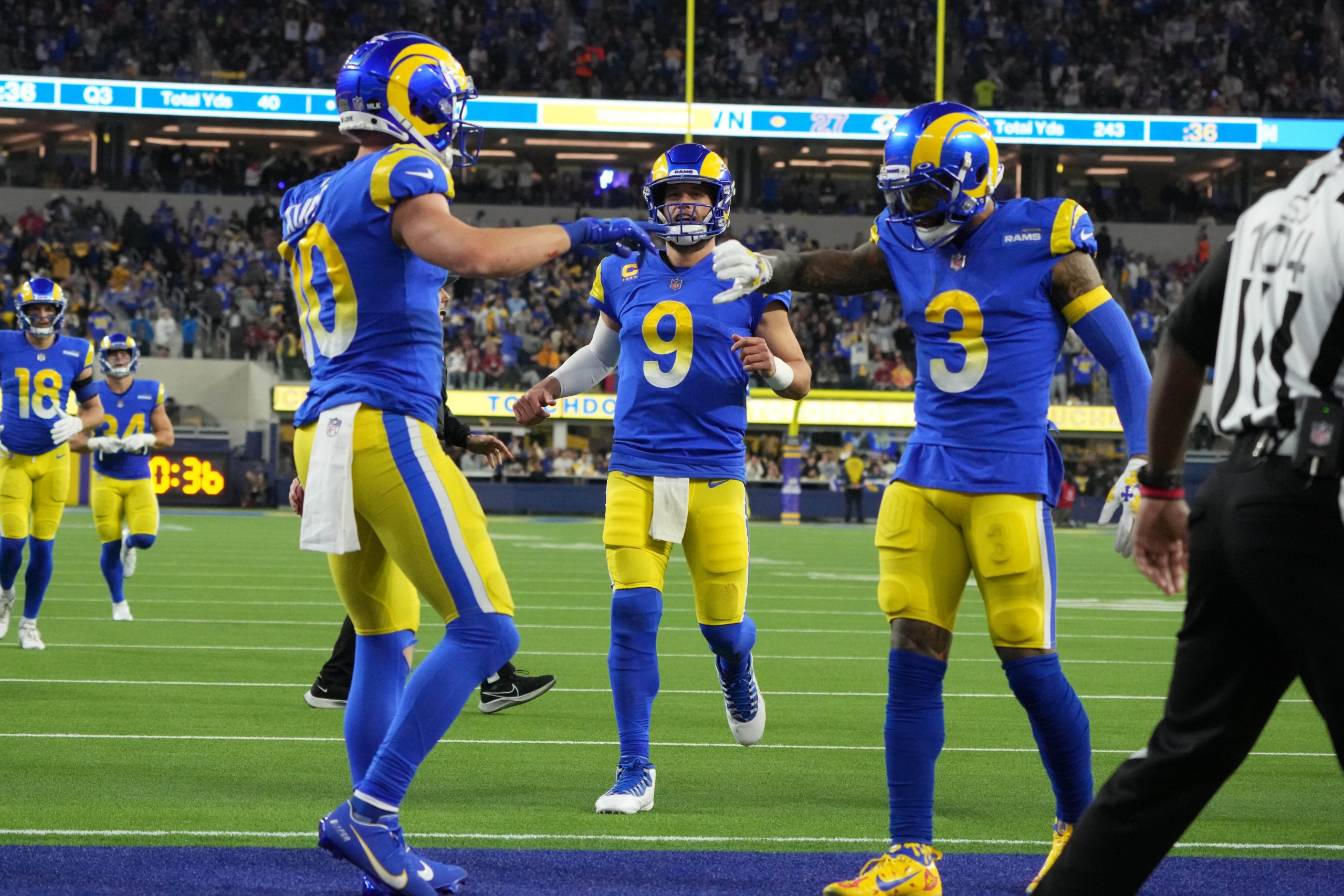 A few key restructures or extensions to quarterback Matthew Stafford, wide receiver Cooper Kupp, defensive tackle Aaron Donald, cornerback Jalen Ramsey or wide receiver Robert Woods could open up enough money to sign most if not all of those players if they want to keep a good thing going.
The Rams pretty much just have to treat their salary cap situation like the New Orleans Saints do and keep kicking that can down the road. It worked for the Saints until the pandemic lowered the salary cap this offseason, and it could work for the Rams.
Related content for you:
2022 NFL Draft priorities for every team eliminated during wild-card weekend via Ben Linsey
The most likely scenario: Mason Rudolph will be the Pittsburgh Steelers' quarterback in 2022. The Steelers could throw their hat in the ring if Cousins, Jimmy Garoppolo, Russell Wilson, Aaron Rodgers, Derek Carr or Tua Tagovailoa come available, but it seems more likely they'll try to draft a quarterback and weather the storm with Rudolph until the rookie is ready to start, whether that's in 2022 or beyond
The good (or bad) news for the Steelers is they might not see much of a dropoff from 2021-level Ben Roethlisberger to Rudolph.
#Steelers QBs since 2019:

Mason Rudolph: 60.4 @PFF grade
Ben Roethlisberger: 60.2

Rudolph: 59.3 passing grade
Ben: 59.8

Rudolph: 3.6% big time throw %
Ben: 2.7%

Rudolph: 3.9% turnover worthy play %
Ben: 4.0%

Rudolph: 57% accuracy %
Ben: 56.4% pic.twitter.com/CdBSr7Sfse

— Doug Kyed (@DougKyed) January 18, 2022
With the Minnesota Vikings starting over in their front office with a new general manager and in their staff with a new head coach, it seems to make the most sense to also hit the reset button at quarterback.
Cousins has a $45 million cap hit in 2022, and his contract is fully guaranteed, meaning he cannot be released. It wouldn't make much sense to cut him anyway. The Vikings could free up $35 million in cap space by trading him, however.
Cousins was PFF's fourth-highest-graded passer in 2021, and there are plenty of QB-needy teams out there, including the aforementioned Steelers, Carolina Panthers, Denver Broncos, Detroit Lions, Houston Texans, New Orleans Saints and Washington Football Team. That's before we figure out what will happen with Baker Mayfield and the Cleveland Browns, Aaron Rodgers and the Green Bay Packers, Carson Wentz and the Indianapolis Colts, Derek Carr and the Las Vegas Raiders, Daniel Jones and the New York Giants and Russell Wilson and the Seattle Seahawks.
Kirk Cousins | 2021
| | | |
| --- | --- | --- |
| Metric | Figure | Rank |
| PFF overall grade | 88.2 | Sixth |
| PFF passing grade | 86.8 | Fourth |
| Big-time throw % | 5.0% | 12th |
| Turnover-worthy play % | 2.8% | 11th |
| aDOT | 8.5 | 10th |
| Time to throw | 2.59 seconds | Seventh |
| Adjusted completion % | 77.6% | Fourth |
| Clean pocket grade | 93.7 | Second |
It seems pretty likely the Vikings could find a landing spot for Cousins. He'd count $35 million against his new team's cap, which would rank sixth in the NFL. Minnesota has mostly treaded water with Cousins, and it would be understandable if the franchise wanted to bring in some new blood. That being said, Cousins would be a sizable upgrade at quarterback on a number of different teams.
What will happen? That all depends on whom the Vikings bring in as GM and head coach. They might still believe in Cousins as the organization's future franchise quarterback. He was good in 2021, but it also was his best year from a grading standpoint.
Kirk Cousins career PFF overall grades
| | |
| --- | --- |
| Season | PFF Grade |
| 2021 | 88.2 |
| 2020 | 83.4 |
| 2019 | 84.2 |
| 2018 | 79.3 |
| 2017 | 70.0 |
| 2016 | 80.6 |
| 2015 | 70.8 |
| 2014 | 58.1 |
| 2013 | 51.4 |
| 2012 | 80.9 |
D.J. Chark seems to be the better fit and should be cheaper. PFF's Brad Spielberger projects Allen Robinson will earn a three-year, $48 million contract with $30 million guaranteed in free agency, and Chark will get a three-year, $40 million contract with $22.5 million guaranteed.
The Raiders need some speed in their offense as an upgrade over Zay Jones and DeSean Jackson. They already have a big-bodied receiver in Robinson's mold with Bryan Edwards, so if they acquire Robinson, they'd still need a field-stretcher like Chark. If they grab Chark, they could pair him with Hunter Renfrow and Edwards pretty easily.
This was a nightmare contract year for Chark after he broke his ankle in early October, but he's still young (25 years old) and showed the potential to be a top wide receiver in 2019 when Gardner Minshew was playing well for the Jacksonville Jaguars.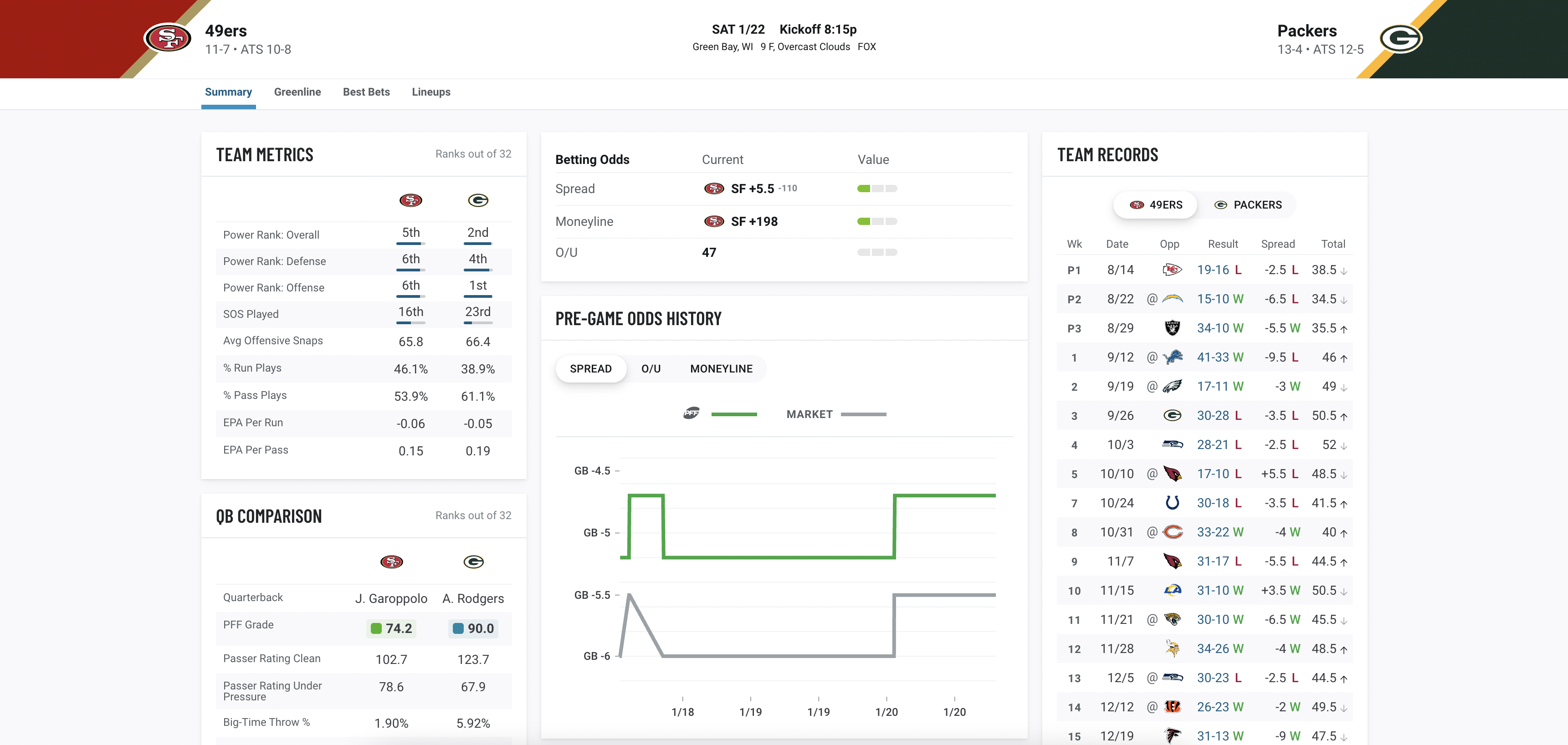 There would be three names to keep an eye on: college scouting coordinator Matt Groh, pro scouting coordinator Steve Cargile and former Detroit Lions head coach and current Patriots senior football advisor Matt Patricia.
Patriots scouting consultant Eliot Wolf, director of player personnel Dave Ziegler and Patricia currently seem to be sharing the role previously held by Houston Texans general manager Nick Caserio in New England's front office under head coach Bill Belichick.
Say what you will about the Belichick coaching tree, but there are a ton of former Patriots scouts and executives interviewing for general manager positions right now, including Ziegler, Wolf, Monti Ossenfort, DuJuan Daniels and Trey Brown. Caserio, the Tennessee Titans' Jon Robinson and the Tampa Bay Buccaneers' Jason Licht are current GMs who previously worked in New England. The Buccaneers and Titans are still in the playoffs. It's easy to see why teams are picking from the Belichick scouting tree.
Patricia's contract with the Lions ran through 2022, so it's safe to assume he'll stay in New England until he's done being paid by the Lions. How his role changes in 2022 and what he does after next season is anyone but Belichick and Patricia's guess. The top of the Patriots' scouting department has been cleared out in recent years, but Groh and Cargile have both been around since 2011.