Everybody loves the NFL Draft because there are so many layers to it, but one of the most important is schematic fit. Drafting good players is only one part of the puzzle — if those players land in the wrong scheme, they are sunk.
Some players are more scheme-specific than others, but in an ideal world, players would all end up with teams that run schemes perfectly tailored to their abilities. Of course, not all are so lucky, and some players are destined to languish in a spot that asks them to do things they just aren't equipped for.
Here are a few players who have landed in exceptional scheme fits for them to succeed at the next level:
[Editor's Note: PFF's instant analysis on EVERY pick of the 2020 NFL Draft can be found here. You can also find all of our pre-draft and up-to-the-minute analysis categorized and readily available here. Get your copy of the PFF 2020 NFL Draft Guide today by clicking here.]
You can quibble about the overall value of trying to directly replace a player like Stefon Diggs with a first-round pick, but LSU's Justin Jefferson is a perfect fit for the role within the Vikings' offense. Jefferson was labeled a slot receiver only in the pre-draft process because 870 of his 937 snaps last season came from the slot (92.8%). But if you go back to the season before that, he was outside on 79.3% of his snaps. Like Adam Thielen and the departed Diggs, he can seamlessly move between alignments and be effective all over the field. This is particularly important for the Vikings because they used more 12 personnel (one back, two tight ends, two receivers) than any other team last season and the second-most 21 personnel. They regularly have just two receivers on the field at any one time, often aligned to the same side of the field. Jefferson has big shoes to fill, but he has the skill set required to do it, and the scheme fits him perfectly.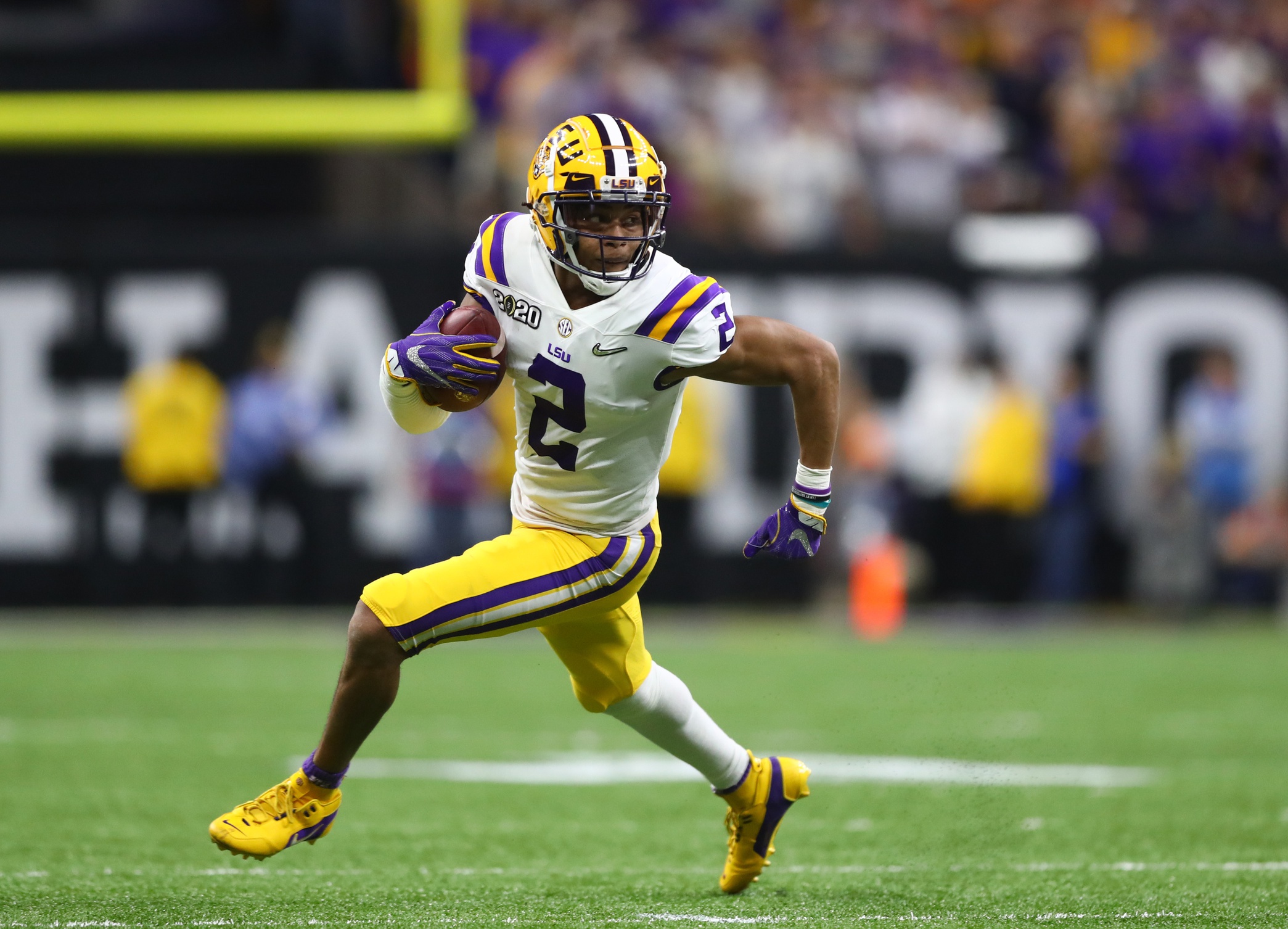 The Baltimore Ravens did some incredibly smart things last season, and the way they built their defense was one of them. Heavy investments were made in the secondary, and the team's blitz-happy nature meant that pressure was largely schemed up. Big run-stuffers in the middle protected against getting too weak in that area, but if there was an area of weakness, it was at linebacker. Patrick Queen brings speed and coverage ability to that level of the defense and gives the Ravens the ability to be even more creative in the positionless-defensive scheme they have been working up. Queen had an 82.0 PFF coverage grade this past season and is still barely scratching the surface of what he can do in that area. He goes to one of the best defenses in the NFL, one uniquely qualified to take advantage of what he does well and put him in a position to succeed.
The Dolphins have invested heavily in the cornerback position, handing out big contracts to Xavien Howard and then Byron Jones in free agency. Some were critical of the team following that up by drafting Noah Igbinoghene in the first round, but that represents an extremely shrewd thought process and the recognition that you can never have too many quality coverage players. Igbinoghene also likely has a path to immediate playing time as a slot corner in the Dolphins' man-heavy coverages. Only New England (60%) and Detroit (58%) ran man coverage shells more often than Miami last season (54%), and Igbinoghene is a man cover corner, with less than ideal size for playing outside. He likely gets the chance to move inside, where he will be more protected but still stay within the man coverages that he is best suited for. This is both a smart pick and a perfect schematic fit.
We can disagree that this was a well-spent pick, and that the value makes sense from the Chiefs' perspective, but there is little doubt this is a phenomenal fit for CEH. He is about to transition from the best offense and quarterback in college football to the best offense and quarterback in the NFL, benefiting in precisely the same ways because of it. Patrick Mahomes, the devastating array of weaponry Kansas City has and Andy Reid's offense will put Edwards-Helaire in more beneficial situations than any other back in the NFL, and he will be a big-play threat almost any time he touches the football. Reid has a long and impressive history of using backs in the passing game and deep down the field as opposed to just out of the backfield. Edwards-Helaire, a back with plus receiving skills, will almost certainly look like one of the best players of this draft — the only debate is what the primary driving force behind that is.
The Colts didn't just get excellent value here, but they also secured a receiver who both fills a void in the skill set on the roster and resembles the type of receiver new quarterback Philip Rivers has been throwing to for years. The Colts already had speed to burn with T.Y. Hilton and Parris Campbell, but Rivers has made a career throwing to bigger-bodied receivers, and Indianapolis just didn't have that before drafting Pittman. A secure set of hands, Pittman dropped just five of 176 catchable passes over his college career and consistently showed superior ball skills and the ability to win at the catch point. Like many of those Chargers receivers Rivers forged a strong connection with, he is also a better route-runner than you would expect for his size and should see plenty of opportunities within the offense.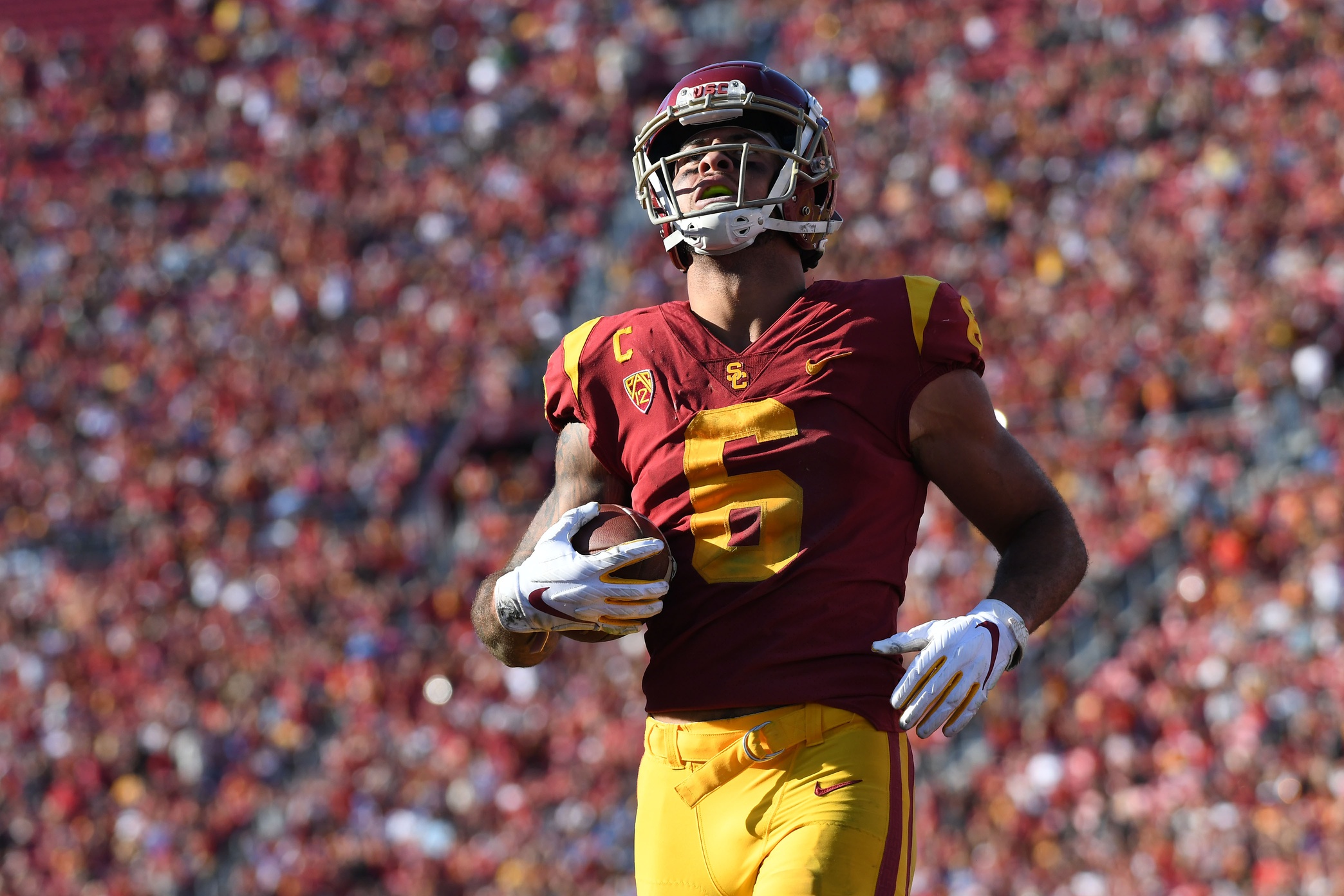 When watching Josh Uche tape, I fell in love with a truly great football player. But it was always a bit of a struggle to work out exactly how best to deploy him, as it seemed like it might have been at Michigan. Uche split time as an edge rusher and an off-ball linebacker and would move all over the formation to cause the maximum amount of havoc. He is undersized but a dominant pass-rusher with the best pass-rush win rate in the draft class. The New England Patriots are probably the best franchise in football at putting defensive players in the best position to be successful, tailoring roles to what players do well and minimizing their exposure to things they do not. They have also got an extensive track record juggling the crossover between pass-rushers and off-ball linebacker. Uche couldn't have landed in a better spot as he looks to determine where he'll settle into the NFL in terms of position. The Patriots can set him up to dominate.
Another pick that represents incredible value but also perfect schematic synergy. Fulton is arguably the best zone corner in the entire draft and had 20 pass breakups over the past two seasons despite college offenses scared to test him. His forced incompletion rate of 29% was absurd and he was at his best against the highest accuracy passes when it came to actual ball location charting. Fulton broke up a scarcely believable 17% of those passes, while no other top corner prospect was over 10%. The Titans are the one team with a link to Bill Belichick (Mike Vrabel) that does not run a massively man coverage-heavy scheme, and instead run plenty of zone. Fulton should slot straight in and, if he can keep his off-field issues in check, lands in a team that will allow him to keep making plays on the football and preventing completions.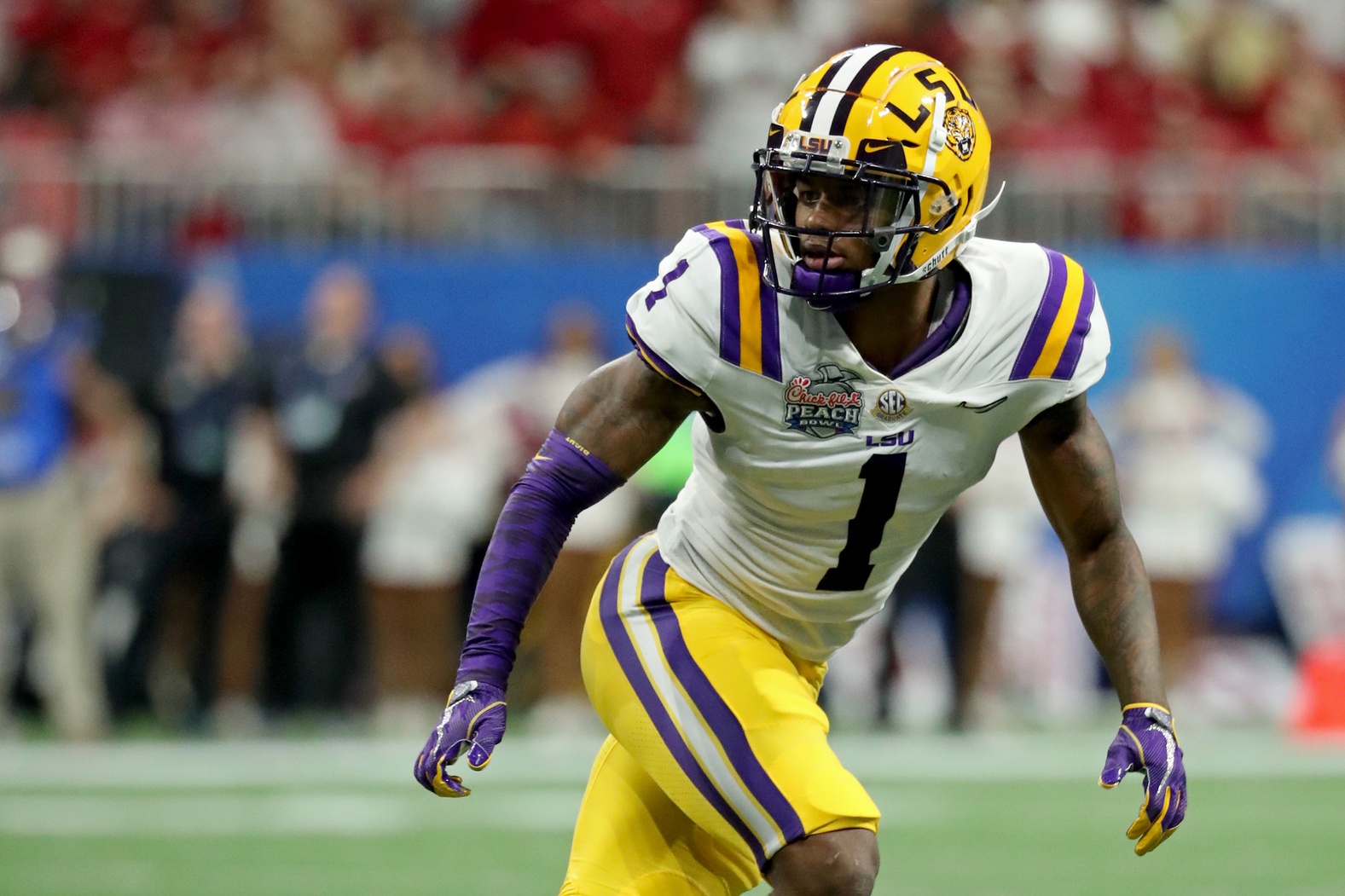 The Bucs were potentially in the market for another receiver if the right one was available, but they were instead determined to land one of the top tackles to add protection for Tom Brady. They were able to wait until the fifth round to take a player who could become the team's primary slot receiver from day one — Minnesota's Tyler Johnson. Opinions on Johnson were all over the map, but he has the highest PFF receiving grade against single coverage of any receiver in the draft class and just consistently won, over and over again. Johnson spent the majority of his snaps (80.9%) in the slot this past season, and while he may not have any spectacular trump card, neither does he have any significant failing. He wins contested catches, has savvy route-running and possesses enough athleticism to get the job done inside where coverage is less physical and aggressive. For a fifth-round pick to make anything of himself in the NFL is a long-shot, but this is arguably the best possible landing spot for Johnson to entrench himself as Tom Brady's security blanket underneath and from the slot.