Even the most successful Super Bowl teams can be imperfect.
Though both are well balanced and highly productive, the Kansas City Chiefs and San Francisco 49ers still have room for improvement before arriving in Miami. And you can be sure that both coaches, Andy Reid and Kyle Shanahan, will design a gameplan to attack the opposition's areas of weakness.
The following are areas of concern for both teams ahead of Super Bowl LIV.
There's a weak link in the 49ers' elite defense
---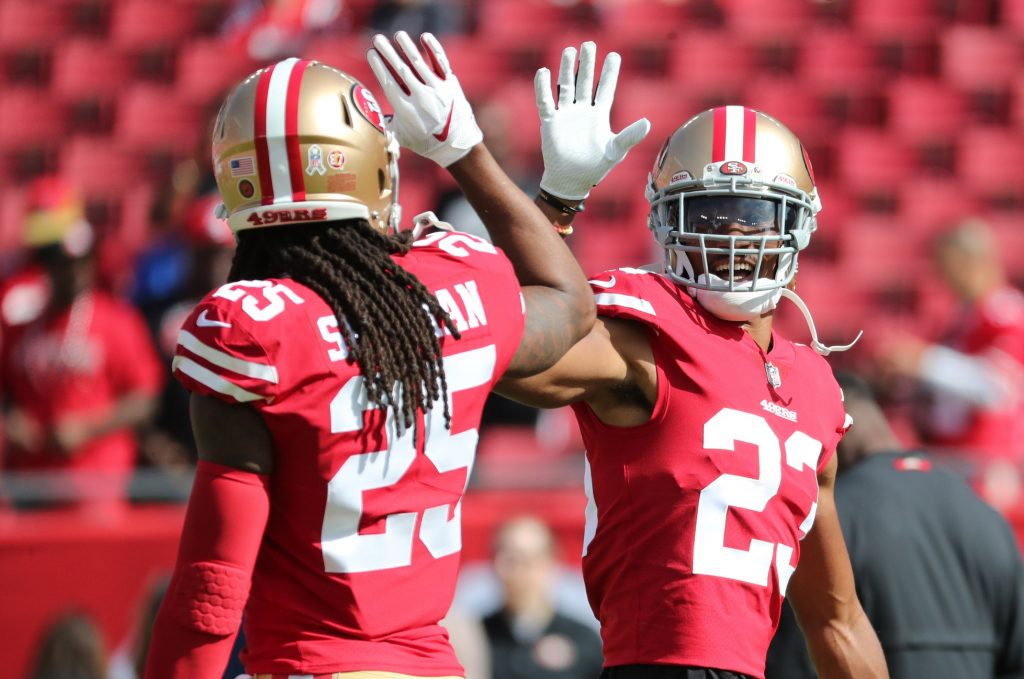 The 49ers rolled through the regular season with a dominant defense that earned the NFL's third-highest team pass-rush grade (80.4) and the second-highest team coverage grade (92.5).
Defensive coordinator Robert Saleh designed a pass-rush that collectively won of 55.7% of its pass-rush assignments — second to only the Pittsburgh Steelers league-wide — while generating 306 total quarterback pressures on the year, the seventh-most among teams. Arik Armstead (90.0), Nick Bosa (88.7), DeForest Buckner (80.8) and Dee Ford (81.9) all earned pass-rushing grades above 80.0 and combined for 36 of the team's 52 sacks and 71 of their 99 total knockdowns (sacks+QB hits). Their ability to hit, hurry and harass the opposing quarterback is all but assured due to their talented and deep rotation on the defensive line.
On the back end, cornerback Richard Sherman, fresh off claiming the No. 1 spot on PFF's list of top 25 corners and earning PFF's end-of-season award for the NFL's best coverage defender, will enter the contest with an elite coverage grade of 90.6 and has allowed a passer rating of just 53.0 over his entire career. To Sherman's inside, slot cornerback K'Waun Williams, who ranked 14th on that same list of top 25 corners, will start Super Bowl LIV with a coverage grade of 75.7 after he spent the 2019 season allowing a passer rating of just 80.8 to opposing quarterbacks while holding those passers to an NFL-low average depth of target of only 3.8 yards downfield. 
However, in football, the one position that will get you beat faster than any other is cornerback. One mistake on the perimeter of the defense or while locked in man coverage, and it will almost certainly lead to a score for the opposing team. And while the 49ers have been blessed with quality cornerback play through both Sherman and Williams, quietly, the team appears to be vulnerable at the outside corner position opposite Sherman. 
Third-year cornerback Ahkello Witherspoon earned a PFF coverage grade of 63.5 during the 2019 regular season, which ranked 50th among the 95 cornerbacks who played at least 300 snaps. He allowed 54.7% of his 53 targets to be completed while giving up a passer rating of 109.3 and an average of 1.20 yards per coverage snap, 74th and 55th, respectively, among the aforementioned 95 players at the position.
At 6-foot-3, 195 pounds, Witherspoon has loads of potential, but he has underperformed so far, especially when locked in man coverage. He has also been an easy target inside the red zone where he tends to lose vision on the quarterback while covering his man — on seven red-zone targets this year, he has allowed five catches for three touchdowns, two first downs and zero forced incompletions for a passer rating allowed of 132.1.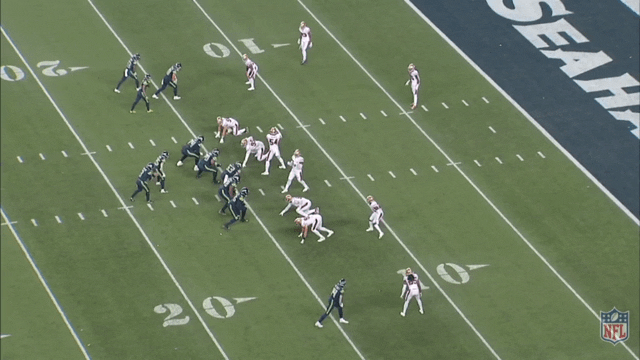 During his 337 snaps in coverage, Witherspoon has proven to be streaky while showing inconsistent moments of both good and bad. Unfortunately, his confidence suffers after he gets beaten on critical plays, and that also leads to a breakdown in coverage technique.
Witherspoon also has a tendency to allow a free release when aligned in press-man coverage on the line of scrimmage. When quarterbacks sense the lack of confidence in a coverage defender, they will not hesitate to attack repeatedly. For example, after beating Witherspoon on the above touchdown in the teams' Week 17 matchup, Seattle Seahawks QB and PFF's MVP, Russell Wilson, immediately went right back at him on the very next possession (below).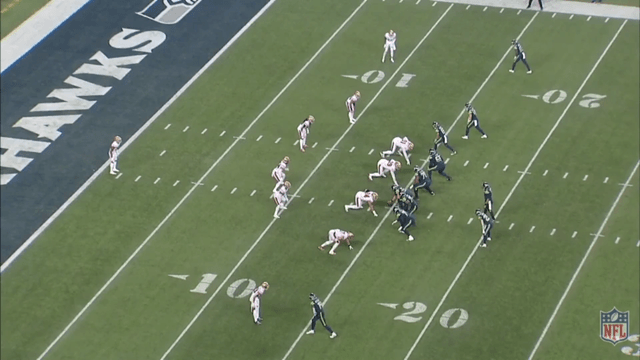 Witherspoon was often replaced by second-year corner Emmanuel Moseley, who earned a PFF coverage grade of 68.0 (34th) in 2019. Moseley was a slight improvement over Witherspoon, evidenced by his higher coverage grade and his lower passer rating allowed (86.6), but unfortunately, Moseley has allowed a higher completion rate (58.1%) across his 62 targets, including the postseason. For the most part, he's failed to use his 5-foot-11, 190-pound frame to jam receivers at the line of scrimmage, and, instead, he tends to allow a free release and easy access to the middle of the field.
The play below is a perfect example of this. Here, he panics and takes a poor coverage angle, and his undiscipline allows the receiver to escape on a big pass play.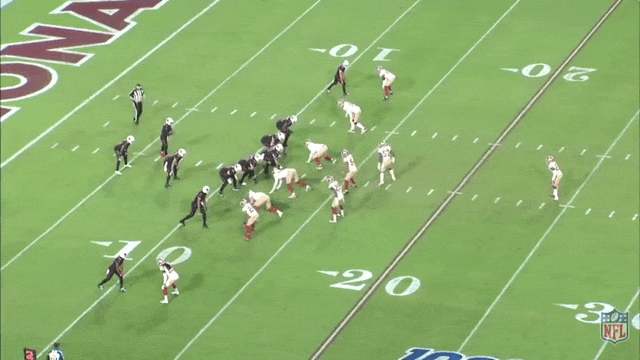 On average, quarterbacks have targeted Richard Sherman once every 10.6 snaps in coverage so far this year, the third-lowest rate in the NFL, and you can rest assured that even Patrick Mahomes will be wary of testing him in the biggest game of his young career. And on the inside, Williams has given up just 0.98 yards per slot coverage snap while allowing a passer rating of only 73.7 in slot coverage, marks that rank eighth and fourth, respectively, among qualifying slot receivers.
The strong play of these two cornerbacks will ultimately lead Andy Reid to focus on the 49ers' weak links in coverage, and given the speed that they have in the receiving corps and the talented quarterback who will be passing them the ball, the performance of these weak links could go a long way in deciding the outcome of Super LIV.
The Chiefs' run defense could be their undoing
---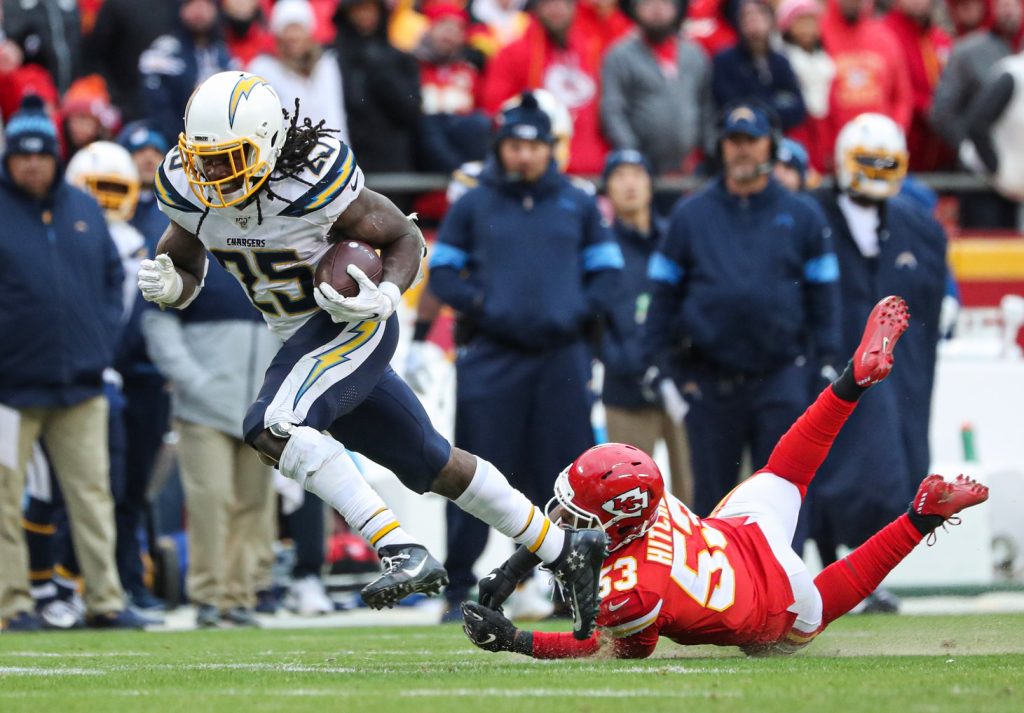 When Kyle Shanahan puts pen to paper to draw up his gameplan for Super Bowl LIV, he will be compelled to lean on his record-setting rushing attack that has totaled 471 yards, 290 yards after contact, six rushing touchdowns and 19 rushing first downs over the first two postseason games. And a deep dive into the data on the Kansas City Chiefs' run defense will do more than raise an eyebrow — it also reveals an area of weakness which begs to be exploited. 
Of course, by now we have all heard how much that run defense has improved under defensive coordinator Steve Spagnuolo. And while the data does show at least some improvement, the question as to whether or not it has risen to the height of championship-level remains unanswered.
Over the first 10 games of the season, the Chiefs' run defense allowed 148 yards per game (31st) and 12 rushing touchdowns (tied 28th). During those 10 games, they allowed five different players to rush for 100-plus yards, all while giving up 77 first-down runs (31st) and 38 runs of 10-plus yards (30th). They allowed a 30th-ranked 0.052 EPA per rush attempt, earned a 32nd-ranked 53.3 team run-defense grade, brought the opposing ball-carrier down for a loss or no gain on a league-low 10.9% of their snaps, averaged a league-worst average depth of tackle of 4.95 yards downfield and gave their opponents a 23rd-ranked average of 1.78 yards per carry before contact by a defender. 
However, over their last eight games, including the postseason, the Chiefs' run defense has allowed 93.6 yards per game, improving their standing from 31st to 14th, and they have allowed only four rushing over their last eight games. After allowing only one 100-yard rusher (Oakland's Josh Jacobs, 104) over that span, the Chiefs' run defense also allowed fewer first down runs (40, 19th) and runs of 10 plus yards (19, 17th).
But while those box score numbers have done the team a favor and perhaps taken the spotlight off them for a brief moment, their PFF run-defense grade has shown only marginal improvement from that last-ranked 53.3 to a 20th-ranked 63.1. They still rank 27th among teams in EPA per allowed per rush attempt (0.024), 16th in the percentage of run-defense snaps that resulted in a loss or no gain (16.5%), 23rd in average depth of tackle (1.55) and 27th in yards before contact allowed per rush attempt (1.84). It's been better in some spots, sure, and some of those middle-of-the-pack numbers could even be classified as "good," but it's still far, far from great for the Kansas City Chiefs.
For all the hyperbole surrounding the Chiefs holding Tennessee Titans Derrick Henry to only 69 yards rushing with an average of 3.6 yards per carry in the AFC Championship, that "good" is far from great when you see how the Chiefs' defensive front was manhandled during their limited 24 snaps of run defense. They ended the game with a team run-defense grade of only 51.9 and produced an average depth of tackle of 3.68 yards downfield.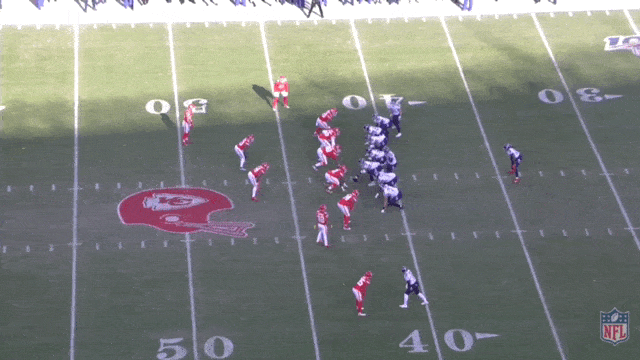 This outside zone run play is similar to what the Chiefs should expect from Kyle Shanahan's fifth-highest graded run-blocking unit (74.1). Through 18 games, including the postseason, the 49ers' run game ranks first in rush yards per game (137.4) and has 25 rushing touchdowns to its credit. Their backfield trio of Raheem Mostert, Tevin Coleman and Matt Breida has combined for 2,362 yards, 1,448 yards after contact, 21  rushing touchdowns, 82 first-down conversions and 81 forced missed tackles on just 475 total attempts. They have all earned rushing grades above 65.0 with Mostert leading the way at 83.1 overall, which actually beats out the rushing grade of Derrick Henry on the year (79.9).
A final look at the Chiefs' vulnerable run defense reveals a 29th-ranked 57.1 run-defense grade through 18 games, while their average depth of tackle of 3.76 yards downfield ranks dead last among the league's 32 teams.
It's true that both teams have areas of immense vulnerability. Still, we'll have to wait until February 2nd to see whether or not these two offensive masterminds can capitalize on their opponent's weakness.
[Subscribe today using promo code PFF30 and save 30% off an EDGE or ELITE Annual subscription and get a head start on the 2020 free agency period.]