The official NFL Pro Bowl rosters were released on Monday night, and they obviously differ from the Pro Bowl teams that PFF released last week. Let's dive into some of the biggest snubs from this year's team.
First, let's start with the snubs.
Believe me, nobody is more surprised to be writing the Garett Bolles support letter than I after watching him over the past couple of seasons. It's not that he was ever as bad as some would have you believe, but it was ugly when he lost, and he lost more than enough for you to notice.
Bolles averaged a PFF grade of 74.0 and 15 penalties per season over his first three seasons in the NFL. Bolles has been transformed and is grading at an All-Pro level this season, never mind the Pro-Bowl. He has just seven penalties across 15 weeks and has yet to surrender a sack despite spending 521 snaps pass blocking for various quarterbacks who don't exactly make that task any easier with their style of play.
Bolles has PFF grades of at least 85.0 in run blocking and pass protection and should have made the AFC team over any of the tackles actually selected.
Sticking with the Broncos, Bryce Callahan not making the roster is a travesty clearly born from ignorance of actually watching him play this season. Callahan is one of the best slot corners in football, but because of injuries to Denver's secondary, he had to moonlight as an outside corner on a number of occasions this season. Overall, he has allowed a passer rating of just 46.9 when targeted, giving up an absurd 7.1 yards per catch.
Callahan has played in 12 games and has allowed a total of 199 receiving yards. Combined, the four cornerbacks selected ahead of him have allowed 500 yards each on average. Callahan has also done his work without being flagged for a single penalty, while those cornerbacks have combined to average almost seven penalties apiece.
Buckner has been an absolute force for the Indianapolis Colts this season, his first with the team. He was already a quality player for the San Francisco 49ers, but his overall PFF grade of 89.6 is eight clear grading points higher than his best season in San Francisco.
Buckner's overall grade trails only Cameron Heyward among interior linemen from the AFC, and he has 47 total pressures and 28 defensive stops to his name. What's more, the games where he wasn't playing for the Colts showed just how important to them he is, as they immediately became a unit of swiss cheese up front without Buckner in there disrupting things.
There were few easier choices for the Pro Bowl roster than Corey Linsley, who has been by far and away the best center in football this season. But for some reason, he wasn't seen as one of the two best in the NFC by the selectors.
Linsley's PFF grade of 89.8 is almost 10 full grading points higher than the next best center. His run-blocking grade is elite, and, if anything, his pass blocking is his weaker area, yet he has surrendered just two total pressures across 11 games and 379 pass-blocking snaps. He has also not been flagged for a single penalty all season.
I get why Brady didn't make it, but from Week 1, few quarterbacks have been let down by their statistics more than Brady has been. Over the first three weeks, he saw his receivers drop three touchdowns in the end zone, and only Ben Roethlisberger has had more passes dropped than the 31 Brady has seen hit the ground this year.
Brady ranks fifth in big-time throws this season, and only Aaron Rodgers has a better turnover-worthy play rate than Brady's rate of 1.8%. There are certainly quarterbacks with better stats, but Brady's play deserves that third spot on the NFC roster.
I know the Bengals have had a miserable season, but Jessie Bates has been one of the best players in the league at any position, and to not even make the Pro Bowl is a shocking omission.
Bates has by far the highest PFF grade, sitting as the only safety with a mark above 90.0 overall, thanks largely to three interceptions and an absurd 11 pass breakups — two more than any other safety in the league, despite primarily playing as a deep-lying free safety. Bates has shown incredible range and playmaking ability this season and should be an All-Pro, never mind a Pro-Bowler.
Honorable mentions: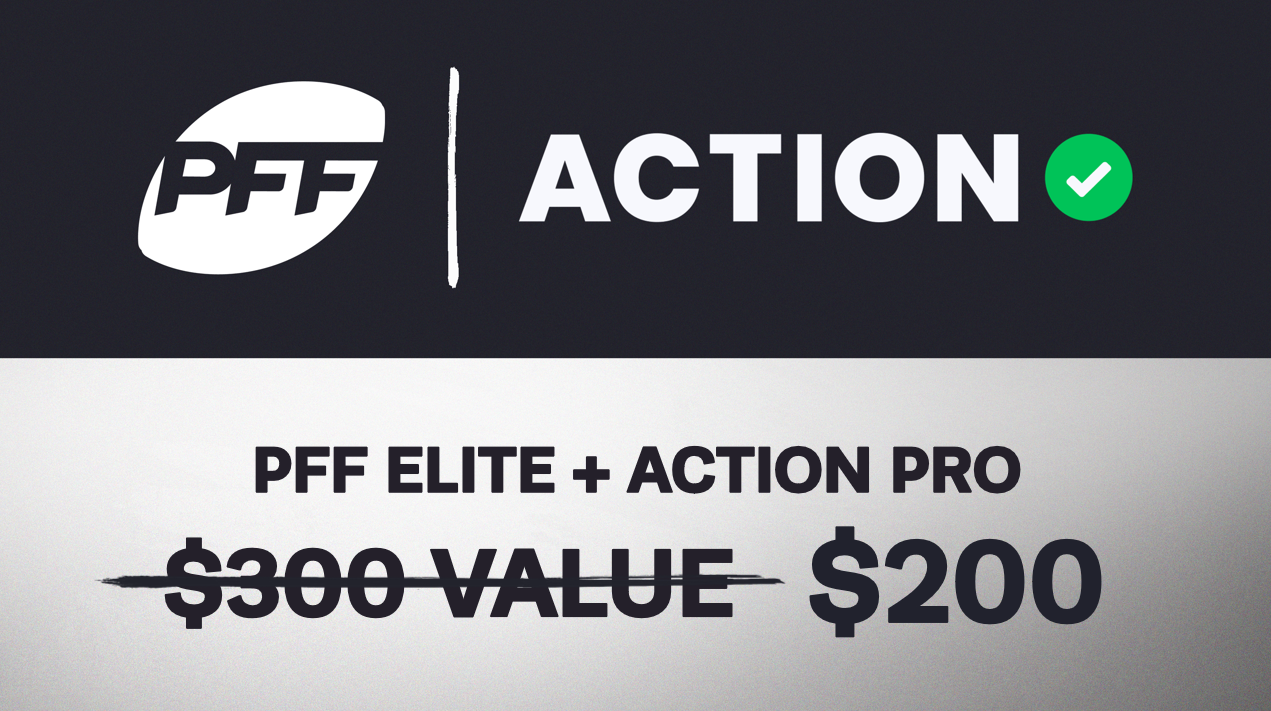 Now, onto the biggest mistakes:
Clark is currently sitting as the 105th-ranked edge rusher in the league by PFF grades. If we give him some credit for playing time and massively increase the snap threshold to give us just 62 qualifying players, he moves to 53rd out of 62, with an overall grade of 53.8.
PFF grades certainly aren't the whole story, but you don't belong in the Pro-Bowl if you have a grade around 54.0, no matter what our margin for error is. Clark ranks 26th in terms of total pressures (40) and 91st out of 120 players in pass-rush win rate. Maybe his run defense has been off-the-charts good to offset poor pass-rush production? Nope, his run-defense grade is actually worse than his pass-rush grade. Frank Clark does not belong in this Pro Bowl.
It's become an annual tradition to see Pouncey's name on the Pro-Bowl roster and then count up just how many centers you would have selected in front of him that particular year had the selection been made on merit rather than reputation.
For those keeping score, that number this year — just in the AFC — is 13. Pouncey has a PFF grade of 58.4 and has missed time because of injury. His pass-blocking numbers are solid — 14 total pressures allowed across 11 games — but he is blocking for a quarterback with one of the lowest average depths of target and fastest releases in the league, yet has still given up seven times the number of pressures that a player like Corey Linsley has in the same number of games.
Jamal Adams has done some remarkable things this season. He leads the team in total pressures (31) and sacks (11) despite being a safety, missing four games and rushing the passer less often than 10 other Seahawks. It's a number that stands out, but it's not really his primary job, which remains coverage.
Adams has a PFF grade of 49.2 in coverage, which ranks 83rd out of 95 safeties in the league this season. He has surrendered three touchdowns and been beaten for a passer rating of 128.8 when he has been in primary coverage. On those plays, opposing quarterbacks have a completion rate of 82.5%. Congratulations to Adams on escaping the Jets and making the postseason, but he doesn't belong in this year's Pro Bowl.
I'm starting to think that there's a second Andrus Peat in the league, and I'm watching the wrong one's tape — because the player that received the big-money extension and just made the Pro-Bowl should be closer to getting benched than to making all-star teams.
Peat hasn't produced an overall PFF grade better than 60.0 over a single season since 2017, and this year he is sitting pretty at 57.9, 62nd out of 91 qualifying guards. He has surrendered 22 total pressures for a team that likes to get rid of the ball quickly, and his run blocking has been no better.
You can make the case that the third guard spot was tricky to fill for the NFC, but it wasn't that tricky.
Let's move past the farce of listing JPP as an outside linebacker for a moment, ensuring that the NFC roster doesn't actually have any true off-the-ball outside linebackers but instead six edge rushers to be combined with two inside linebackers in some kind of Frankenstein defensive front.
Even just comparing him to other edge rushers, JPP isn't close to the Pro-Bowl this season. He ranks 34th in overall PFF grade (69.7), 19th in total pressures and 90th in pass-rush win rate, just a tenth of a percentage point above the equally farcical selection of Frank Clark.
Honorable mentions: