Welcome to the Week 2 edition of the 2019 fantasy football trade value chart. The waiver wire is a great way to improve your fantasy roster, but the best players are of course already rostered, so trading is an excellent approach as well. There's no better place to get a framework for what makes a good deal than the chart.
The trade value chart uses our rest-of-season projections to assign values to every relevant player. The players are displayed in order of their PPR league values, but we've included the non-PPR values for those players as well.
Christian McCaffrey again sits at the top of the heap the rest of the way, even after a subpar Week 2. He's guaranteed a massive workload just about every week.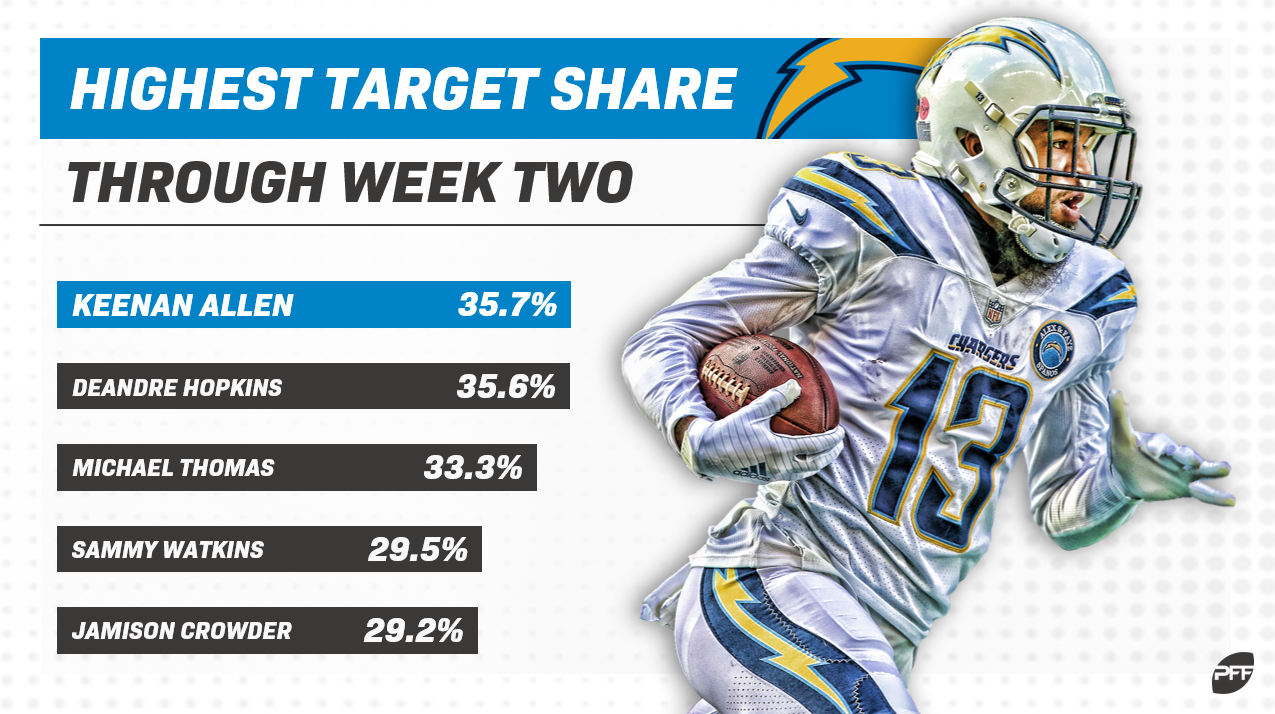 The most noteworthy takeaway around the top of the chart for this week is that Keenan Allen now sits atop the values for wide receivers. The injury to Hunter Henry combined with Mike Williams being banged up has Allen getting a massive workload with no signs of that going away. He's leading the league in target share (35.7%) and a strong candidate to receive the most targets in the league this year.
Lamar Jackson has climbed to the No. 2 QB value. He's still several dollars shy of Patrick Mahomes leading the way, but it's been a rapid ascent for the second-year quarterback. Sticking with the Ravens, Mark Andrews now sits at No. 5 among tight ends, behind the big three names and Evan Engram. He, John Ross, and Larry Fitzgerald are the only players with 100 receiving yards in both games so far.
Check out the full chart below. As always, this is a framework. Don't take these values as gospel. But they are a guide to help make the best deal possible.
Subscribe to PFF Edge to continue reading

Already have a subscription? Sign In