We're in the thick of the NFL offseason and it's officially time to start fantasy football prep. I'll be answering the biggest questions heading into the 2021 season. Click here to read the series of questions answered so far.
When the 2020 NFL season finally began, the fine folks at Fantasy Football Calculator reported 66 wide receivers with relevant average draft positions in redraft leagues. There were eight players from this group with an average draft position outside of the top 30 at their position:
It's easy to spot some commonalities. Lamb, Jeudy and Jefferson were first-round rookies in fairly crowded offenses who won out anyway. Boyd, Johnson and Jones were incumbent No. 2 receivers who faced some newfound competition in the pass game. Cooks and Anderson had to adjust to life with a new team.
Through it all, each of these eight wide receivers managed to stay healthy enough and earn ample trust from their quarterbacks to rack up triple-digit targets. Only Jeudy failed to beat his average draft position, but his PPR WR46 finish demonstrates the sort of floor available when one is able to hit on these longshot target hogs.
What follows are 10 wide receivers with a Fantasy Football Calculator ADP outside of the top 36 who have the potential to see over 100 targets in 2021. Note that I bumped up from 30 to 36 because each of the present WR30-36 crop are fairly easy outliers to spot: DeVonta Smith, Courtland Sutton, JuJu Smith-Schuster, Tyler Boyd, Deebo Samuel and Robby Anderson. Only two of last year's eight qualifiers were true preseason WR3s anyway.
I'll lean on the PFF Fantasy Projections to quickly identify any major outliers before resorting to our three previous trends from last year. For those keeping track at home: The usual 100-target pace would be 106 now that the NFL is playing 17 games per regular season.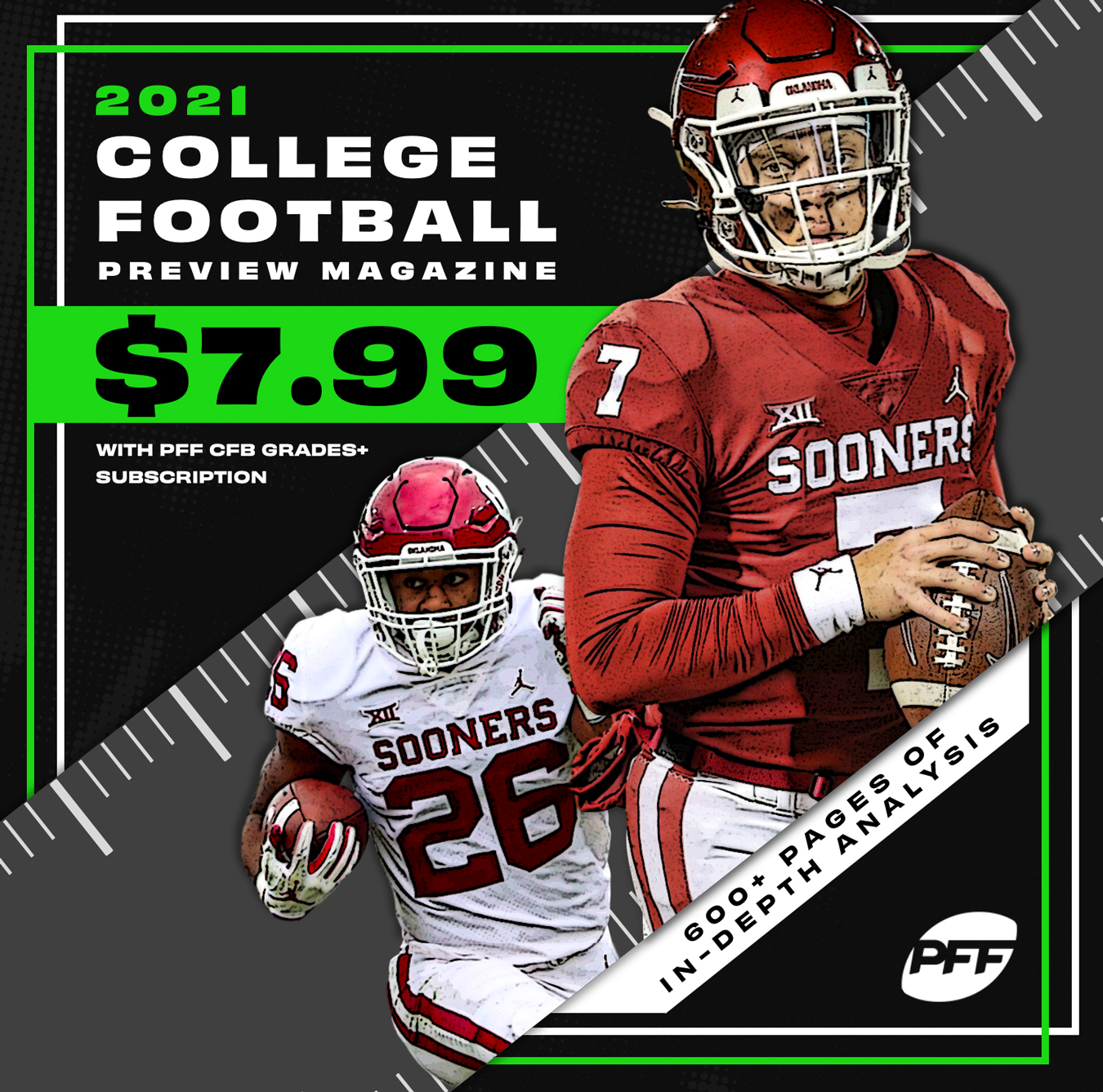 Cooks has ripped off PPR WR14, WR10, WR15, WR13 and WR17 finishes in his five career seasons in which he played at least 15 games. Sure, 2019's WR61 disappointment came in 14 contests and also coincided with the worst quarterback play of Cooks' career… to this point. It's safe to say none of the Texans' backup quarterbacks will rival the likes of Drew Brees, Tom Brady, Deshaun Watson or even Jared Goff; that doesn't mean Cooks isn't still capable of functioning as an upside WR3 as the undisputed No. 1 pass-game option in this offense. Cooks' 81-1,150-6 receiving line was obviously heavily aided by Watson; just realize the 27-year-old talent isn't close to being washed.