For most fantasy football leagues the playoffs are just around the corner, and with that it is extremely important that our roster is filled to the brim with great IDP options that we feel comfortable starting during this crucial time.
Here are 10 more IDPs to potentially add to your waiver-wire adds this week.
Defensive line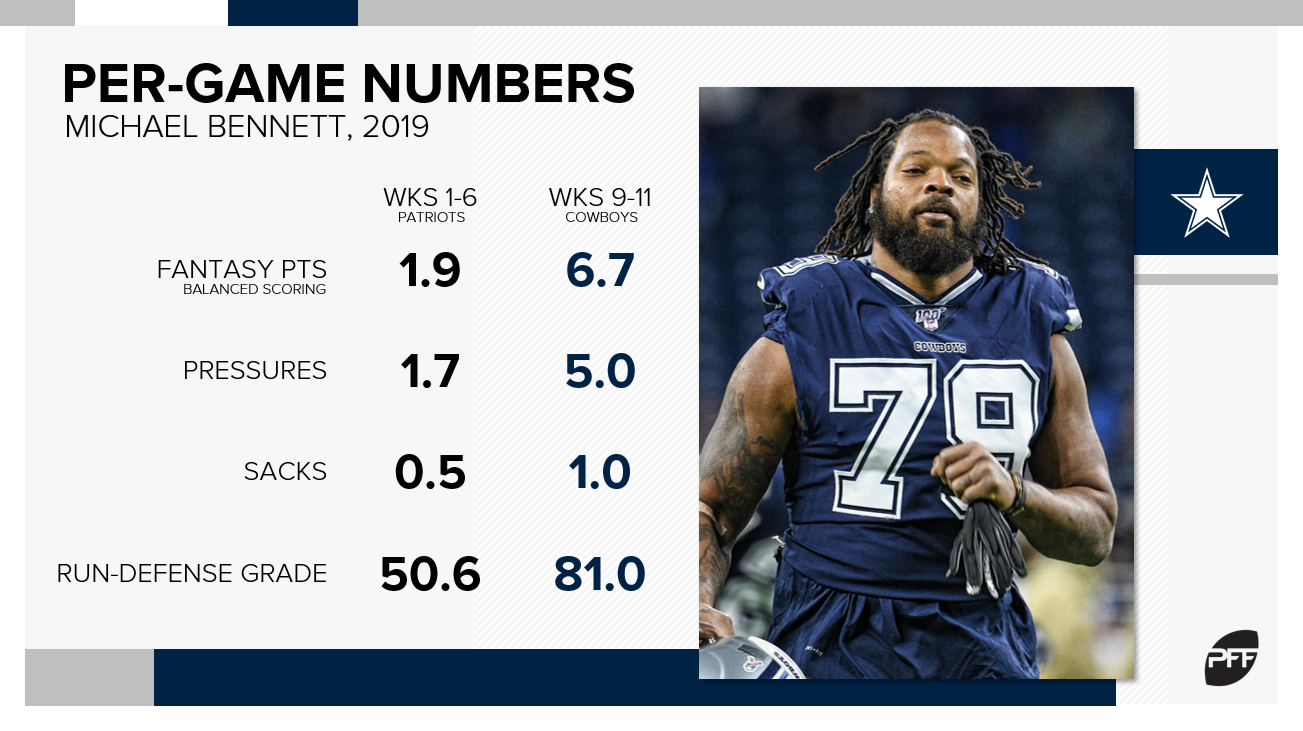 Before being traded away from the New England Patriots, Bennett was not exactly having a great season IDP-wise. Since joining the Cowboys, though, Bennett has 3 sacks in three games, two of which came this past Sunday against the Lions. The hope now for Bennett is that this is a sign he is comfortable in the Cowboys' system and ready to rock for the rest of the season. While with the Patriots Bennett had a total of just 10 pressures through six games, now through three games with the Cowboys he's already surpassed that with 15. Bennett will likely be a hot commodity on the waiver wire for teams looking to make a playoff run.
Anderson has missed some games due to injury this season but appears to be healthy as we reach the end of the fantasy football regular season. Anderson should act as a nice depth add here as he plays a fair amount of snaps for the Jets' defense as a starter and has managed a sack in consecutive weeks as well. While not putting up high tackle numbers, he is at least a threat to sack the quarterback every game that he is out there which should earn him a roster spot in most IDP leagues.
Subscribe to PFF Edge to continue reading

Already have a subscription? Sign In