With our country deeply in the sports abyss, months before the NFL season is to start, it's time to reveal something we've been working on for a while now — a new way to measure fantasy football strength of schedule.
We at PFF have some of the best minds in football grading games for us, the result of which you can see on Premium Stats via a PFF Elite subscription. But while these grades are second to none, and the signature stats available add additional context, sometimes it's good to fold these data points up into more digestible pieces. That's what our fantasy strength of schedule metrics — which will be available through a PFF Edge subscription — aims to do.
Going down to the play-by-play level, I adjusted each player's grade for context (situation, opponent, scheme, etc.) and weighed them by recency (the most recent data is the most valuable) and how they correlated with fantasy points at each position.
While the release date for these metrics is still a few weeks away, I had a peek at them recently. Here are some takeaways. 
[Editor's note: Subscribe to PFF ELITE today to gain access to PFF's Premium Stats and new Player Grades experience in addition to the 2020 NFL Draft Guide, 2020 Fantasy Rookie Scouting Report, PFF Greenline, all of PFF's premium article content and more.]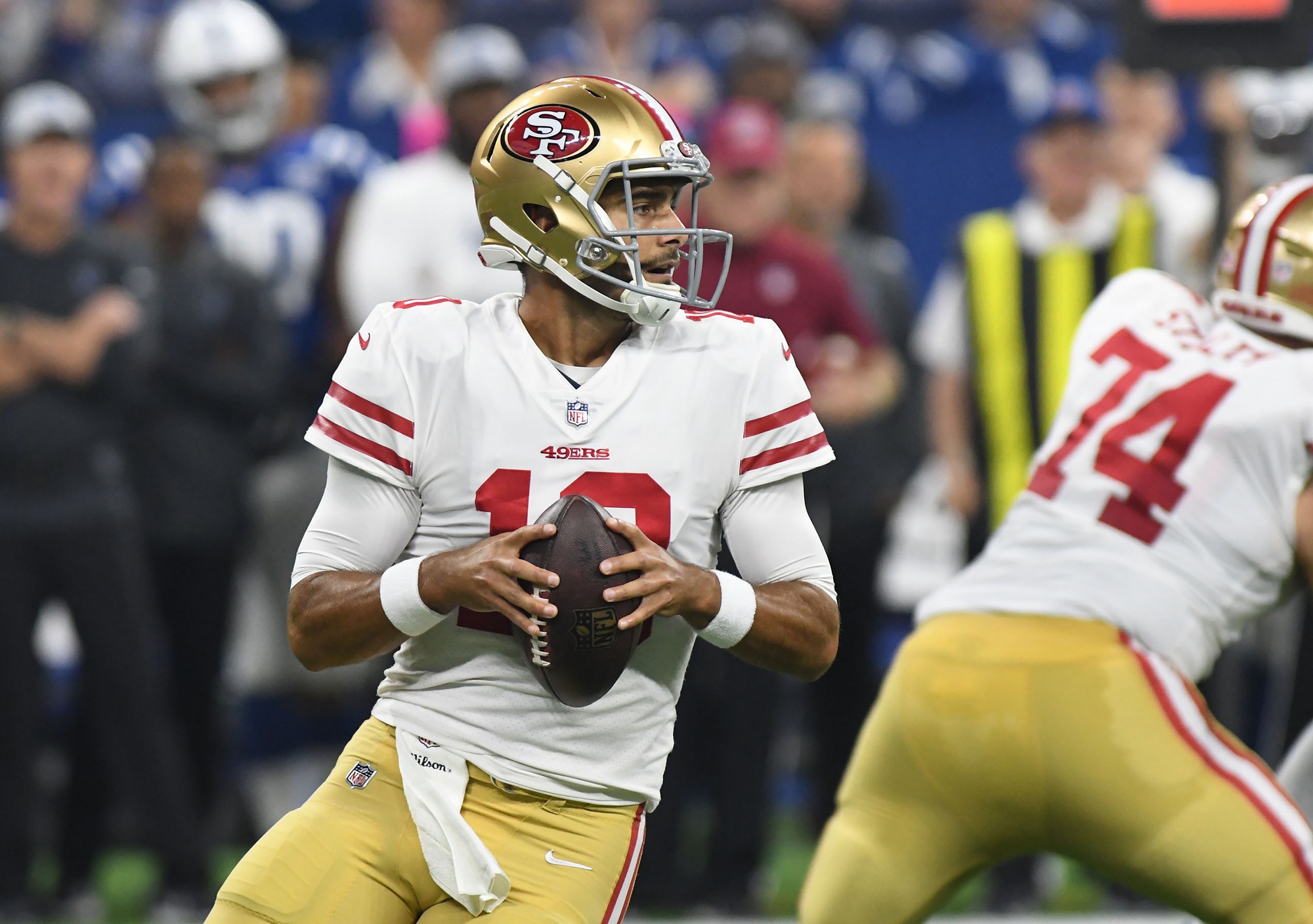 Jimmy Garoppolo is primed for a pretty easy fantasy schedule
While San Francisco 49ers fans are probably a little disappointed with both how the Super Bowl went and how little they got out of Garoppolo in the playoffs, things set up for him nicely in 2020.
In addition to playing the base-heavy Seahawks — who will likely be without newcomer Quinton Dunbar for all or parts of the season — once during the fantasy football regular season, they also get the rebuilding (at least on defense) Arizona Cardinals twice (once in the fantasy playoffs) and a Los Angeles Rams defense that lost Wade Phillips, Nickell Robey-Coleman, Dante Fowler Jr., Cory Littleton and Eric Weddle this offseason.
There are also some defenses on the 49ers' schedule that could go either way, with the Philadelphia Eagles, New York Giants and Miami Dolphins depending on acquisitions during an offseason riddled with a pandemic to improve from poor seasons in 2019.
After losing star cornerback Byron Jones and seeing their linebacking corps slip up in their second year together, The Dallas Cowboys should make for an easier defense than upon first inspection, as well. This schedule is one of the biggest reasons why Garoppolo has been seen as a value pick for the NFL MVP award, as well.
Subscribe to PFF Edge to continue reading
Already have a subscription? Sign In