Each week in this space, we'll highlight the best quarterbacks to pick up and stream in fantasy football. Today, we're looking ahead at Week 10.
With some of the top fantasy quarterbacks taking the week off, week nine gave us a nice change of pace in terms of the quarterback leaderboard. Mixed with Russell Wilson and Lamar Jackson atop the QB charts were some names we haven't seen in a while like Jimmy Garoppolo, Ryan Tannehill, and Ryan Fitzpatrick.
Before we completely move on to Week 10, let's first take a look back at how our Week 9 streaming quarterback options fared. In smaller leagues, both Gardner Minshew II and Garoppolo had excellent gamescripts, but only Jimmy G was able to perform as we hoped, finishing the week with 28.9 fantasy points. … Although Derek Carr and Sam Darnold both looked promising, neither ended among the best Week 9 quarterbacks, Carr did finish as a low-end QB1, which isn't too bad for a streaming quarterback. … For those of you in deeper leagues, the pickings were slim. Of the four options I proposed, Fitzpatrick, who finished as the eighth-highest scoring quarterback of the week was the best choice, although it is fairly easy to envision a world where it was one of the other guys.
In Week 10, a whopping six teams will have a bye, although only some of them have a fantasy-relevant quarterback. If you have Deshaun Watson, Carson Wentz, or Tom Brady on your squad, keep reading for the best Week 10 streaming quarterbacks that should be available in your league.
Shallow leagues (8-10 teams)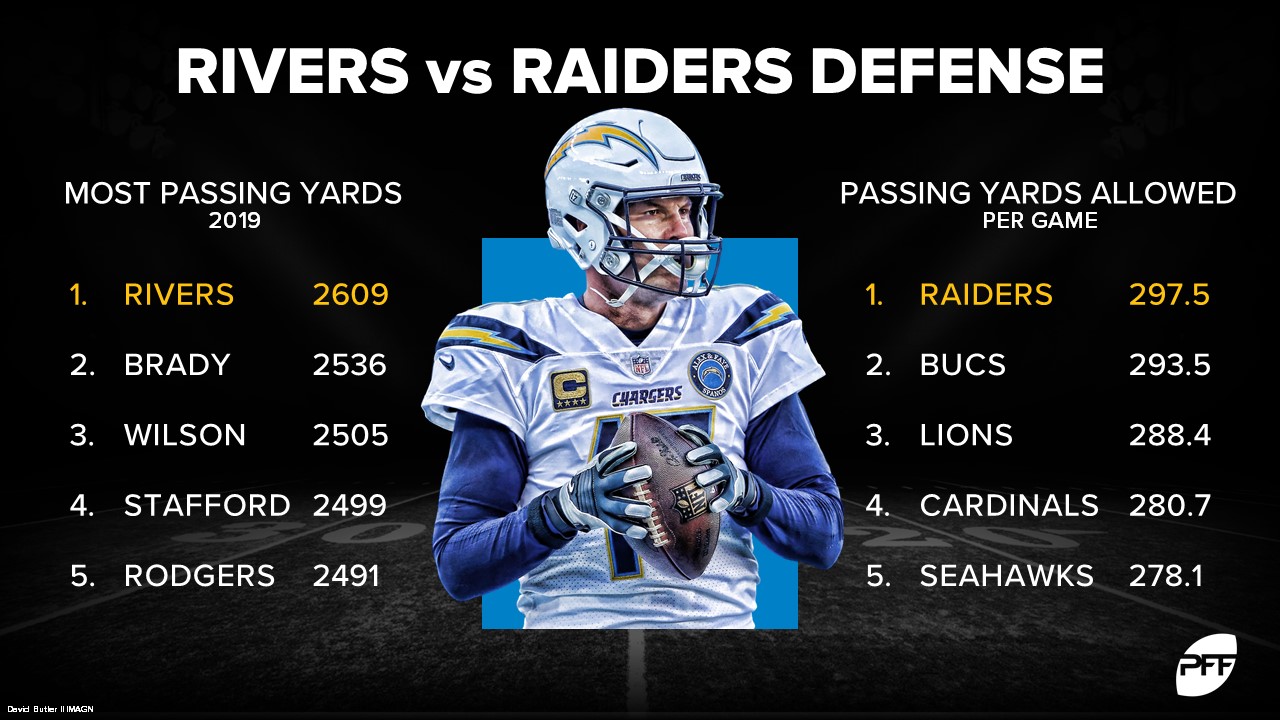 Did you know Rivers is leading the league in passing yards? Although by most measures, he has been far from the best quarterback so far in 2019, Rivers has been excellent at moving the ball downfield, and that should certainly continue this week in Oakland against a Raiders defense that has allowed a league-most 312 yards per game to opposing quarterbacks. If you can get Rivers as a streaming option, slot him into your starting quarterback role and carry along.
Josh Allen (BUF @ CLV) — 78% owned
For how often he has appeared on this list, it's pretty telling that Allen is still not owned in more leagues. Although he has flashed signs of fantasy greatness, his inconsistent play paired with his apparent inability to move the ball downfield has owners still doubting the second-year man. In a decent matchup against the Browns, Allen is just about a lock for 15 points.
Standard leagues (10-12 teams)
Jimmy Garoppolo (SF vs SEA) — 67% owned
After dominating the competition in Week 9, Garoppolo once again is projected to finish among the top quarterbacks in Week 10. Although the 49ers remain undefeated, San Francisco has not really needed Garoppolo to carry the brunt of the offensive load given the way the 49ers defense and running game have both been playing. Things might be different this week against MVP frontrunner Russell Wilson and the Seattle Seahawks, who have been somewhat effective at shutting down the run. For the 49ers to remain undefeated, Garoppolo will need a big game against a soft Seattle secondary.
In this week's edition of "who plays the Dolphins?", Brissett and company are set to host the Miami Dolphins who have allowed 19 passing touchdowns to opposing quarterbacks. While Brissett is still far from a slam-dunk weekly option, a juicy matchup at home makes him a great streaming option in most leagues this week. (Note that Brissett is currently listed as questionable. Brian Hoyer makes for a solid streaming option as well should Brissett miss the game, but make sure to check our expert rankings prior to kickoff to make sure you've got the right guy.)
2QB and deep leagues (14+ teams)
Kyle Allen (CAR @ GB) — 8% owned
Although the guy who threw four touchdowns against the Arizona Cardinals in Week 3 seems to have gone missing, Allen has played admirably in Cam Newton's absence, leading the Carolina Panthers to a 5-1 record in his starts. With an exploitable secondary in the scope for this week, Allen will look to get out of this interception filled rut he's found himself in and back into the hearts of the Carolina faithful.
In a matchup between two streaming quarterback options in Jones and Sam Darnold, I'm taking Jones here. Although the argument is similar for both players, Jones has simply been the better guy all season long.