• Minnesota Vikings Kirk Cousins leads the list of fantasy sleepers. He's played at a fantasy starter level in recent seasons and is poised for a career year.
• These quarterbacks are great options for someone who wants to avoid quarterback completely for the first nine rounds or have an excellent backup option.
---
If fantasy managers miss out on picking the top-eight quarterback, then it's best to wait, as they can stock up on running backs and wide receivers and still survive with a sleeper quarterback.
Here are three sleeper quarterbacks that are available in the 10th round or later that could be fantasy starters this season — all of which aren't among the top-14 quarterbacks selected at both Bestball 10 and Underdog Fantasy.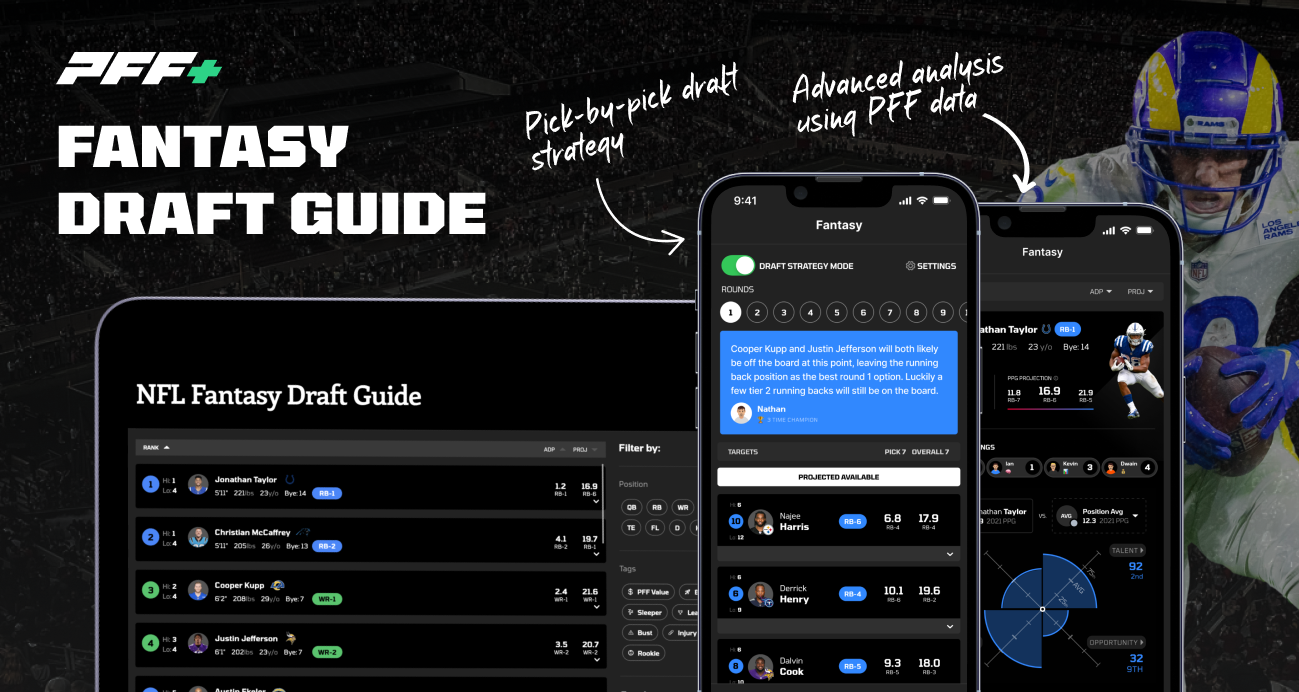 Cousins' career progression has been unique for a quarterback, as he's slowly improved throughout his career. The three best seasons of his career (based on PFF grade) have all come after he turned 30 years old — his best season occurred last season. His play particularly picked up in the middle of 2020.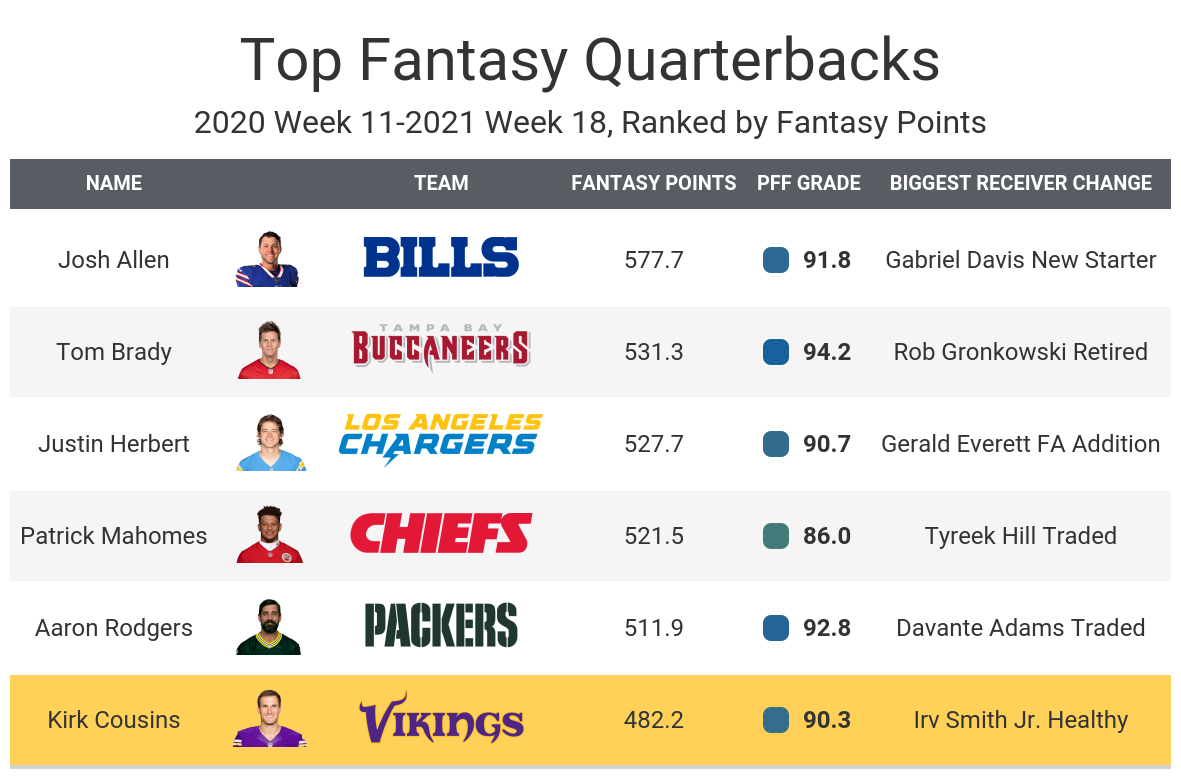 His 2020 fantasy ranking isn't as high as others because he doesn't have the rushing production or the same history as other quarterbacks that have top-12 ADPs. There is still reason to believe he can surpass some of the quarterbacks ahead of him and potentially finish as a top-five quarterback.
Cousins' receiving room is better heading into 2022 due to Irv Smith Jr.'s return while other top quarterbacks lost more talent than they gained during the offseason. Quarterbacks directly ahead of him — such as Tom Brady, Aaron Rodgers, and Matthew Stafford — are all older and more likely to decline than Cousins.
The Vikings QB should also benefit from Kevin O'Connell as his head coach. O'Connell and Cousins spent one season together in 2017 when O'Connell was the Washington Commanders' quarterback coach, and Cousins posted a QB5 fantasy finish. The Vikings offense will no longer have a  run-first mentality, according to Justin Jefferson; therefore, the new scheme — as well as the increased passing volume — will benefit Cousins.
Everything's adding up to Cousins posting a career year and, at the very least, he can be an OK fantasy starter all season.
---
Fields was a sleeper last season due to his rushing ability, but he started slow start due to beginning the season as a backup. Unfortunately, when he finally started, he played poorly enough that some managers dropped him in their fantasy leagues. He started rushing the ball more in Week 7, raising his fantasy floor, and from that point on, he recorded at least six carries in every game he both started and finished.