The Pittsburgh Steelers looked like a team on the cusp of a Super Bowl run in 2020 after getting off to a hot start at 11-0. But the fast start was fueled by one of the league's easiest schedules and was masked by an extremely one-dimensional offense — the Steelers were fourth in passing plays per game during this stretch. 
They ended the year on a 1-6 slide, capped off by an embarrassing home playoff loss to the Cleveland Browns in the Wild Card Round. Ben Roethlisberger was at the center of the disaster, as the 38-year-old quarterback saw his PFF grade fall from 75.1 (19th) during the winning streak to 56.0 (34th) to finish the season. 
More of PFF's 2021 Fantasy Football tools here: 
Fantasy Football Draft Kit | Rankings & Tiers | Draft Guide | Cheat Sheets
Projections | Strength of Schedule | Expected Points | Weekly Finishes
Roethlisberger remained fantasy-relevant despite the losses piling up. His fantasy points per game increased slightly from 18.8 to 20.0 because of the team's sheer passing volume. He's hardly the same passer he once was, but Roethlisberger showed last season that he still has just enough juice left in his right arm to support an offense packed with attractive fantasy football targets. 
2021 TEAM PREVIEW
It's hard to imagine Big Ben repeating last year's fantasy QB14 finish (QB18 fantasy points per game). Nobody knows how long his arm/elbow will last, and it's almost a guarantee that the Steelers won't lead the NFL in passing attempts for a second straight season.
The constant short passing game was due in part to the team's inability to establish the run — a concept they seem hell-bent on changing after selecting a running back in the first round.
Betting on Roethlisberger as a late-round value option (especially in two-quarterback formats) is a leap of faith on his talented receiving corps being the true driver behind his success. It's not a terrible gamble considering his ADP (QB24) makes him virtually free.
The presence of a new offensive coordinator Matt Canada will greatly increase the probability that the Steelers' offense is more efficient in 2021. As noted by PFF's Ben Linsey, Canada is a massive proponent of utilizing pre-snap motion, and the Steelers have used pre-snap shifts/motions on 60% of their plays during the preseason. Only five offenses cleared the 60% mark in 2020. Last year, Pittsburgh's pre-snap shift/motion rate ranked 23rd (44%).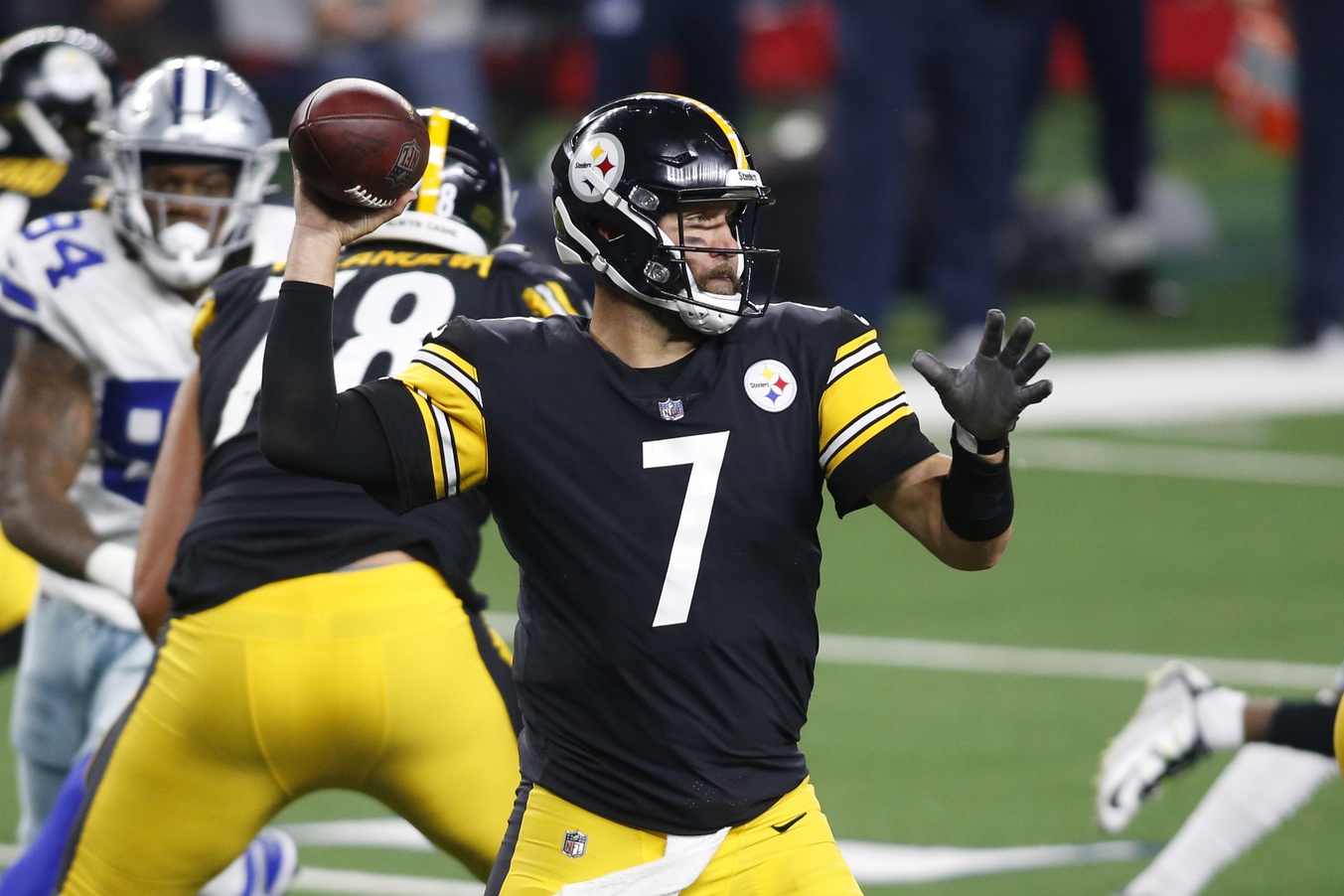 Pre-snap motion won't magically change the offense's trajectory, but it's a step in the right direction. San Francisco 49ers head coach Kyle Shanahan has been the NFL's leader in pre-snap motion since 2016; there's no doubt his offenses have been some of the most efficient over the same period. 
Canada is also supportive of running the football more in 2021, and that will make it difficult for the Steelers to provide three top-24 fantasy wide receivers for a second straight season. Pittsburgh wide receivers finished first in total fantasy points scored and second in expected fantasy points in a pass-heavy offense.
Through two weeks of preseason, Pittsburgh has run the ball on early downs at a massive 62% clip — a far cry from their 2020 early-down run rate (38%). 
The shift in focus from pass to run isn't ideal for the wide receivers to each repeat their efforts from a season ago, so be prepared for one of Diontae Johnson, JuJu Smith-Schuster or Chase Claypool to be left out. The flipside is that rookie running back Najee Harris should be force-fed touches, which should easily vault him to low-end fantasy RB1 status. 
BREAKOUTS
Subscribe to PFF Edge to continue reading
Already have a subscription? Sign In