Superflex
fantasy drafts
are becoming more and more popular, but there is still uncertainty on how and when to draft certain positions.
Here is the perfect 2023 fantasy football superflex draft strategy broken down by pick range. For live help during your draft, be sure to check out PFF's AI-powered Live Draft Assistant, which will give you expert advice in real-time during your ESPN, Yahoo! or Sleeper drafts.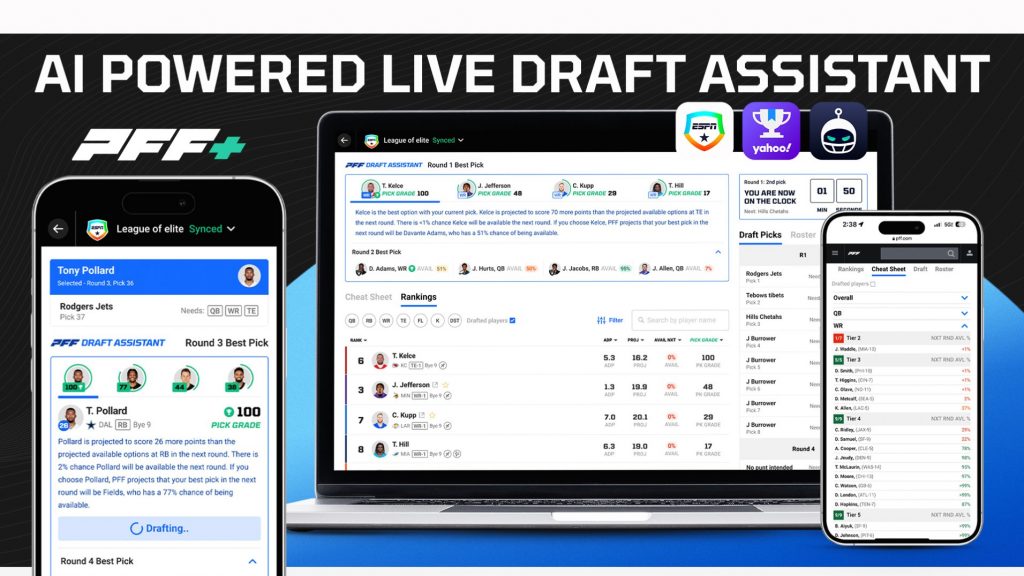 • Attacking quarterback early and often: The beauty of the first three picks in a superflex league draft is securing a Tier 1 quarterback.
• The skill positions are deep: While quarterback thins out quickly, there are still plenty of running backs and wide receivers to target later in superflex drafts.
• Click here to read the full pick-by-pick breakdown
---
• Even without landing a Tier 1 QB in the first round, there's plenty to like about this draft spot: Lamar Jackson, Joe Burrow, and Justin Fields are the best consolation prizes around.
• There isn't always a need to start QB-QB: Know the ADP and get a feel for the draft, but there's wiggle room to target high-end skill position players before drafting two QBs.
• Click here to read the full pick-by-pick breakdown
---
• Grabbing a first-round quarterback continues to be the best path: Locking up one of the elite quarterback options is still possible in the back half of the first round.
• Building around quarterback and running back early: This draft position should allow a running back-heavy build while still allowing you to land a WR1.
• Click here to read the full pick-by-pick breakdown
---
• Hoping for a top-10 quarterback in the back of the first round: Justin Fields or Trevor Lawrence could help salvage this late pick in the first round, according to ADP.
• The best draft position to wait on QB2: ADP could allow us to target some of the top-tier non-quarterbacks through the first four rounds once we lock up QB1.
• Click here to read the full pick-by-pick breakdown
---