• Tyler Lockett: 9 receptions, 128 yards, 1 touchdown
• D.K. Metcalf: 8 receptions, 127 yards, 1 touchdown
---
PFF's fantasy football recap focuses on player usage and stats, breaking down all the vital information you need to achieve fantasy success in 2022.

Jump to another recap:
[email protected] | [email protected] | [email protected] | [email protected]
[email protected] | [email protected] | [email protected] | [email protected] | [email protected]
[email protected] | [email protected] | [email protected] | [email protected]
---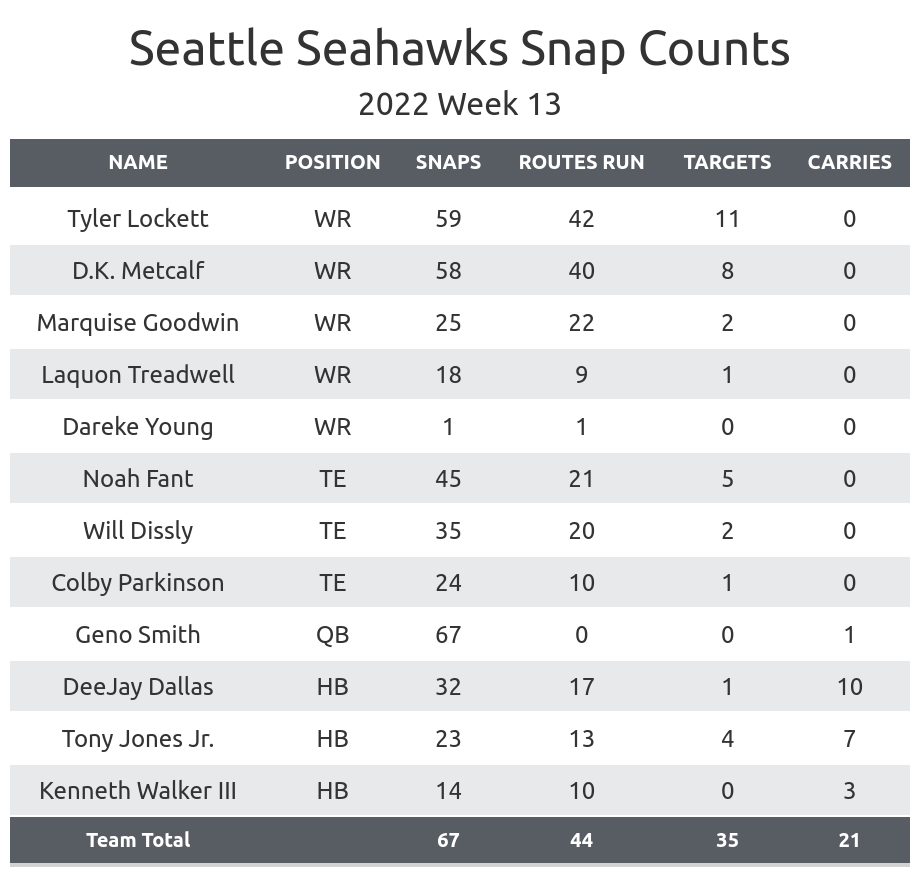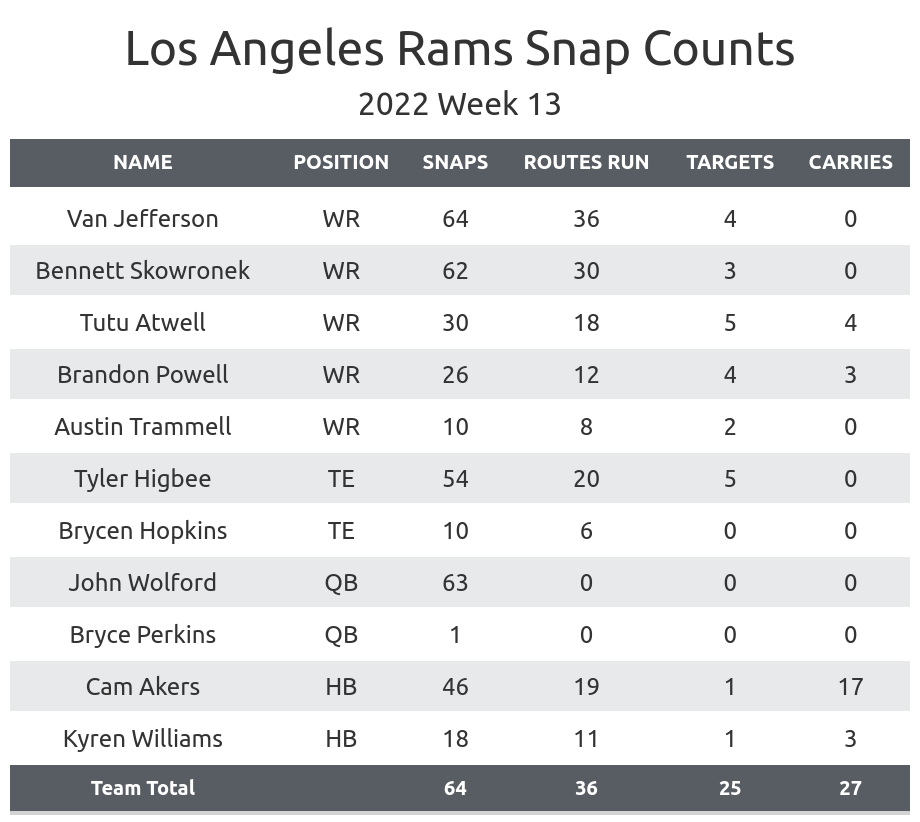 Monitor the Ken Walker injury: The Seahawks rookie injured his ankle early in the second quarter and didn't return to the game.
DeeJay Dallas

initially took over as the early-down back, playing six early-down snaps in the second quarter to

Tony Jones Jr.

's one

.

Unfortunately, Dallas also suffered an ankle injury. He returned but didn't play as much as he did earlier in the game.

Travis Homer

missed this game with an illness while also dealing with a knee injury. Ten Seahawks players were on the injury report with an illness this past week.

Homer was a limited participant on Friday and was ruled questionable.

It is worth starting whoever the Seahawks' starting back is next week, as they have a favorable matchup against the Panthers.

In games where both Homer and Allas played this season, Homer has played 37 snaps on early downs outside of two-minute drills compared to Dallas' 16.

Homer is probably the running back to have if Walker misses time, but Homer can get healthy by next week.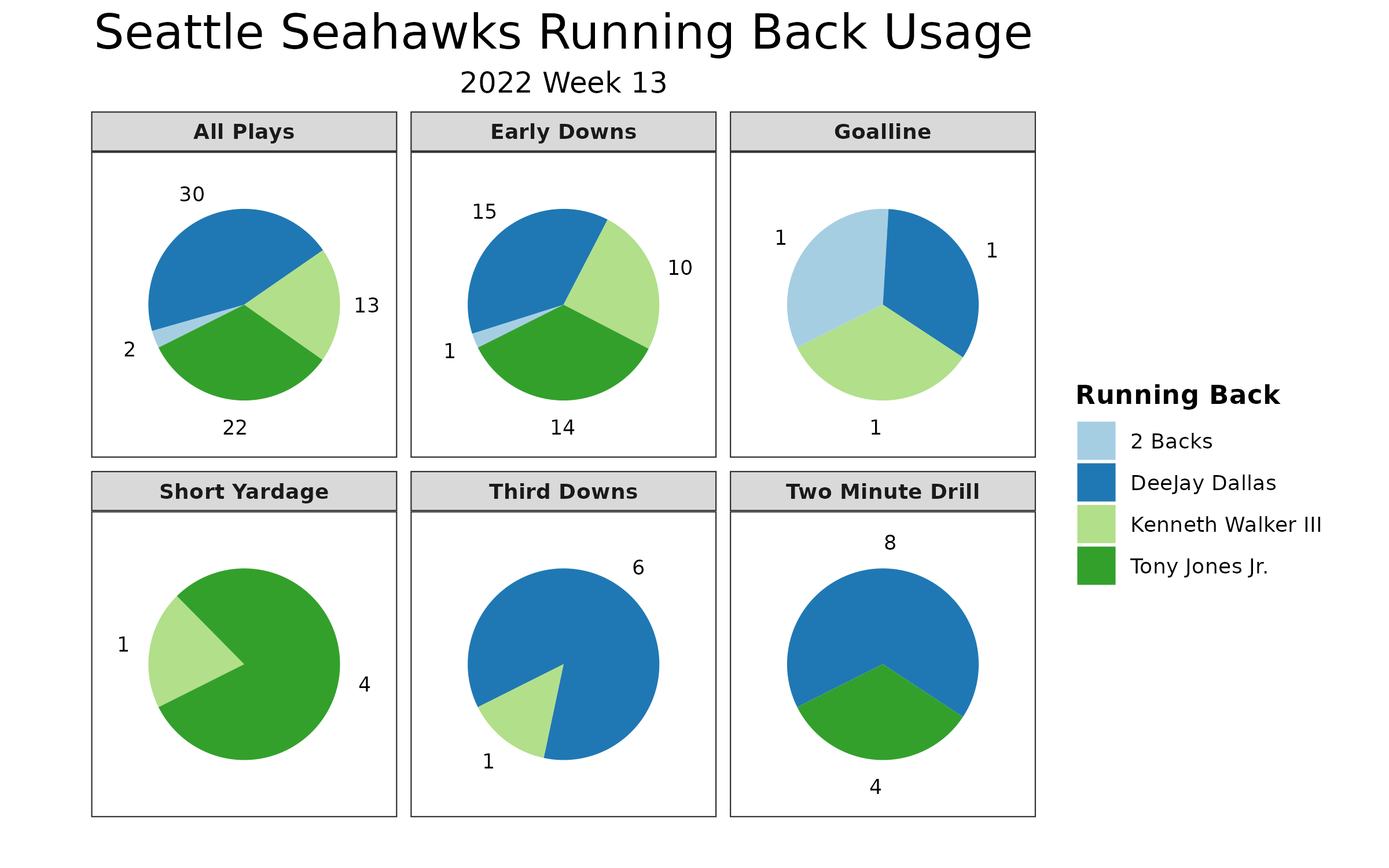 The Rams change course at running back: Kyren Williams was trending up since returning from injury in Week 10, but that momentum seems to have come to a halt.
Williams maintained his role as the Rams' passing-down back but lost almost all of his early-down work.

He played most of the early-down snaps last week and had been playing at least half of the short-yardage or goal-line snaps in recent weeks.

This week,

Cam Akers

took all of those snaps. He wasn't particularly effective, averaging 3.5 yards per carry, but he did score two touchdowns.

Akers is a waiver wire target, but it will be hard to trust him knowing that could change next week. Williams should stay on fantasy rosters for that reason.

Three of the Rams' next four opponents are against teams in the top seven at allowing fantasy points to running backs. Either running back could be a fantasy starter, but we would need some indication before the game on who will be the guy before starting either.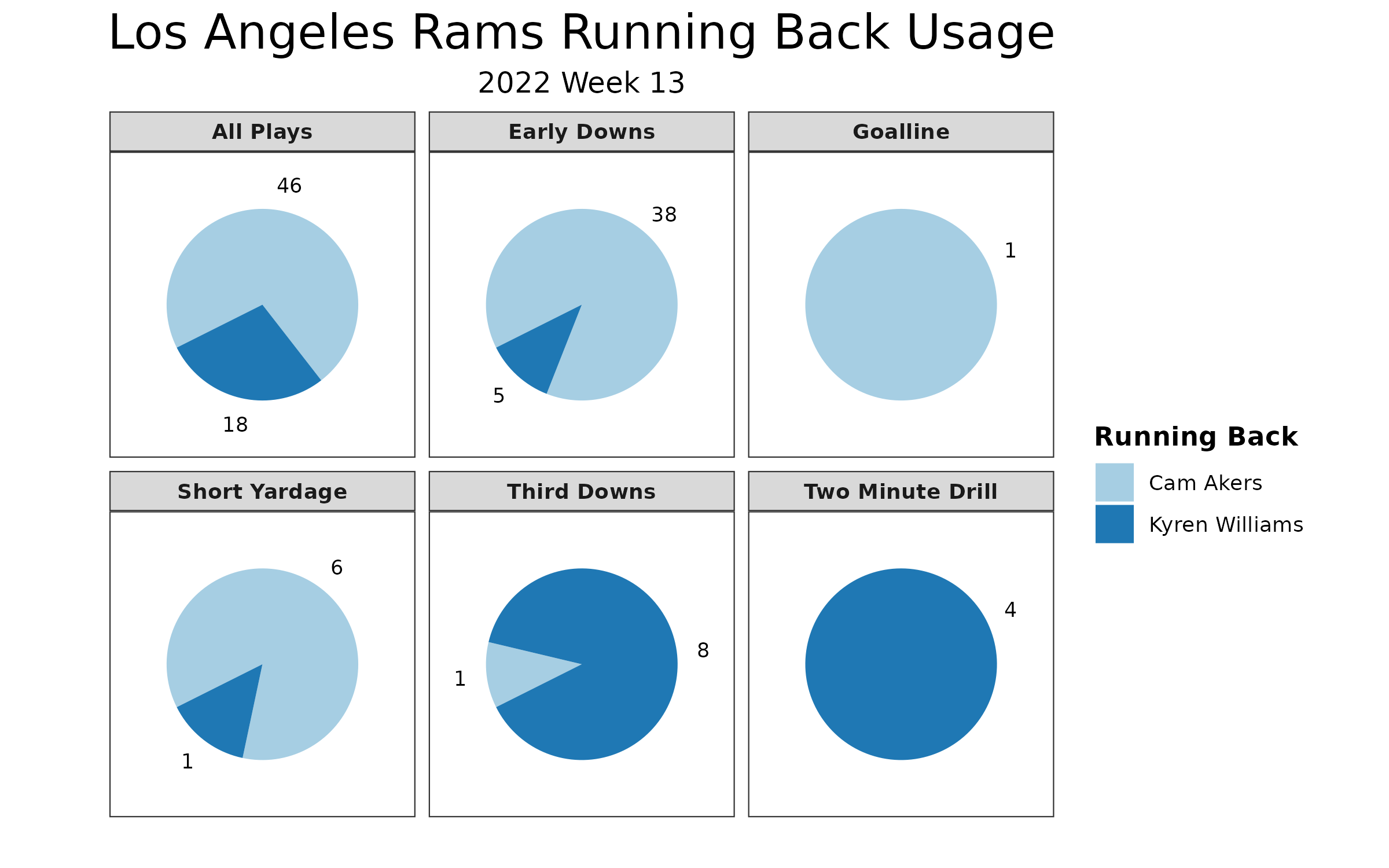 Rams have a clearer plan at wide receiver: The Rams used a heavy five-man rotation last week but had a clearer plan this week.
Van Jefferson

and

Bennet Skowronek

were the clear starters, rarely leaving the field.

Tutu Atwell

played roughly half the snaps but also rotated in and out with

Brandon Powell

and

Austin Trammell

.

The Rams stayed in 11 personnel the entire game.

Despite being on the field less than half of the time, Atwell and Powell were the biggest stars. They finished first and second in receiving yards at 48 and 39, respectively, and they also ran the ball a combined seven times for 68 yards.

This remains a situation to avoid, but there is a chance Atwell could be earning himself some playing time for 2023.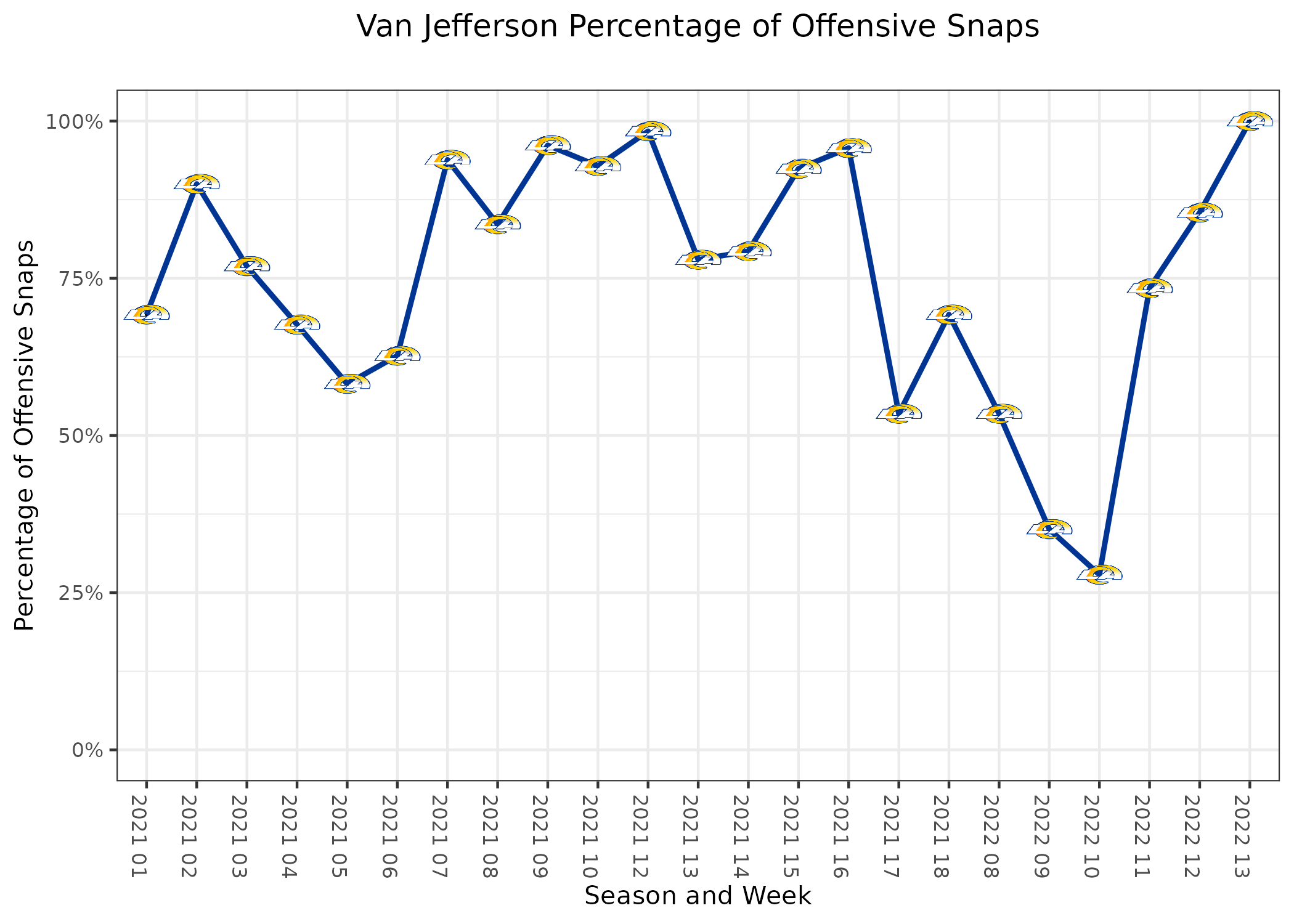 ---
Table Notes
• Snaps include plays called back due to penalties, including offensive holding or defensive pass interference. The other three stats have these plays removed.
• Targets may differ from official NFL sources. The most likely discrepancy would be from a clear thrown-away pass, where the NFL may give the target to the nearest receiver, while this data will not.
• Carries are only on designed plays. Quarterback scrambles won't count for the total number of carries in the game.