While preparing my fantasy football rankings each week, I come across statistics and trends worth monitoring. The following are 32 interesting stats — one for each NFL team — that helped inform my Week 11 rankings.
Subscribe to
Several can be found in premium stats as well as the PFF fantasy stats. (These numbers do not account for the Thursday night Cardinals-Seahawks game.)
Arizona Cardinals – Heading into Thursday Night Football, Kyler Murray led the league in fantasy points per dropback at 0.78. The next-closest quarterback was 0.12 fantasy points per dropback behind him.
Atlanta Falcons – Matt Ryan picked up 639 passing yards on deep passes. He ranks fourth among quarterbacks. Ryan typically finishes in the top half of the league — including two recent seasons with the fifth-best mark — but this would be his highest rank for a season.
Baltimore Ravens – Baltimore as a team is averaging the second-most yards before contact per carry at 2.1 — 2020 would be the Ravens' fourth-straight season ranking in the top 10.
Buffalo Bills – The Bills have run 37 plays while lined up within 4 yards of scoring. They lead the NFL after running 28 such plays all of last year.
Carolina Panthers – Mike Davis averages 0.28 avoided tackles per carry, leading all running backs who have at least five carries. Curtis Samuel leads all wide receivers at 0.32.
Chicago Bears – The Bears are tied for the fewest explosive runs at 18. Their number of explosive runs has declined each year since 2017.
Cincinnati Bengals – Joe Burrow's five 300-yard passing games this are tied for the league lead.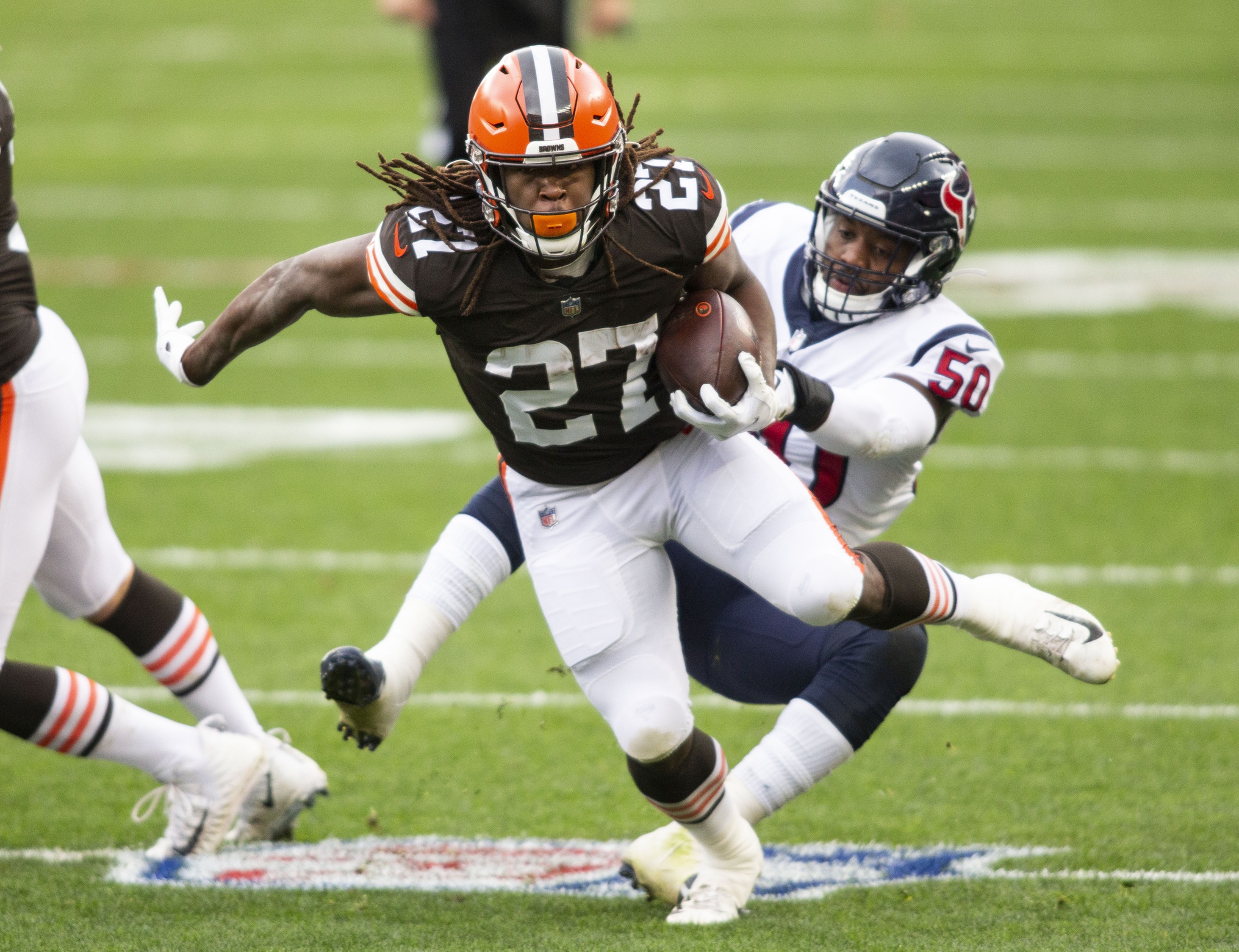 Cleveland Browns – Kareem Hunt leads all running backs in both red zone touchdown catches (4), as well as touchdown catches in the end zone (2).
Dallas Cowboys – Ezekiel Elliott's 14 first downs as a receiver ranks fourth among all running backs. He's on pace for a career-high in first down receptions. 
Denver Broncos – Noah Fant has avoided six tackles, tying him for the most among tight ends. That ties his 2019 total when he ranked 11th.
Detroit Lions – T.J. Hockenson has been the target of 17 passes in the red zone, tying him for third-most among tight ends. He's caught eight of those passes and five for touchdowns. If he gets one more target, he will have doubled his 2019 red zone numbers.
Green Bay Packers – Marquez Valdes-Scantling is up to four receptions of 40 or more yards, tying D.K. Metcalf for the league lead. He has converted three of those into touchdowns, leading all wide receivers.
Houston Texans – The Texans are the third-most pass-happy team in the first half of games. They've thrown on 68.2% of their first-half plays.
Indianapolis Colts – Nyheim Hines' nine red zone targets are fourth-most among running backs. He has caught seven of the nine, converting three into touchdowns.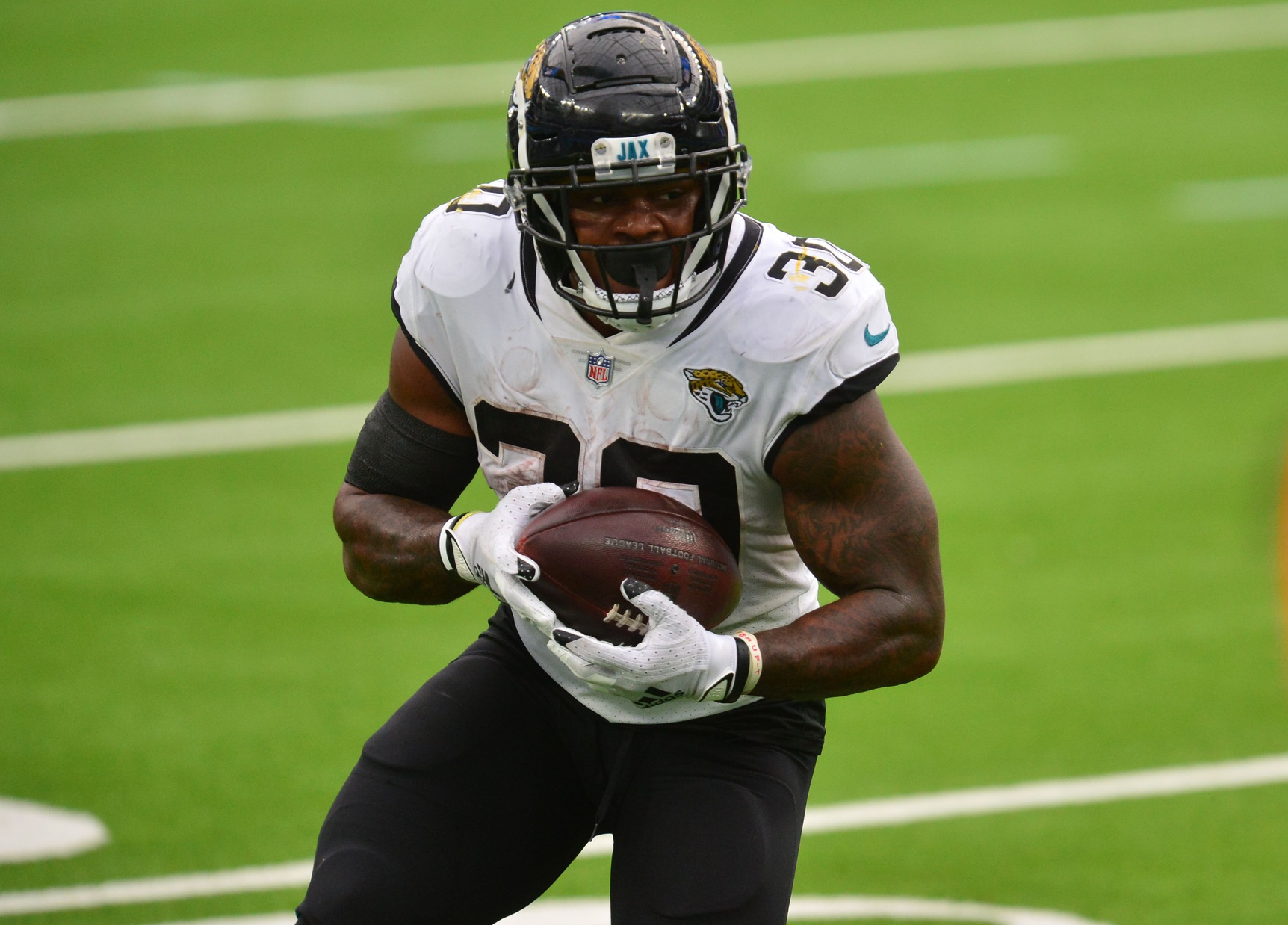 Jacksonville Jaguars – James Robinson is tied for fourth in avoided tackles as a receiver with 10.
Kansas City Chiefs – Tyreek Hill leads all wide receivers in red zone targets at 25. He has caught 14 of them with a league-leading nine going for touchdowns. Each of those numbers is higher through nine games than what Hill had in his 12 games last season.
Las Vegas Raiders – Henry Ruggs' 18.8 average depth of target leads all wide receivers with 25 or more targets.
Los Angeles Chargers – Keenan Allen racked up 41 first downs, placing him one first down behind the league leader. Last season, his 63 first downs ranked fourth-most.
Los Angeles Rams – Cam Akers has the highest elusive rating for running backs so far this season at 119.1. Akers has just as many avoided tackles as Malcolm Brown despite less than half the touches.
Miami Dolphins – Dolphins receivers have the third-fewest yards after the catch from their receivers at 804. They are 284 yards behind the league average of 1,090 yards.
Minnesota Vikings – Justin Jefferson's 321 receiving yards on deep passes are the most by rookie receivers by 73 yards. Five different rookie wide receivers have more deep targets than Jefferson, making his lead in yards more impressive.
New England Patriots – Cam Newton's 80.0 adjusted completion percentage is fourth-best for all quarterbacks this season. Newton was at the bottom of the league in 2016 and below league average several years before that, but he has seen significant improvement each year he's been healthy since 2016.
New Orleans Saints – Deonte Harris has avoided nine tackles on his catches — that's the fifth-most among all wide receivers, which is particularly impressive because he only has 19 receptions on the season.
New York Giants – Daniel Jones' adjusted completion percentage on deep passes leads the league at 62.5. He has completed 14 of 24 passes for 438 yards and five touchdowns, with one dropped pass.
New York Jets – Only three quarterbacks have been under pressure on 40% or more of their dropbacks. Joe Flacco is under pressure the most at 43.9%, while Sam Darnold isn't far behind at 40.7%.
Philadelphia Eagles – Dallas Goedert ranks third among tight ends in yards per route run from the slot at 2.12. Ten of his 24 targets have come when Goedert lines up in the slot.
Pittsburgh Steelers – The Steelers have allowed the fewest pressures this season (71). Some teams have allowed more than double the amount of pressures as the Steelers offensive linemen and skill players.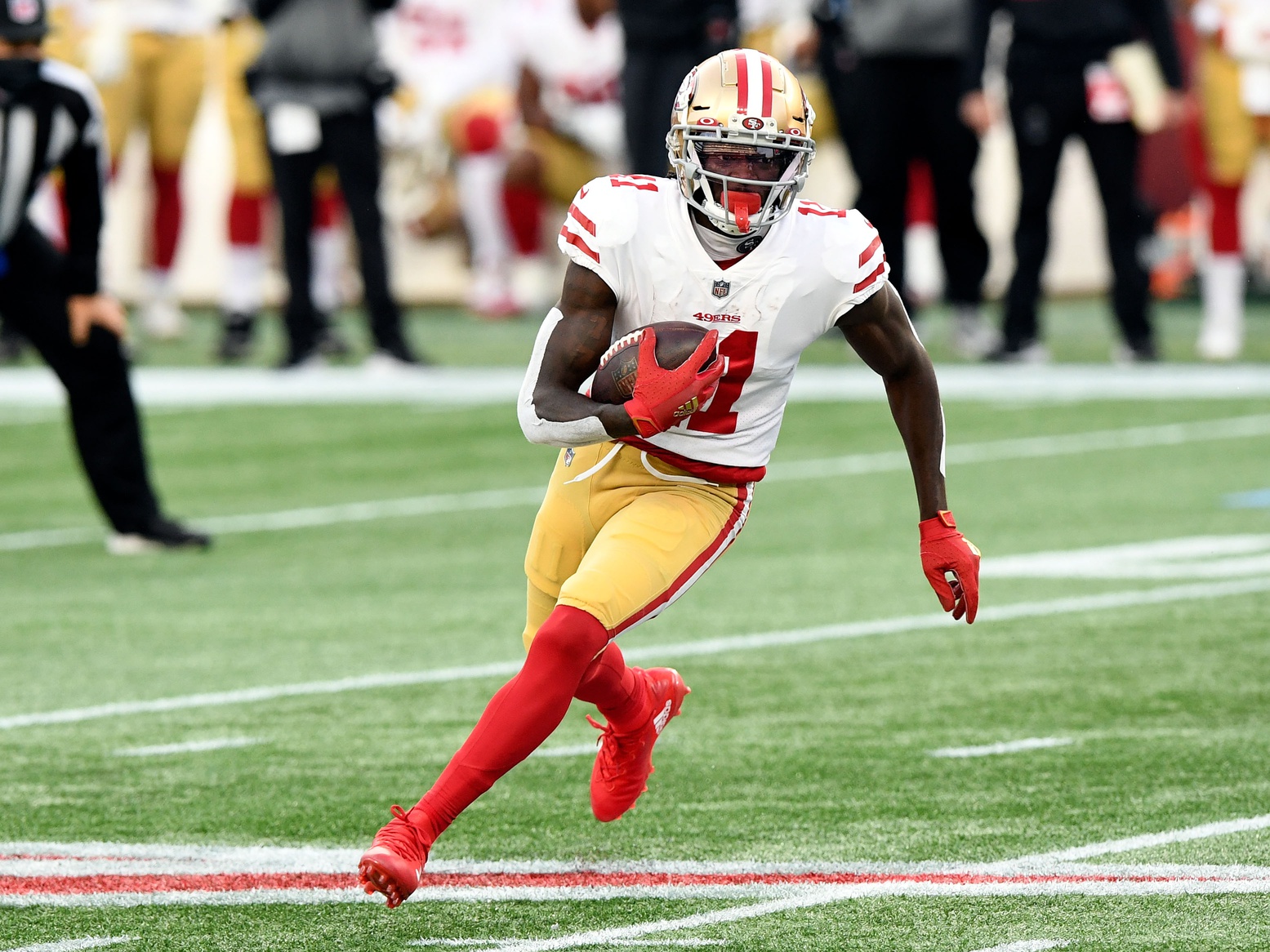 San Francisco 49ers – Brandon Aiyuk averages 3.68 yards per route when lined up in the slot, ranking second among all wide receivers. He only lines up in the slot on 23.0% of his pass plays, but he has made the case to line up in the slot more often.
Seattle Seahawks – Russell Wilson leads the league in touchdown passes of 40 or more yards with five. That's already ahead of Wilson's total of four from 2018.
Tampa Bay Buccaneers – Ronald Jones ranks second in yards after contact per carry (3.71) among those with at least 100 carries.
Tennessee Titans – Derrick Henry is the only running back this season with five 100-yard rushing days. He only needs one more 100-yard game to match his 2019 total.
Washington Football Team – J.D. McKissic racked up the most targets for a running back in a game last week with 15. The week before, his 13 targets were the third-most for a back in one game.