The NFL dropped a doozy on the biggest fantasy football draft day of the year Saturday with the news that Indianapolis Colts QB Andrew Luck is retiring at the young age of just 29. Even given Luck's mysterious lower leg injury, this news came as a complete shock and is one of the biggest surprises from the league in recent memory. For fantasy football purposes, Luck retiring has a massive ripple effect on the Colts roster that completely changes the outlook for several key players.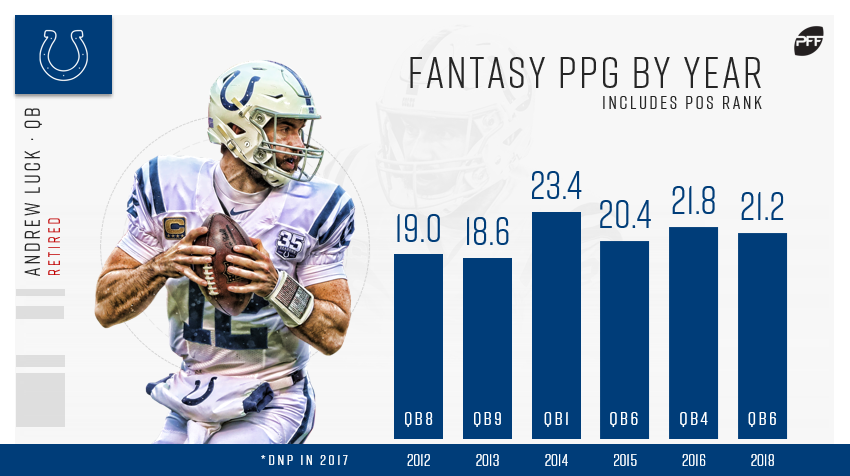 With Luck out of the lineup, the Colts will now turn to Jacoby Brissett as their starter. The fourth-year man out of NC State was in a similar position back in 2017 when Luck's shoulder ended up forcing him to miss the entire season. Brissett did an admirable job given the situation, but his 3,098 passing yards and 13 passing scores weren't exactly impressive for fantasy purpose. That being said, he did manage 260 yards and four scores on the ground. That running ability at least puts Brissett in the fringe QB2 territory as the No. 25 quarterback in fantasy rankings.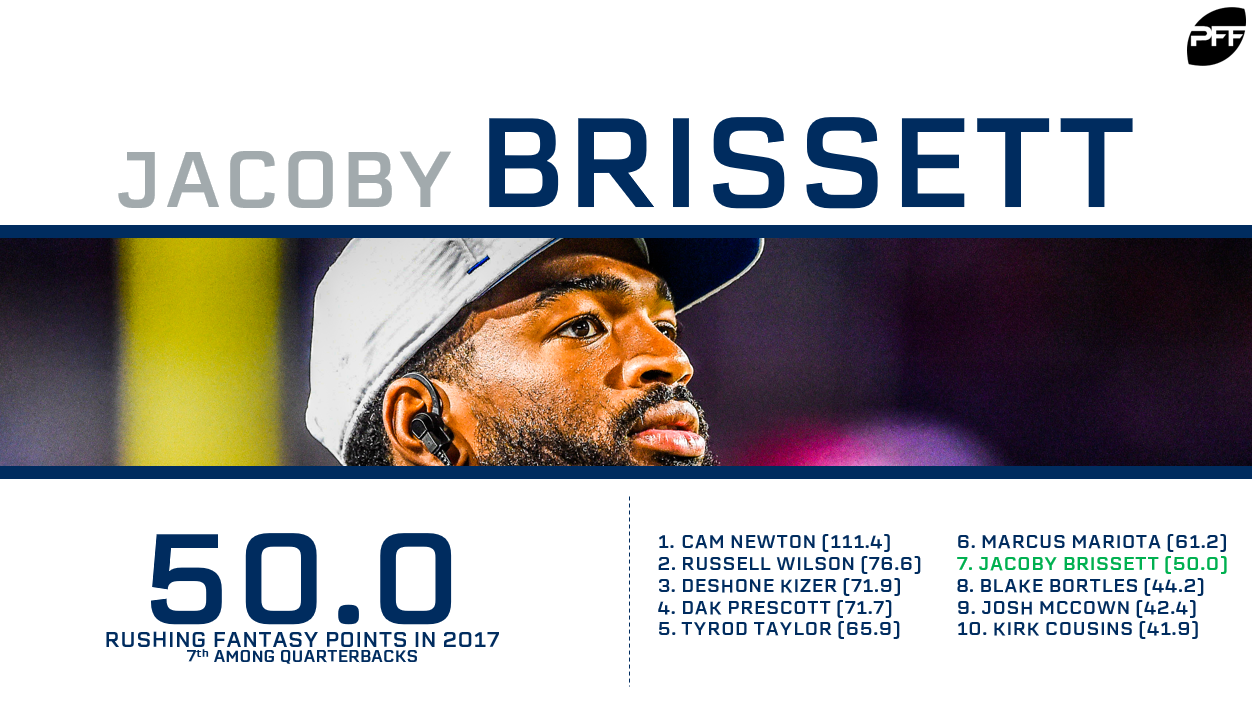 Losing Luck is a massive hit to this Indy passing game. T.Y. Hilton had the look of a top-12 fantasy option heading into the weekend, but his stock plummets with Brissett under center. Hilton managed a lowly 27th-place fantasy finish in 2017 with 966 yards and four scores. While we don't anticipate his numbers being that low again, it's tough to like him as anything more than the No. 20 fantasy wide receiver.
Eric Ebron is coming off a massive breakout season where he racked up double-digit touchdowns and finishes as the No. 4 fantasy tight end. His fantasy outlook was already slightly clouded die to the presence of Jack Doyle, but it now falls off a cliff. We can no longer view Ebron as a top-10 fantasy tight end option. Both Ebron and Doyle now slot in as mid-range TE2s.
Luck's retirement doesn't just impact the passing game. The downgrade will also be felt in the run game. Fewer positive gamescripts will likely mean a slight decrease in Marlon Mack's touch expectation. Once viewed as a front-end RB2, Mack now slides back to the very back-end of the RBs as the No. 24 fantasy running back. Drafting Mack or Nyheim Himes comes with major volatility as we head into the stretch run of 2019 fantasy football drafts.