NFL free agency just started this past week, but the IDP landscape has been running wild ever since. As players find new homes, there's plenty of reason to expect a shift in their fantasy football values, especially in IDP leagues.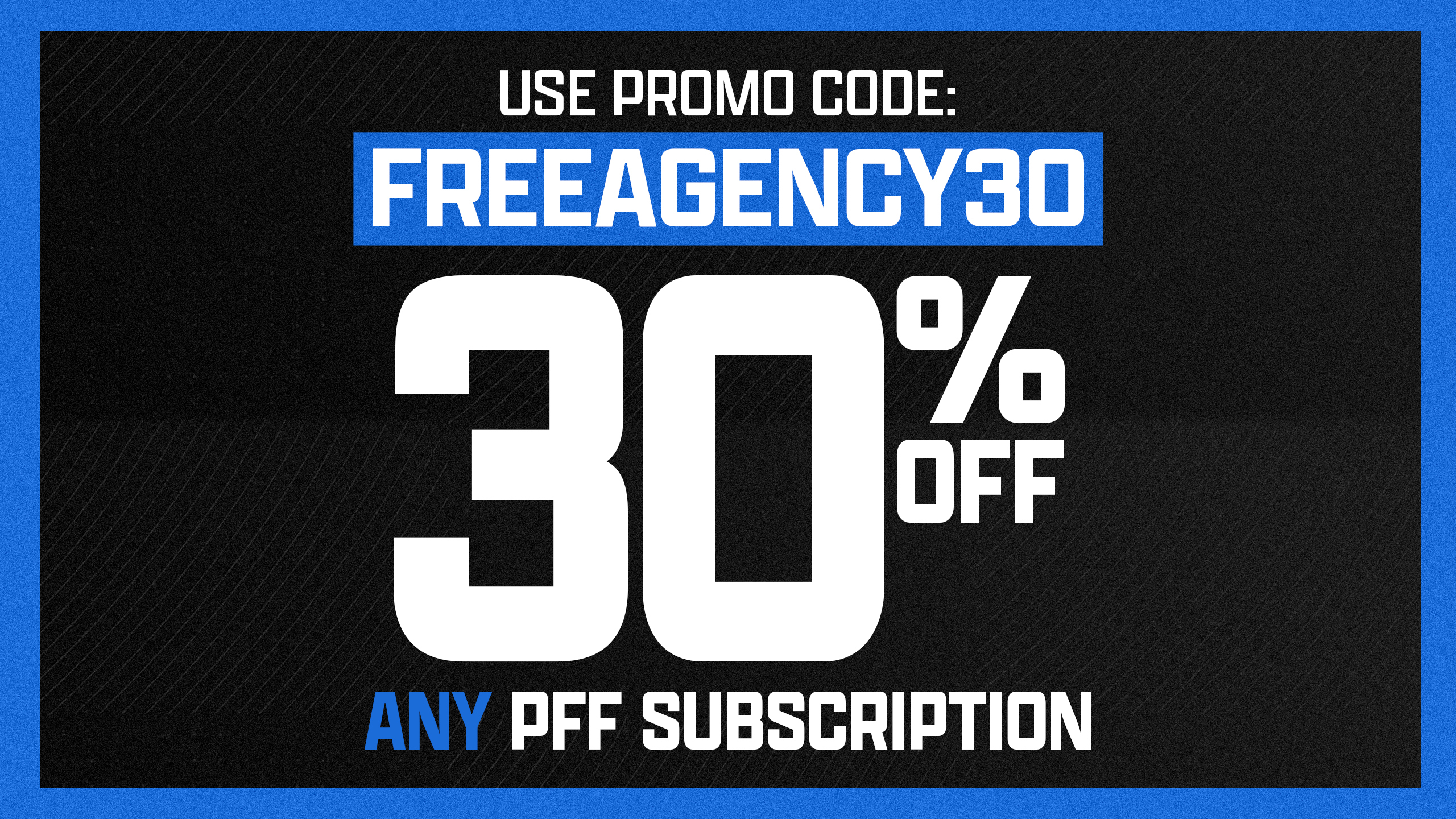 Click here for more PFF tools:
Draft Guide & Big Board | Mock Draft Simulator
Dynasty Rankings & Projections | Free Agent Rankings | 2022 QB Annual
Player Grades
---
There are still plenty of key IDPs on the market, but here's how free agency has impacted some notable defenders in IDP leagues thus far.
One of the better safeties in the NFL, Williams' skillset hasn't translated to an overly desired IDP because he plays as a deep safety for the majority of his snaps. Since entering the NFL, Williams has lined up as the deep safety on 86% of his defensive snaps, which is an incredibly high rate in today's NFL. This is the primary reason that he ranks just 23rd among safeties in total tackles (306) despite playing the 11th most snaps (4,781) at his position since 2017.
Williams' IDP value is going to be more or less the same with the Ravens as it was with the New Orleans Saints. With DeShon Elliott hitting free agency, Williams should step right into that primary deep role and cede the majority of the shallow snaps to Chuck Clark. The Ravens' new defensive coordinator, Mike Macdonald, was formerly Michigan's defensive coordinator. Much like the Ravens in 2021, Michigan ran a high rate of single-high coverages (Cover 1 and Cover 3) so Williams' deep safety should fit in well with Baltimore's scheme.
Bills defensive coordinator Leslie Frazier was always going to add to his defensive line group, and he still might not be done just yet. The Bills deploy a heavy pass-rush rotation under Frazier and are likely to do so again in 2022.
While Miller's pass-rush grades have dipped over the past few years, he's still very effective. Getting another 60 pressures and 9.5 sacks from Miller, as in 2021, would be ideal for the Bills but could prove to be a difficult task if Miller only plays 600 snaps, which has been about the norm for Frazier's starting edge defenders. Miller played 762 snaps last season with the Denver Broncos and Los Angeles Rams, so a slight dip in both production and opportunity feels likely.
As the only defensive player who played 100% of the defensive snaps in 2021, Woods fills a need as a starting deep safety who can complement Jeremy Chinn. Panthers defensive coordinator Phil Snow preferred single-high coverages (Cover 1 and Cover 3) in 2021, which is likely to continue into 2022.
Woods played 62% of his defensive snaps from a deep safety alignment in Minnesota and expects to do more of the same in Carolina, which will allow Chinn to continue to play in the box and on the line of scrimmage — just as he did for 62% of his snaps in 2021.
Gregory made my top defensive linemen to target in IDP dynasty leagues a couple of weeks ago with the expectation that he might remain in Dallas, but Denver also offers him a similar IDP outlook. Gregory has earned back-to-back seasons with 80.0-plus pass-rush grades, as he finally flashed the talent that made him a highly-touted prospect.