Don't hate players, hate average draft position (ADP). Fantasy football leads to plenty of turmoil when predictions don't work out the way one might hope; just realize there's a positive case to be made for literally hundreds of different players because all of these professional football players are exceptional athletes.
As fun as it is to hype up each and every player: At some point, a man needs to look himself in the mirror and decide who is the primary target when money and respect is on the line. What follows is a breakdown on my favorite pick by round if life was a utopian community in which one could guarantee fantasy drafts would go exactly their way. I used ADP from FantasyPros in an effort to best mimic player valuation from the average manager's home league.

---
Click here for more PFF tools:
PFF Fantasy Draft Kit | PFF Betting Dashboard | PFF Fantasy Rankings
PFF Fantasy Projections | NFL Premium Stats | Win Totals Tracker
---
The one assumption we will make is having the 1.01 pick. I'd recommend any non-enemy to try to land a top-three pick in order to lock down three of the draft's top-27 or so talents; the lack of a third-round reversal in most leagues makes sooner better than later in locking down a spot. For this reason, I'll only use players available with an average draft position below each respective round; Round 2 needs to be someone with an ADP outside the top-23, Round 3 outside the top-24, Round 4 outside the top-47, etc.
McCaffrey would've been the overall PPR RB12 in 2019 even without a single rush attempt. That's how much of a cheat code full point-per-reception scoring can be in the modern NFL; nobody has a better ceiling/floor combo than the artist known as CMC.
This pick is honestly more about the eye of the beholder. I wouldn't blame anyone for going with A.J. Brown or Keenan Allen at this point; just realize the point is to secure an alpha No. 1 receiver now that an anchor RB has already been secured.
Last season, 84 wide receivers saw at least 50 targets, and Jefferson nearly out-paced all of them with the exception being Davante Adams in our first two main efficiency statistics.
PFF receiving grade: 91.0 (No. 2)

Yards per route run: 2.66 (No. 2)

Yards per reception: 15.9 (No. 9)

Yards after the catch per reception: 5.1 (tied for No. 22)

WR rating: 116.4 (No. 14)
The only reason Jefferson is this cheap is because of a training camp AC joint injury. Dr. Edwin Porras was kind enough to join The PFF Fantasy Football Podcast and confirm Jefferson should be 100% by Week 1; don't even think about passing on the best rookie receiver the game has arguably ever seen if he falls into the deep parts of the second round.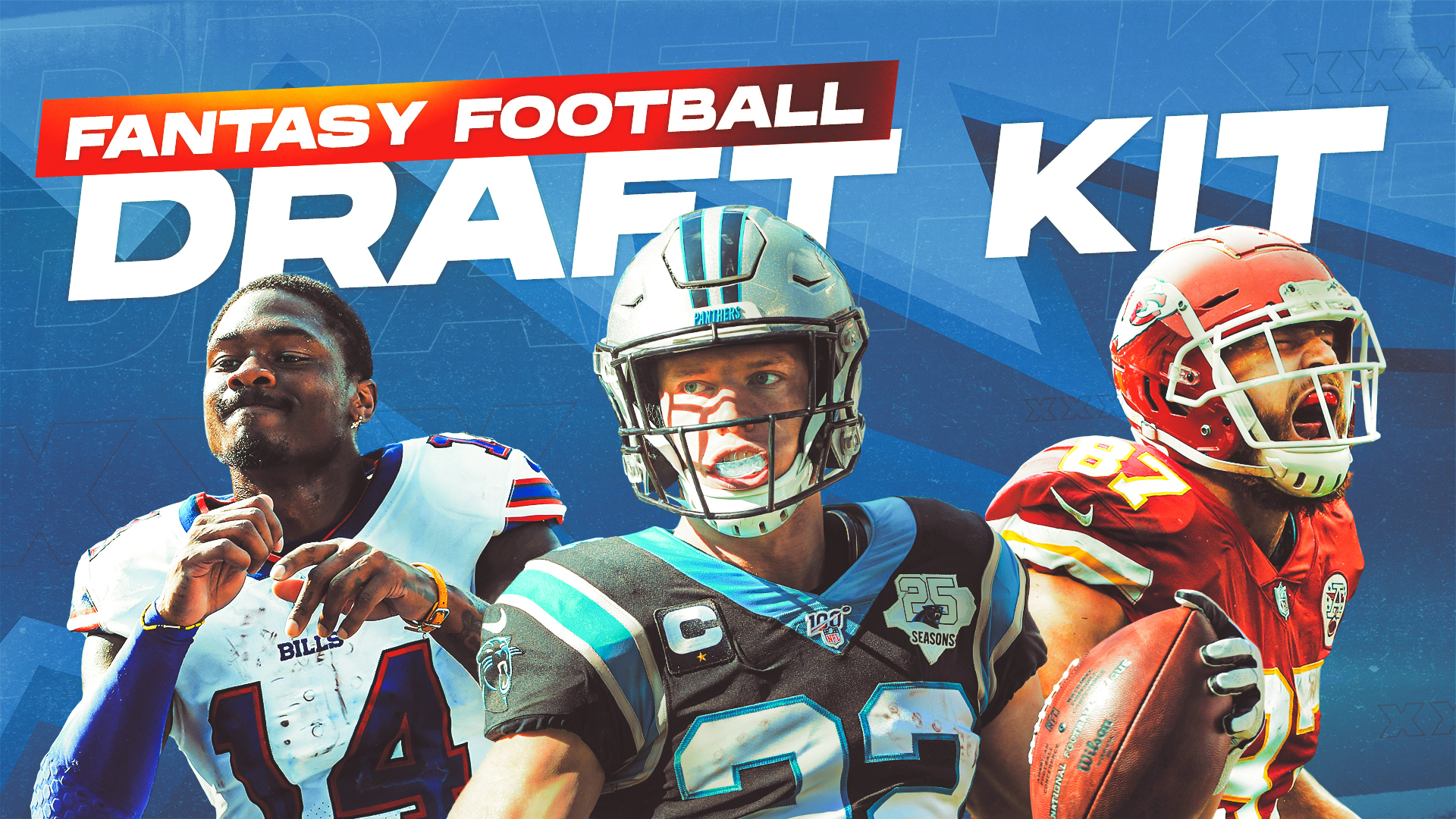 Subscribe to PFF Edge to continue reading
Already have a subscription? Sign In