Best ball season is well underway, and there is no better way to spend the rest of summer than drafting the winning best ball team that takes the $1 million prize in the Best Ball Mania tournament on Underdog Fantasy.
In preparation for the 2021 fantasy football season, I carefully prepared rankings tiers to break down the best players at every position. Tiers are extremely helpful to drafting a winning fantasy football team because they help maximize the value of every single draft pick you make.
Below are my rankings tiers for QB, RB, WR and TE for the 2021 football season. Use these tiers to consistently draft the best player available and build a powerhouse championship roster.

---
Click here for more PFF tools:
Fantasy Draft Kit  | PFF Betting Dashboard | PFF Fantasy Rankings
PFF Fantasy Projections | NFL Premium Stats | Win Totals Tracker
---
Jump to a position group
---
Quarterback
Tier 1 – Contenders to be the overall QB1
Patrick Mahomes, Kansas City Chiefs
Josh Allen, Buffalo Bills
Lamar Jackson, Baltimore Ravens
Kyler Murray, Arizona Cardinals
Dak Prescott, Dallas Cowboys
Justin Herbert, Los Angeles Chargers
Patrick Mahomes is the best quarterback in both the NFL and fantasy land. Not much more needs to be said.
Josh Allen is the reigning overall fantasy QB1. It is scary to think about Allen's upside now that he has unlocked consistency in his game. Buffalo's fearless leader offers the incredible combination of high passing volume (572 attempts in 2020, sixth-most) and rushing equity (eight rushing touchdowns in each of three NFL seasons). He essentially functions as the Bills' running back at the from the goal line.
Do not sleep on Lamar Jackson this season. He has the best receiving weapons of his career and is a strong bet to reclaim his 2019 MVP form. There is no better value in fantasy drafts than Jackson in the fifth round.
Kyler Murray was on pace to be the overall QB1 until a shoulder injury derailed his season. Only Lamar Jackson parallels his dual-threat ability.
Prior to his injury, Dak Prescott was averaging a whopping 27.1 fantasy points per game, which would have ranked first among all quarterbacks. The Cowboys' offense is stacked and the team's defense remains terrible, so expect Prescott to have as much passing volume as anyone this season.
Justin Herbert has the potential to make a Josh Allen-type leap into overall QB1 territory. His talent and weapons are top-notch, and he now has a creative offensive playcaller in Joe Lombardi who can help him take that next step into superstardom.
Tier 2 – The rest of the QB1s
Russell Wilson, Seattle Seahawks
Joe Burrow, Cincinnati Bengals
Jalen Hurts, Philadelphia Eagles
Aaron Rodgers, Green Bay Packers
Tom Brady, Tampa Bay Buccaneers
Ryan Tannehill, Tennessee Titans
Matthew Stafford, Los Angeles Rams
"Let Russ Cook" was fun while it lasted. Seahawks head coach Pete Carroll has spoken at length this offseason about his desire to return to his "establish the run" roots. Wilson will have immense weekly upside whenever the Seahawks are pressed to unleash an aerial attack, but his floor will be scary low when they simply run the air out of the football.
Joe Burrow is the discount version of Dak Prescott — elite weapons, high passing volume and a sieve of a defense. He is going to be a top-10 quarterback with legitimate top-five upside.
Jalen Hurts' rushing ceiling is higher than anyone else's in this tier, but his passing remains a major question mark. Still, rushing quarterbacks are a fantasy football cheat code, and Hurts should have no problem riding that to a QB1 fantasy finish. When Hurts was the starter in Weeks 14-16 last season, Josh Allen and Lamar Jackson were the only signal-callers with more fantasy points.
Aaron Rodgers and Tom Brady are savvy veteran pocket passers who rack up fantasy points with their dynamic receiving weapons and deep-ball ability. Expect more of the same in 2021 for these future Hall of Famers.
Ryan Tannehill will be throwing passes to arguably the best wide receiver duo in the NFL. This efficiency monster is locked into a QB1 floor. 
Matthew Stafford joins a high-powered Rams offense that could take a massive step forward in 2021. The Cam Akers  injury could force Sean McVay to lean on Stafford and the passing game even more than anticipated.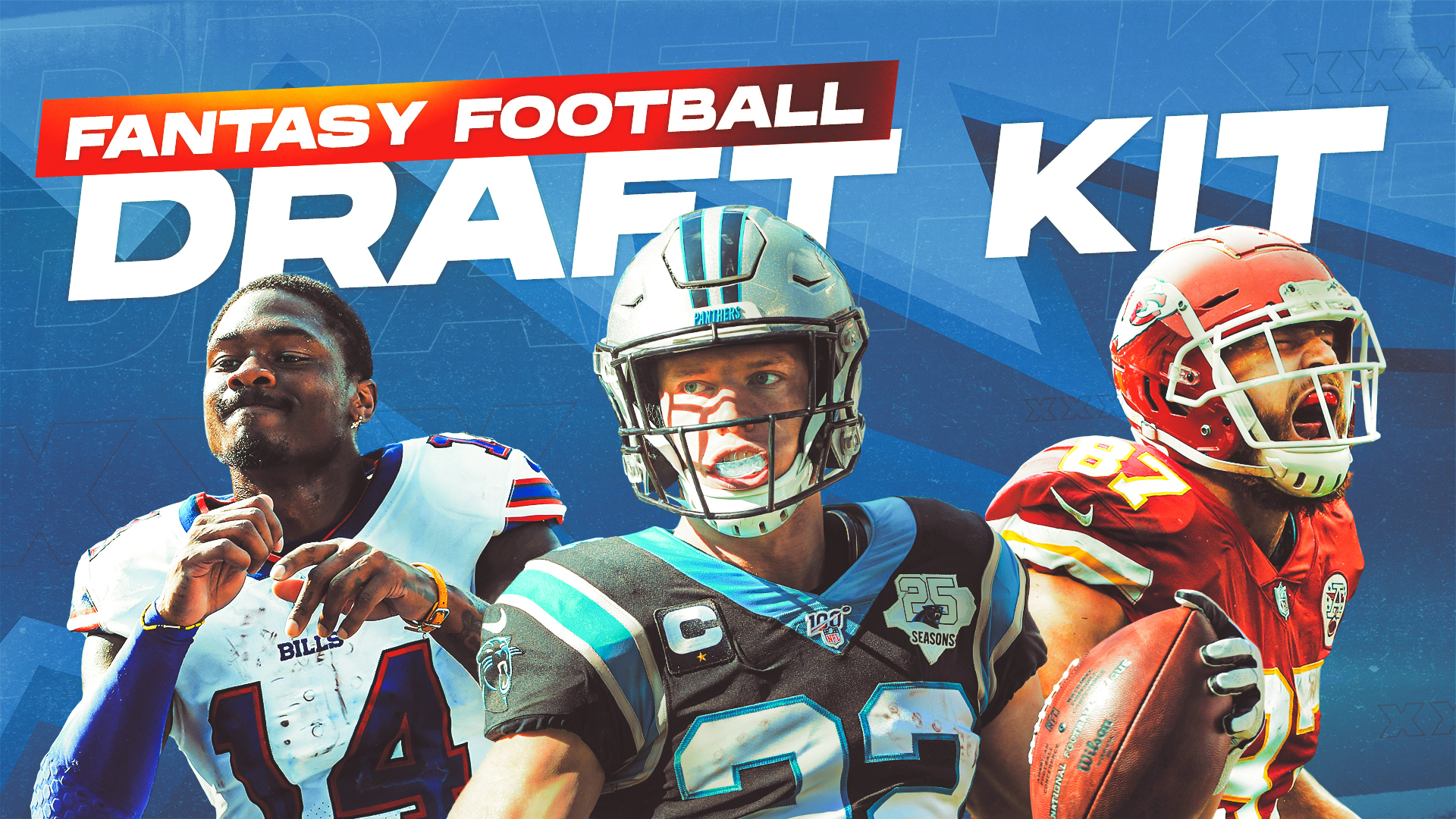 Tier 3 – Veteran aggressive pocket passers and youngsters with breakout upside
Trey Lance, San Francisco 49ers
Justin Fields, Chicago Bears
Trevor Lawrence, Jacksonville Jaguars
Baker Mayfield, Cleveland Browns
Matt Ryan, Atlanta Falcons
Tua Tagovailoa, Miami Dolphins
Ryan Fitzpatrick, Washington Football Team
Kirk Cousins, Minnesota Vikings
Carson Wentz, Indianapolis Colts
Jameis Winston, New Orleans Saints
Zach Wilson, New York Jets
Trey Lance and Justin Fields should be in Tier 2, but their respective head coaches are probably rolling with the veteran signal-caller to start the season. The rushing upside of this duo is more than worth it to aggressively target to stash until they emerge. Think Justin Herbert from last year.
Cousins and Ryan are reliable pocket-passers within high-powered offenses that boast extremely talented receiving weapons. The lack of rushing upside and passing volume keeps them out of Tier 2.
Baker Mayfield, Trevor Lawrence and Tua Tagovailoa are breakout candidates courtesy of their talent, situation and weaponry. Do not sleep on them, particularly Tua and Mayfield, who are going extremely late in drafts.
Ryan Fitzpatrick and Carson Wentz are volatile options with aggressive downfield mentalities. They have the supporting cast and coaching staff to be successful, but who knows if they can get out of their own way. Wentz appears to be on track to return for Week 1. 
Jameis Winston is the leading candidate to be the Saints QB1 after shredding Jacksonville in his latest preseason audition. The Jameis experience is always a rollercoaster, but he carries enormous upside. 
Zach Wilson is playing extremely well this preseason (85.7 PFF grade, fourth) and could be a sneaky sleeper at the quarterback position.