Every February, fantasy football analysts start building out a set of rankings for the incoming class of rookies and continue to adjust it up until the draft. Once the draft hits, those ranking become dangerously wrong. While original evaluations should always play a major role in rankings, landing spot becomes the biggest factor.
Not only is team landing spot important, but so too is where in the draft a player is selected. The higher a player is drafted, the more likely he is to achieve fantasy success. It makes sense in theory too — teams have more invested in these players, and thus, are more invested in seeing them succeed.
Taking these factors into account, here is a look at the prognoses for the 2019 draft's most-notable fantasy wide receivers.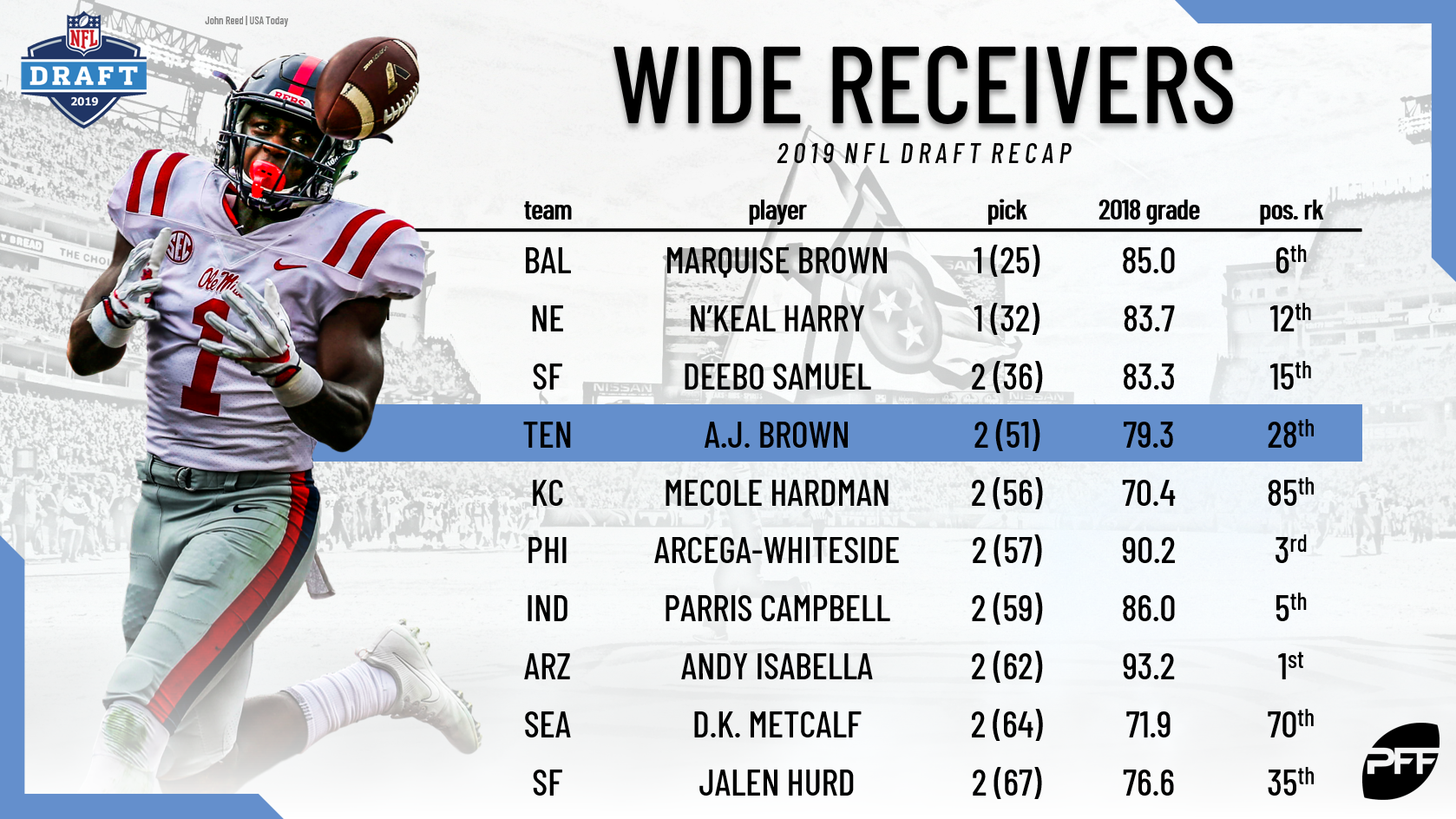 Brown was listed as one of our most high-risk/high-reward prospects during the pre-draft process. He has size (166 pounds) and injury (Lisfranc) concerns, but also dominated in a number of our most important metrics. In the draft, he was helped by draft capital but hindered by landing spot.
Lamar Jackson was the league's least accurate quarterback last season (by depth-adjusted completion percentage) and was also the least prolific. Once Jackson took over starting duties in Week 11, Baltimore passed on a league-low 36.3% of their plays (the league average rate was 57.6%).