It's dynasty fantasy football rookie draft season. Giddy up. This morning I released my 2020 fantasy football rookie rankings, and now we're going to break down my draft board and optimal draft strategy for this year's rookie drafts. 
Fail to prepare and you're preparing to fail. This statement is true for all fantasy football drafts regardless of the format, whether you're talking about a 16-round standard draft, a 53-round deep dynasty draft or a three-round rookie draft. If you don't do the prep work, you're shooting yourself in the foot right from the start. 
It's a good idea to prepare a draft board for every one of your drafts. Below, you'll find my board for 2020 dynasty fantasy football rookie drafts along with some strategy on how to attack each position. Don't forget that you can also check out of my 2020 fantasy football rookie rankings if you'd like a traditional list to print out for your draft. 
Round
QB
RB
WR
TE
1

 

C. Edwards-Helaire

 

 

J. Taylor

 

C. Akers

 

D. Swift

J. Jeudy

 

J. Dobbins

 

K. Vaughn

C. Lamb

 

H. Ruggs III

 

J. Jefferson

 

J. Reagor

 

J. Burrow

 

 

2

 

 

B. Aiyuk

 

M. Pittman Jr.

 

T. Higgins

 

T. Tagovailoa

Z. Moss

 

A. Dillon

D. Mims

 

A. McFarland Jr.

 

L. Shenault Jr.

 

J. Herbert

 

K. Hamler

 

 

 

B. Edwards

 

3

 

 

T. Johnson

 

E. Benjamin

 

J. Kelley

A. Gibson

 

L. Bowden Jr.

 

L. Perine

 

D. Dallas

C. Claypool

 

R. Calais

 

V. Jefferson

 

A. Gandy-Golden

 

 

 

 

C. Kmet

4

J. Love

 

 

 

D. Evans

 

J. Hurts

D. Duvernay

 

D. Peoples-Jones

 

A. Trautman

G. Davis

 

Q. Cephus

 

J. Proche

 

J. Hightower

H. Bryant

J. Eason

 

 

 

5

 

 

 

B. Hopkins

I. Coulter

A. Okwuegbunam

C. Johnson

 

J. Huntley

 

M. Warren II

J. Reed

 

I. Hodgins

 

D. Mooney

 

D. Asiasi

J. Morgan

 

 

K. Osborn

 

6

 

 

K. Hill

 

Q. Watkins

 

H. Bryant

J. Fromm

S. Ahmed

 

L. Bellamy

 

D. Patmon

 

F. Swain

 

P. Taylor Jr.

J. Jennings

 

J. Leake

 

 

J. Robinson

 

 

Monitor

C. McDonald

J. Taylor

M. Perry

C. Parkinson

S. Montez

J. Hasty

M. Perry

S. Sullivan

J. Luton

T. Jones Jr.

O. Bayless

D. Keene

A. Gordon

B. LeMay

O. Bayless

J. Deguara

B. LeMay

O. Bayless

C. Woerner

S. Olonilua

C. White

 

R. Dowdle

A. Fuller

 

B. Herrien

M. Callaway

 

T. Williams

 

 

A. Killins Jr.

 

 
Before we dive into the positional analysis, just a few words about overall strategy in dynasty rookie drafts. The goal for any successful dynasty roster is balancing the present with the future. You want to keep your roster young, but not too young. The best way to accomplish this goal is to trade off older viable fantasy options and churn the young talent on your bench.
There's a general reluctance to trade solid fantasy options among dynasty players, and it makes sense. If it ain't broke, don't try to fix it. While that mentality works well in re-draft, it can leave many a dynasty player holding the bag. 
Decline happens quickly in the NFL. One year, you're an elite fantasy option and the next you're on your way out of the league. Don't think that can happen? Look at Jordy Nelson's 2016 stats, and then take a peek at 2017. Nelson was already getting long in the tooth in 2016, so the decline was inevitable. But those who held him in dynasty waited too long and likely never got anything in return. The moral here: Don't be afraid to trade aging studs. That means the likes of Julio Jones and Adam Thielen are prime trade candidates at wideout. At running back it may be time to unload Derrick Henry and Aaron Jones.
From there, you want to build your roster annually by loading up in your rookie drafts. It's almost impossible to find value on the waiver wire in deep dynasty leagues, so attack the draft. And, perhaps more importantly, don't draft for need. You can address needs through trades. In your rookie drafts, go after the best players, which often means wideouts and running backs. Invariably, your opponents will allow value to slip down the board. Make them pay for it.
Quarterback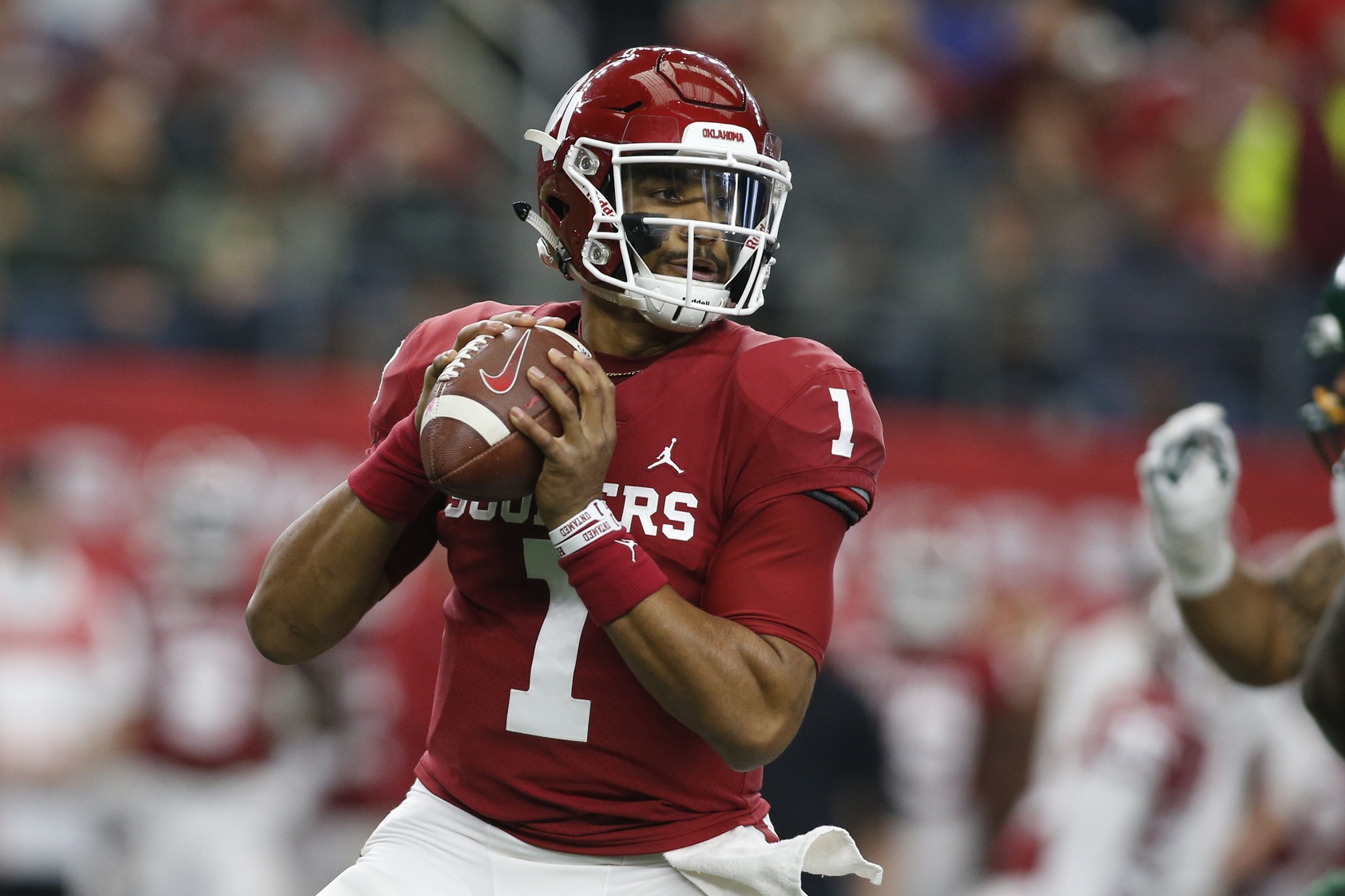 It's debatable as to whether or not Joe Burrow should go in the first round of rookie drafts in 1QB leagues. If you're in a 2QB format, he's the clear top pick in the draft. However, with just one starter, does he warrant a top-12 pick? I think he does. Remember, with quarterbacks you get an extremely long shelf-life. There are certainly many scenarios where Burrow is on your dynasty roster for the next 15-plus years. 
Beyond Burrow, both Tua Tagovailoa and Justin Herbert look likely to open the season as backups but quickly ascend to the starting job. They're very different types of players, but situation  suggests a second-round rookie value. For Tua, he'll actually have a surprisingly good group of pass catchers in what should be an improved Miami offense. While Herbert is an inferior player, his situation is much better thanks to one of the better surrounding casts in the league.
Beyond the top three, there isn't a signal caller in the class worth more than fourth-round consideration. Jordan Love will get the opportunity to sit behind Aaron Rodgers in Green Bay, and isn't likely to surface on the fantasy radar for multiple seasons. Likewise, Jalen Hurts slides in as a backup in Philly and may end up being nothing more than that in his pro career. That said, his upside is still appealing enough to consider in the fourth. If you're going to roster either player, just be prepared for a potentially long wait.
From there, the only players with a draftable dynasty grade are Jacob Eason, James Morgan and Jake Fromm. The latter two may only end up as career backups, but Eason has an outside shot of eventually surfacing as a starter.
Running Back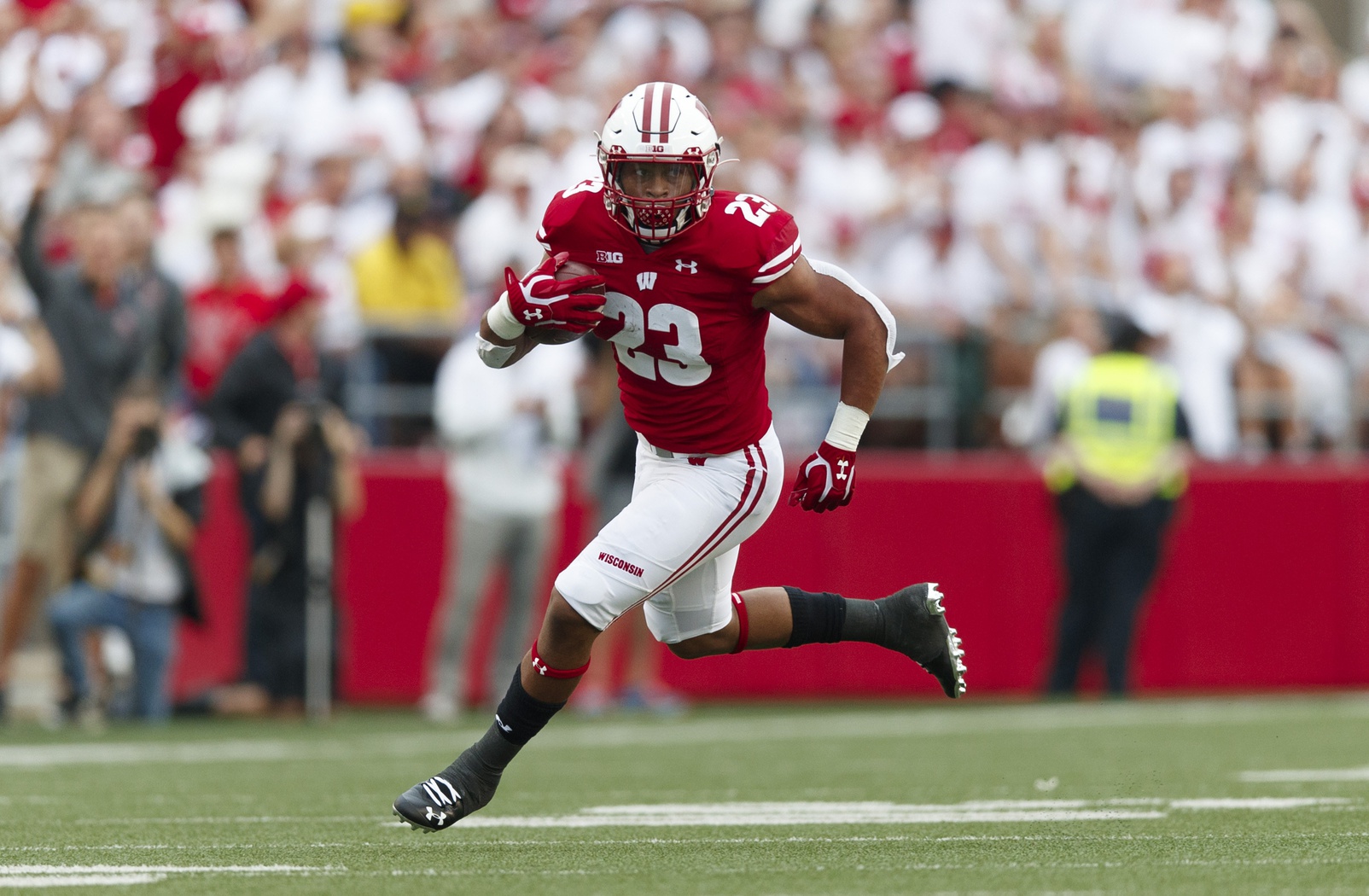 While we don't necessarily have an elite talent at running back in this year's class, you'll notice the the top of the board is dominated by the position. Clyde Edwards-Helaire comes in as the No. 1 overall pick thanks to his prime landing spot in the turbo-charged Kansas City offense. From there, Jonathan Taylor and Cam Akers deserve consideration as the next pick off the board. Taylor will likely immediately slot in as the early-down back in Indy, but Nyheim Hines blocks his path to a true three-down role. Likewise, Akers will likely cede passing down work to Darrell Henderson.
The situations aren't as clear for D'Andre Swift, J.K. Dobbins and Ke'Shawn Vaughn. Swift lands on a Detroit depth chart that already featured Kerryon Johnson. Swift is the superior player, but there is at least some concern that Detroit views him as more of a passing-down option. Dobbins will almost certainly be buried in the short-term behind Mark Ingram, though this is a solid landing spot for the long-haul. As for Vaughn, the fantasy community seems to be divided. My take is simple: the Bucs wouldn't have drafted him on Day 2 if they didn't plan to use him immediately. A big role in one of the most explosive offenses in the league is very appealing.
From there we have a sizeable tier drop down to the second round with Zach Moss, A.J. Dillon and Anthony McFarland Jr. Moss' presence certainly hurts Devin Singletary, but an early-down role in a committee isn't optimal for fantasy purposes. Dillon will likely open the year as the No. 3 in Green Bay, but he could emerge as the lead in 2021 if the Packers decide to move on from Aaron Jones. McFarland is the least likely to hit of the three, but he is in a position to compete with James Conner for the starting job in Pittsburgh. 
We have another big tier of running backs in the third round with Eno Benjamin leading the list as the likely No. 3 in Arizona. Next up is Joshua Kelly, who could compete with Justin Jackson for the No. 2 job in the Chargers' backfield. I classified Lynn Bowden Jr. as a running back because that's how he was announced at the draft, but he'll likely be used in multiple ways. Lamical Perine and DeeJay Dallas are depth  backs who could end up surfacing due to injury. Robert Calais offers a similar skill set to Darwin Thompson and could factor into the passing game plans for Tampa Bay. It's also worth mentioning Darrynton Evans, as he'll likely assume the Dion Lewis role in Tennessee.
Wide Receiver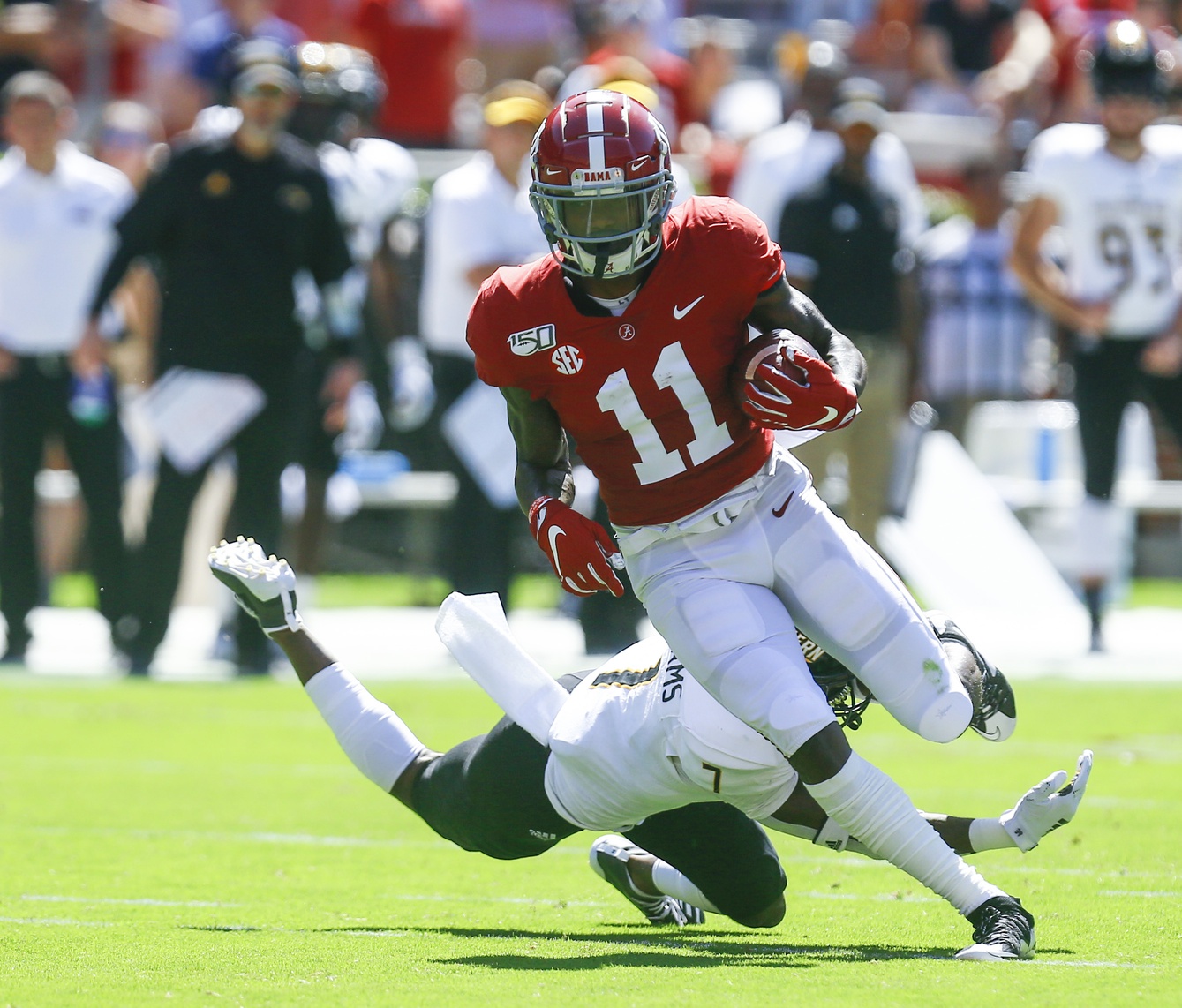 The landing spots for some of this year's top wideouts was disappointing to say the least. Jerry Jeudy goes to a Denver offense that already features Courtland Sutton. While that's certainly good for Broncos fans, Sutton's presence puts a cap on Jeudy's overall fantasy upside. Likewise, CeeDee Lamb could very well be the No. 3 wideout with Amari Cooper and Michael Gallup already in-house in Dallas. While a lot can change over the course of a player's career, these short-term caps slide both players slightly down the board from their pre-draft rankings.
The good news is that Henry Ruggs, Justin Jefferson and Jalen Reagor all moved up from where I had them before the draft. Ruggs was the first wideout selected and lands on a Raiders depth chart where he has a fairly clear path to being the No. 1 wideout. Jefferson won't be the No. 1 with Adam Thielen still in Minnesota, but he'll have little competition for the No. 2 duties and should be Thielen's long-term replacement. Reagor goes to a speed-hungry Eagles team with two aging wideouts in Alshon Jeffery and DeSean Jackson ahead of him.
This class just keeps giving when it comes to wide receiver depth. The 49ers took the ultra-athletic Brandon Aiyuk, who figures to compete for the No. 2 job in one of the league's top offenses. Michael Pittman Jr. lands in a prime spot with the Colts and should contribute immediately. Tee Higgins may not have a clear path to targets in Year 1, but he gets pair up with Joe Burrow for the long haul and will eventually replace A.J. Green in Cincinnati. Size/speed prospect Denzel Mims steps into a great situation on a wideout-needy Jets squad. 
Believe it or not, we still aren't even out of the second round. You're still going to have your choice of guys like Laviska Shenault, K.J. Hamler, Bryan Edwards, and Tyler Johnson at this point. Shenault is a beast and gives the Jags an intriguing compliment to D.J. Chark. Hamler likely won't be more than the No. 3 in Denver, but his game-breaking speed can't be overlooked. Likewise, Edwards might be a bit buried in Las Vegas, but this is a kid who put up impressive numbers in all four years of his college career playing against SEC competition. Johnson also put up big-time numbers and gets a very appealing landing spot in Tampa.
From there, we still have plenty of wideouts to target. Antonio Gibson is another offensive weapon type, though we're likely to see a wide receiver designation given how many running backs are currently on the Redskins' roster. Chase Claypool will likely also stay at wideout. He marks the fourth year in a row that the Steelers have selected a wideout on Day 2. While I wasn't necessarily high on Van Jefferson in the pre-draft process, it's tough to deny his opportunity on a thin Rams depth chart. Antonio Gandy-Golden joins Gibson in Washington and has an opportunity to contribute out of the gate.
With running back being so top-heavy this year, you'll likely still find values at wideout as we get into the fourth round of rookie drafts. Both Devin Duvernay and James Proche have an opportunity to replace Willie Snead in the long-term for the Ravens. Donovan Peoples-Jones may not have the most impressive college resume, but his athletic profile and landing spot with the Browns makes him worthy of consideration in this range. Likewise, players like Quintz Cephus, Gabe Davis and John Hightower are worth a flier.  
Tight End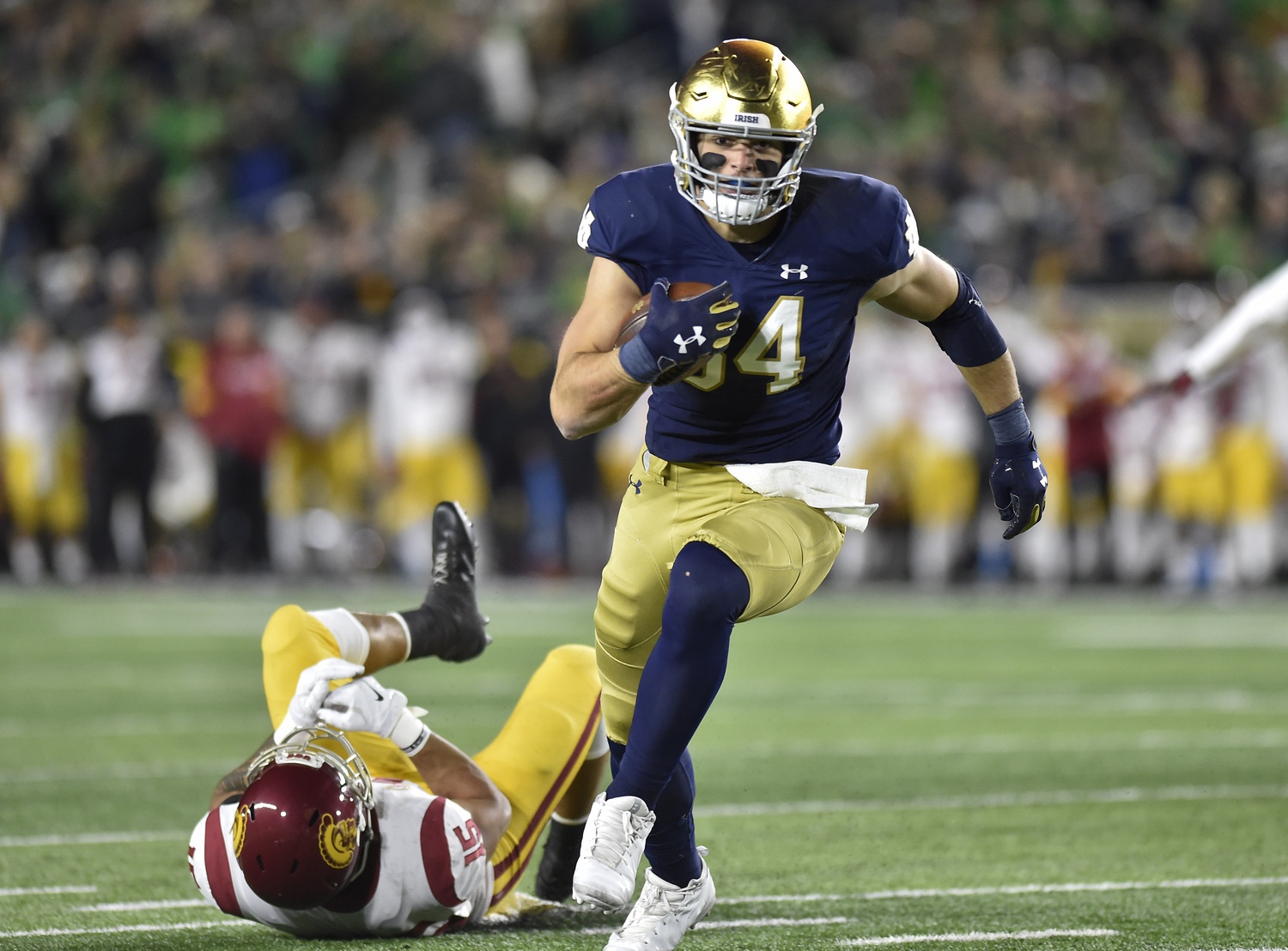 I'm not going to sugarcoat it. This year's class is not a good one. That being said, there's some intriguing depth players who certainly could surface down the line. However, if you have an immediate need at tight end, you're much better off trading for one. The likelihood of drafting a rookie tight end who will have fantasy relevance in 2020 is very slim.
Okay, with that caveat out of the way, let's talk some strategy. In deep dynasty leagues, it's wise to always churn the bottom of your bench. The idea here is that you won't need these players to start for you, and you never know which one of them will hit. So if you already roster two or three tight ends, it isn't the worst idea to grab someone like Cole Kmet, Adam Trautman or Harrison Bryant if you can get them at a value. Stashing one of these guys could pay dividends if you can wait a few seasons.