Estimated reading time: 10 mins
---
With the 2023 NFL Draft in the books, we saw the fantasy football stock of several players improve or decline. The combination of rookies getting picked and trades led to the value of some veterans declining, so here are the five players who saw significant drops in value.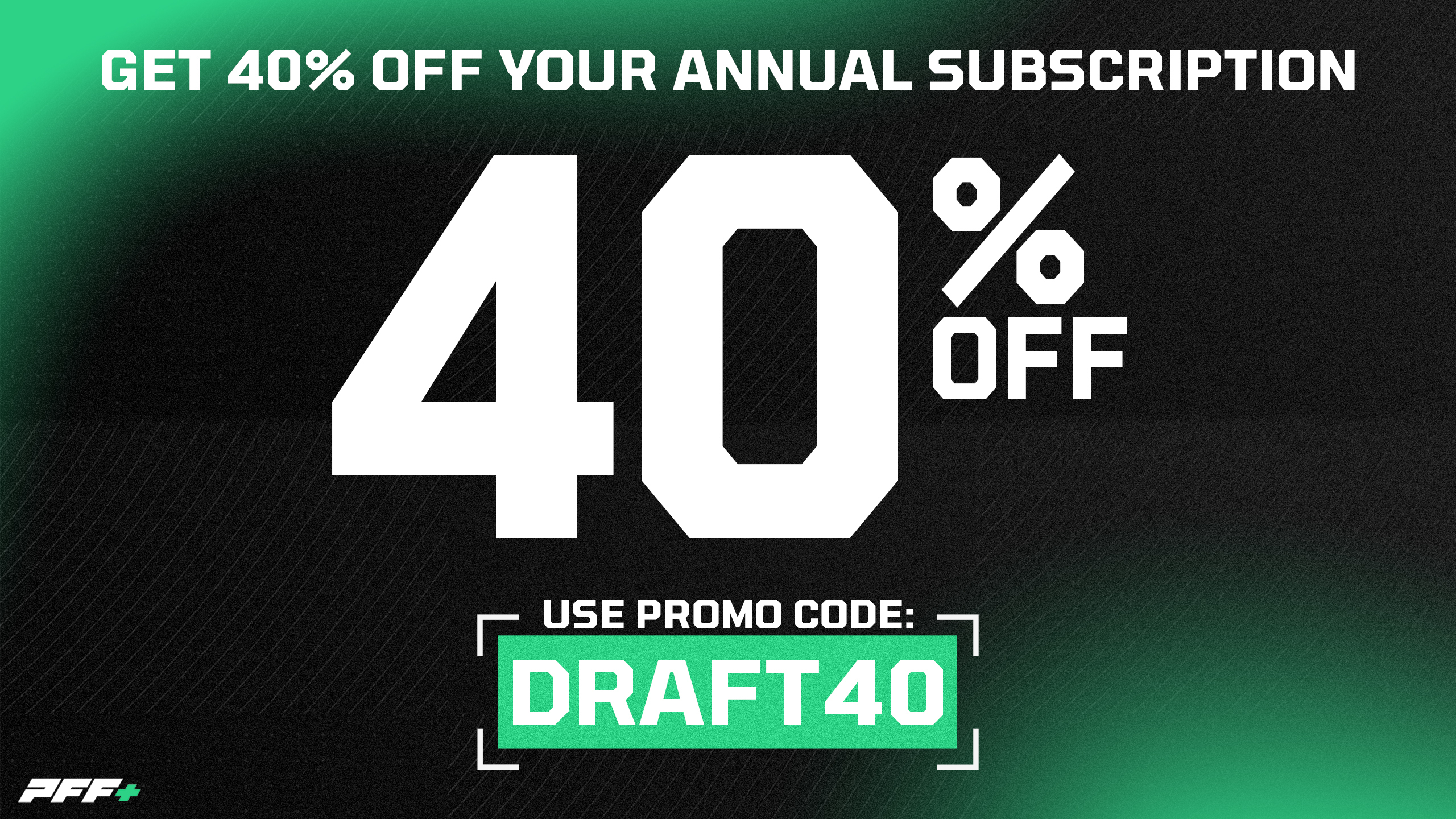 ---
Walker had been viewed as a first-round fantasy running back prior to the team drafting Zach Charbonnet.
Walker averaged 15.9 fantasy points per game once he became a starter in Week 6, ranking ninth among running backs in that time.

Seattle lost both

Rashaad Penny

and

Travis Homer

in free agency without bringing in a replacement.

Walker was moving a year closer to his prime while most running backs ahead of him were moving a year further past their prime, meaning Walker had a chance to be a top-five player if he maintained the same workload.

It seems unlikely he will continue seeing 20 carries per game after the Seahawks added Charbonnet.

The second-round rookie has the

best vision

in the class and is also the class' best short-yardage back.

Walker could have been fine if the Seahawks drafted a third-down specialist, as he played fewer than one-third of third downs since becoming a starter, but Seattle instead drafted someone who could take goal-line touches away from him.

Walker will still be considered as a fantasy starter, but he won't be a first-round fantasy pick anymore.

This also wasn't the ideal landing spot for Charbonnet, but he will at least be an excellent handcuff option with the possibility of standalone value as a rookie.

A few other veterans also saw their team pick a player who will immediately take significant playing time away from them, including Tyler Allgeier and Dawson Knox.
---
The Lions traded Swift to the Eagles, with whom he should see more opportunities.
The Lions spent the 12th overall pick of the draft on

Jahmyr Gibbs

, who seemed like a direct replacement for Swift.

Swift would have been injury insurance had he stayed with the Lions.

He joins an Eagles backfield that is also very competitive, but there is at least a path for Swift to see playing time.

Philadelphia kept

Kenneth Gainwell

and

Boston Scott

from recent seasons and added

Rashaad Penny

in free agency.

All four running backs have overall PFF grades between 68.0 and 79.0 over the past two seasons.

Penny is best suited to be the starter and play on early downs while Swift and Gainwell have comparable receiving grades and could both see time on third downs and other passing situations.

Swift had a much higher target share (25%) than any of the Eagles' running backs received in 2022, leading to more yards per route run.

Gainwell has gained more explosive plays per target.

While it will be hard to trust anyone from this backfield when everyone is healthy, it's unlikely that everyone will stay healthy.

Both Penny and Swift have missed at least three games per season over each of the past three seasons.

There is a chance he will have more of an opportunity to succeed in Philadelphia, but the more likely outcome is he remains an unpredictable role player in a heavy rotation.
---
Taylor could lose several goal-line opportunities to new Colts quarterback Anthony Richardson.
Taylor has scored the second-most rushing touchdowns over the past three years (33), which

includes a league-leading 23 that have come when the Colts are within five yards from scoring.

He's received 55 rushing attempts close to the goal line while Colts quarterbacks have 12.

New Colts new head coach Shane Steichen was most recently the Eagles' offensive coordinator.

Jalen Hurts

led the Eagles in carries within five yards of the goal line over the past two seasons (33). Four separate Philadelphia running backs combined for 53 carries in those situations.

Richardson is bigger than both Hurts and Taylor, which could lead to an even higher percentage of goal-line carries than Hurts received.

This should add up to four to five fewer carries for Taylor at the goal line and two to three fewer touchdowns.
---
The Saints traded for Adam Trautman, which could hurt Dulcich's playing time.
Trautman is reunited with Broncos new head coach Sean Payton.

He was drafted by the

New Orleans Saints

in 2020 and started the season playing behind

Jared Cook

.

He earned more playing time as the season progressed. He was consistently playing 40% of the team's offensive snaps by midseason, and he handled more than 60% of snaps by the end of 2020.

He was considered a breakout candidate heading into 2021. The start of his season was slow, but from Weeks 5-10, he was consistently playing more than 80% of the team's offensive snaps.

During the end of that stretch, he was seeing a minimum of six targets per game. Then, he suffered an MCL sprain that kept him out for most of the remainder of the season.

His playing time decreased from those peaks in 2022 with

Juwan Johnson

taking over in clear passing situations.

Trautman likely won't see enough playing time to become a fantasy starter, but he can see enough playing time to prevent Dulcich from being a fantasy starter.

Dulcich showed flashes with the Broncos' old coaching staff, but Payton seems like he wants to make several changes to the offensive personnel.
---
The Titans landed Will Levis with the 33rd pick, and he will likely serve as Tannehill's replacement. Tennessee did little to help Tannehill's offense in the short term.
Tannehill was a fantasy starter as recently as 2021 with back-to-back top-12 quarterback seasons.

His fantasy production declined significantly last season, finishing with just 13.9 fantasy points per game.

His decline began in 2021 when his passing grade dropped to 81.6, and it fell even further to 71.9 in 2022. His decline in fantasy production was partially due to him and partially due to losing

A.J. Brown

at wide receiver.

Tannehill will be 35 years old by the start of the season, so it wouldn't be surprising to see him play similarly to 2022 or even decline further.

His contract is up at the end of the season. It seemed likely this would be his last season with the Titans, but his time as a starter could be up sooner.

There is a chance Levis can beat Tannehill out for the job as early as training camp.

Tennessee has one of the lowest Super Bowl odds, so it's possible Levis takes over midseason if it isn't going well, even if Tannehill's play remains the same.

Not only was the pick of Willis a hit, but so was the lack of picks on receivers until the end of the draft.

Tennessee's wide receiver unit earned a 65.2 PFF grade last season, which ranked third lowest among teams.

Every other team in the bottom half of the league either drafted someone in the first 140 picks or added a veteran starter via trade.

Tennessee released

Robert Woods

, and their only addition was 30-year-old

Chris Moore

on a $1 million contract. It seemed like a depth signing, but he could be a starter.

They picked Colton Dowell in the seventh round, but it's hard to expect a player drafted that late to make an impact on offense in his first season.

The Titans at least spent their first-round pick on an offensive lineman in

Peter Skoronski

, who should help in pass protection, but Tannehill still needs more options to throw to.

Both Tannehill and Levis are options in superflex leagues, but he could be the last starting quarterback picked in those drafts.