Hello, and welcome to the Week 9 Actual Opportunity report. This is our weekly look at the players with the most fantasy potential based on volume, and how effective they've been with it. If you're unfamiliar with Actual Opportunity, you can read the in-depth explanation here.
Essentially, we're using an 11-season sample of play-by-play data to calculate expected fantasy points from a player's seasonal or weekly usage. We look at each target (by distance from the end zone and depth of target) and each carry (by distance from the end zone and down and distance) and add this up to determine how valuable a player's role was for fantasy purposes. We can contrast this with fantasy production to measure efficiency.
In layman's terms, Actual Opportunity is "how many points a player should have scored" given his workload, based on what the average player would have scored. "Expected fantasy points" will be used interchangeably with "Actual Opportunity" throughout this article.
After eight weeks of action, here are the top-30 players in expected fantasy points per game: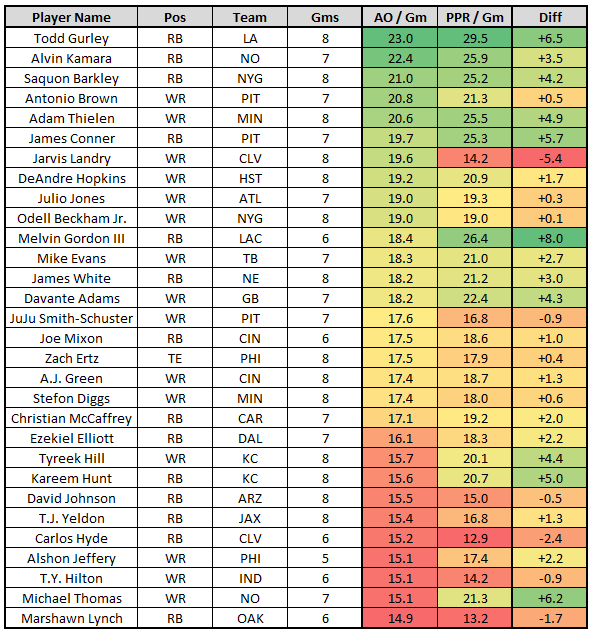 (AO: 19.6, PPR: 14.2)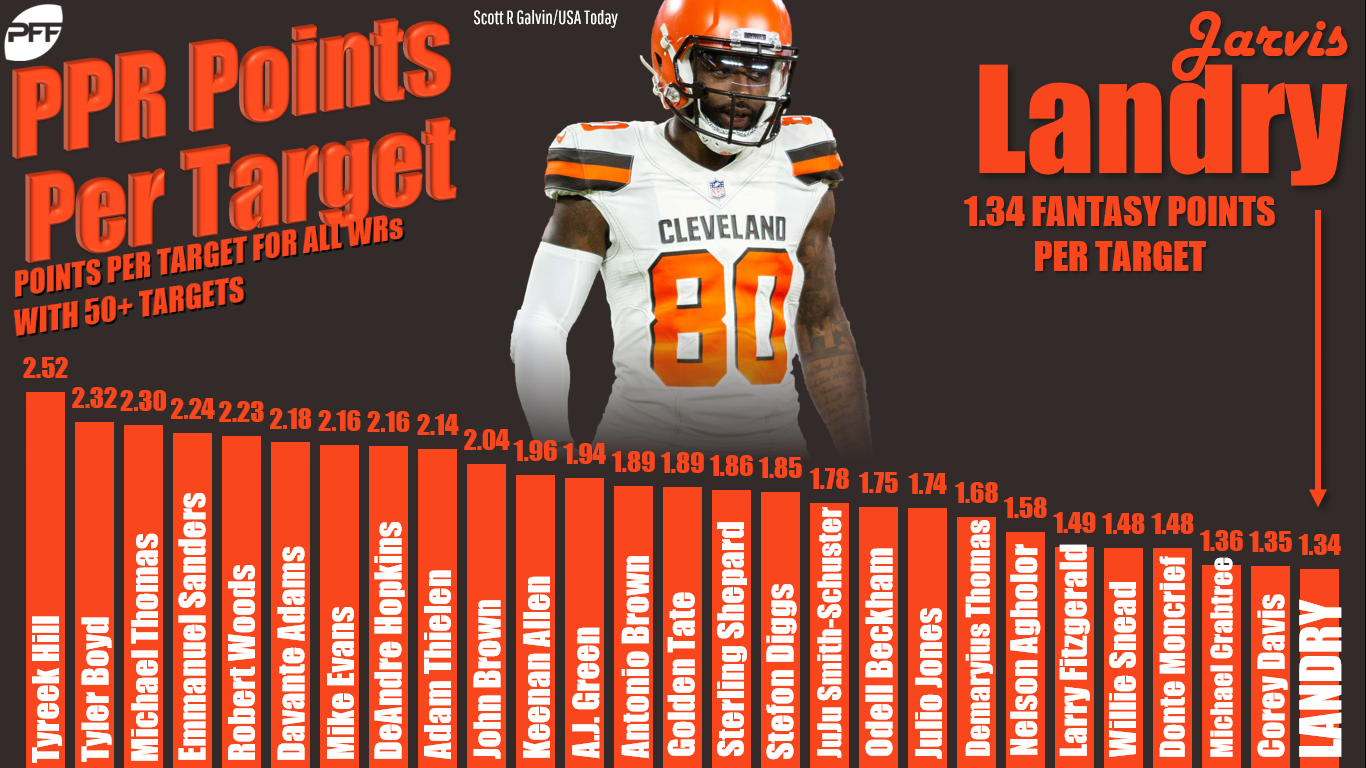 Landry ranks third among wide receivers in expected fantasy points per game but is also our single-least-efficient player, ranking only 27th in actual fantasy points per game. He totals 43.3 fantasy points below his expectation, which puts him on pace to be our least-efficient wide receiver of the past decade. Just like I did in 2017 with Zay Jones and in 2016 Brandon Marshall and Allen Robinson, I'm calling it quits with Landry – I'm no longer bullish on a regression to a mean, and rather, suspect he'll continue to underachieve relative to expectations.
(AO: 8.9, PPR: 7.7)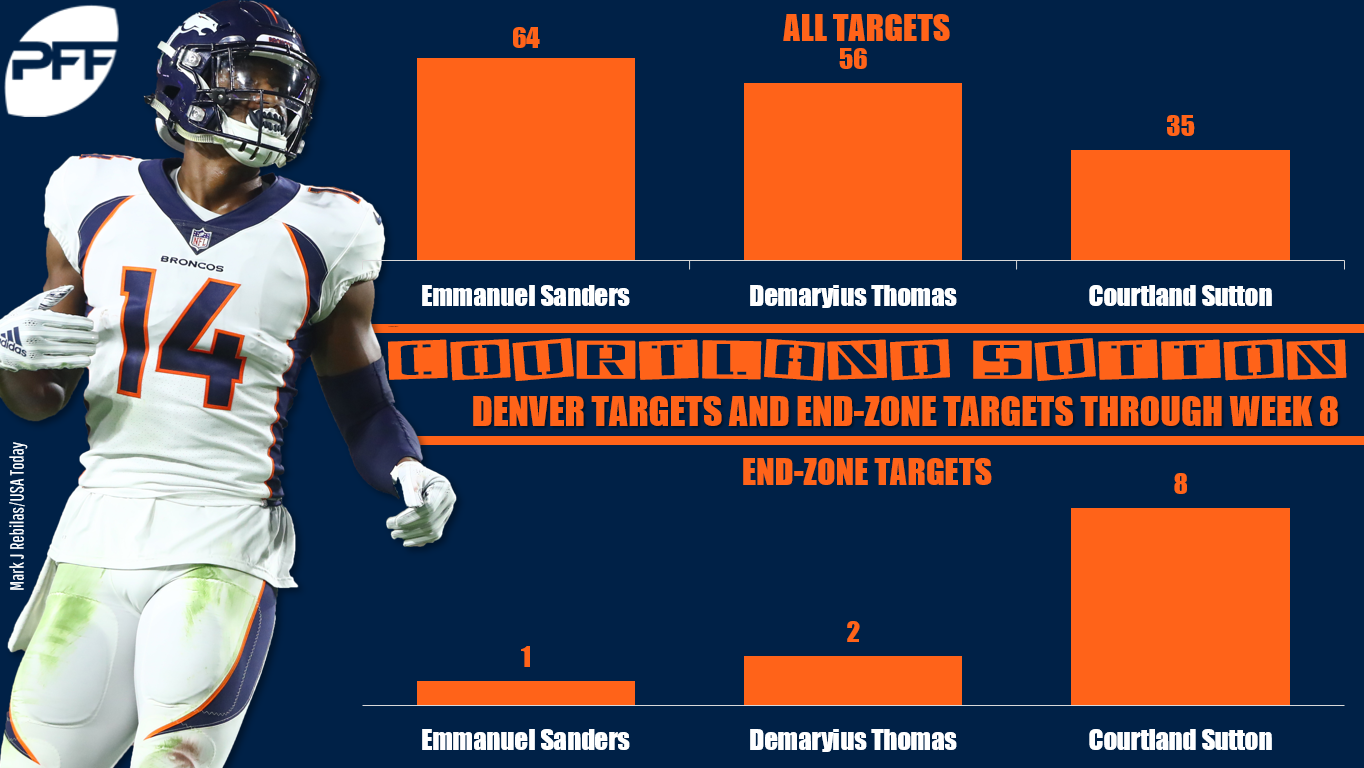 Sutton's fantasy stock gets a big boost with Demaryius Thomas leaving for Houston. Sutton ranks 63rd in expected fantasy points per game (8.9), while Thomas ranks 37th (11.7). Though Sutton underwhelms in target quantity (75th in targets per game), he's seeing good target quality, ranking sixth in end-zone targets per game (1.0).
Subscribe to PFF Edge to continue reading
Already have a subscription? Sign In