PFF's 2020 Fantasy Football Draft Guide is LIVE! All of PFF's EDGE and ELITE subscribers can download over 200 pages of rich fantasy football analysis, rankings, stats, projections and more to best prepare for their redraft leagues ahead of the 2020 NFL season.
By subscribing to PFF's EDGE – Monthly option, you can download the guide for as low a $9.99!
300+ NFL Player Capsules
Included in PFF's 2020 Fantasy Football Draft Guide are more than 300 NFL player capsules loaded with expert analysis from PFF Fantasy Analyst Andrew Erickson, advanced fantasy football data from the 2019 NFL season, rankings and projections for the 2020 season.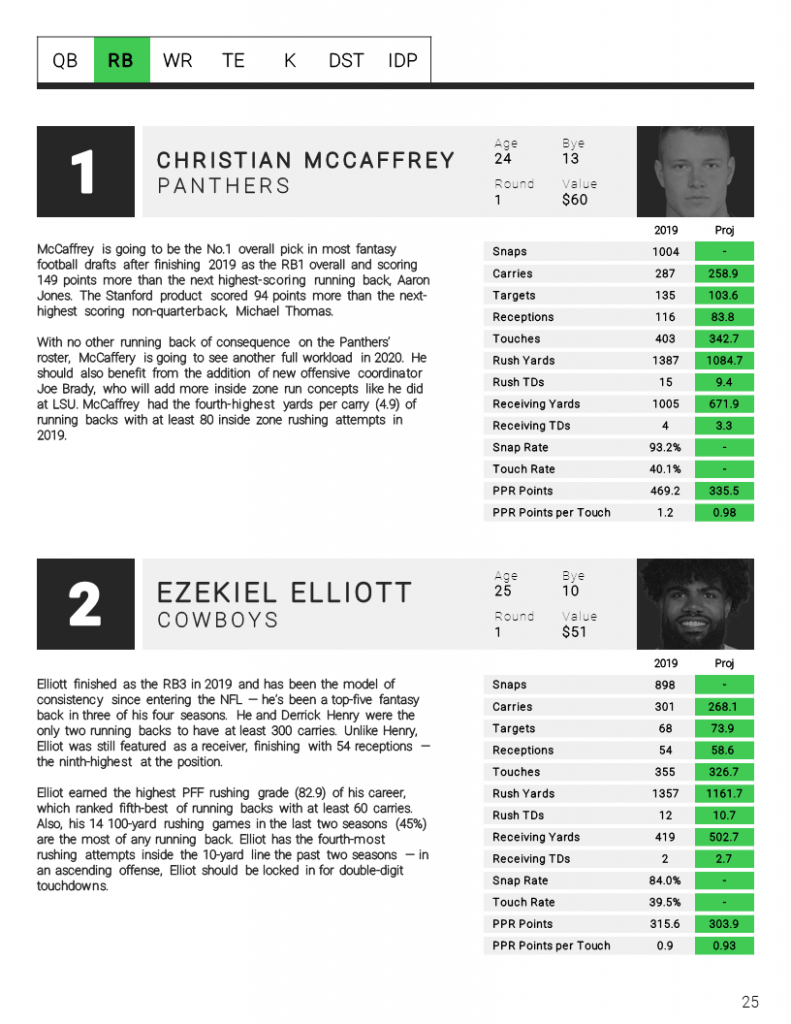 Tiered 2020 Fantasy Football Rankings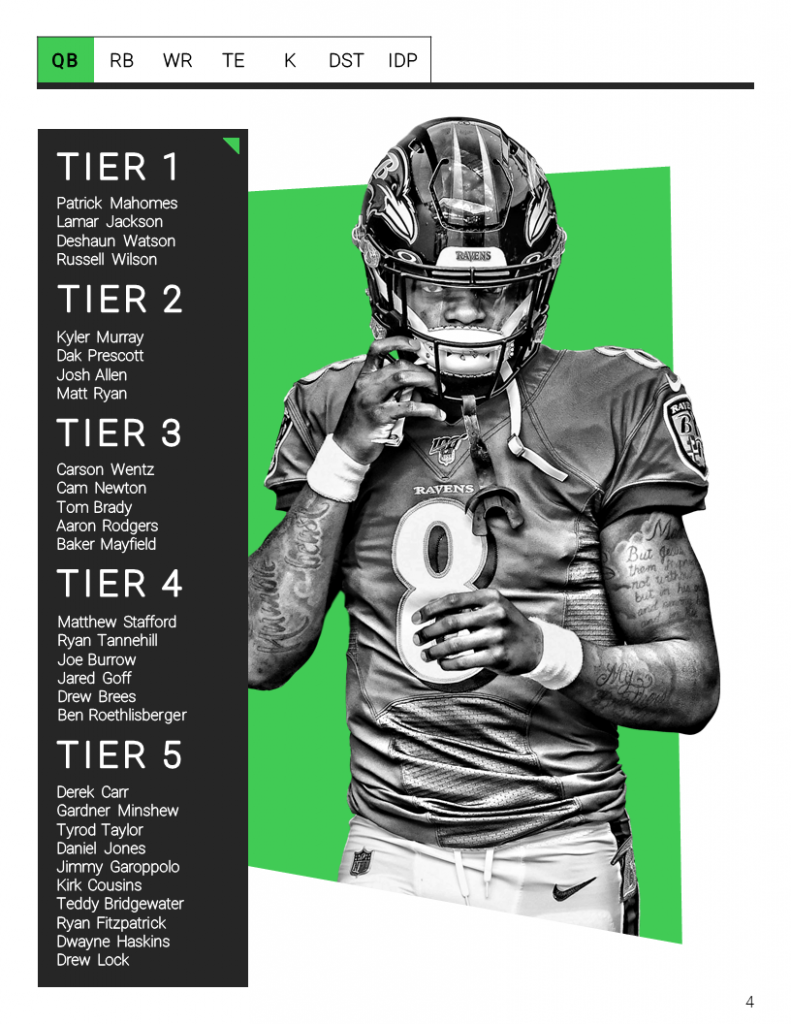 2020 Draft Boards & Cheat Sheets
Win draft day with PFF's one-page draft boards and cheat sheets for ranging redraft league types, including PPR, 0.5 PPR, 2QB and Non-PPR.