Last week was safety week for our projection system, as we took a look at Grant Delpit, Xavier McKinney, Ashtyn Davis, Kyle Dugger and Geno Stone, but as it turns out, I was saving my favorite safety prospect for last.
West Virginia's Kenny Robinson Jr. has charted a path different from every other player in this draft class. After being ousted from the Mountaineers program for academic misconduct, the safety decided to join the upstart XFL and care for his mother, who had cancer, instead of transferring to another school, despite both Alabama and Oklahoma reportedly showing interest.
[Editor's Note: PFF's new college-to-pro projection system is powered by AWS machine learning capabilities.]
After being one of the best safeties in college football in 2017 and 2018, allowing less than 45% of the passes into his coverage to be completed, he dominated the XFL by intercepting two of the eight passes into his coverage while generating one quarterback pressure and five stops for the St. Louis BattleHawks. He intercepted seven passes and broke up another five as a collegiate player, and — as you'll see below — he projects as one of the best playmakers in the class as a result.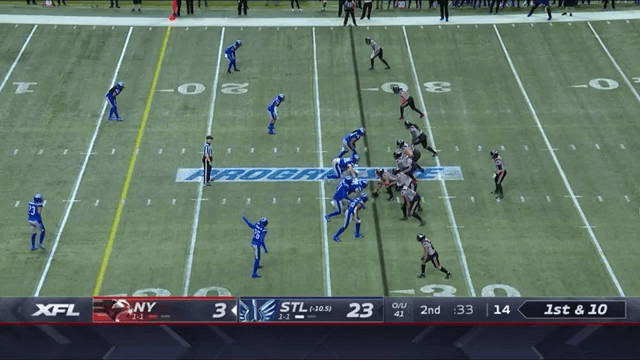 Like Geno Stone of Iowa and Ashtyn Davis of Cal, Robinson was mostly a free safety pre-NFL, playing 185 of his 267 XFL snaps there and 526 of his 752 2018 college snaps there. It will be under this assumption that we make his NFL projection.
How Robinson Projects as a Coverage Player
It's a bit of a projection since Robinson does not have any athleticism data from the 2020 NFL Scouting Combine, so we impute based on his height and weight, which are good for a deep player (6-foot-2, about 200 pounds). We assume that 75% of his snaps are deep, with another 25% in the box.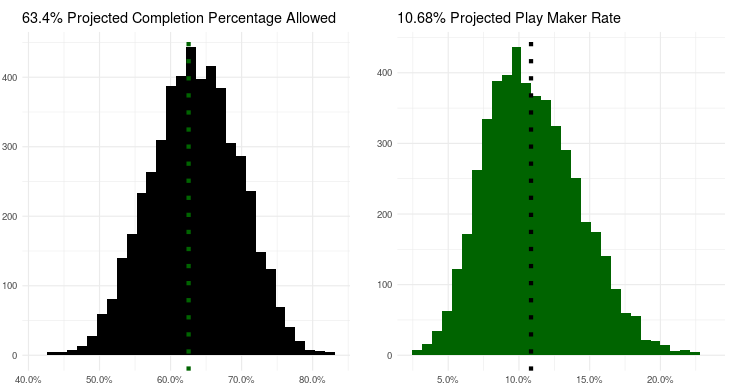 Like Stone, Delpit and Davis, Robinson has comps like Justin Simmons and Earl Thomas III statistically, with over a 10.5% median playmaker rate in coverage (which is the rate of pass breakups and interceptions per primary coverage snap).
If Robinson were to play more of a Tyrann Mathieu-like role, one that put him in the slot and the box half of the time, his projections change a little bit, with him breaking up fewer passes and allowing more completions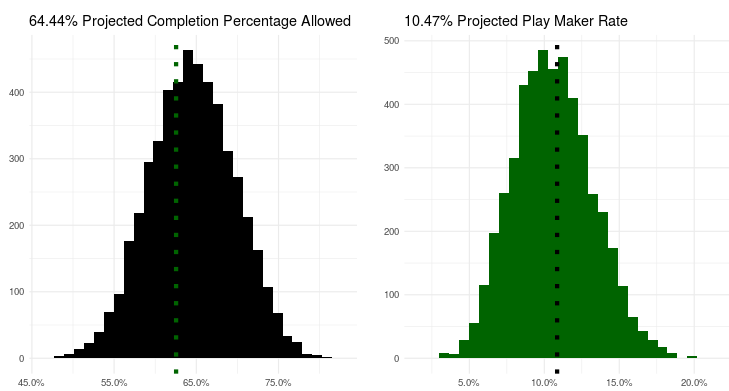 How Robinson Projects as a Run Defender
Robinson missed more tackles than he had stops at WVU, and his run-defense projection reflects this, as it is one of the worst at his position.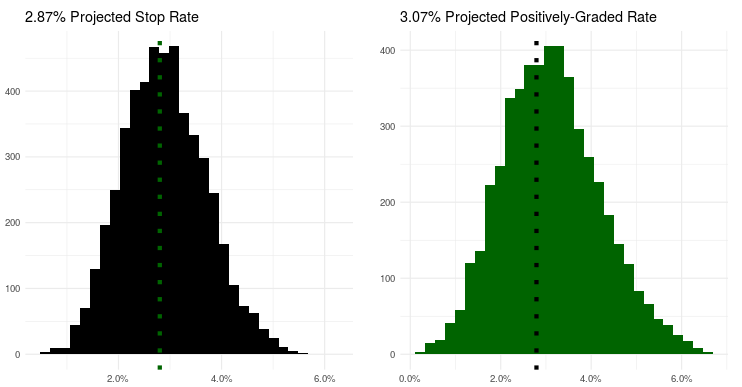 While a team will gladly trade solid run defense for the projected deep coverage Robinson provides, it's important to note that his value is diminished a little by his tackling issues and the fact that his coverage prowess gets worse with a more in-the-box role. In run defense, his stop rate and positively graded play rate do rise when he plays more into the slot, but not by as much as his contemporaries at the position.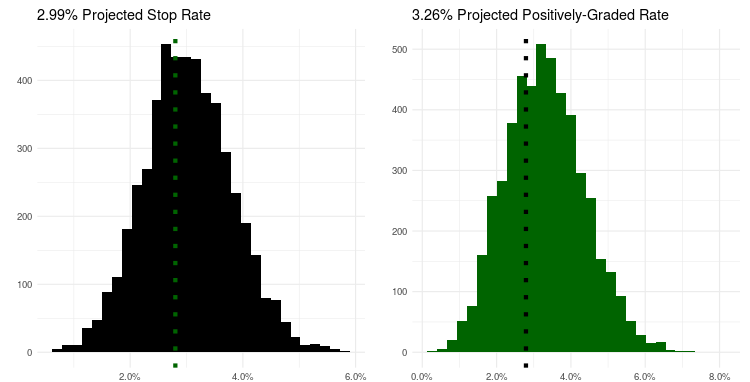 With just five combined pass-rushing snaps during his pre-NFL career (two pressures) and no combine data, Robinson gets mostly a position-average projection there.
Conclusions
Robinson is one of the best stories of the entire draft, and as George Chahrouri and I showed in our last mock draft, one of the better players in our mind. While incorporating XFL data into these projections is tricky, and the season ended (way) too soon, Robinson's experience there only enhances our opinion of him.
With coverage very much a weak-link system, teams can never have enough players who can cover, and Robinson projects as a guy who can cover the deep part of the field well. While his lack of experience in the box or in the slot is something of a concern, he will have a role at least in sub-packages early on, as more and more teams play with three or more safeties on the field at the same time.