As PFF lead draft analyst Mike Renner wrote in his Day 1 winners and losers column, we didn't spend all this time breaking down the 2022 NFL Draft class to not immediately give our takes on the outcome of the selection process.
Below are the most notable winners and losers from the second and third rounds of the 2022 NFL Draft.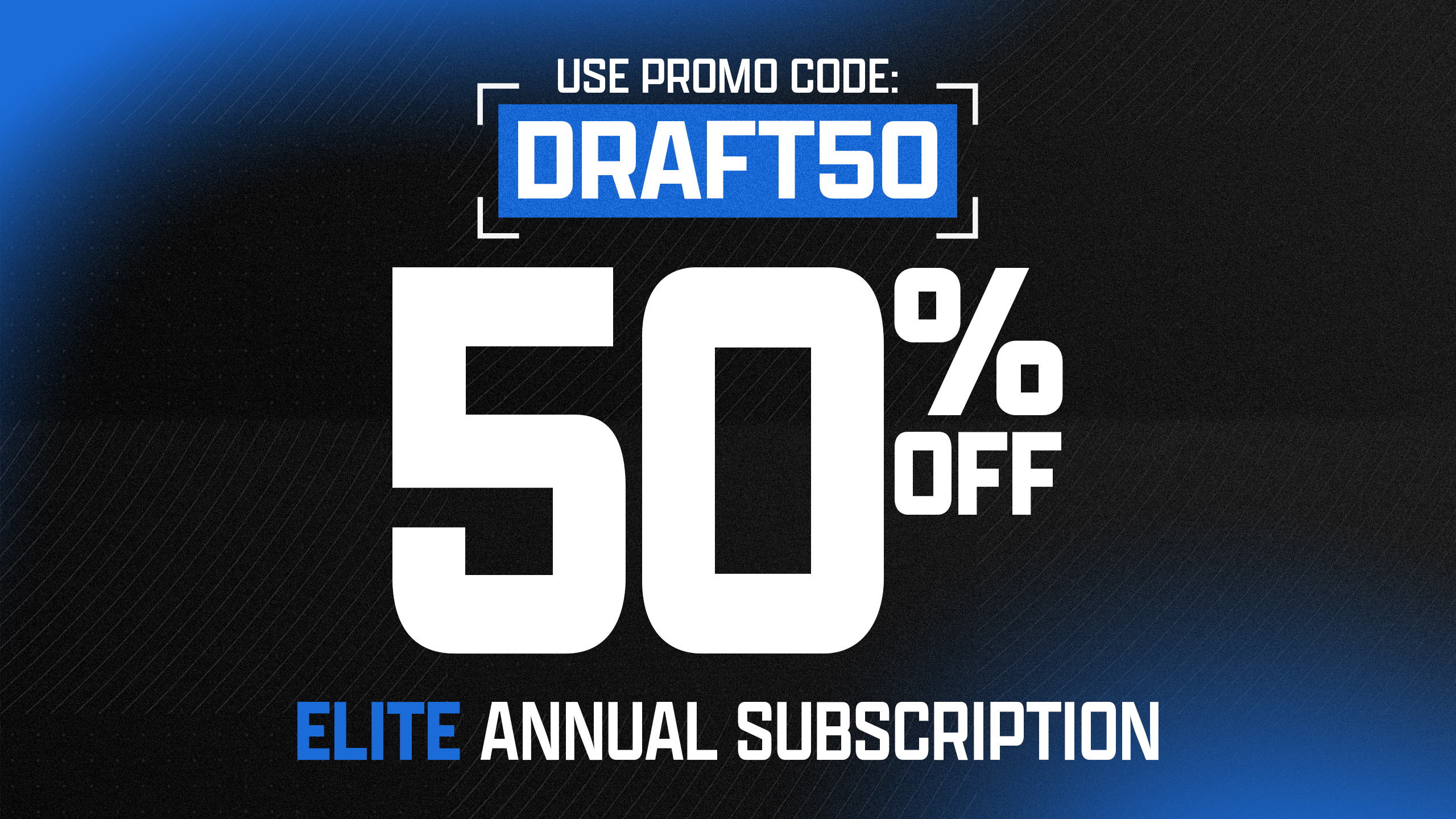 WINNERS
It may have come a round later than he would have liked, but Rodgers finally got a brand new weapon in North Dakota's Christian Watson. Green Bay packaged their 53rd and 59th overall picks to move up to No. 34 to take the former Bison, who is going to play a major role right away.
Unlike most, I'm in the "Watson believer" camp and thought he showed enough growth over the 2021 season and at the Senior Bowl to be encouraged that he develops in all facets of the position sooner rather than later.
The 6-foot-4, 208-pound pass-catcher is a freak athlete. His 4.36-second 40-yard dash, 1.46-second 10-yard split, 39-inch vertical and 11-foot-4 broad jump at the combine can back that up. 
Watson was a part of a run-heavy offense, but he still managed an 89.5 receiving grade and an astounding 4.33 yards per route run in 2021. He's still a relatively raw player but has shown improvement in all areas, from his ball skills to his route running to his ability to get off press coverage. He has the potential to develop into a true "X" receiver but can be used in creative ways from the get-go, much like the San Francisco 49ers do with Deebo Samuel.
The Falcons' draft is off to a dream start. 
After landing Drake London at No. 8 overall, Terry Fontenot & Co. got incredible value from all three of their Day 2 picks, selecting edge defender Arnold Ebiketie, off-ball linebacker Troy Andersen and quarterback Desmond Ridder — three players who ranked higher on the PFF big board than their eventual draft position.
Ebiketie is fresh off an elite 90.5 pass-rush grade and generated multiple pressures in every game played with Penn State in 2021 — his only year with the team. The former Temple Owl and Nittany Lion projects as a high-floor player, given his length, explosiveness and advanced hand usage. 
Andersen, on the other hand, comes from FCS school Montana State and was the best non-FBS defensive prospect in the class. He earned an 86.3 PFF grade for Montana State in 2021 and led the FCS in defensive stops (67). What makes that even more impressive is that it was his first full season at the position after playing running back and quarterback. He's also a special athlete who recorded a blazing 4.42-second 40-yard dash time and an eye-popping 10-foot-8 broad jump at the NFL Scouting Combine.
The big pick of the day from the team came in Round 3 when they took quarterback Desmond Ridder out of Cincinnati — one of the biggest steals of the night. No one in the class can hold a candle to Ridder's processing and decision-making. He has straight-line speed to offer in the designed run game and boasts NFL-caliber arm strength. The issues with Ridder are good-not-great accuracy and lack of playmaking outside of the structure of the offense, but that's not enough to prevent him from developing into a starter in the NFL.
The Indianapolis Colts provided new quarterback Matt Ryan with a vertical threat wide receiver (Alec Pierce), an ultra-athletic tight end (Jelani Woods) and a brand new left tackle (Bernhard Raimann) all on Day 2. Now that's a good night at the office.
Pierce was a bit of a reach at 53rd overall relative to the PFF big board and may be a vertical threat only, given how stiff he is, but the former Cincinnati Bearcat has some serious juice to provide value in that role. The 6-foot-3, 211-pounder's 13 deep catches tied for 15th nationally in 2021, with seven being contested (tied for ninth). He's a fantastic complementary piece to possession receiver Michael Pittman Jr.
Woods skyrocketed up draft boards in recent months. The 6-foot-7, 269-pound tight end broke out in 2021 with Virginia after transferring from Oklahoma State, where he was stuck in a blocking role. Woods earned an 82.8 receiving grade last season — more than 27 points better than any other season of his career. He then dropped jaws at the NFL combine with a 4.61-second 40-yard dash (85th percentile among tight ends historically), a 1.57-second 10-yard time (93rd), 24 bench press reps (85th), a 38-inch vertical (92nd), a 10-foot-9 broad jump (97th), a 4.33-second pro agility time (66th) and a 6.95-second three-cone time (86th). Doing that at his size with 34.5-inch arms is absurd. Woods will provide value as a run-blocker and in the red zone right away.
Raimann can be an immediate starter for the Colts, boasting strong balance, overall athleticism and standout production. Measuring in at 6-foot-7 and 305 pounds, Raimann earned a 94.3 PFF grade last season, putting up a 93.3 run-blocking grade and an 88.7 pass-blocking grade. He was virtually flawless in pass protection over his last six games, too, with zero pressures allowed in that span.
---
LOSERS
Everyone and their mother thought the Chicago Bears would use at least one of their two top-50 picks on an offensive player to get quarterback Justin Fields some help. Instead, Chicago opted for two defensive backs — cornerback Kyler Gordon and safety Jaquan Brisker.
While those picks will immensely upgrade the team's secondary, Fields' supporting cast didn't receive the major help it so desperately needed. Chicago did finally take a swing on a wide receiver in Round 3 with Velus Jones Jr., but he's a prospect to be cautious about. The former USC Trojan and Tennessee Volunteer is a speedster and an electric return specialist, but he is turning 25 years old in a week and is limited in what he can bring to an offense. He's going to need schemed touches given his limited route tree and is unlikely to be a significant contributor out of the gate. Jones earned a career-high 76.2 PFF grade in 2021, nearly nine points higher than any other season of his collegiate career.
Targeting defensive backs with their two second-round picks wasn't necessarily a bad decision by the Bears, and there is still time to help Fields out on offense. But there's no denying the quarterback was a loser of the night after the team failed to provide him any significant offensive ammo.
Football fans who consistently follow Twitter to get their news know the Seahawks division of the platform is a special place full of passionate, hopeful fans. On Day 2 of the draft, Seahawks Twitter spiraled out of control when the team passed on a quarterback in favor of running back Kenneth Walker III with the No. 41 overall pick.
It's a sign of changing times — the team traded away quarterback Russell Wilson to squash the "Let Russ Cook" hype and drafted another back to join Chris Carson and Rashaad Penny to strengthen the Seattle philosophy of establishing the run. Barring any changes — such as acquiring Baker Mayfield or a quarterback on Day 3 — the Seahawks are set to have Drew Lock, who owns a 61.6 passing grade for his career, as their starting quarterback in 2022.
My condolences, Seahawks Twitter. At least you had one of the big steals of Round 1.
Shockingly, just one quarterback went off the board in the first round of the 2022 NFL Draft after it was rumored that three or more could be drafted on Day 1. And even more shocking was when Day 2 rolled on with no quarterbacks drafted in Round 2 and three finally coming off the board in Round 3. Desmond Ridder, Malik Willis and Matt Corral all found new homes, although North Carolina's Sam Howell missed out, going from 2021 preseason top pick to Day 3 prospect in the 2022 NFL Draft.
North Carolina's offense didn't have Howell do a lot of "NFL quarterbacking." It featured a hefty dose of run-pass options and simplistic reads overall. Still, he managed to showcase top-tier arm talent, totaling 86 big-time throws in three seasons of work— the most of any quarterback in the 2022 NFL Draft class.
He also is a proven gamer. After losing four marquee weapons to the NFL prior to the 2021 season, Howell was forced to make up for a one-dimensional skill position group by utilizing his legs. He thrived on the ground despite not being a dynamic athlete, generating the second-most 10-plus-yard runs (45) among FBS quarterbacks. And despite having few pass-catching weapons to speak of, Howell still earned an 80.3 passing grade for the season.