The 2022 NFL Draft was billed as one of the most unpredictable in recent years with a wide difference in big boards across the league. It certainly lived up to the hype.
Between the dearth of Day 1 quarterbacks, shocking draft-day trades and surprising risers and fallers, this class will be an unforgettable group. All 32 teams have something major to take away, but I want to highlight some of the most notable observations.
Click here for more PFF tools:
Draft Guide & Big Board | Mock Draft Simulator
Dynasty Rankings & Projections | Free Agent Rankings | 2022 QB Annual
Player Grades
---
The following are the biggest takeaways from the 2022 NFL Draft.
Carolina Panthers might be putting all of their eggs in the Sam Darnold basket for 2022, and that's not good
Carolina was long rumored to be considering a quarterback with their No. 6 overall pick, along with 2018 No. 1 overall pick Baker Mayfield, who is on the trade block. In the end, neither of the two came to fruition. The Panthers took NC State offensive tackle Ikem Ekwonu with the sixth pick and traded up into Round 3 for Ole Miss quarterback Matt Corral. 
While getting Corral there is fantastic value, it's not likely to impact their 2022 campaign given the learning curve the Lane Kiffin prodigy is facing. Corral's offense at Ole Miss was extremely quarterback-friendly, chock full of run-pass options (RPOs) and schemed throws. No quarterback in this draft class had a higher rate of RPOs and schemed passes than Corral: Just 26% of his dropbacks in 2021 weren't an RPO, play-action concept or or other schemed throw, the lowest in the country by over 4 percentage points.
Getting used to reading NFL defenses in the true dropback passing game is going to take time for Corral, whose allure is his big arm, accuracy and athleticism.
All of that means it's likely Darnold's show again for 2022. The 2018 No. 2 overall pick ranked second-to-last in passing grade last season. He was the key reason Carolina ranked dead last in passing efficiency. The same inaccuracy and poor decision-making showed up in Carolina that plagued his time in New York. It didn't change last year and is almost certainly not going to change this year.
This situation is likely going to set the Panthers up to be one of the first teams on the clock for the 2023 NFL Draft. The question is, will the current regime still be around to take advantage of that?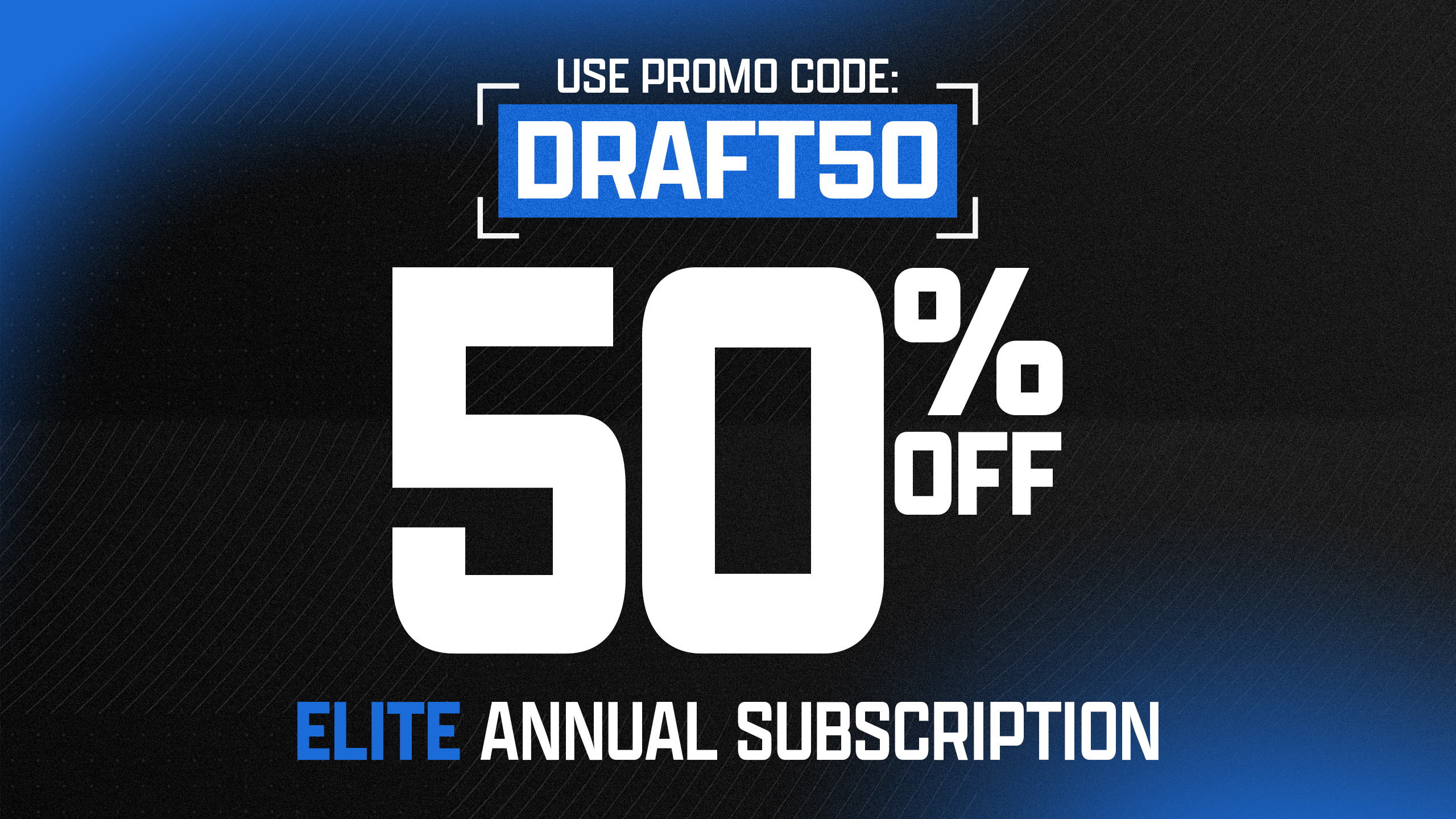 It's going to be difficult to find a better Day 3 than the Green Bay Packers' haul this year. The team drafted a crop of seven players, four of which were taken 30 picks or more beyond their ranking on the PFF Draft Board: wide receiver Romeo Doubs (Pick 132), offensive lineman Zach Tom (Pick 140), edge defender Kingsley Enagbare (Pick 179) and tackle Rasheed Walker (Pick 249). Don't be surprised if those first three far exceed expectations as a Day 3 pick sooner rather than later.
Given the current state of Green Bay's receiving corps, second-round pick Christian Watson and fourth-round pick Doubs could see a hefty workload right away. Doubs is a pure downfield threat who could replace some of the deep targets Marquez Valdes-Scantling was being pumped from Aaron Rodgers. The 6-foot-2, 201-pound wideout racked up 15 deep touchdowns since 2020 at Nevada, the most in the FBS.
Tom was quietly one of the best pass-protectors in college football last season. The Wake Forest Demon Deacon led all FBS tackles in pass-block grade, allowing just 13 pressures in 14 starts, including zero to Jermaine Johnson II in their Week 3 showdown.
Given his relatively slight frame, Tom will likely end up on the interior,  which is where he spent his first few years on campus before moving to left tackle in 2020. Still, the 6-foot-4, 304-pound lineman should at least get a shot at tackle. He's already an advanced pass-protector and is a natural at using his hands independently. After a stellar collegiate career, Tom proceeded to light up the scouting combine, recording a 4.94-second 40-yard dash (97th percentile among interior offensive linemen historically), 1.70-second 10-yard split (96th), 33-inch vertical (96th), 9-foot-10 broad jump (99th), 4.47-second pro agility (94th) and 7.32-second three-cone (97th). 
Enagbare has a high motor, excellent length and big-time pop in his hands, which helped him earn a 92.5 pass-rush grade this past season. The problem is the lack of refinement and his inability to play in control, but he fits exactly what the Packers are looking to replace in the Za'Darius Smith role. Smith was known for often being thrown into MUG roles where he is standing or roaming in the A- or B-Gap to blow up the interior, and Enagbare can have success there with his motor and physical hands.
Houston Texans went from one of the worst drafting teams lately to one of the best this year
There's an argument to be made that the Texans were the worst drafting team in the league from 2018 through 2021. Each of those four classes failed to crack the 25th percentile in PFF's annual draft grades, receiving a "below average" tag in 2018 and 2019 and earning a C+ in 2020 and C- in 2021. 
This year, Houston turned the tide.
They finished with a B+ grade, according to PFF, tying for ninth in the NFL. The additions of defensive backs Derek Stingley Jr. (Pick 3) and Jalen Pitre (Pick 37) were key in that mark. 
The Texans could have taken an offensive lineman with their top-three selection but instead picked one of the true top-three prospects in this class — a player who was grossly undervalued in the pre-draft process. Stingley is the proud owner of the best true freshman campaign PFF has ever seen when he was the highest-graded cornerback in the country in 2019. Injuries derailed the last couple of years, but by no means did he get worse, as PFF's Seth Galina broke down recently.
Stingley has a scheme-versatile skill set that is needed in new head coach Lovie Smith's system. Yes, he is a Cover 2 advocate, but that coverage makes up under a quarter of their plays. Stingley is going to need to do it all, and he is fully capable. 
Slot corners are valuable pieces to the defense, and Pitre was one of the best slot corners in college football from 2020 to 2021, producing a top-three slot coverage grade among Power Five defensive backs in that span. The former Baylor Bear didn't allow a single touchdown in the slot while producing the second-most passing stops (20) and 11 combined plays on the ball. Pitre was also a stout run defender and an excellent pass-rusher, whether in the slot or on the occasions he moved closer to the ball at outside linebacker. He posted a 92.7 run-defense and 83.6 pass-rush grade in 2021.
Pitre has the skill set to be a more versatile player in the league than he was at Baylor. But he should be a strong slot defender at a minimum. He has the physical instinct, quickness and processing ability to do so.
Related content for you:
Analytics-driven 2022 NFL Draft Grades: The Pittsburgh Steelers lead the way via Timo Riske
While Houston's No. 15 overall selection, Kenyon Green, and second-round trade up, John Metchie III, were slight reaches on PFF's board, those two selections should be quality additions in the end. Green is a versatile tackle coming off a year in which he allowed multiple pressures in just one of 12 starts while recording an 83.6 run-block grade. Metchie, meanwhile, is a technician as a route-runner who should possess a high-floor upon his return from a torn ACL in December.
Mayfield watch continues even though one potential landing spot — Carolina – is crossed off the list.
One thing is known for certain: Whichever team acquires the quarterback is not taking on his full contract. The list of teams that would even have a motive to pick up Mayfield is running dry. Two teams that do stand out as potential spots are Houston and Detroit, but that may be wishful thinking. 
Houston isn't trying to lose anymore games. They are trying to rebuild the culture that has been down in the dumps for quite some time. Bringing on Mayfield could be the key to unlocking a passing offense that Davis Mills struggled to lead as a rookie. Yes, Mills surprised in a couple of games, but he still was one of the bottom performers in the NFL — his 58.5 PFF grade ranked third-to-last in the NFL.
Detroit is in a similar position. Jared Goff ranked 25th in PFF grade with a 60.7 mark and turned in a depressing 2.3% big-time throw rate. Even in last year's injury-riddled campaign, Mayfield was better than either of the two. As we saw in his 2020 campaign that ended with a top-10 85.7 PFF grade, he has a higher ceiling when healthy. 
Philadelphia Eagles GM Howie Roseman's risk-taking could pay major dividends down the road
Eagles general manager Howie Roseman has been aggressive this offseason. 
They entered the offseason with three first-round picks and came out with just one. Philly sent one to the New Orleans Saints for a package including their 2023 first-round pick and shipped another (plus Pick 101) to the Tennessee Titans for star receiver A.J. Brown. Along with that, Roseman and Co. made only high-upside draft selections with interior defensive lineman Jordan Davis (Pick 13), center Cam Jurgens (Pick 51) and off-ball linebacker Nakobe Dean (Pick 83). 
Given the slate of pass-catchers on the board at No. 18 and the fact that Brown has consistently been one of the league's most productive wide receivers, this is a huge value for Philly. Since entering the league in 2019, Brown ranks 13th among wide receivers in PFF Wins Above Replacement (WAR), fourth in PFF receiving grade and third in yards per route run.
At a minimum, Davis is going to be a game-changing run-defender. The 6-foot-6, 341-pound Georgia Bulldog earned an 89.2 run-defense grade while collecting 47 run stops and 17 tackles for loss or no gain over the last three years. He missed just four of his 75 tackle attempts against the run over that span.
Jurgens checks the athleticism box with flying colors but has a long road of development ahead of him before being an NFL starter. Jurgens was a poor performer during his first two years at the position in 2019 and 2020 with  44.1 and 42.7 PFF grades, but he showed some modest growth in 2021 with a 71.4 overall mark. The good news is that Philly can afford some development time, as they still have star veteran center Jason Kelce, who is going to help groom the second-round pick.
Last but not least of the major draft picks is Dean, who likely would have been a Round 1 pick if not for a slew of medical red flags. There's a good chance he has to sit out for 2022 in order to gain full health, but even if that's the case, getting him in Round 3 is a steal. Dean was the MVP of Georgia's historic 2021 defense. He's one of the most instinctual prospects the NFL has seen lately. Dean's impact against the pass was massively impressive last year — he's the first off-ball linebacker to ever record a 90.0-plus grade as a bltizer and in coverage.
The one story that is still not being talked about enough is the trade from weeks ago that netted New Orleans' 2023 first-round pick. This is a make-or-break year for quarterback Jalen Hurts. If he flops, Philly has a clear out and can package those two first-round picks to move up for a quarterback next season. Considering Hurts ranked 20th in passing grade in his 2021 sophomore season, this is a scenario that could certainly play out.
Seattle Seahawks might undergo a "natural tank" in 2022
When the time came for the Seahawks to use their two second-round picks at 40th and 41st overall, everyone thought the same thing: One of these has to be a quarterback. After making a strong selection with edge defender Boye Mafe, Seattle shocked everyone by taking running back Kenneth Walker III to join a loaded room with Chris Carson and Rashaad Penny.
The team is apparently prepared to start Geno Smith or Drew Lock at quarterback for the 2022 season. Smith took 120 dropbacks from 2015 through 2022 before coming in for four games of relief last season for an injured Russell Wilson. He owned a 71.4 passing grade, and the Seahawks ranked 24th in passing efficiency. As for Lock, he ranks third-to-last in passing grade, fourth-to-last in turnover-worthy play rate and last in uncatchable-pass rate since entering the league in 2019.
In other words, this is not going to be a good football team in 2022 if their starting quarterback is either Smith or Lock. The glass half full view is that they'll be primed to take one of the top passing prospects in the 2023 NFL Draft since they're likely to have their own early pick plus the Denver Broncos' first-rounder they received in the Wilson deal. They are not trying to "tank" this season, but it's looking like a "natural tank" (i.e. just being flat out bad despite trying to win).
Related content for you:
Most and least improved units following the 2022 NFL Draft via Ben Linsey 
Cincinnati Bengals could very well have four new starters along the offensive line
One of the dream scenarios for the Cincinnati Bengals in the 2022 NFL Draft was Iowa center Tyler Linderbaum falling to them at 31st overall to fortify an offensive line featuring four new starters. Well, that didn't happen. Linderbaum was scooped up by division rival Baltimore Ravens just a handful of picks earlier, and the Bengals grabbed Michigan safety Daxton Hill, who is still a fantastic addition. 
Despite not landing the best center prospect PFF has ever evaluated, there is still a chance Cincinnati ends up with four new starters along the offensive line. In Round 4, the team drafted North Dakota State offensive lineman Cordell Volson, who has every bit of a chance to start at left guard. He'll need to beat out others on the roster — including 2021 second-round pick Jackson Carman — to do so, but he has the ability.
Most FCS prospects are raw, ultra athletes found in the rough of lower-level football. Volson is a bit different. He's not the most athletic, but he's further along the developmental curve than most to come out from the FCS. Volson was one of the top tackles at the FCS level over the last few years and is going to be forced inside at the next level due to so-so athleticism.
There will be concern about the 6-foot-6, offensive lineman's pad level swelling too high, but he might be able to hold his own sooner rather than later with his grip strength, aggression and anchor. Volson allowed just 15 pressures across 974 pass-block snaps at NDSU and then proceeded to lose just two of 49 pass-block reps during Shrine Bowl practices en route to the highest pass-block grade of prospects in attendance.
There's a chance left tackle Jonah Williams is the only starter retained from last year's nightmare of an offensive line in Cincinnati. Don't be surprised if Volson wins out the left guard spot to join Ted Karras at center, Alex Cappa at right guard and La'el Collins at right tackle as the new starters.