Stop. Overthinking. Derek Stingley Jr. 
The minute that the former LSU cornerback falls beyond, say, the fifth overall pick in the 2022 NFL Draft, his value becomes oversized to whichever team ends up selecting him. One could make the argument that he's — regardless of position — the best player in the draft. Yet, Stingley's stock continues to plummet to points where he's not only thought of as a non-top-five pick but also not even as the top cornerback on draft boards.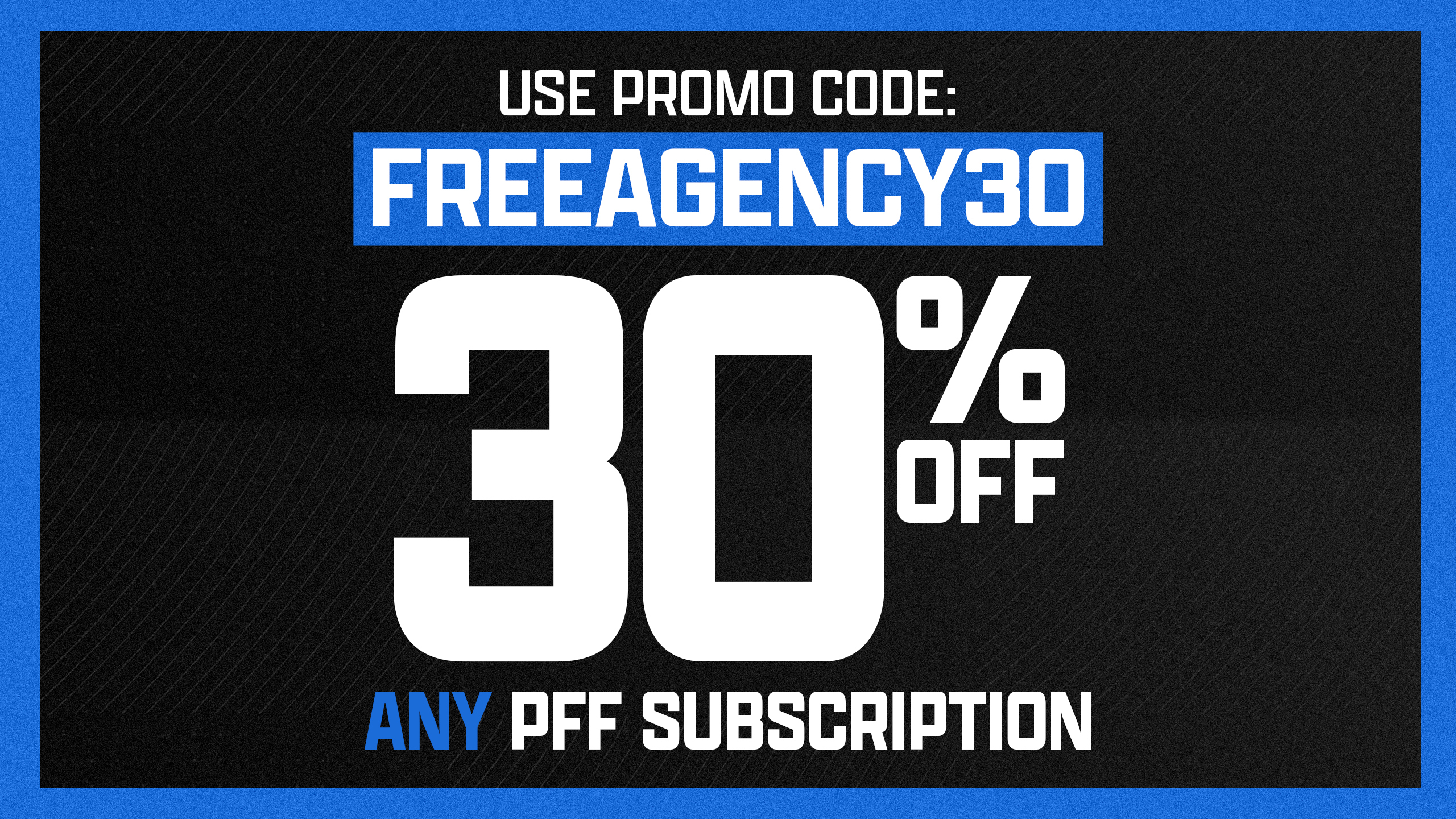 Reports about his character coming out of the NFL Scouting Combine this month in Indianapolis won't be dignified here. There's too much smoke from NFL teams and personnel to give those types of rumors any credence. Some teams want his value to fall so they can snap him up later. There are too many factors to get into a game of broken telephone.
Still, Stingley's stock is dropping. His average draft position in the PFF Mock Draft Simulator has fallen from third to seventh on average. Cincinnati's Ahmad Gardner has seen his stock soar in the opposite direction.
Click here for more PFF tools:
Draft Guide & Big Board | Mock Draft Simulator
Dynasty Rankings & Projections | Free Agent Rankings | 2022 QB Annual
Player Grades
---
Derek Stingley Jr. Average Mock Draft Position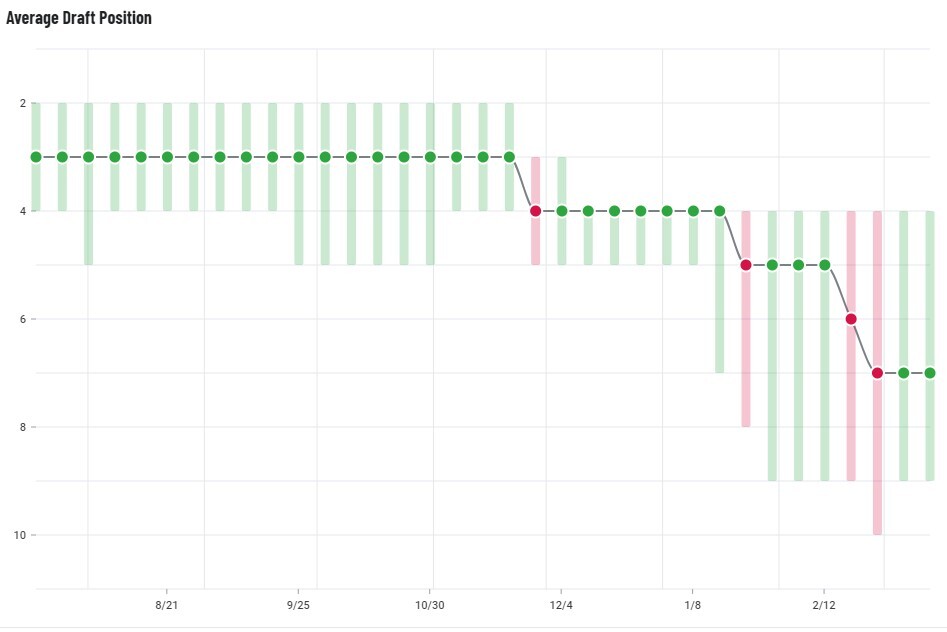 Ahmad Gardner Average Mock Draft Position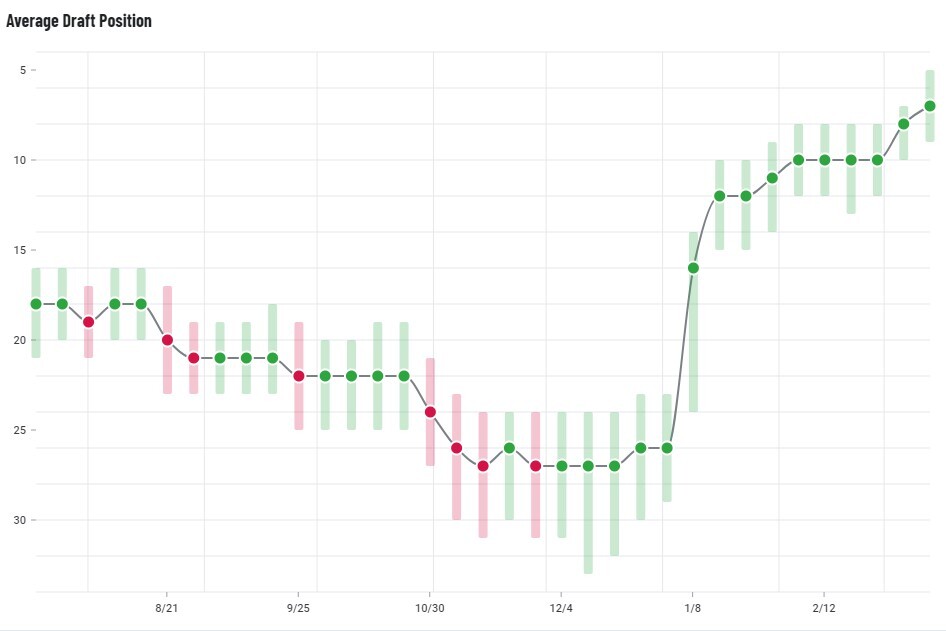 Gardner deserves all the praise he is getting. He's a great player, and his rise doesn't quite explain Stingley's fall. There is an idea that Stingley was not the same player between 2020 and 2021 that he was as a true freshman during LSU's title-winning 2019 season. That could not be more wrong. However, injuries did lower his snap counts over those two seasons.
Stingley played 1,166 snaps in 2019 and then combined to play just 672 over the next two years. Even considering the pandemic-shortened 2020 season, that is just not a sizable workload. He missed games for various reasons, but his LSU career ended with a Lisfranc injury that cut short his 2021 campaign after the first three games. If he's available to run at LSU's pro day on April 6, it will ease concerns about the injury.
His production also crashed down after that magical 2019 season. Never mind just cornerbacks, Stingley generated the best Wins Above Average figure among all defensive players that season (0.94). The next highest player was at 0.60. That season, he forced an incompletion on 19% of all balls thrown his way while also nabbing six interceptions. He also allowed a lowly 37% completion rate. And that was all as a true freshman.
The next two seasons were not quite the same for Stingley from a numbers perspective. His allowed completion rate jumped to 45%, his forced incompletion rate fell to 17% and he didn't record an interception. Yet, his technique was on par and even better than it was in 2019. Stingley grew up as a cornerback in his last two years of college football but didn't get to showcase himself as much. He missed games and played on a bad defense for two seasons.
Offenses continually targeted the middle of the field against LSU's 2020 defense as opposed to Stingley or cornerback Elias Ricks. That unit finished 82nd in expected points added allowed per play.
Targets Against LSU Defense | 2020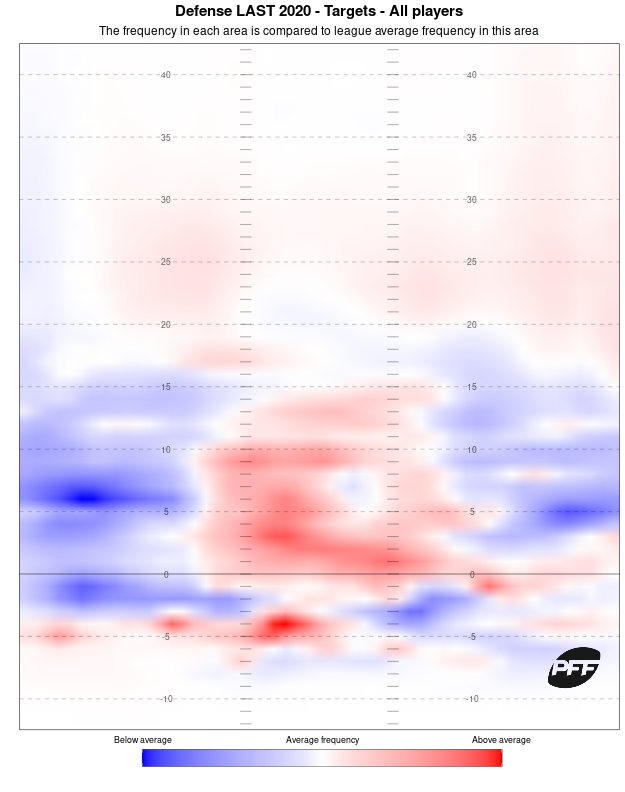 Even though the numbers were down, Stingley was just as good as he was in 2019, if not better. He played with better tempo to routes, and his recovery after receivers broke him off was even better. He didn't make as many plays on the ball, but given what he did in 2019…
Derek Stingley just stole a possession from Auburn. Best freshman in the country. pic.twitter.com/l4RPMQgD6h

— Chris Hummer (@chris_hummer) October 26, 2019
…there's reason to believe he will be the same ball-hawking player in the NFL. When you see only 36 targets in two seasons, there aren't many chances to make plays on the ball. Comparatively, he saw 94 targets in 2019 alone. Stingley allowed 50 catches in his college career, but what routes those receptions came on tells us more about what type of player he is.
Stingley snagged more interceptions than completions allowed on go routes into his coverage. He forced three incompletions and gave up just four catches on back-shoulder go routes.
Press cornerbacks — he played over half of his career snaps in press — are going to get tested down the sideline. And Stingley held up.
Where he improved on these routes is with his tempo. The hardest part for a cornerback is being able to play both the over-the-top pass and the back-shoulder throw. Stingley improved his ability to not play too far in front or too far behind when a receiver released for those routes.
As a result, he did not allow a catch on a go route in either 2020 or 2021.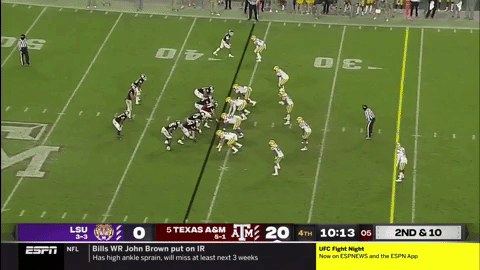 On routes that broke underneath him, he showed better footwork as his college career went on. He was able to control himself and take fewer steps when the receiver broke his route off.
I like Stingley best in off man. When he trusts his feet and mirrors routes he's hard to beat pic.twitter.com/rGFgtJbuaV

— EJHolt_Draft (@EJunkie215) March 20, 2022
He's also an elite player against slant routes. He allowed one catch on a slant and none on in-breaking routes after 2019. Those same catches allowed on those routes in 2019 were to future NFL players Van Jefferson, Kyle Pitts, DeVonta Smith and George Pickens.
However, the talent level of the receivers he faced in the next couple of years presents a bit of an issue. He did play against Smith again and had a great day against him — even if Smith made a spectacular catch on him when Stingley was trying to pass the route off to the safety.
No team drafting in the top 10 can really afford to miss out on a cornerback like this. If you're drafting in the top 10, you at most have one good cornerback — and likely not even that. Stingley is a building block at a position of need for most teams.
Injuries and down numbers have not helped Stingley's cause to be one of the highest-drafted players this April, but the tape is just as good as it was in 2019 — and potentially even better. The idea that an NFL team is drafting him based on film from two years ago is simply not true. He's just as good as he was, if not better.