The 2021 NFL Draft is almost upon us, and through the endless mock drafts we have all read and written, it feels like we have a pretty good handle on how the first round will unfold.
But those same mock drafts have shown us how easily certain pivot points immediately change the entire draft, causing a ripple effect that transforms everything from that pick onward.
More of PFF's 2021 NFL Draft tools here: 
2021 NFL Draft Big Board | 2021 NFL Draft Guide | 2021 NFL Draft Stats Export | NFL Mock Drafts | NFL Mock Draft Simulator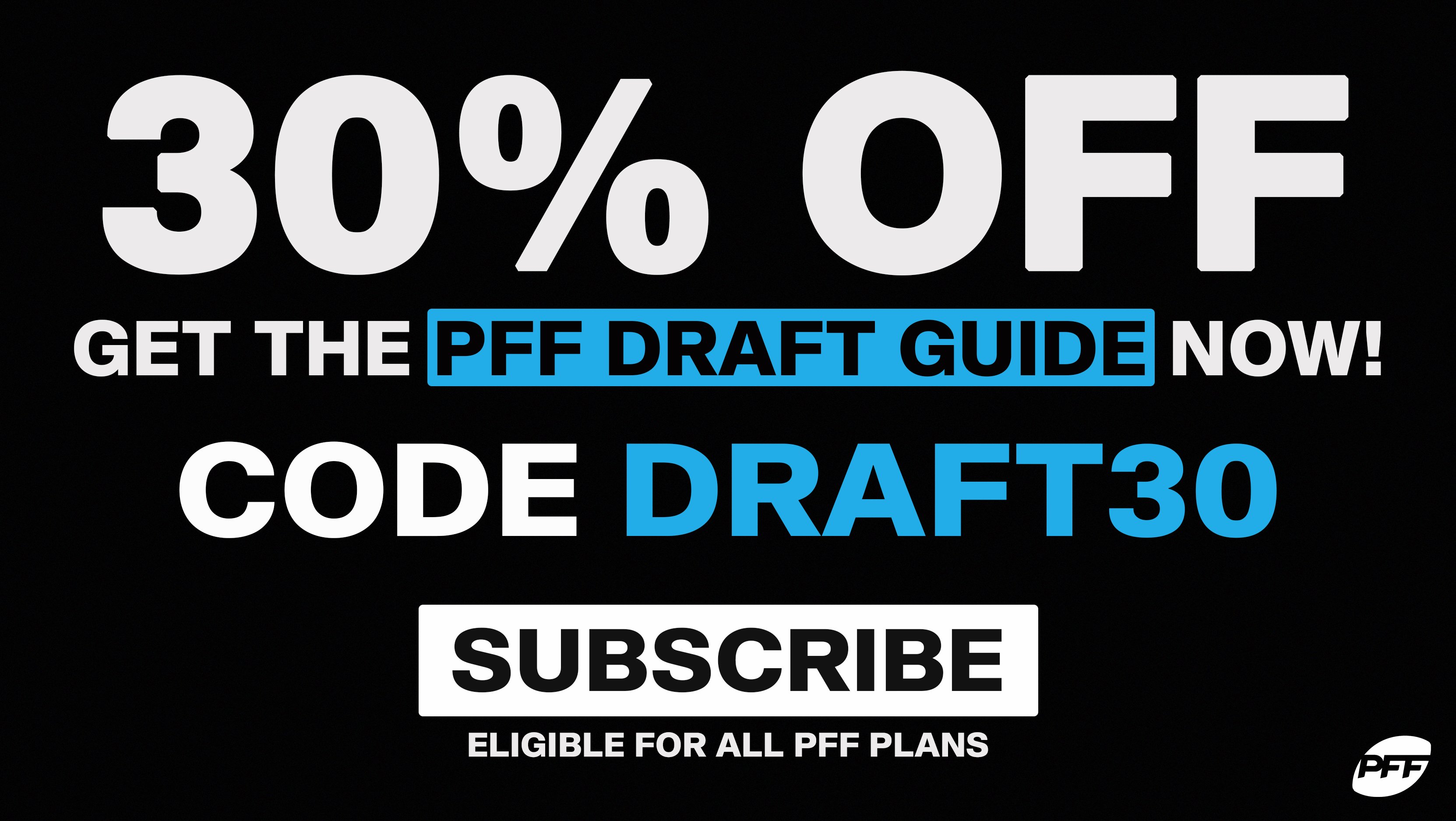 Here are the biggest decisions that teams will be weighing that could make such an impact on the rest of the 2021 NFL Draft.
Shanahan's QB
One of the most interesting storylines in the entire draft is what Kyle Shanahan covets in a quarterback enough to trade three first-round picks when he already has Jimmy Garoppolo on the roster.
The 49ers love what they see in at least one of the potential available quarterbacks, judging by that level of commitment. The betting market has been all over the map on which QB it will be. If we assume Trevor Lawrence and Zach Wilson are gone with the first two picks, Shanahan has a choice of Justin Fields, Trey Lance or Mac Jones. All three are stylistically very different and would represent major statements about what Shanahan values in a quarterback in 2021.
What Fields and Lance bring to the table in terms of athleticism and a rushing threat is obvious: Lance has over 1,000 rushing yards on designed carries in just over one year of starting, while Fields has at least 300 scramble yards in each of his last two seasons. You need to look a little harder to appreciate what Jones brings to the table.
Jones posted an overall PFF grade of 95.8 this past season, the highest single-season grade we have ever seen, along with the best adjusted-completion rate (84.2%) we have ever recorded. He can execute an outstanding offense (like Shanahan's) at an extremely high level, and that may be something the 49ers covet above all else. 
ATL's decision at 4
The Falcons are the first team to pick that is unlikely to be in the quarterback market. They may struggle to move down given where the remaining QB-needy teams are picking. 
The Falcons find themselves in a tough spot: simply needing to draft the best player available despite those players not being in positions of need. They would love to draft defense but likely don't believe any of the defensive players are worth this pick. They're unlikely to add the best wideout in the draft with Julio Jones and Calvin Ridley already in-house. Almost by default, they seem destined to select Florida tight end Kyle Pitts, a potential unicorn at the position given his freaky size, speed, athleticism and production.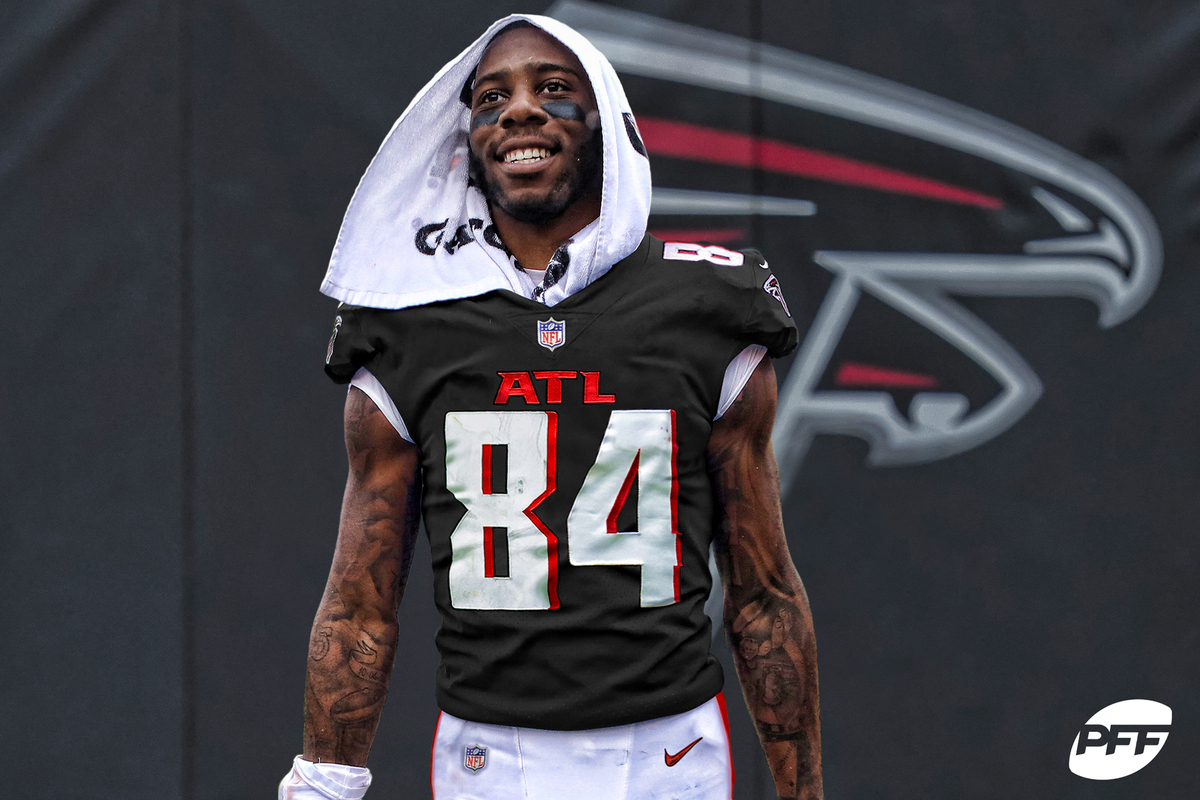 Pitts is the best receiver in the draft regardless of position and had PFF grades of at least 90 when lined up as an in-line tight end, in the slot or out wide as a true wide receiver in his final season at Florida. Though he would ordinarily be seen as something of a luxury pick for a team like Atlanta given their roster needs, he looks to be the most reasonable option for them at this spot. But any deviation from this expectation could upend the rest of the draft.
Cincinnati: Receiver Help or Protection?
One of the great debates through the process so far has been whether the Bengals choose receiving help or protection for Joe Burrow at No. 5 overall. They both would conceivably help last year's No. 1 overall pick, and you can make a compelling case either way, but this fundamentally changes the dynamics of the rest of the first round depending on which path they choose.
The debate likely boils down to Ja'Marr Chase, the draft's No. 1 wide receiver and Burrow's favorite target during his final season at LSU, versus Penei Sewell, a potentially generational talent at tackle out of Oregon. 
Chase was phenomenal during his season with Burrow at quarterback, and the two seemed to forge a pretty special connection. I struggled to find any kind of flaw in Chase's game when examining him for a draft profile. There will be offensive line help later in the draft, but a chance to reunite Burrow with his favorite college target won't come around again.
On the flip side, Burrow's rookie season was abruptly ended by a major knee injury after being consistently buried under a weight of pressure from a bad offensive line. Burrow was sacked or knocked to the ground 76 times in just 11 games, while Sewell surrendered just nine total pressures in two years of play as a teenager.
Detroit's Options at 7
The Detroit Lions are one of the great wild cards in the first round. The new regime has long-term job security and a quarterback they probably don't love in Jared Goff. The Lions can't really be ruled out of anything, so their potential to change the draft adds some uncertainty. 
I think the Lions are excellent candidates for a trade down with one of the remaining quarterback-needy teams that would need to jump ahead of Denver. They could even trade with the Broncos, who would ensure that they get their man. Or the Lions could be the first potential spot for a defensive player to come off the board.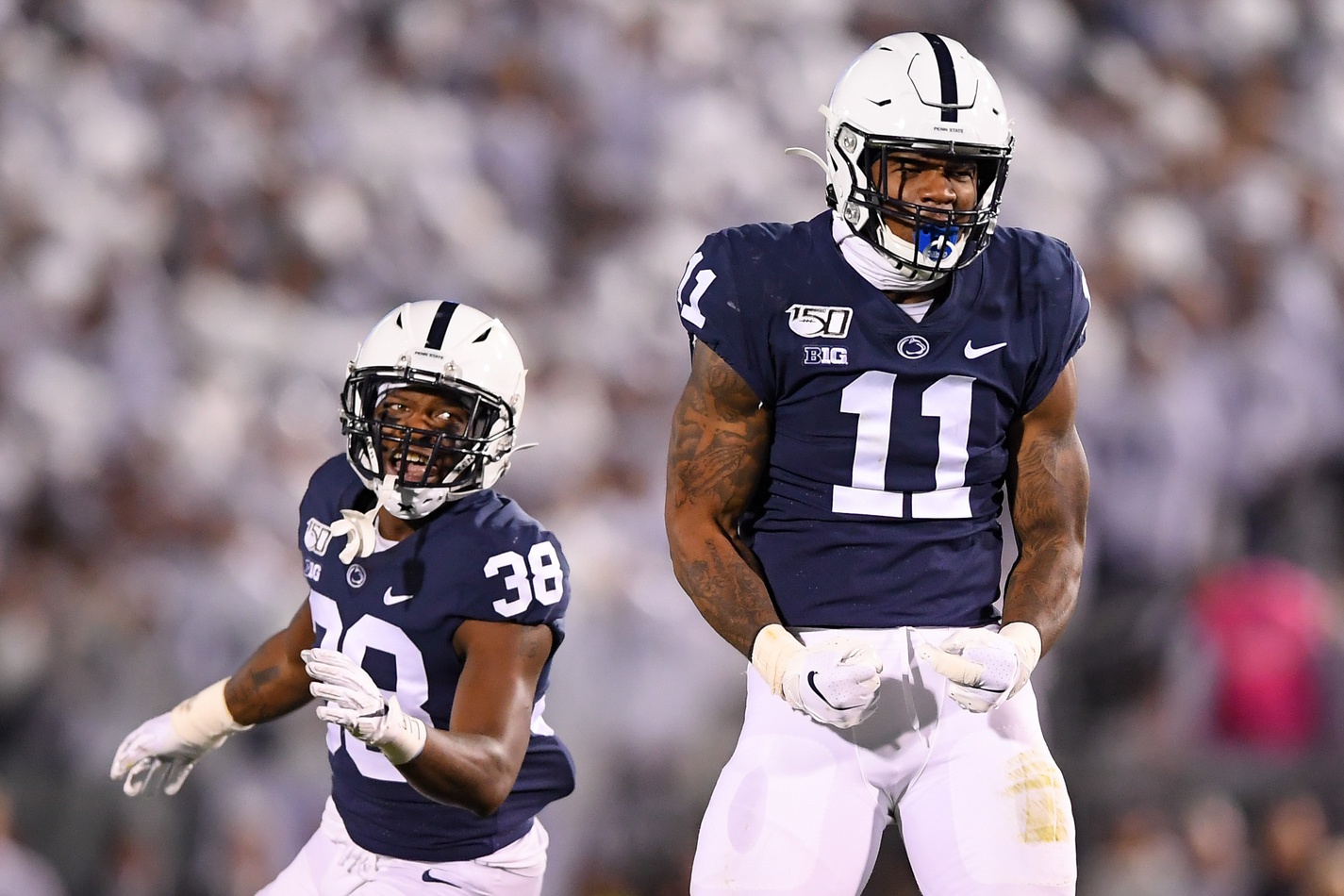 The Lions have been linked to Penn State linebacker Micah Parsons, a dominant physical tone-setter who could help establish a new culture on the team. They could also be in the market at cornerback due to the struggles in their secondary despite last year's No. 3 overall pick Jeffrey Okudah. 
They also desperately need wide receiver help, as their top three from a season ago all departed — there's virtually nobody for Goff to currently throw the ball to. DeVonta Smith or Jaylen Waddle would be real options here, with Detroit one of the first teams to make a decision on Smith's 166-pound frame. 
Denver, New England, Washington and Chicago chasing quarterbacks
Once quarterbacks go 1-2-3 in the draft, the intriguing question becomes how far the remaining two first-round caliber players slide and which teams in need of a starter make a move to secure them. Denver is the next team with that glaring need, currently sitting with the No. 9 overall pick. Trading to No. 4 overall seems unnecessary, but the Broncos could be looking to move up to one of the picks between 6 and their current spot to guarantee their man and head off a similar move by one of the teams below them.
Denver threw support behind Drew Lock last offseason but was repaid with a performance that ranked 34th out of 42 quarterbacks in PFF grade and 40th in adjusted completion rate. The Broncos might have the highest level of quarterback desperation of any of the potential trade teams.
New England probably isn't far behind. They elected to punt on the position last season, signing Cam Newton late after the contract became too good to turn down. They have re-upped Newton and made a serious stride toward a heavy-set offense with free agent spending on two top-tier tight ends. New England would likely love to have a better option at quarterback, but are they willing to trade aggressively into the top 10 to make it happen?
Then there's Washington and Chicago, neither of which has a long-term option at quarterback they believe in, though each has a solid roster in need of such a player. They both have further to travel up the first round but are the likeliest teams to halt a slide from the last remaining passer.
Do the Colts draft for need?
The Colts are one of several teams that are heading into the draft needing to find a starting left tackle. The issue they have is that, at 21 overall, they might have seen the top three options already taken and not love the gap between those three and the remaining options. Indianapolis has seemed very content with staying patient on this and may be inclined to wait just a little longer, instead focusing on edge rusher where there is much more value likely on the board at that spot. 
Teams leaving themselves a major need to fill in the draft often panic and can end up reaching to fill that need. The Colts may be facing that very situation when they're on the clock.