The NFL draft is seven rounds, although most of the coverage and pre-draft analysis focuses on the first 32 picks. The draft's Day 2, Day 3 and unpicked players go on to have plenty of impact in their first seasons as well; this doesn't stop the bulk of attention and pressure from focusing on each team's first-round pick.
All 32 NFL teams had at least eight first-round selections from 2010-2020. We can get an idea of who has been the best and worst at nailing these day one picks using PFF's WAR metric:
PFF Wins Above Replacement (WAR) combines how well a player performed in each facet of play (using PFF grades) and how valuable each facet is to winning football games. The result is a first-of-its-kind metric in football that allows for cross-positional valuation and is predictive of future value at the player and team levels. WAR represents the number of wins a player is worth over a replacement-level NFL player.
What follows is a breakdown on the best and worst teams at drafting in the first round over the past 10 years. This is mainly derived from each team's average WAR per season from those picks, although I immediately noticed that the top-ranked teams were those that weren't already set at QB prior to 2010 and thus drafted the highest-impacted WAR position more frequently and with higher draft capital than more successful teams. To remedy this, I combined each team's rank both with the QB and without to better reward those that did a good job addressing the rest of the roster as well.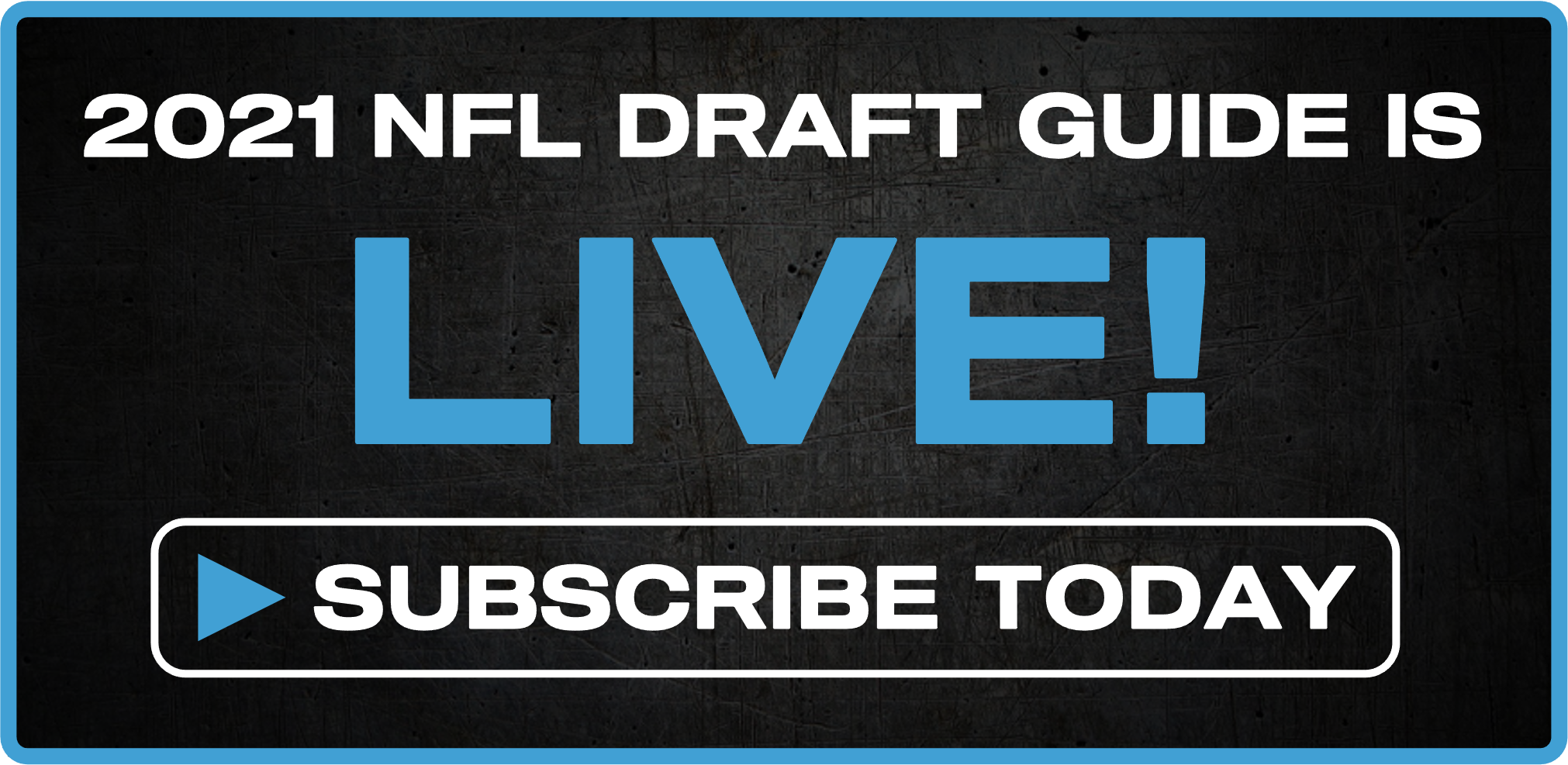 Limitations to this study include each player's full career being considered; the Dolphins get rewarded for Ryan Tannehill thriving in Tennessee. Also, the reality that successful teams have worse draft position makes it more likely that worse-performing teams would have a better chance of drafting superior players. That is the point of the draft, after all.
Without further ado: the best and worst NFL teams at selecting first-round picks since 2010.
Best pick(s): QB Deshaun Watson (+2.11 WAR/season), WR DeAndre Hopkins (+0.69), DE J.J. Watt (+0.33), DB Kareem Jackson (+0.29), WR Will Fuller (+0.26), DE Jadeveon Clowney (+0.21)
Worst pick(s): OT Tytus Howard (-0.02)
The Texans benefit from having a young, highly productive QB under center. Unlike some of the other highly ranked teams on this list, there's not much reason for optimism in the future considering the potential for their two worst first-round picks, Howard and Whitney Mercilus (+0.03), to be their only such players suiting up on game days this fall. The Dolphins own the Texans' first- and second-round picks in 2021; this team will likely be very bad regardless of who winds up under center. Bill O'Brien did a helluva job tanking a roster that managed to win at least nine games in all but three seasons from 2010-2019.
Best pick(s): QB Cam Newton (+1.3 WAR/season), WR D.J. Moore (+0.42), LB Luke Kuechly (+0.29), RB Christian McCaffrey (+0.22)
Worst pick(s): DT Vernon Butler (+0.01), WR Kelvin Benjamin (+0.12)
In the last decade, the Panthers managed to draft 1) the 2015 league MVP, 2) a future hall of fame LB, and 3) the second-most valuable RB in terms of WAR per season. Even Moore, who turns 24 on April 14, has the potential to be one of the best players at his position. This group never captured a Lombardi Trophy, but they were routinely a tough out at their best and managed to win the NFC South on four separate occasions from 2013-2017.
Best pick(s): QB Josh Allen (+1.22 WAR/season), CB Tre'Davious White (+0.45), CB Stephon Gilmore (+0.36)
Worst pick(s): QB E.J. Manuel (-0.05), DE Shaq Lawson (+0.04)
Unfortunately, the Bills no longer benefit from Gilmore's talents, but that doesn't make their decision to take him with the 10th overall pick in the 2012 draft any less sharp. Credit is also due for snagging two absolute studs in Allen (No. 7) and White (No. 27) outside of the top five picks. Not every first-round selection has been a smash, although even some of the more middling guys like DT Marcell Dareus (+0.09 WAR/season), RB C.J. Spiller (+0.06) and LB Tremaine Edmunds (+0.05) managed to make at least one pro bowl each. Hell, maybe the 27-year-old lizard king Sammy Watkins even has a late-career comeback in him: The Bills deserve to be one of the NFL's most exciting teams entering the new decade.
Best pick(s): QB Lamar Jackson (+3.8), CB Marlon Humphrey (+0.52), CB Jimmy Smith (+0.2)
Worst pick(s): LB Patrick Queen (-0.15), DB Matt Elam (-0.07)
The Ravens got a league MVP with the No. 32 pick in the 2018 draft, even though they passed on him (along with the rest of the league) before pulling the trigger. The rest of the group is largely loaded, as even non-listed contributors like WR Marquise Brown (+0.29 WAR/season), LB C.J. Mosley (+0.17) and LT Ronnie Stanley (+0.17) have enjoyed plenty of success during their respective NFL careers. The Elam selection certainly didn't work out, but Queen still has plenty of time to improve and could certainly leap out of the "worst" category after a few more seasons in the league.
Best pick(s): QB Andrew Luck (+2.15 WAR/season), G Quenton Nelson (+0.42)
Worst pick(s): DE Bjoern Werner (+0.01), WR Phillip Dorsett (+0.05)
It's unlucky the Colts couldn't get a longer career from Luck (ha!), but it was still as smooth as a transition from Peyton Manning that the franchise could've hoped for. Things haven't been as easy in regards to finding a solution under center since Luck's surprise retirement; at least whoever is under center will benefit from the single best first-round offensive lineman in WAR per season over the past decade in Nelson. The Colts truly deserve credit for their work drafting offensive linemen considering additional first-round talents OT Anthony Castonzo and C Ryan Kelly combined for plenty of success as well.
Honorable mention
The Cowboys, Chiefs, Titans, Chargers and Packers round out the top-10 best teams in the first-round. … Dallas in particular deserves some credit for their dominance across the offensive line: Tyron Smith, Travis Frederick and Zack Martin are the top three linemen in WAR/season over the past decade. … The Chiefs were No. 1 in average WAR per season thanks to employing the league's No. 1 overall player in the metric. … The Falcons also deserve some credit for hitting on more Day 1 selections than not over the years, including two of the game's more-prolific WRs in Julio Jones and Calvin Ridley. … We might not be thrilled with the Packers' most recent first-round pick, but building their secondary through S Darnell Savage and CB Jaire Alexander in the 2018-2019 drafts certainly looks good in hindsight.
And now moving on to the worst teams at picking inside of the first round over the past decade starting with our 28th-ranked team.
Best pick(s): CB Kyle Fuller (+0.29 WR/season)
Worst pick(s): DE Shea McClellin (0), QB Mitch Trubisky (+0.54), WR Kevin White (+0.02), T Gabe Carimi (+0.03)
One misfire after another largely haunted the Bears throughout the entire decade. Injuries certainly played a factor at times; I can't fault anyone for falling in love with White after peeping his college highlights. Either way: LB Roquan Smith is the team's last hope at salvaging even one of their four top-10 selections. Of course, credit must be given to former GM of the year Ryan Pace for identifying Khalil Mack as a good football player and shipping the team's 2019 and 2020 first-round picks away for his services.
Best pick(s): CB Jalen Ramsey (+0.47 WR/season)
Worst pick(s): QB Blaine Gabbert (-0.17), DE K'Lavon Chaisson (-0.13), OT Luke Joeckel (+0.01), DT Tyson Alualu (+0.02), DE Dante Fowler (+0.02)
The worst list could be even longer if I wanted to be a jerk, but let's give Blake Bortles and Leonard Fournette some credit for at least riding the Jags' dominant 2017 defense to an AFC Championship appearance. You could also say Justin Blackmon was a bust even though the absolutely dominant receiver didn't miss at Oklahoma State and averaged an asinine 103.8 yards per contest in his final four-game campaign. There's still time for the organization's last three first-round defensive linemen to evolve into difference-making talents, but the clock is certainly ticking. Here's to hoping Trevor Lawrence gets things turned around in a big way.
Best pick(s): S Earl Thomas (+0.41 WAR/season)
Worst pick(s): DE L.J. Collier (-0.04), G Germain Ifedi (-0.04), RB Rashaad Penny (+0.02)
Not every first-round pick was a complete whiff; DE Bruce Irvin and OT Russell Okung each contributed to the team's 2013 Super Bowl championship. Still, Thomas stands as their only selection with a WAR per season of at least +0.10. Part of this has been due to generally picking toward the bottom of the draft, although that didn't stop the Seahawks from nailing later-round picks like Russell Wilson, Richard Sherman, Kam Chancellor and more over the years.
Best pick(s): C Frank Ragnow (+0.21 WAR/season), TE T.J. Hockenson (+0.18), DT Ndamukong Suh (+0.16)
Worst pick(s): CB Jeff Okudah (-0.44), LB Jarrad Davis (+0.03), DE Ezekiel Ansah (+0.04), RB Jahvid Best (+0.07)
One of the league's perennial worst franchises unsurprisingly finds themselves at the bottom of the list, although they do deserve credit for hitting on Matthew Stafford and Calvin Johnson in previous drafts. Ragnow, the 2020 Pro Bowl center, is the team's only player over the +0.2 threshold, and Hockenson figures to join him before too long. The larger issue for the Lions has been their failure to get more out of top-tier picks; Okudah needs to turn things around in a big way after a tumultuous rookie campaign. 
Best pick(s): DE Khalil Mack (+0.4 WAR/season), WR Amari Cooper (+0.33)
Worst pick(s): CB Damon Arnette (-0.37), S Johnathan Abram (-0.2), T Kolton Miller (-0.17), DE Clelin Ferrell (+0.08), WR Henry Ruggs (-0.07)
Sheesh. It's been a bad decade to be a fan of the Raiders, as their only two first-round picks that have truly turned out to be anything special were traded away for a host of selections that are certainly closer to "bust" than "stud." There's time for the youngins to get their act together, but it'll take a borderline miracle for them to improve enough to boost the Raiders on this list. The organization's newfound fascination with depleting the offensive line could continue to leave this team in rough shape moving forward.
Honorable mention
The 49ers, Dolphins, Cardinals, Football Team and Jets round out the bottom-10 teams in drafting inside the first round. … The former team has gained the services of more than a few studs that they unfortunately had to part ways with due to off-the-field issues. … The Dolphins actually rank far better if you want to give them true credit for Ryan Tannehill. … It's been an extremely tough decade of Day 1 drafting for the Cardinals outside of Kyler Murray and Patrick Peterson. … The Eagles stand out as a team that had far more success in the first half of the last 10 years compared to the back half.