Last week, we wrote about the draft-capital allocation for the various positions in the 2021 NFL Draft class and used it to measure the strength of each position group. And just like many studies, it not only gave answers, but it also sparked new questions.
Firstly, is using a public/consensus big board to look at positional strength before a draft a reliable method, or are we subject to biases? For example, we found that the upcoming draft boasts a strong offensive tackle class, but what if big boards generally tend to overrate offensive tackles compared to the actual NFL draft? If that were the case, we would have to take the high number of "good" offensive tackles on the big boards with a grain of salt when it comes to the actual draft.
Secondly, when a position on the consensus big board in a given year deviates from the average historic draft allocation, does that usually predict that the position will also shift in the same direction in the NFL draft?
We will attack both questions during this article.
View PFF's 2021 NFL Draft position rankings:
QB | RB | WR | TE | T | iOL | DI | EDGE | LB | CB | S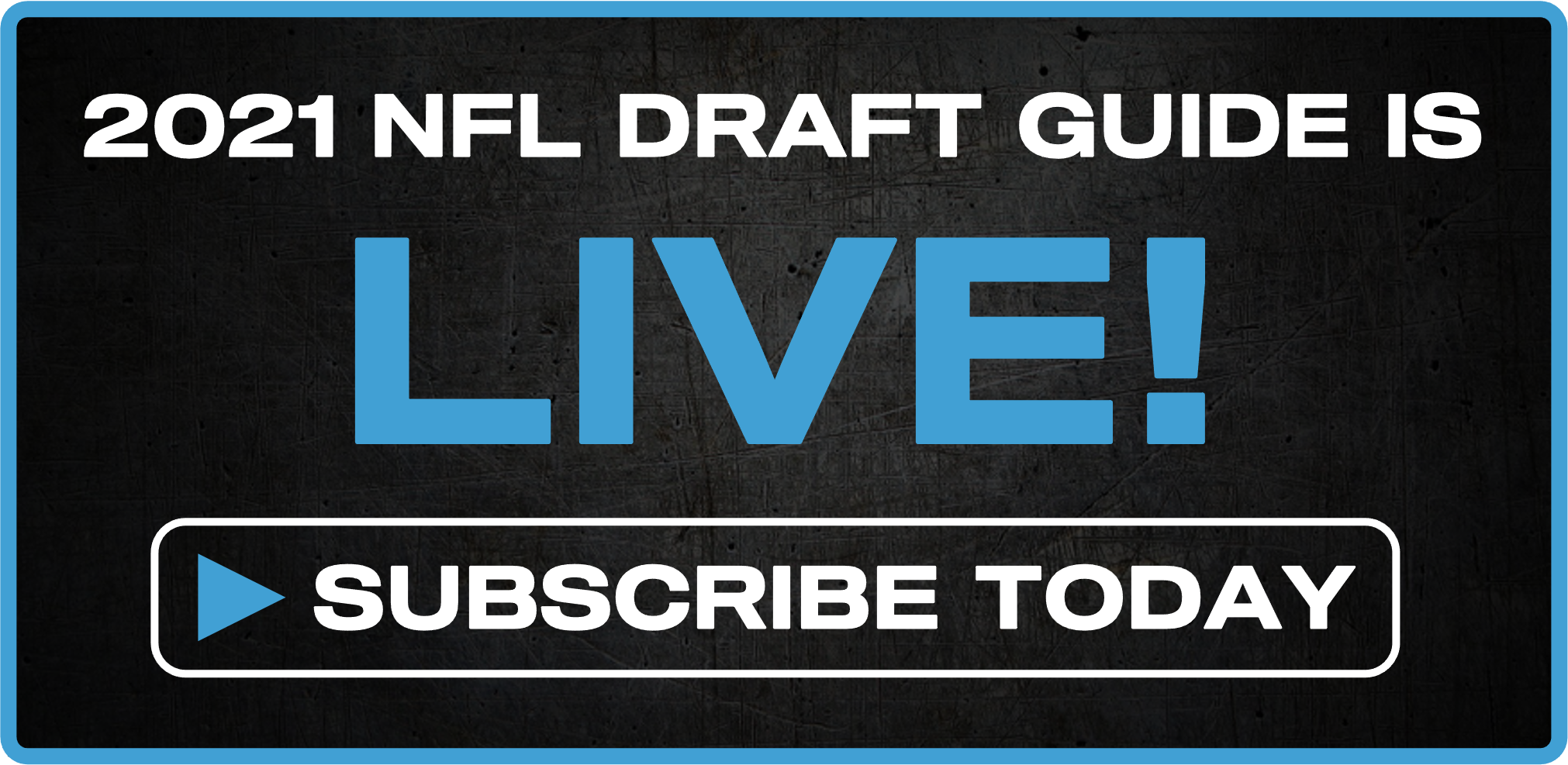 The public is good at figuring out positional strength in an NFL draft class
To answer the first question, we use a very similar method to last week's article and compare the following numbers for each position:
1. The percentage of total draft capital allocated to the position from 2014-2019.
2. The percentage of overall talent available based on the consensus big boards from 2014-2019, as aggregated by The Athletic's Arif Hasan. For this, we took each player who appeared on the big boards, associated the draft value of his board rank, assuming this would be his draft position, added up the value for all players of each position and then translated the results into percentages. This assumes the NFL draft would be exactly equal to the big boards and computes the draft capital allocated to each position in the draft. Thus, the result is a good measure of what the boards think about the strength of the different positions.
The following charts visualize these two numbers for each position.