The 2021 NFL Draft is now only three weeks away, and with the excitement growing, we wanted to revisit our analysis on how NFL teams tend to spend draft capital.
Last year, we looked at how teams had spent their past draft picks with the aim of discovering how the league perceives positional value. Now, we want to compare past draft allocation to the 2021 draft class to see whether it will fit teams' habits.
View PFF's 2021 NFL Draft position rankings:
QB | RB | WR | TE | T | iOL | DI | EDGE | LB | CB | S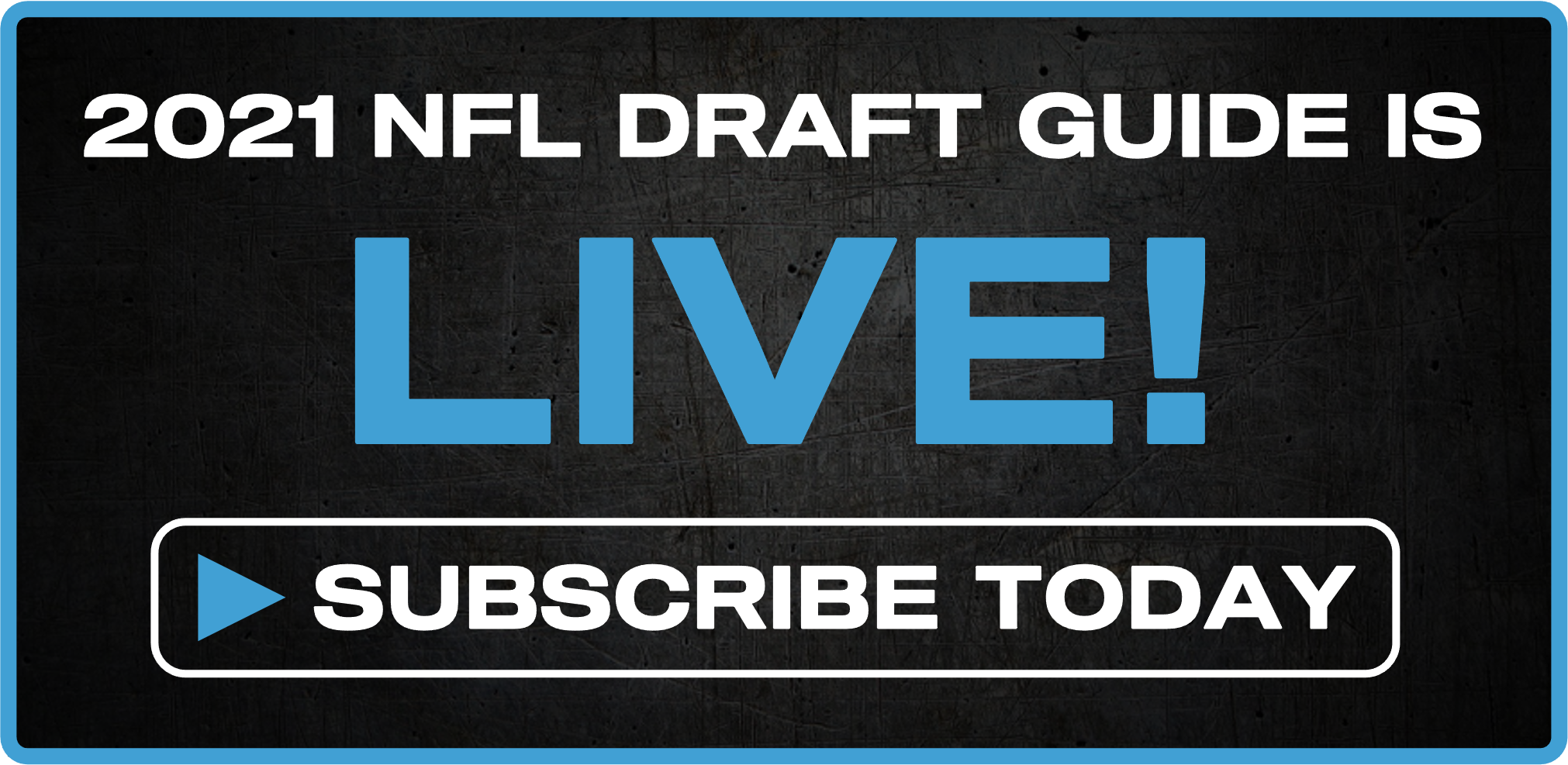 Most teams focus on defense
We'll start with how each team has allocated its draft capital over the past four years. The following chart shows how much of its overall draft capital each team spent on different position groups. The labels for each position group indicate the league-average percentage of draft capital allocated toward the position group.
Note: If the numbers for one team don't add up to 100%, the team spent the remaining draft capital on special teams.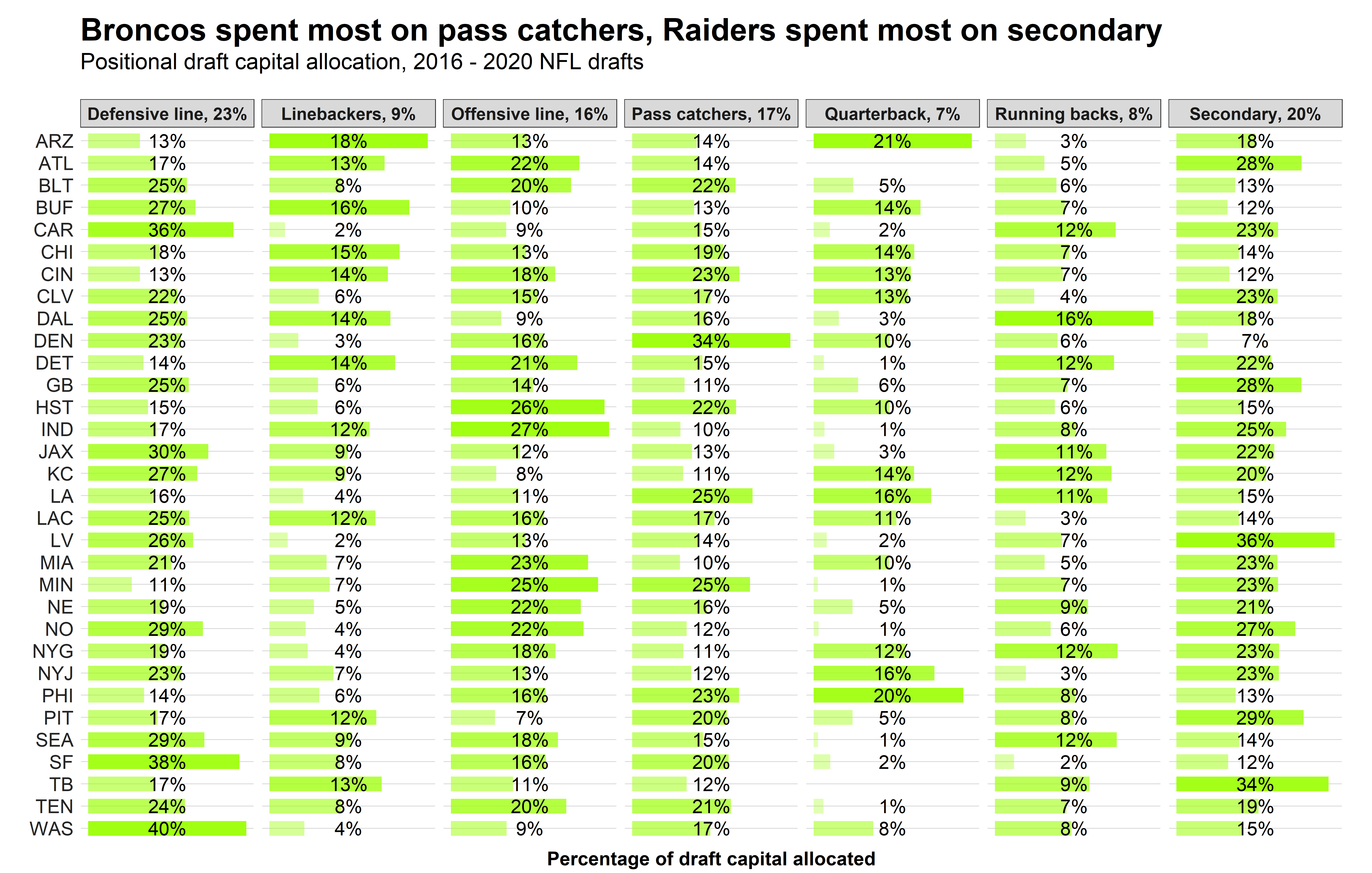 We notice that teams spend the most draft capital on the defensive line. When we look at the team-position group pairings with the highest draft capital allocation, we see that six of the first 10 come from teams focussing on the defensive line through the draft.