Throughout June we're releasing our Player Bracket, where we rank the best players in the upcoming FBS season. This third-round matchup posts two of the most physically-gifted defensive players in college football against one another — Florida State safety Derwin James and Texas A&M defensive end Myles Garrett. James prevailed over safety Jabrill Peppers and running back Dalvin Cook, while Garrett saw off the challenges of fellow edge rushers Devonte Fields and Carl Lawson.
To see the entire bracket and every matchup breakdown, click here. 
The case for Derwin James
Ranked by the 247 composite as the nation's fifth-best prospect in the 2015 recruiting class, James was a big-time recruit for the Seminoles and expected to contribute immediately, which is precisely what he did. He saw just 34 snaps across the first three games of the season, but announced himself with a commanding performance against Wake Forest in Week 5, earning a +4.9 overall grade, and was rarely off the field thereafter.
James finished the season with a +29.8 overall grade, which is the best mark among returning safeties, and was arguably the highest grade earned by an actual safety in 2015 — Duke's Jeremy Cash did exceed it, but was a safety in name only. He was also second on the team with five sacks, recorded 22 total pressures, and earned a 26.3 pass rushing productivity score (a measure of pressure per pass rush snap). His +13.3 pass rush grade ranked second in the nation among safeties, behind Cash.
Defensive backs who generate pressure are often the beneficiaries of a scheme which gives them an unblocked path into the backfield, whether through stunting, overloading, zone blitz or disguise. Few defensive backs fare so well when they have to take on offensive linemen, Derwin James is the exception as he earned 10 of his 22 pressures by beating offensive tackles. Sometimes that meant using his superior athleticism to get to the edge first and then turn the corner, and if the tackle overcompensated for James' speed, he could attack the inside shoulder instead.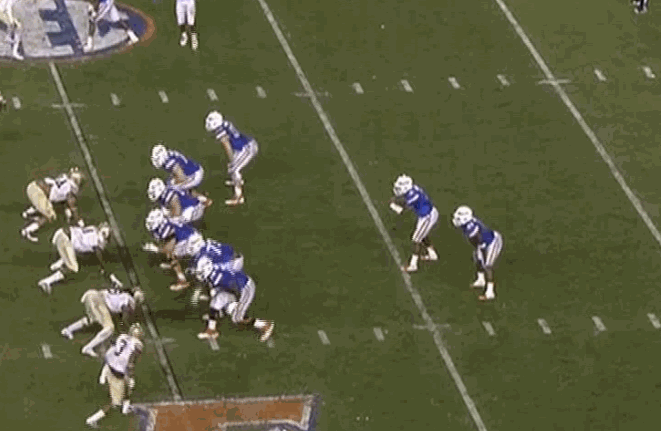 When a tackle gets his hand on a defensive back in a pass rushing scenario, that's generally the end of the matter. Not so with James, who has the length to handle the encounter and the ability to then shed the block.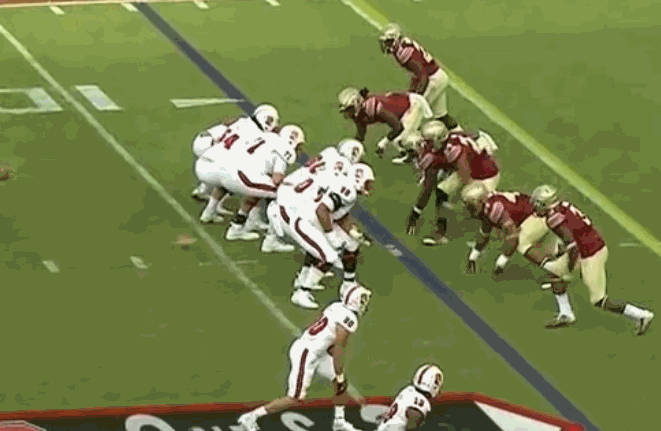 Most unusual of all for a defensive back, James is able to take on linemen in the area where they should have the advantage, the power game. In the clip below, James explodes into contact with the right tackle, knocking him clean off his feet.
The case for Myles Garrett
Much like James, Garrett was a hugely hyped recruit. The 247 composite ranked him as the nation's second-best prospect in the 2014 recruiting class, and he made a memorable debut for the Aggies, recording five QB hits and eight total pressures against South Carolina in the opening week of the 2014 season. From that point on Garrett barely let up, finishing 2014 with 11 sacks, 65 total pressures and a 15.9 pass rush productivity score, the best mark among all 4-3 defensive ends.
Garrett wasn't quite as prolific as a sophomore, recording 11 sacks (matching his freshman year) and 46 total pressures, but he was better in run defense, posting a solid +8.2 grade in that aspect. However, while the overall production may have dipped, Garrett's performances did not, his +52.8 overall grade is the best mark among all returning edge rushers. The drop in production is better explained by a combination of decreased pass rush opportunities (he rushed the passer 39 times less in 2015) and the Aggies general malaise.
Garrett remains a freakishly gifted pass rusher, possessing the speed, size and agility to trouble any pass protector. His combination of explosiveness and anticipation gives him an advantage right from the snap, and when he gets it right he is almost unblockable.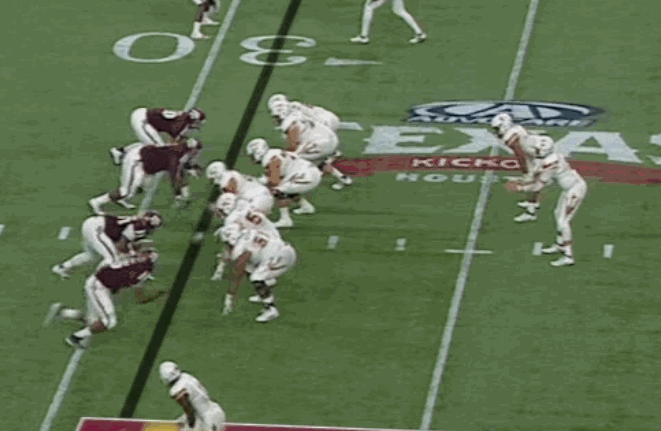 Nor is Garrett all about speed, he has a range of pass rush moves, and the power to simply bulrush an offensive tackle right back into the quarterback he's supposed to protect.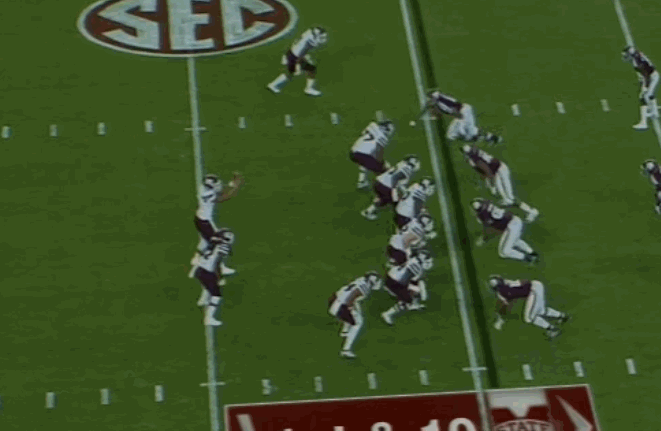 The Verdict: Myles Garrett advances
It's never going to be easy to separate players at this stage of the bracket, as we are dealing with the elite players in the game. James stood out in all facets, but was at his best as a pass rusher, and while that is valuable for the team, it's arguably not the most important role for a safety, that would either be their play in run defense or in coverage. His +10.1 grade against the run, and +6.6 grade in coverage were both good marks, particularly so for a true freshman who is only going to get better, but neither was a top 10 mark for safety in 2015.
On the contrary, Garrett is elite as a pass rusher, which is the most important trait that an edge defender can possess. In his two seasons in College Station Garrett has amassed a cumulative +92.1 pass rush grade, second only to Ohio State's Joey Bosa in that period. Bosa has gone on to the NFL, leaving Garrett as arguably the preeminent pass rusher in college football.