It was an abbreviated and oftentimes hectic season, but we are about to enter the best stage of the college football calendar.
Like most things in 2020, the college football bowl season will be unlike years past, as schedules continue to be juggled in bowl matchups.
Once teams are locked into games, there could still be some usage questions as players continue to opt out. This should make for a hectic bowl season, but it will be one that creates plenty of opportunities for those monitoring the latest ebb of information. As always, PFF Greenline will be available and updated with the latest information to give you the most accurate read on the betting market.
We will have more detailed writeups on some of the marquee bowl games as they draw close, but this article is designed to give an initial look at some of the best bets to make early on in bowl season. Five bowl games have already been completed, so we have 24 remaining matchups, including the College Football Playoff semifinals and the 2020 National Championship Game.
Last week's college writeup rebounded to a positive week, with my written plays going 2-1 to move to 65-70-1 over the past two college football seasons. Derivative bets have kept us above water, though. Overall, my college plays have gone 91-85-1.
Let's take a close look at PFF's predictive model (PFF Greenline) and highlight some of the best bets to make over the next few weeks.

The marquee matchup leading up to this year's national championship is a rematch of last season's semifinal game.
These two teams find themselves similarly rated, but the spread in this matchup has sided heavily with Clemson. The hook was added to the opening seven-point spread, with 55% of the cash and 69% of the tickets falling the way of the Tigers. Ohio State looks like the preferred play on the moneyline, though, as the +250 price is the perfect start to roll into an Ohio State national championship bet.
The real value exists on the spread, as the move to 7.5 opened up value on the Buckeyes. Our predictive models expect this game to play out similarly to the one we saw in last year's playoff matchup when Ohio State jumped out to an early lead with their defense slowing down the Tigers' offense before struggling to move the ball in the second half.
This game should go under, like last year, and staying within a touchdown spread happens in the majority of outcomes. The spread could easily move back to -7 by kickoff, so locking in this number well in advance will ensure you get the best number for New Year's Day.
PICK: OHIO STATE +7.5
New Year's Day bowl games get all the publicity, but the Lending Tree Bowl matchup is where bettors go to find value.
Simply put, you are missing out on a ton of betting value in bowl season if you are only betting on the marquee matchups.  Nowhere is that more apparent than in this matchup.
Western Kentucky looks like the far superior team in this matchup, as our Elo rankings have them 18 spots ahead of Georgia State. It isn't even close offensively, as these two teams are separated by 42 places in our opponent-adjusted offensive grades. The Hilltoppers have a better rating in every facet of offensive play.
Georgia State's Cornelius Brown does have a slightly better PFF passing grade than Western Kentucky's Tyrrell Pigrome, but this looks like the one small edge that Georgia State may have.
Both teams have performed quite well defensively, but once again, Western Kentucky has a much better rating. Western Kentucky has the second-best opponent-adjusted coverage grade in the FBS after allowing a 53.6% completion percentage in 2020, the fifth-lowest in the FBS.
Western Kentucky is sound where it matters most and looks like the superior team in this matchup. Getting over a field goal seems like one of the best opportunities to lock in for this weekend.
PICK: WESTERN KENTUCKY +3.5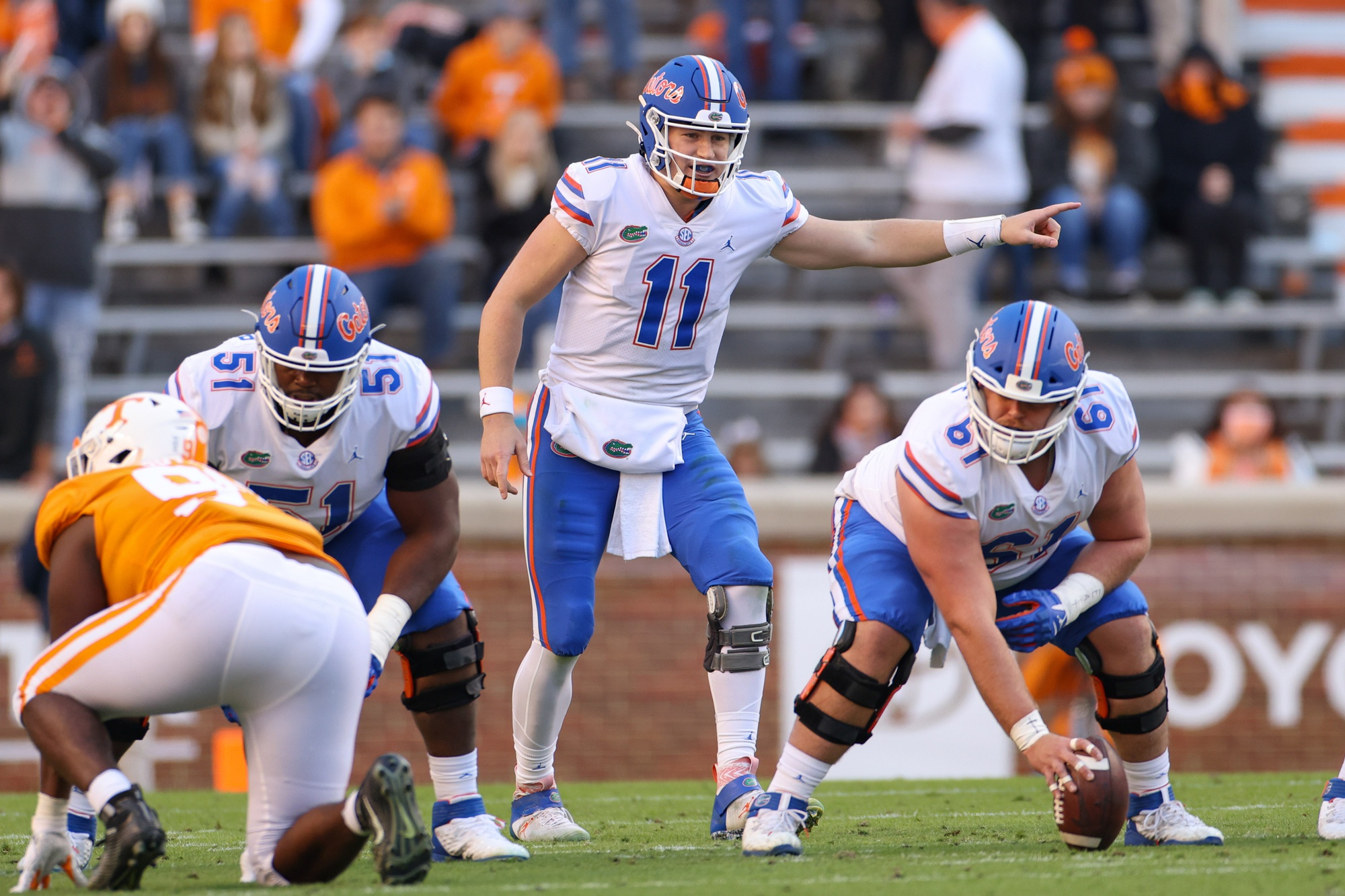 This isn't the final destination that either team had hoped for, but their matchup in the Cotton Bowl could be one of the most entertaining games of the bowl season. And it now offers the highest total we have to look forward to after moving up four points from the opening 68.5.
These teams are separated by one place in our Elo rankings, with both offensive units in the top six of our opponent-adjusted offensive grades. Both quarterbacks have been similarly impressive, making this game as close to a toss-up as we have this bowl season.
In a high-scoring game that could come down to the wire, there really isn't too much to distinguish these teams, but a couple of things are working in the Sooners' favor.
There is no question about the availability of their best offensive players, as Oklahoma shouldn't have any opt-outs for this matchup. Meanwhile, Florida's superstar pass-catcher Kyle Pitts has already decided not to participate, with questions still lingering about QB Kyle Trask, WR Kadarius Toney and WR Trevon Grimes, among others.
It is entirely possible that Oklahoma beats Florida even if the Gators are at full strength. Still, given the uncertain situation and the plus price on Oklahoma, they look like by far the best side in this matchup. Expect a wild, high-scoring game that comes down to the wire, with Oklahoma hopefully holding the ball last with a chance to win.
PICK: OKLAHOMA +125 ML