The 2021 NFL Draft is over, so it's time to look at the early offseason projections now that we can match our favorite prospects with their new franchises.
PFF has updated its analytics-based fantasy football projections to reflect the new rosters and assumed depth charts, which come in handy not only for best-ball drafts but seasonal player props.
A handful of books have already released seasonal player props for top picks in the 2021 rookie class, so in this article, I'm going to look at the historical distributions of rookie numbers along with our 2021 player projections to see if there are potential plays to make now — before the crowd gets wiser over the summer.
In a similar vein, I dug into the Offensive Rookie of the Year betting markets earlier this week, highlighting one risk-reward bet that stood out above the rest.
Subscribe to
Trevor Lawrence O/U 4,150.5 Passing Yards (DraftKings): No play  Travis Etienne O/U 600.5 Rushing Yards (PointsBet): Over
The Jacksonville Jaguars drafted two skill position players in the first round, and both players have yardage totals to analyze.
Let's start with Lawrence and look back at the distribution of passing yards for predominant first-year starters, assuming that Lawrence isn't going to sit much this season.
There is a degree of injury and benching risk not present by restricting the sample to rookies who started 14 games, but those are mental adjustments we can make before reaching a final decision.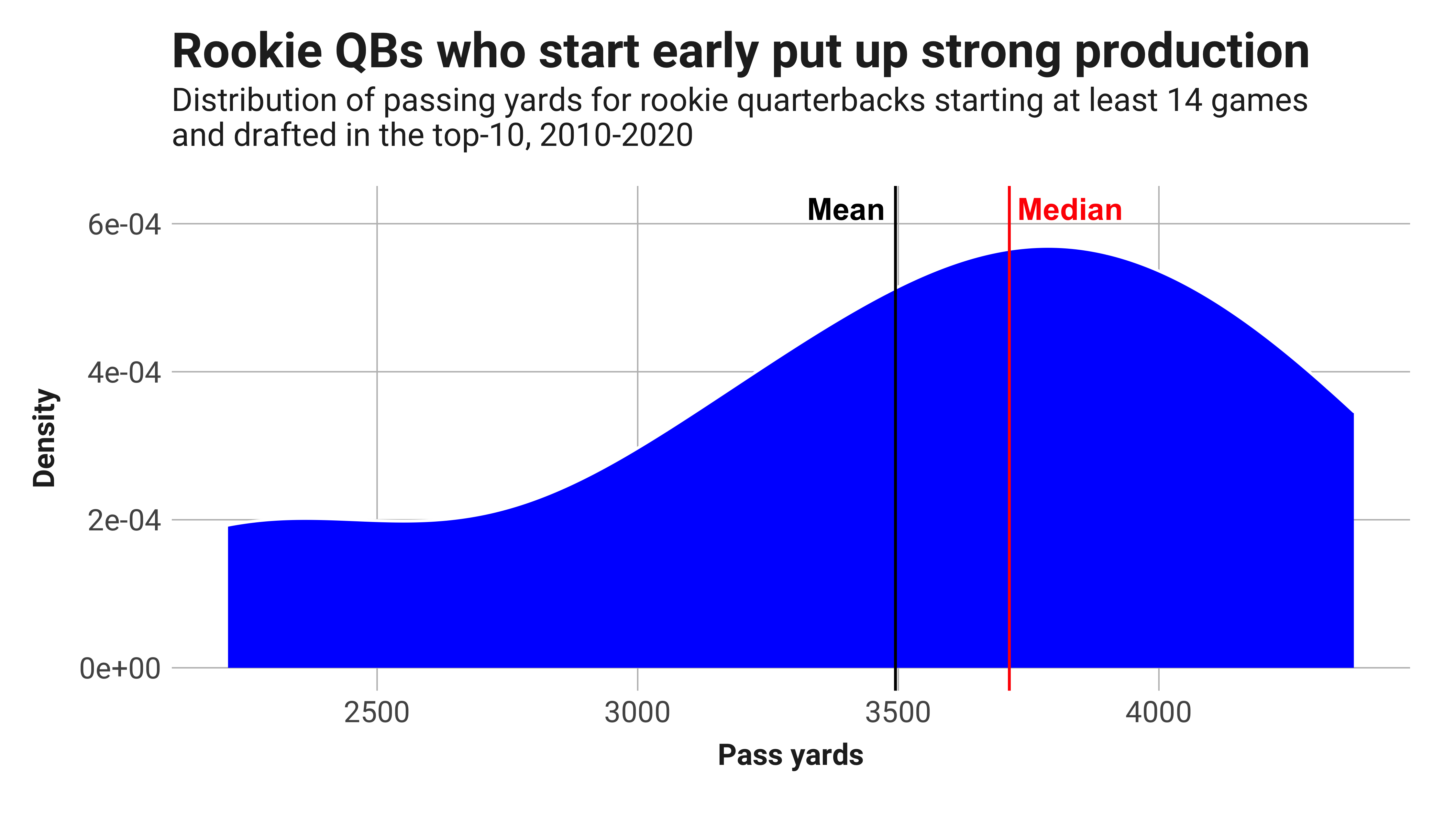 The distribution of passing yards skews downward for the rookies who were seasonal starters, leaving a larger density of outcomes above the mean, and it's ultimately the median outcome we're concerned with betting over-unders. The historical mean for passing yards in this rookie cohort was roughly 3,500 yards, and the median was over 3,700 yards.
Our fantasy projections are powered by significant modeling, along with more subjective share allocations, to arrive at mean projections.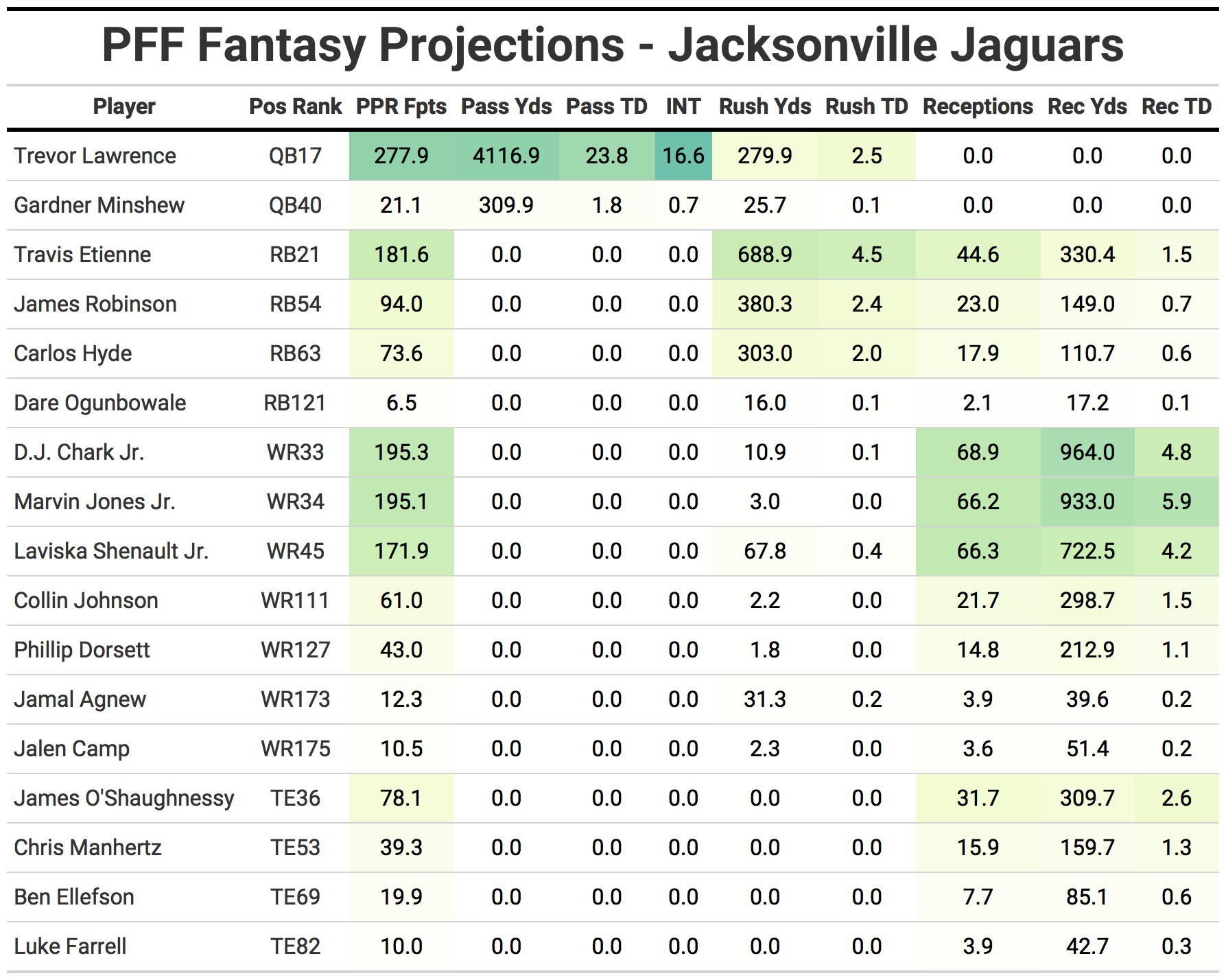 Subscribe to PFF Edge to continue reading
Already have a subscription? Sign In