If you're just now warming up to Aaron Donald as the league's most dominant pass-rushing force because he put up over 20 sacks, we regret to inform you that you're a tad late. The Rams defensive tackle has been the recipient of PFF's Pass-Rusher of the Year award every single season since it was introduced in 2015. As far as rushing the passer goes, Donald is in a class all by himself.
You've surely seen the stats repeated ad nauseam on PFF's site and Twitter account. 106 pressures. 25.9 percent win rate. Both head and shoulders above anyone else in the NFL. What hasn't been repeated is exactly what makes him so special. The short answer is everything. He's the most athletic defensive tackle in the NFL with the most consistently effective hand usage as a pass-rusher. Donald has taken his game to a level to which even game planning for him often doesn't matter.  
The vast majority of defensive linemen in the league hate what the offense slides the protection their way. For 3-techniques (lined up on outside shoulder of the guard), this means that the guard and center are essentially double teaming you.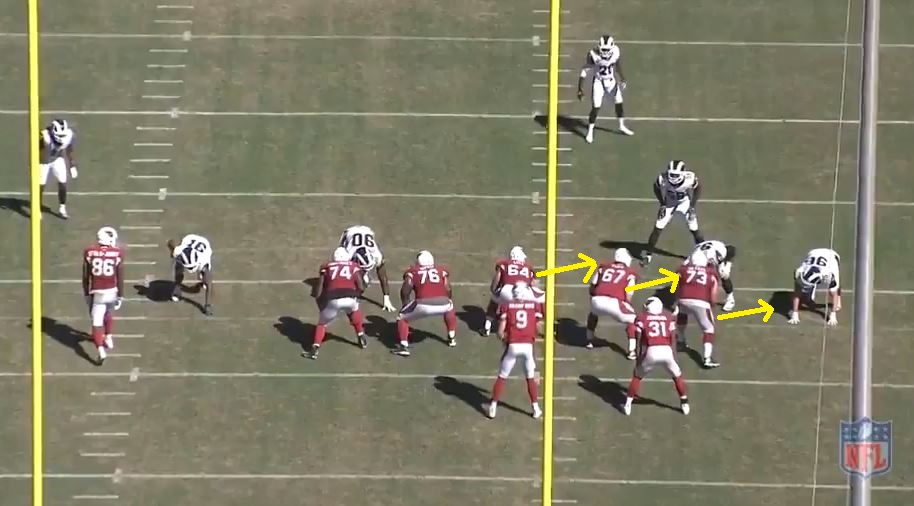 The guard wants to overset slightly so that going outside of him isn't a viable option while any inside move gets squashed by the center. Donald though proved on a vast number of occasions this season that he's capable of demolishing the slide with both the inside…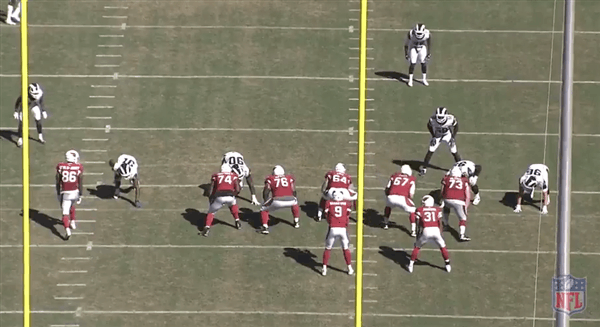 and the outside move.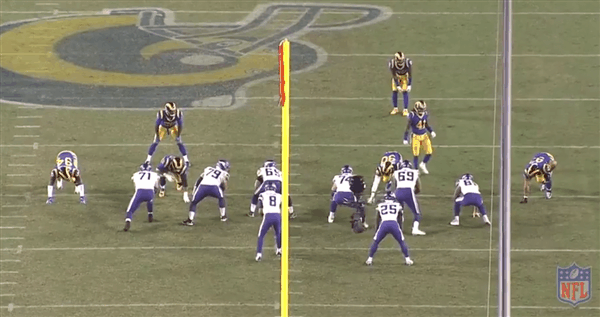 The pressure totals only tell half the story with Donald. The speed with which he destroys opposing offensive linemen is unparalleled. The amount of times he wins on contact is unlike anything we've ever seen before. Donald had 87 quick wins as a pass-rusher this season (within 2.8 seconds of snap). The next closest player was J.J. Watt with 51. He's simply too quick, with too small of a strike zone for offensive linemen to engage him cleanly. Getting into his shoulder pads is a near impossible task. Take this play-action fake in Week 17 when Donald beats right tackle Mike McGlinchey.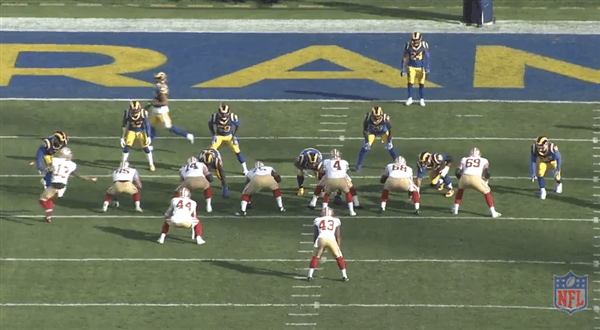 This never happens. Defensive tackles are not quick enough off the ball to get all the way into the backfield without getting washed away from the quarterback on outside zone action like that. Donald can do things that no other defensive tackle in NFL history has been capable of. We are watching a future Hall of Famer in his prime, and we'll get to see him on the world's biggest stage in a couple weeks.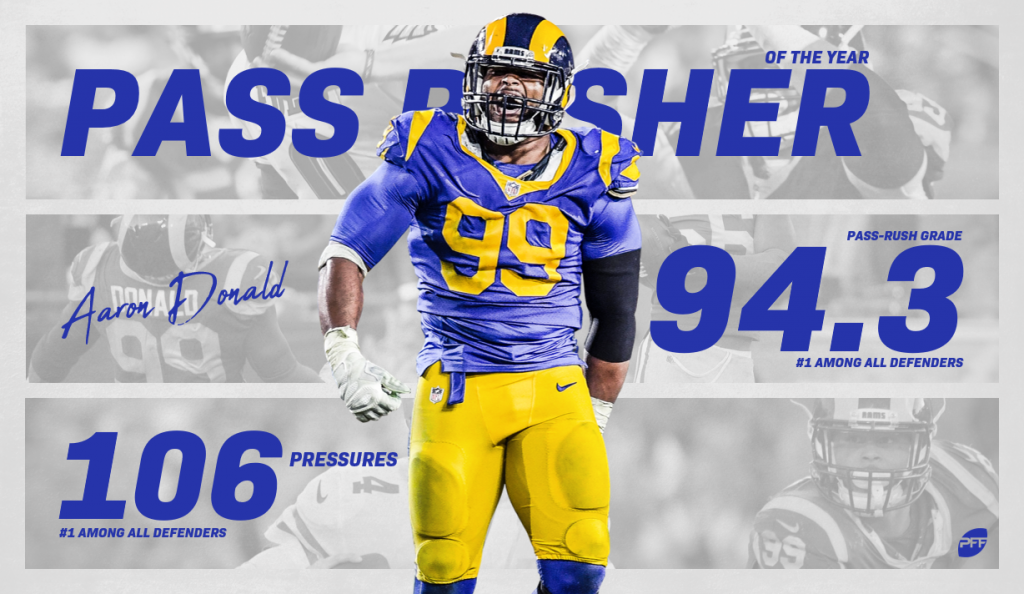 Keep up to date with PFF's end of season awards:
Offensive Rookie of the Year | Defensive Rookie of the Year | Comeback Player of the Year | Offensive Player of the Year | Defensive Player of the Year | The Stephenson Award | PFF's Most Valuable Player | The Hutson Award for Best Wide Receiver | The Matthews Award for Best Offensive Lineman | The Reggie White Award for Best Pass Rusher | The Ted Washington Award for Best Run Defender | The Richard Lane Award for Best Coverage Defender | Breakout Player of the Year | Pass Blocker of the Year | The NFL's Best Offensive Line | Run Blocker of the Year | Passer of the Year | Special Teams Player of the Year