The 2017 NFL regular season is over, and only four teams remain in the playoffs, vying for the Lombardi Trophy at Super Bowl LII on February 4.
For the rest of the league, it's time to turn attention towards the offseason and build off of this year's team for a run at next year.
With free agency around the corner and the draft to follow, there are plenty of opportunities to repair rosters, so let's take a look at each team's biggest need as we check out of the 2017 season, and where they could potentially fill that need over the next few months.
[Editor's Note: Quarterback will be listed as a need for all teams potentially in the quarterback market. Listing QB as a need does not indicate that it is the most important need, just that it is one that likely needs to be addressed.]
AFC EAST

Quarterback
The Bills look to have very little interest in keeping Tyrod Taylor as their starting quarterback, and Nathan Peterman's time on the field this season was disastrous. They need a 2018 starter, and there could be players in both free agency or the draft for that.
Defensive Interior
Trading away Marcell Dareus during the season torpedoed this run defense, and they need to replace that interior presence. Cedric Thornton was the player tasked with playing nose tackle after Dareus was traded, and he struggled badly out of position, earning an overall PFF grade of just 43.3. Dontari Poe is on a one-year deal in Atlanta, and while he hasn't had a stellar season, he would hold up that interior spot and allow the Bills to find some interior pass-rush alongside him.

Guard
Miami's offensive line has been a problem for some time now, and while they have addressed the issue, guard is still the weakness. Their starting duo this season averaged 39.8 in overall PFF grade, but in truth, they could stand to upgrade any spot along that line. Miami's guards accounted for 65 total pressures allowed this season. The Dolphins have a tendency to move mountains to go after big free agents, and Carolina Panthers guard Andrew Norwell was PFF's All-Pro left guard this season, surrendering just 13 total pressures and no sacks or hits all year.

Quarterback
Tom Brady may still be playing like he's in his mid-20s but will be 41 next season, and the Patriots traded both of his backups away in 2017. At some point, they need to identify that heir to the throne again, and the draft is the obvious place to do that. Someone like Oklahoma State's Mason Rudolph would provide the perfect mix of talent and need to sit and learn before he takes the reins.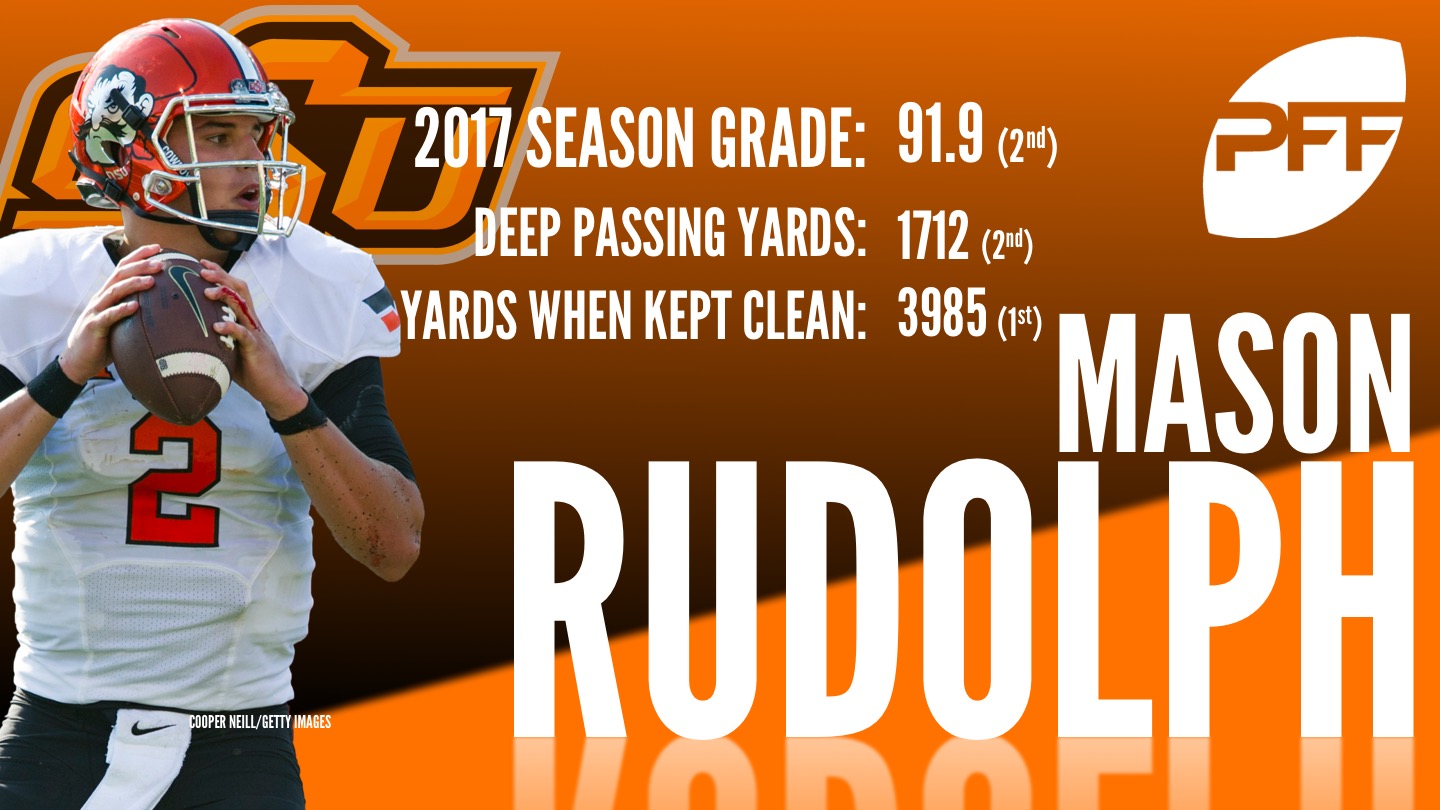 Defensive front
While they're figuring out the latest Brady succession plan, this team needs an immediate injection of talent along their defensive front, where they have been patching things up for a while and looked particularly vulnerable in 2017. Linebacker and defensive line could both use an upgrade almost at any position.

Quarterback
Josh McCown playing as well as he did in 2017 was a major surprise, but even then he was average at best with an overall PFF grade of 77.1, good for 23rd in the league. Bryce Petty did not look like a viable quarterback when he started in relief of McCown, and Christian Hackenberg couldn't even get playtime in meaningless games late on. The Jets need a quarterback of the future and likely in the first round of the draft.
Edge
The Jets have been getting by without an edge rusher of any quality for years, and none of their edge defenders this season notched more than 30 total pressures. It's a weak group in free agency, but Junior Galette proved he can still rush the passer after two Achilles injuries. He had 37 total pressures this year in only 257 pass-rushing snaps, but a top draft pick like Boston College's Harold Landry would also allow them to attack that position from multiple angles.
AFC NORTH

Quarterback
The great elephant in the room in Baltimore is the play of QB Joe Flacco, which is a problem and has been for some time now. Despite a late-season surge, Flacco's PFF grade was just 76.7, which ranked 24th in the league and about in line with his previous two years. The Ravens need to start thinking about life after Flacco at quarterback.
Wide Receiver
As bad as Flacco has been, it hasn't all been his fault, as the Ravens have very little in the way of impact receivers. This is an interesting year for receivers in free agency, and a player like Jacksonville's Allen Robinson could help make Flacco look good if he can get back healthy. In the draft, Alabama's Calvin Ridley has the speed to help make big plays happen, catching eight of 15 deep (20-plus air yards) targets this season for 361 yards and three touchdowns.

Offensive Tackle
On paper, the Bengals' offensive line heading into this season was poor, and it didn't get much better once that transferred from paper to play on the field. This team needs offensive tackles to replace the current starters. Chris Hubbard played 780 snaps this season for the Steelers and was adequate as a starter, surrendering three sacks and 32 total pressures. That's a monster upgrade for the Bengals given what they currently have. If they want to look to the draft, Notre Dame's Mike McGlinchey is a mauling run-blocker who surrendered just 16 total pressures this past season and comes from a well-coached group.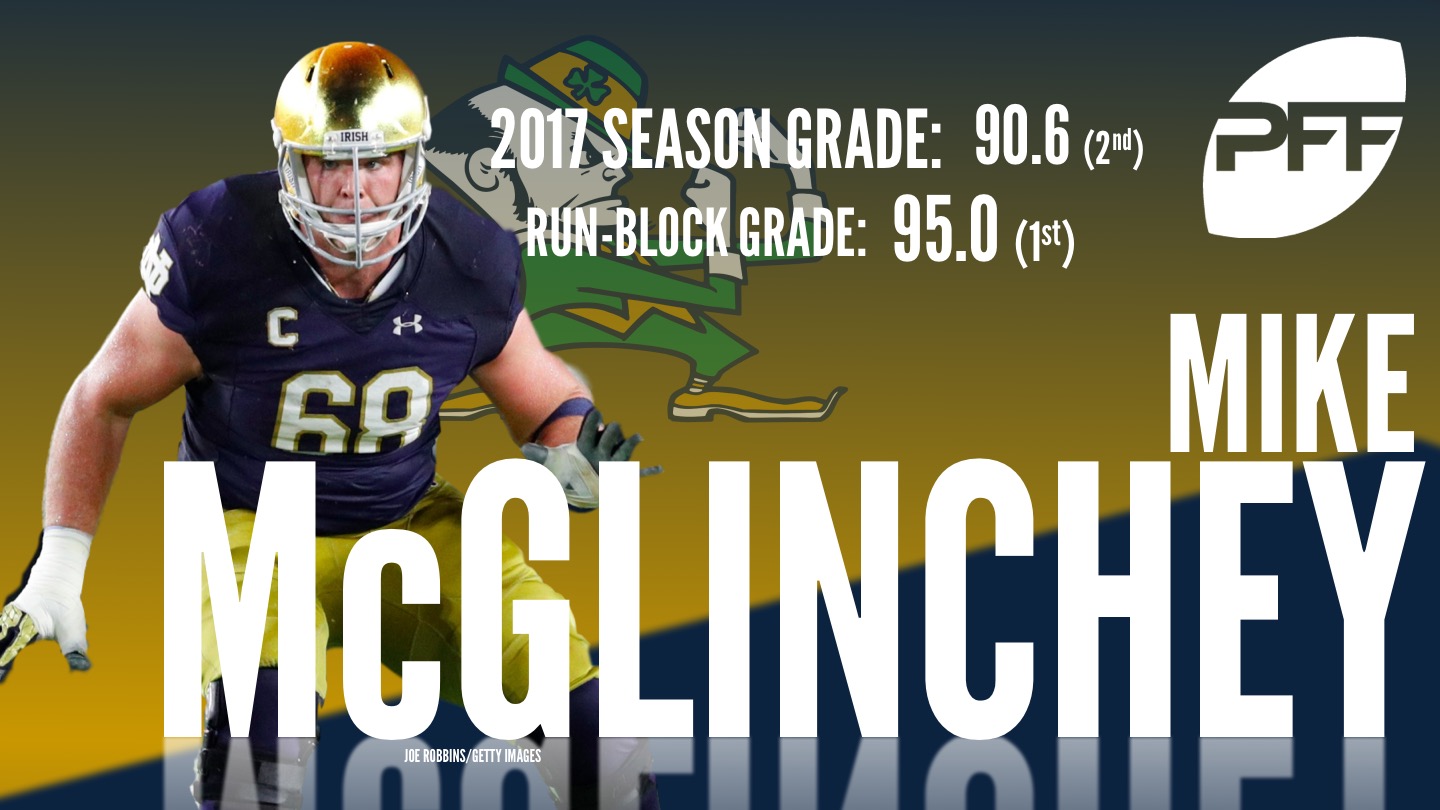 Quarterback
The Browns were never wedded to DeShone Kizer long term, and he didn't show enough as a rookie for this team to eschew any competition. They will likely take their pick of the quarterbacks with the No. 1 overall pick of the draft, and while most will point to Sam Darnold or Josh Rosen, the player whose college grades dwarfs that pair is Oklahoma's Baker Mayfield, who owns the three highest single-season grades we have given any college quarterback since we began grading them in 2014 (higher than Mariota, Winston, Goff, Wentz, etc). Mayfield could transform this roster with his play and swagger.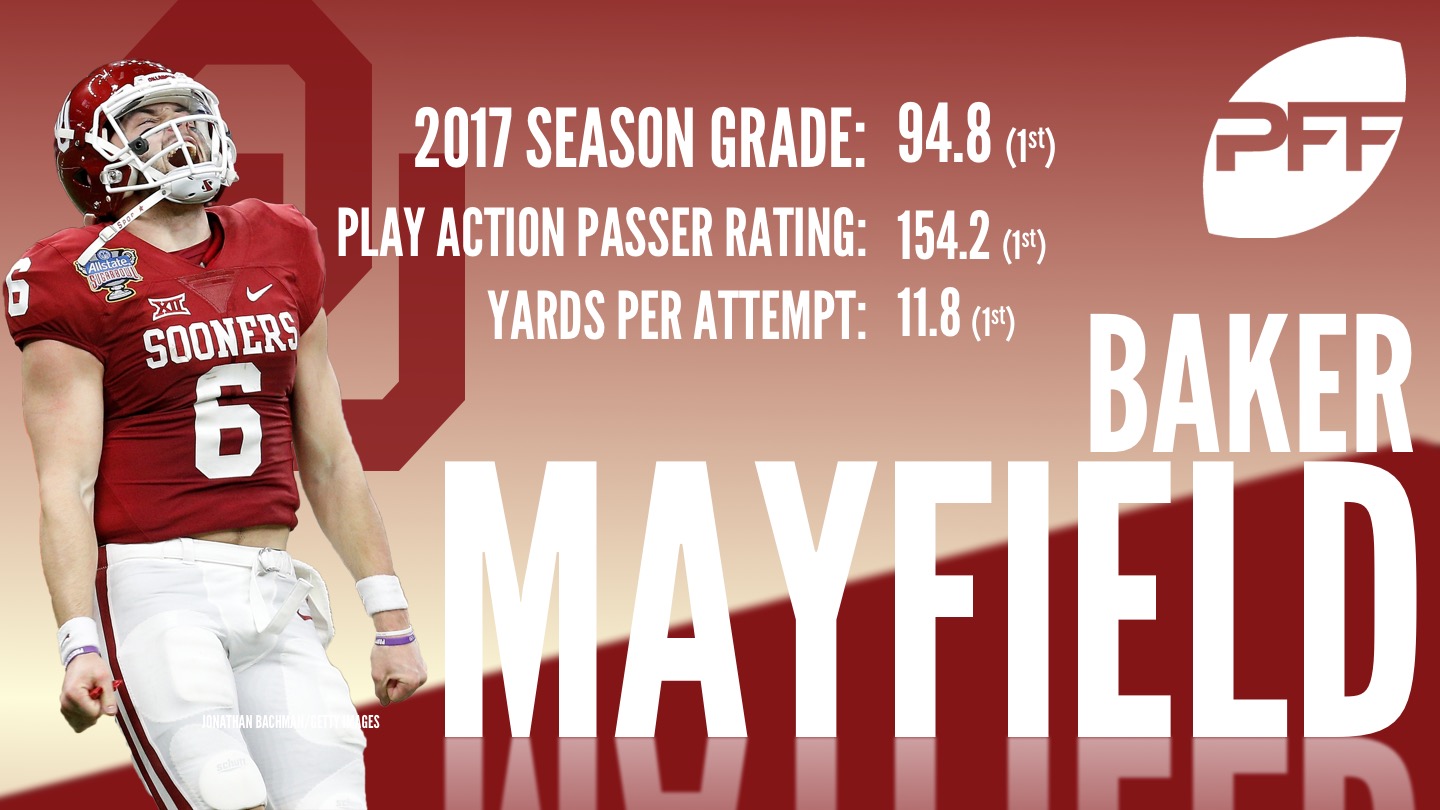 Cornerback
Cleveland could still use impact players at multiple spots, but cornerback is the one that could most obviously catalyze this defense into something much more potent (see Lattimore, Marshon this season in New Orleans). Patriots CB Malcolm Butler is coming off a down year, but he was on the cusp of being one of the best corners in football heading into this season. If they look to the draft, they could snag Alabama's Minkah Fitzpatrick or Iowa's Josh Jackson, who allowed a passer rating of just 39.7 when targeted this season.

Quarterback
Ben Roethlisberger has been making noise about retirement for a while now, and Landry Jones is nobody's quarterback of the future, so the Steelers need to look to the draft for a new apprentice at the position.
Edge
Pittsburgh has been looking for edge rushers for years, and it looks like they have finally found one in the form of T.J. Watt, who had 40 total pressures from 298 pass-rushes in the regular season. In today's NFL, you can never have enough edge-rushing talent, though, and every outside linebacker on that roster outside of Watt still struggles to generate pressure. Denver's Shaq Barrett is a restricted free agent but could prove tempting for teams if he gets the right tender. Barrett had 14 combined sacks and hits this season despite struggling through injury.
AFC SOUTH

Offensive line
This one is obvious: The Texans had the league's worst offensive line this season, surrendering 252 total pressures all year – the second-highest mark over the past 12 years. They could use an upgrade at any spot along the line and need more than one new addition. There is little out there in the free agent tackle market, but Justin Pugh from the Giants has experience at both guard and right tackle and could play either in Houston. Pugh was banged up all season, but he was one of the best guards around just a year ago.

Offensive line
Another team in need of offensive line help, the Colts more than ever need to keep Andrew Luck upright when he returns to start in 2018. Unlike the Texans, they have a couple of quality offensive linemen, so they need to focus more on a couple of specific spots, and right guard is the obvious one. Notre Dame's Quenton Nelson is the marquee guard in the draft, allowing just four total pressures in 12 games this season, and pass-blocking may have been the 'weaker' area of his game! Nelson is so good that if the Colts want him, they may have to take him at No. 3 overall or work a trade to drop just a couple of spots and pull the trigger.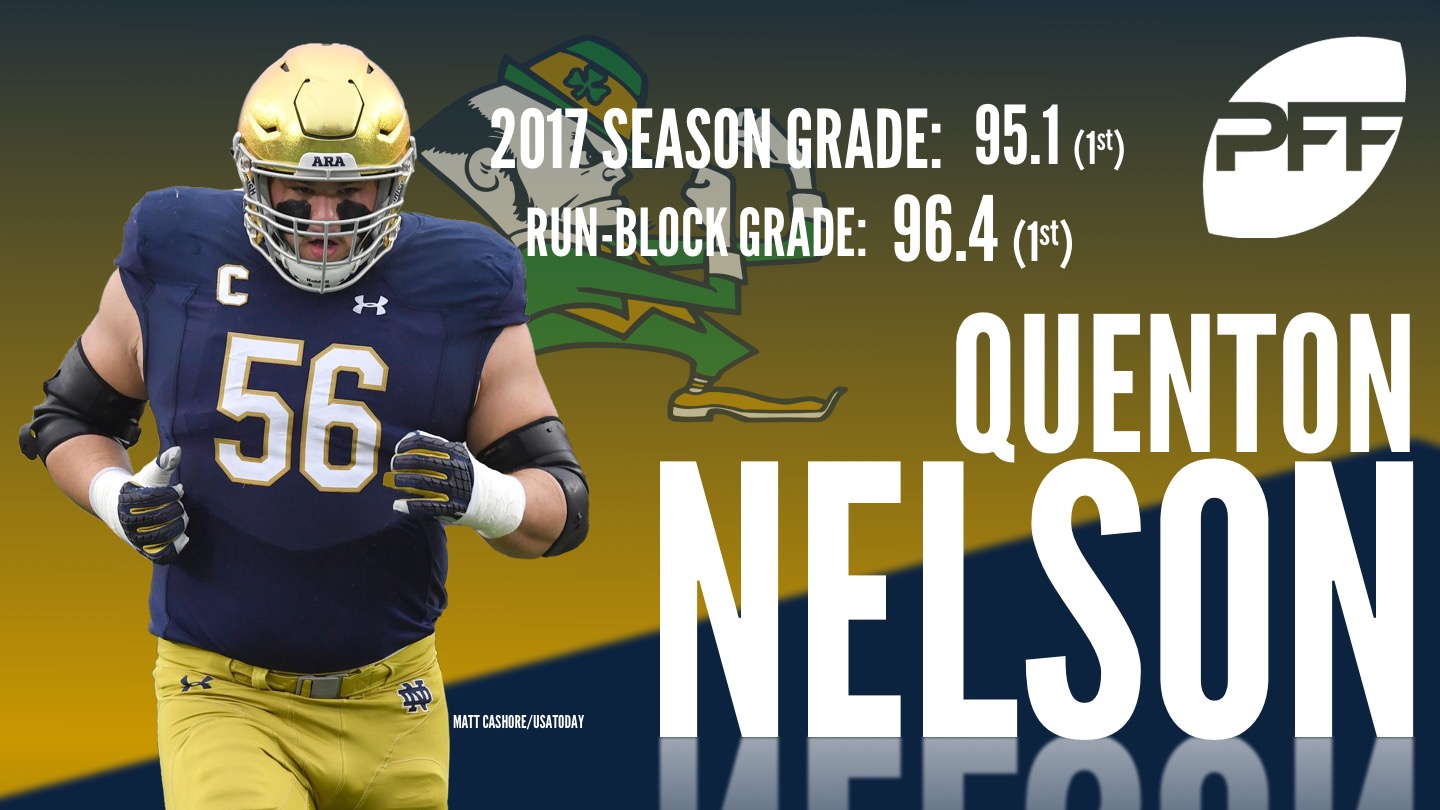 Quarterback
Blake Bortles has done little in 2017 to suggest he can be a long-term solution at quarterback for this team, and he was bad enough at times that he could barely be trusted to complete simple passes. This is a team that could be in play for one of several notable free-agent veterans because they don't need much more than a game manager. Tyrod Taylor had the second-lowest turnover worthy play rate in the league this season, and Kansas City's Alex Smith could be available for a reasonable trade with Patrick Mahomes waiting in the wings.
*The aforementioned quarterback stats can be found in the PFF QB Annual, available for PFF EDGE subscribers now*
Offensive line
The one area of weakness on this roster is the offensive line, where nobody outside of Brandon Linder excelled in 2017. They could stand to upgrade four of the five spots but will likely steer clear of left tackle with Cam Robinson still having room to develop.

Edge
Tennessee's edge rushers are capable, but aging. Brian Orakpo was still a formidable pass-rusher this year, notching nine sacks and 58 total pressures, but Derrick Morgan on the other side slipped significantly as a threat and had a pass-rush grade of just 76.7. Their 2016 second-round pick Kevin Dodd played just 106 snaps including their two playoff games, so this team could use an influx of youth to boost this position in the draft. NC State's Bradley Chubb had impressive grades as a run defender and pass-rusher this season, notching 55 total pressures and 41 defensive stops.
AFC WEST

Quarterback
Denver's quarterback situation was a disaster this season, and they have to move on from the group they have. The defense is still strong enough that they might try and make do with one of the free agents available, with any of the Vikings trio proving capable players in the right situation. Otherwise, this franchise could be gun-shy when it comes to the draft given how Paxton Lynch has turned out so far.
Offensive line
Whoever their quarterback is, the team needs to protect them better. They added left tackle Garett Bolles this past season, but the right side needs attention, where they have had one of the worst right tackle situations in football for a couple of seasons now. Veteran Ja'Wuan James was enjoying an excellent season in Miami before going down injured and is just 26 years old. He could upgrade that position to at least an average level pretty quickly.

Cornerback
The Chiefs have been trying to find someone to play opposite Marcus Peters badly enough that they signed Darrelle Revis off the street to accomplish it. They need a more long-term solution and could look to the draft because no team has less salary cap space to make moves with than the Chiefs. With no first-round pick (Buffalo has it as a result of the Patrick Mahomes trade), the Chiefs could try and snag Colorado's Isaiah Oliver in the second. He has prototypical length and is a good athlete, which fits perfectly in the Chiefs' man-coverage scheme.

Offensive line
The Chargers are still relying on Philip Rivers bailing them out of trouble and still have yet to protect him with a top-quality offensive line. They addressed the line a season ago, but we never got to see how much impact it could have had with 2017 second-round pick Forrest Lamp going down hurt before the season began. They need a tackle of the future, whether on the right side or the left, and if they could secure Connor Williams, they could finally make a big step towards fixing this unit. Williams didn't allow a sack or hit this season either side of going down hurt, and he has allowed just one sack in the past three years of his college career.

Cornerback
The Raiders still have a question mark in the secondary, but even if Gareon Conley becomes a superstar, they could use a second player to start alongside him. Oakland doesn't have too much cap space to play with, but Rashaan Melvin could be an intriguing option in free agency. Melvin had played very little over his first few seasons in the league before playing 654 snaps of average football a season ago and then exploding onto the scene in 2017. This year, he had three interceptions and 10 pass breakups on just 55 targets. He also wasn't beaten for a catch longer than 32 yards all season.

NFC EAST

Defensive interior
Dallas was very strong on the edge this season, but inside is where that defense was weak and lacked a real impact playmaker. Free agency isn't overburdened with quality interior players, so the draft is where Dallas needs to focus. Vita Vea from Washington is drawing comparisons with a young Haloti Ngata and has the size, strength and speed to disrupt on every play he appears in. He could immediately impact that Dallas defensive front in a positive way.

Quarterback
Eli Manning is reaching the end of his NFL career, even if the team hadn't set about damaging their relationship with him this year by benching him – ending the longest active start streak in football. Manning may be done in New York, and even if he isn't, he isn't a long-term option, and the team has yet to put Davis Webb on the field. They should take another look at the draft.
Offensive tackle
With a new general manager in town, the Giants are cleaning house at offensive tackle with Bobby Hart already sent packing and Ereck Flowers now under pressure to shape up or ship out. They could target one of the draft's top tackles in Connor Williams from Texas or Notre Dame's Mike McGlinchey, but an interesting right tackle option would be Orlando Brown, son of former Ravens great of the same name.

Wide receiver
The Eagles overhauled their receiver corps, but there is still room to improve there. Alshon Jeffery signed an extension during the season and Nelson Agholor was reborn in the slot this year, but they could use an upgrade over Torrey Smith on the other side. That this is maybe their biggest need shows how talented this roster is top to bottom, and they have plenty of options in a deep receiver draft to make this happen. The most interesting of which could be Colorado State's Michael Gallup, who broke 20 tackles after the catch this year and averaged 6.9 yards after the catch.

Quarterback
This assumes that Washington doesn't finally secure a long-term deal with Kirk Cousins, but anything could happen with that saga. If they don't, they need to prove they can find a better option than Cousins, which likely means the first round of the draft. At No. 13 overall, they likely need to make something happen to move up or snag the best guy available. If Baker Mayfield slips that far, they may well pull off that gamble.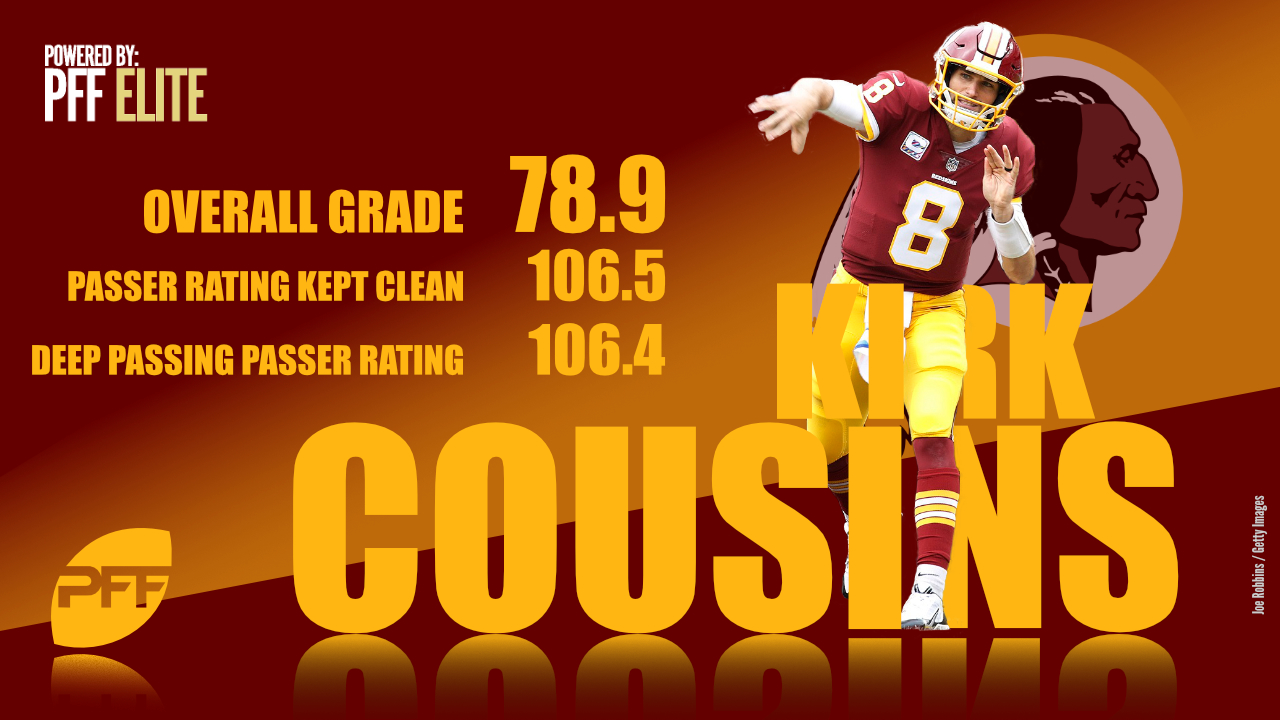 Wide receiver
Washington swapped out almost their entire receiving corps between last season and this, and it didn't work to their benefit. Josh Doctson flashed some ability, but they need to add a more reliable No. 1 target for whoever is at quarterback. The receiver with the most ability to be that guy is Jacksonville's Allen Robinson, but he comes with plenty of risks given his recent play and injury history.
NFC NORTH

Wide receiver
The Bears are so in need of receiver help that they will likely target the position in both free agency and the draft to try and give Mitchell Trubisky the players he needs to be productive. They also need every type of receiver, so they could be real players for Jarvis Landry, a reception machine that can move the chains underneath and in the middle of the field.  Landry led all receivers in slot receptions this season with 68, dropping just one of those targets. After that, the Bears could try and snag a No. 1 speedster like Calvin Ridley out of Alabama to complement Landry.

Edge
Detroit's biggest source of edge rush pressure is Ziggy Ansah, who will be hitting free agency unless they can get a last-minute deal done. Ansah will be one of the best free agents available on the edge, so free agency likely isn't where the Lions are replacing him. They'll need to turn to the draft. The usual suspects are all in play, but UTSA's Marcus Davenport is an under the radar possible first-round pick whose production has been stellar. Davenport recorded 49 total pressures and 34 defensive stops this season.

Edge
The Packers is another team in need of reliable edge pressure and will likely turn to the draft to fill the void. The team will be changing up their defensive scheme this offseason, which puts multiple players into play in the first couple of rounds. If they could secure somebody like Bradley Chubb from NC State or Harold Landry out of Boston College, they could be in business. For a sleeper addition, UCF's Shaquem Griffin has been incredibly productive despite having just one hand (losing the other as a child). Griffin had 12 sacks a year ago and seven more in 2017 despite the team playing him off the ball more.

Quarterback
The Vikings may well take themselves out of the quarterback market if they can navigate the chaos of their entire quarterback depth chart heading for free agency at the same time. All three players have shown the can be capable starters, but none of the three is a sure-fire thing going forward for varying reasons.
Offensive line
Minnesota's  offensive line was vastly improved in 2017, but they were still thin and players like Joe Berger are getting on in years. They need to continue to improve this group and could easily attack free agency. Andrew Norwell is clearly the class of the interior linemen in free agency and fits the power football Minnesota likes to play on the ground, whether in a gap scheme or inside zone. He is an excellent pass blocker, but don't rule out the Vikings using the draft to get offensive line help as well.
NFC SOUTH

Guard
The Falcons have a solid offensive line but weakness at both guard spots. They could pull off a coup by signing a top lineman like Norwell from a division rival in free agency, but they have little cap room to play with and may choose to keep their powder dry for the draft. Ben Garland and Wes Schweitzer combined to surrender 46 total pressures this season with Garland only playing 341 snaps in relief of an injured Andy Levitre.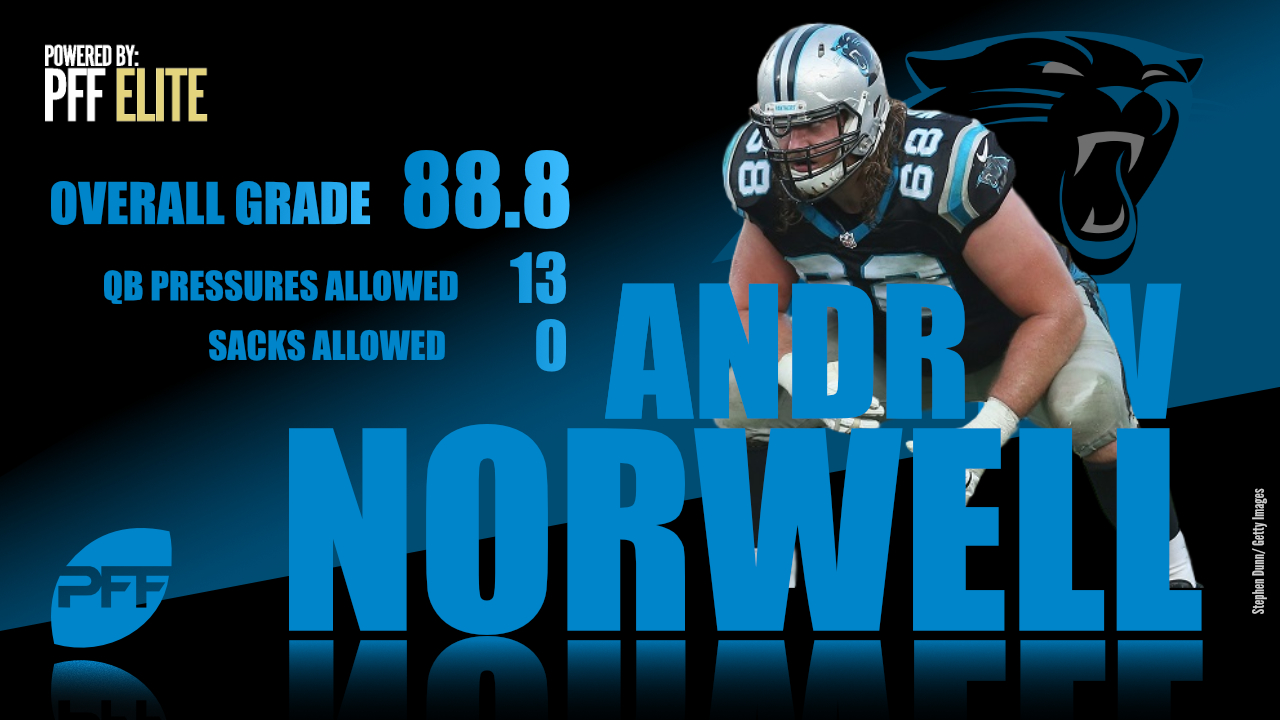 Edge
Carolina's edge rush is aging and in need of youthful reinforcements. They could be players for pretty much any edge rusher in the draft, with local product Bradley Chubb giving them a nice symmetry as they look at the final games of Julius Peppers' career, as Chubb is a local product like Peppers. Chubb accounted for 143 total pressures over the past three seasons at NC State, with 106 defensive stops added into the bargain.

Linebacker
The Saints' defense has been hugely improved in 2017, but if it has a weak spot, it's at the second level where the linebackers have been suspect. Georgia's Roquan Smith was a monster in the college playoffs and has the instincts to completely transform the middle of that defense in the same way as Marshon Lattimore did for the secondary this season. New Orleans may suddenly have a top defense on their hands in a hurry.

Edge
Noah Spence had an ugly Year 2, playing just 246 snaps and registering just one sack and 11 hurries in that time. He had flashed as a rookie, but at this point, the Bucs can't rely on him going forward. And as solid as Robert Ayers is, he's getting on in years and isn't a dominant pass-rusher. Tampa Bay may be players for Ziggy Ansah from the Lions in free agency, as they have a lot of salary cap space to play with, or for DeMarcus Lawrence, who was a force this year for the Cowboys and is three years younger than Ansah.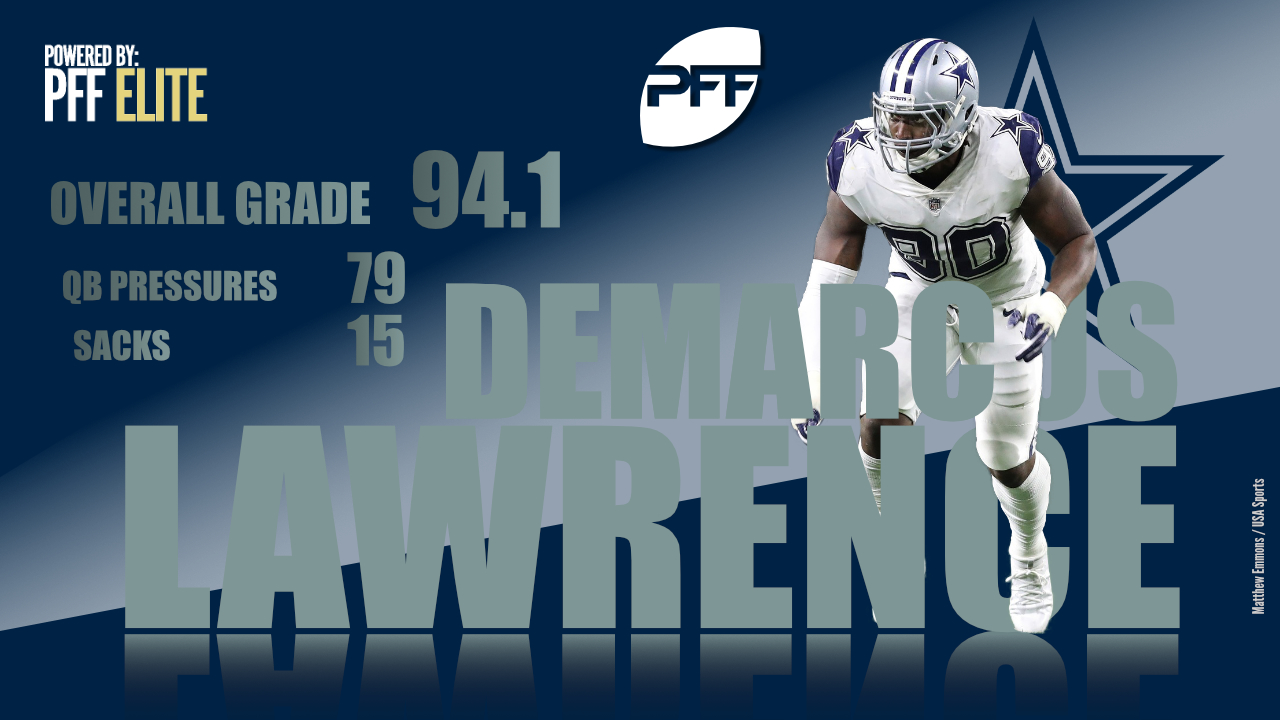 NFC WEST

Quarterback
Carson Palmer retired after the season having missed half of 2017 injured, leaving the Cardinals with Drew Stanton and Blaine Gabbert. Head coach Bruce Arians also walked away, so the Cardinals will likely clean house at the position and will be major players in the first round of the draft, picking at No. 15 overall.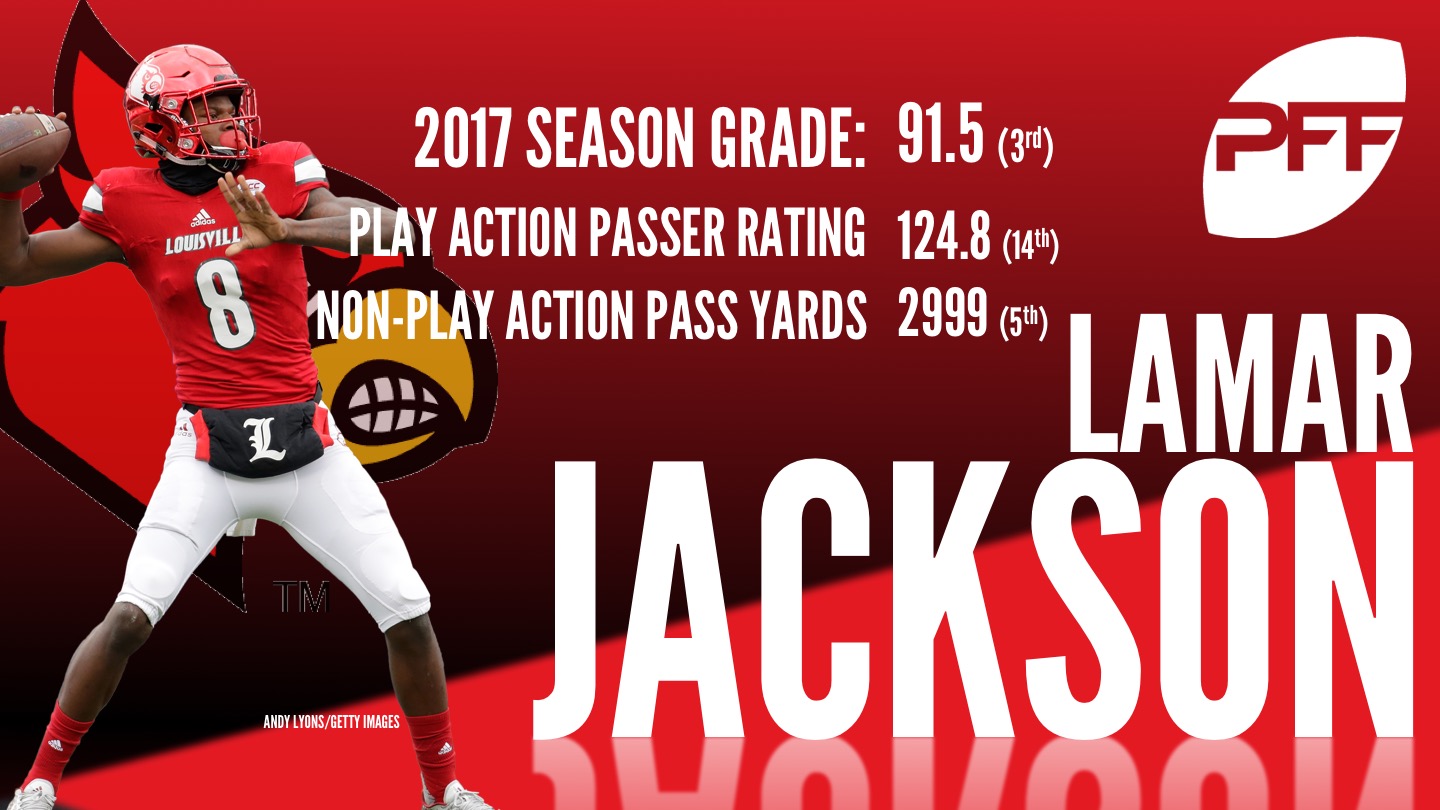 Offensive line
Whoever lines up at quarterback for the Cardinals, they need better protection than the team has managed lately. They don't have a whole world of cap space to play with, so with their free agency options limited, they need to attack the offensive line in the draft. Connor Williams from Texas would give them a prototypical, modern NFL pass protector at left tackle, and as we have yet to discover what kind of scheme they will operate under the new staff, any of the top prospects could be in play.

Edge
The Rams' defense was at its best when they had Aaron Donald and Robert Quinn terrorizing offenses. Quinn, though, has declined every season since his mind-blowing 2012 campaign, and he had just 40 total pressures all year while struggling as a run defender in Wade Phillips' scheme. The Rams could use a versatile edge rusher. Oklahoma's Ogbonnia Okoronkwo has the kind of versatility that would thrive in this scheme and notched 46 total pressures and 46 defensive stops this season in college while dropping into coverage 128 times.

Cornerback
The 49ers could use an upgrade at edge rusher, with a natural edge player rather than one of their interior players moonlighting out of position. However, San Francisco's secondary also needs major help, and they could probably stand to attack both free agency and the draft given they lead the league in salary cap space with over $100 million. Trumaine Johnson has the prototypical size and athleticism teams look for, and Malcolm Butler has elite play just a year in the past. In the draft, they could look for a ballhawk like Iowa's Josh Jackson, who has some of the most spectacular plays of all of college football in his tape.

Edge
Cliff Avril was hurt much of the year and Michael Bennett has suggested the team is ready to move on from him, leaving Frank Clark as the team's best and often only source of pass-rush. They could use a replacement for Avril's lightning quickness around the edge, with Boston College's Harold Landry being an obvious comparison. Landry missed some time in 2017 but had 18 sacks a season ago and 69 total pressures that season.